It looks that it came off a James Bond movie, but it's very much real, and if you are lucky you can see it hopping between islands in Indonesia.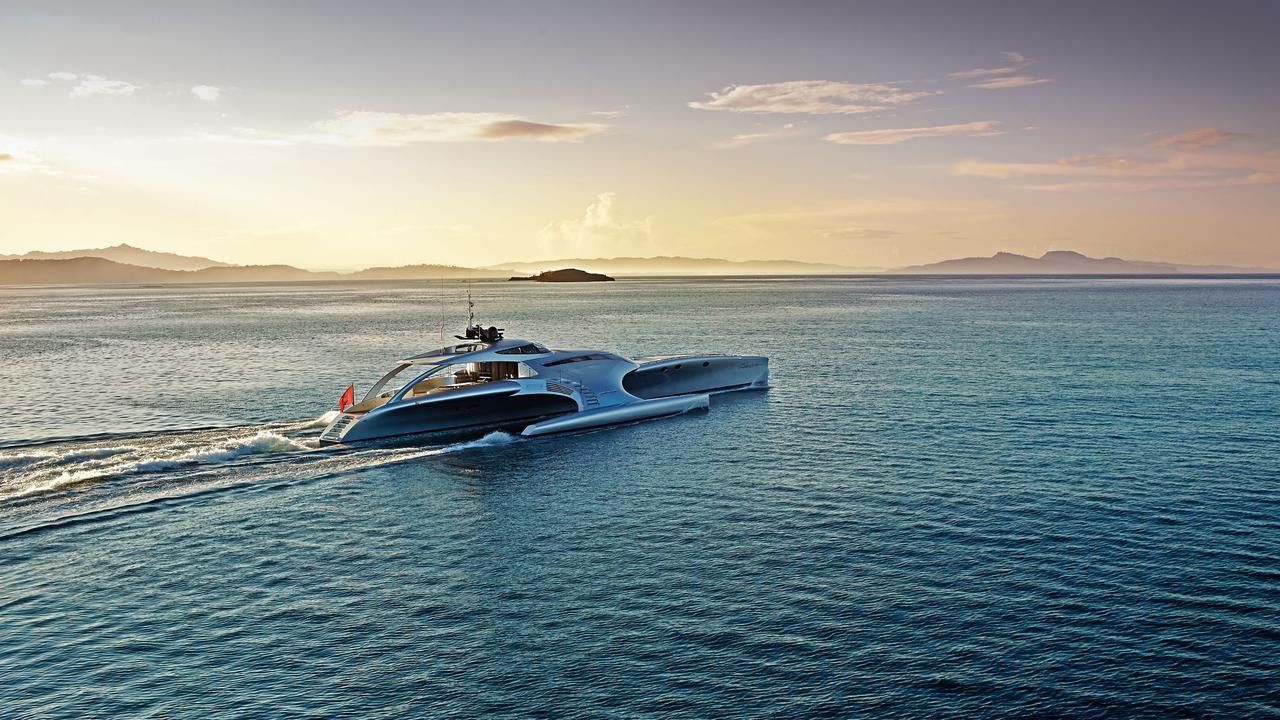 Adastra is a futuristic trimaran built by McConaghy Boats for a British client that lives in Hong Kong. The sleek looking yacht was built at the Zhuhai Shipyards, in China, for long range ocean voyaging. The design is signed by John Shuttleworth. Adastra is a striking trimaran launched in China in 2012. The hull has a length of 42.5 meters, and the whole project is the result of McConaghy shipyard experience combined with the design of John Shuttleworth.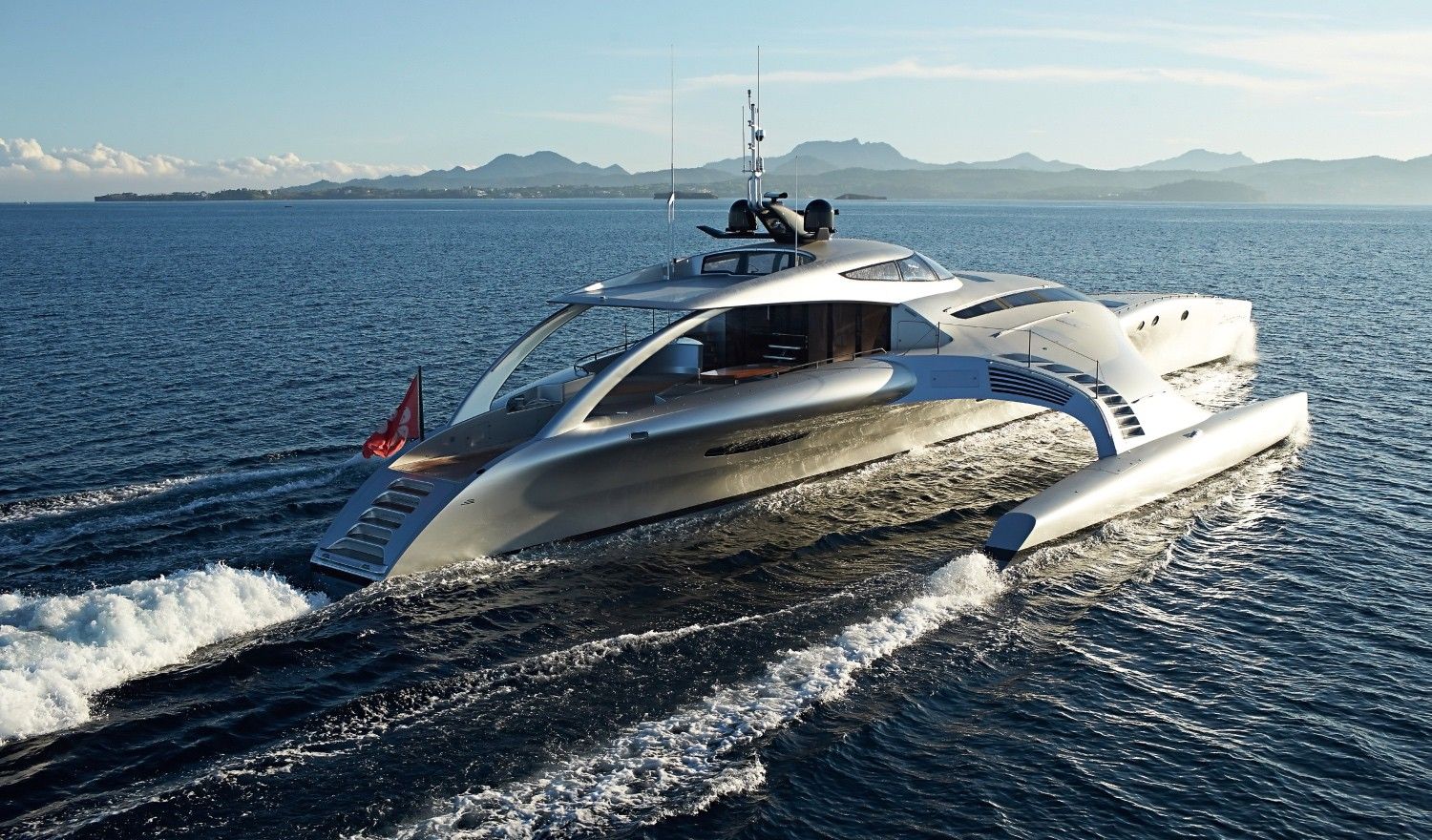 Adastra was created to meet the needs of a very experienced ocean voyaging couple and their family. The client preferred a vessel with a slim hull that can slice through water as a got knife slices through butter. The builder is specialized in sail yachts but accepted the challenge to put together a luxurious motoryacht. Adastra trimaran has a Caterpillar C18 main engine that can deliver 1,150 bhp and two outrigger Yanmar engines of 110 bhp. The sleek hull design improves significantly the fuel consumption and allows it to travel faster on open ocean. Adastra was unveiled in China and it took three years to build it, as well as two years of planning and design.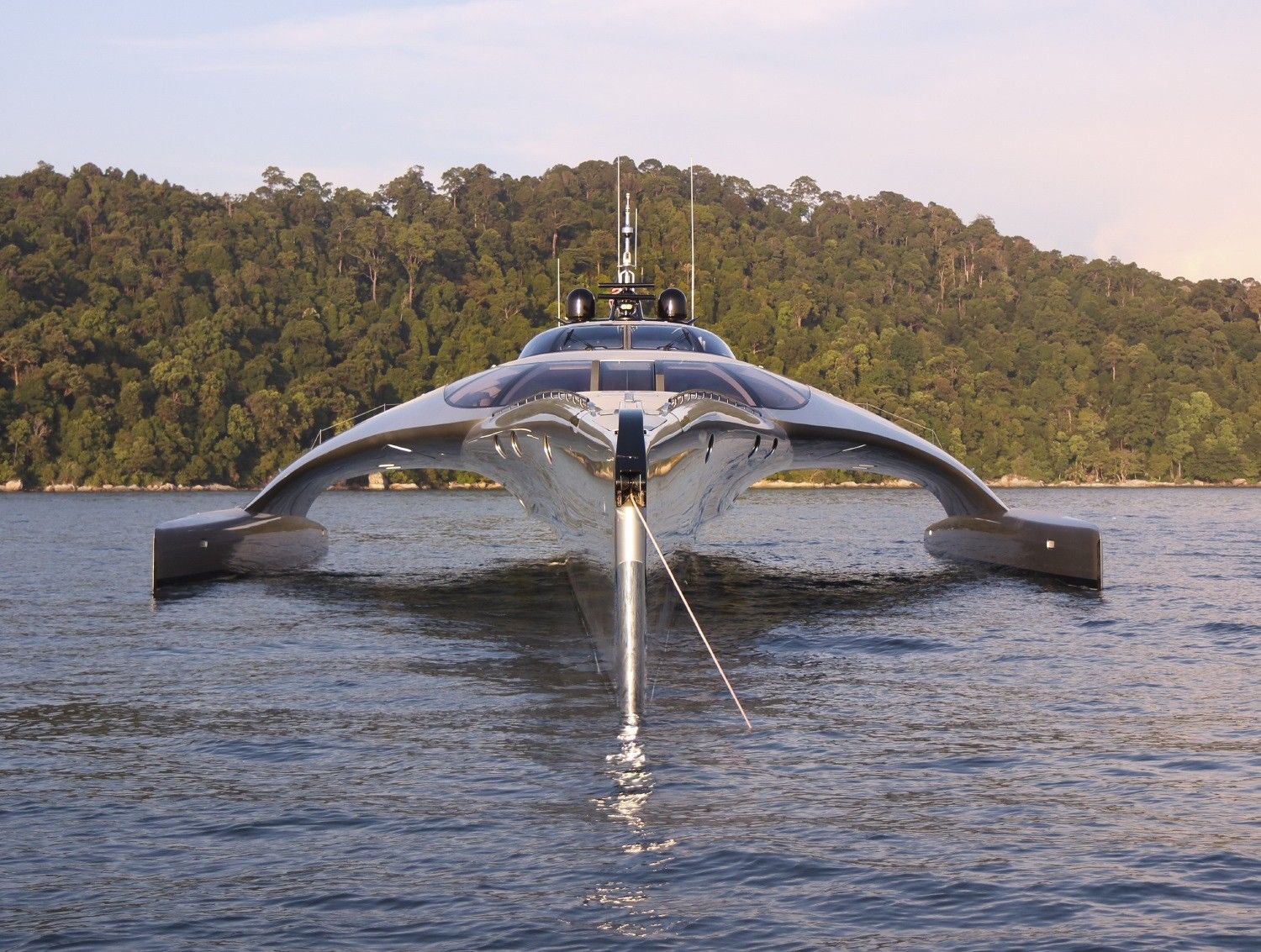 At a speed of 17 knots, Adastra has a range of 4,000 nautical miles. Measurements taken during the sea trials show that its fuel consumption at 10.5 knots is as low as 17 liters per hour when carrying 10% fuel and water. Fully loaded with 20 tons of fuel and water the vessel uses just 25 liters per hour. Adastra can cruise comfortable at speeds between 17 and 20 knots and can withstand winds up to 50 knots and seas up to 4 meters. The stability is incredible, says the owner, and rolling is virtually eliminated by the outriggers. The ship is also full of technology. It can be controlled remotely via an iPad, when necessary.
The estimated cost of production for Adastra trimaran was 15 million dollars.