Best of both worlds?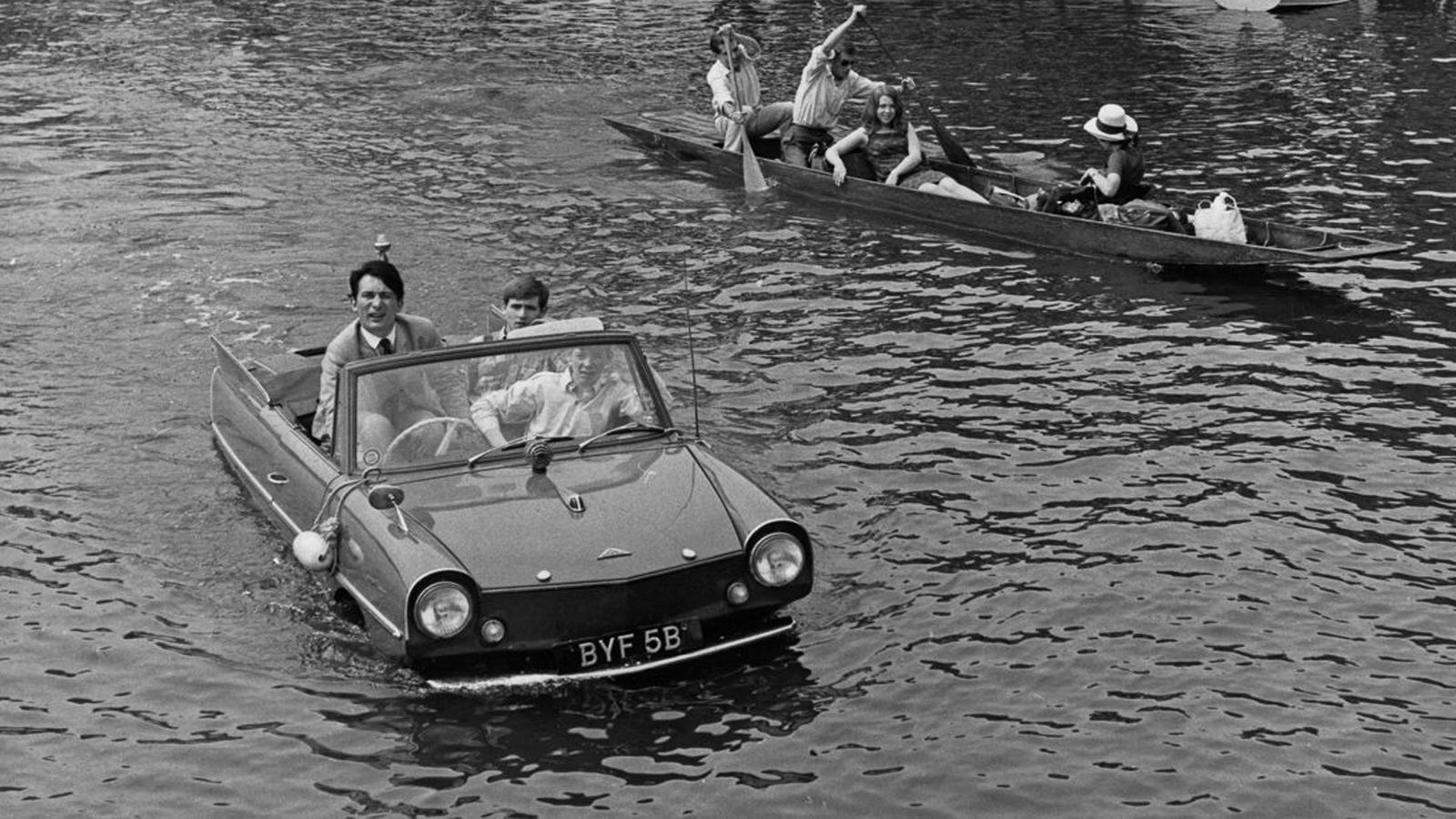 A vehicle that can be used on the road but also on the water. Is the definition of the amphibious vehicle, something that the military uses for some time.
But how about a civilian version? In 1961, a German company named Quandt Group tried this very thing. They produced an Amphicar, this was the actual marketing name, but with some limited success.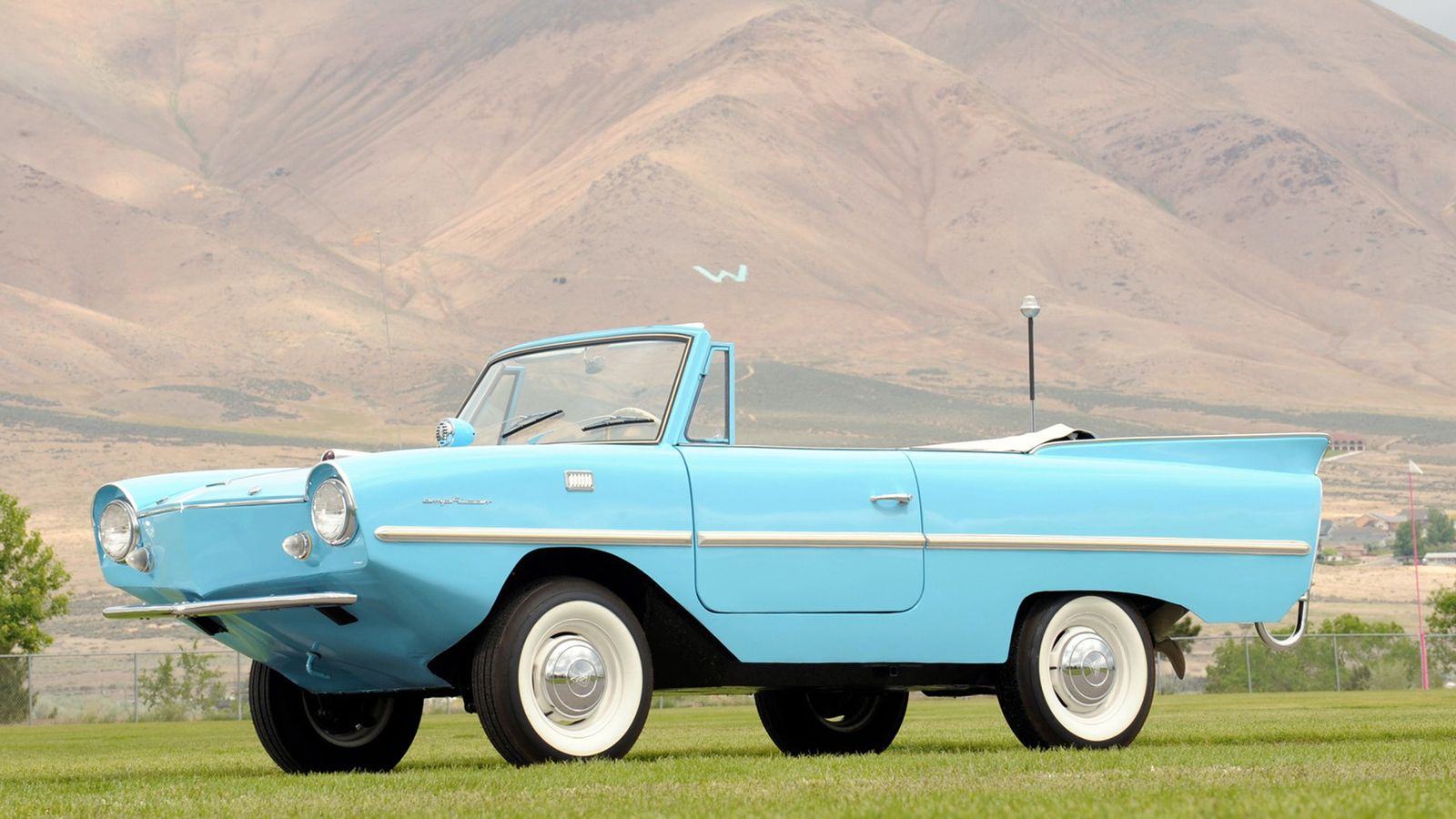 The Amphicar Model 700 was released in 1961 at the New York Auto Show. It was manufactured in West Germany and marketed in the United States from 1961 to 1967. Production was ceased in 1965, after disappointing sales. The initial sales estimates was close to 20,000 units per year. When production ceases, under 4,000 units were produced, mostly for American clients.
Built by the Quandt Group, the Amphicar had modest performance figures. On the road it could just about manage just 70 mph. On the water it would hit 7 knots. The owners used to say that the Amphicar is the fastest car on the water and the fastest boat on the road.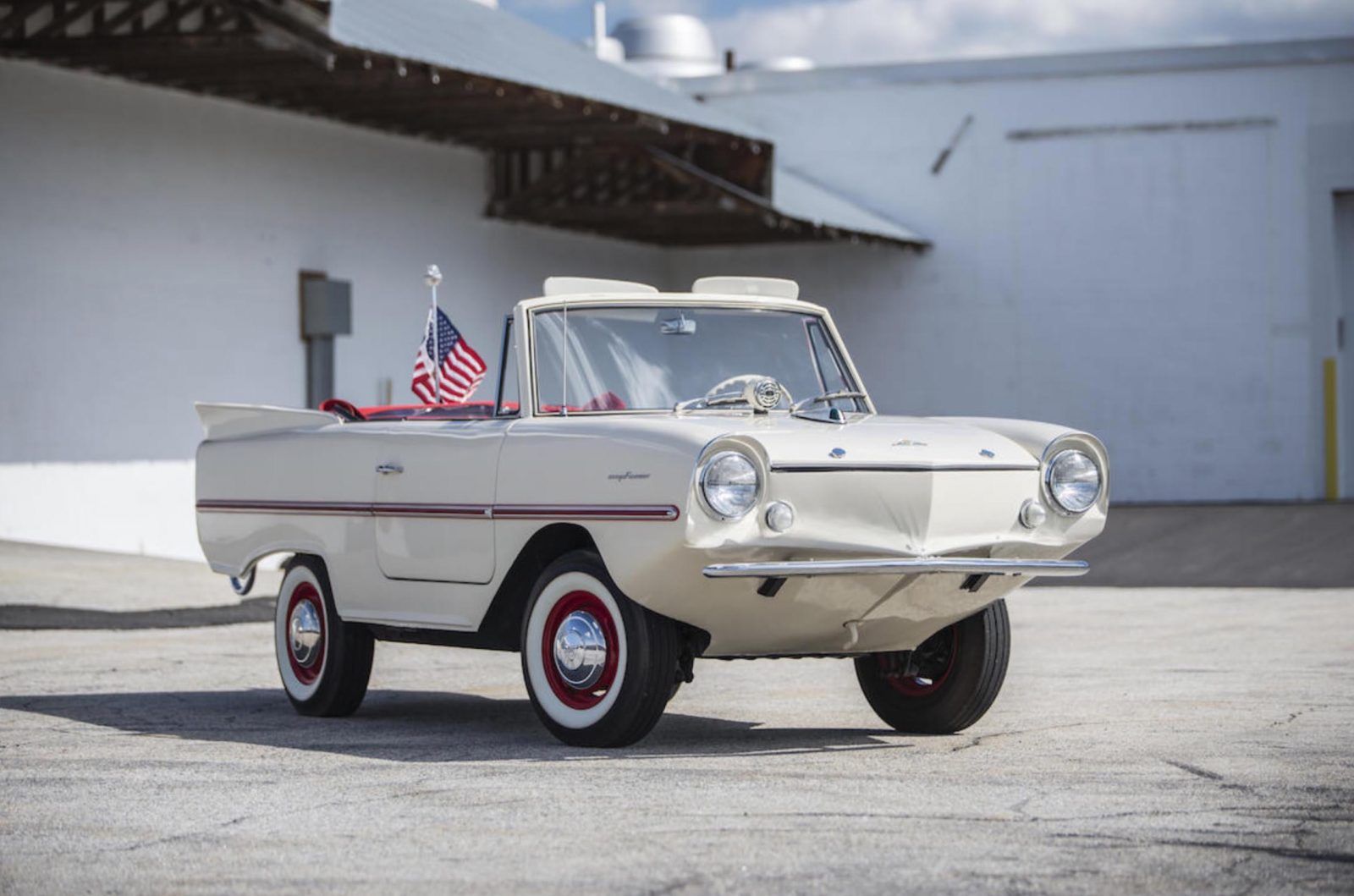 The design of the Model 770 was based on the WWII Volkswagen Schiwmmiwagen. Both cars were designed by Hans Triple.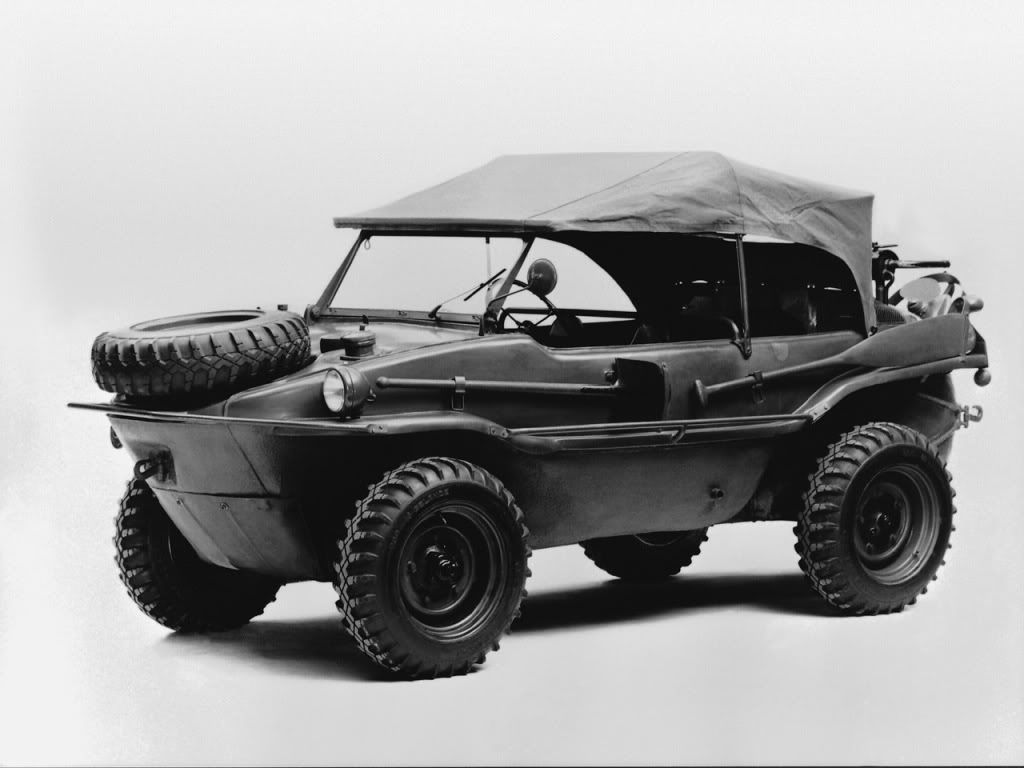 The Amphicar used a British Triumph Herald an inline four cylinder engine with only 1,147 cc mounted in the back. It delivered 43 hp via a four-speed all-synchromesh manual gearbox. Power was sent to the rear wheels or to the twin propellers. Steering was accomplished using the front wheels in water and out.
After operating the car in water it required greasing at 13 points, one of which needed the removal of the rear seats.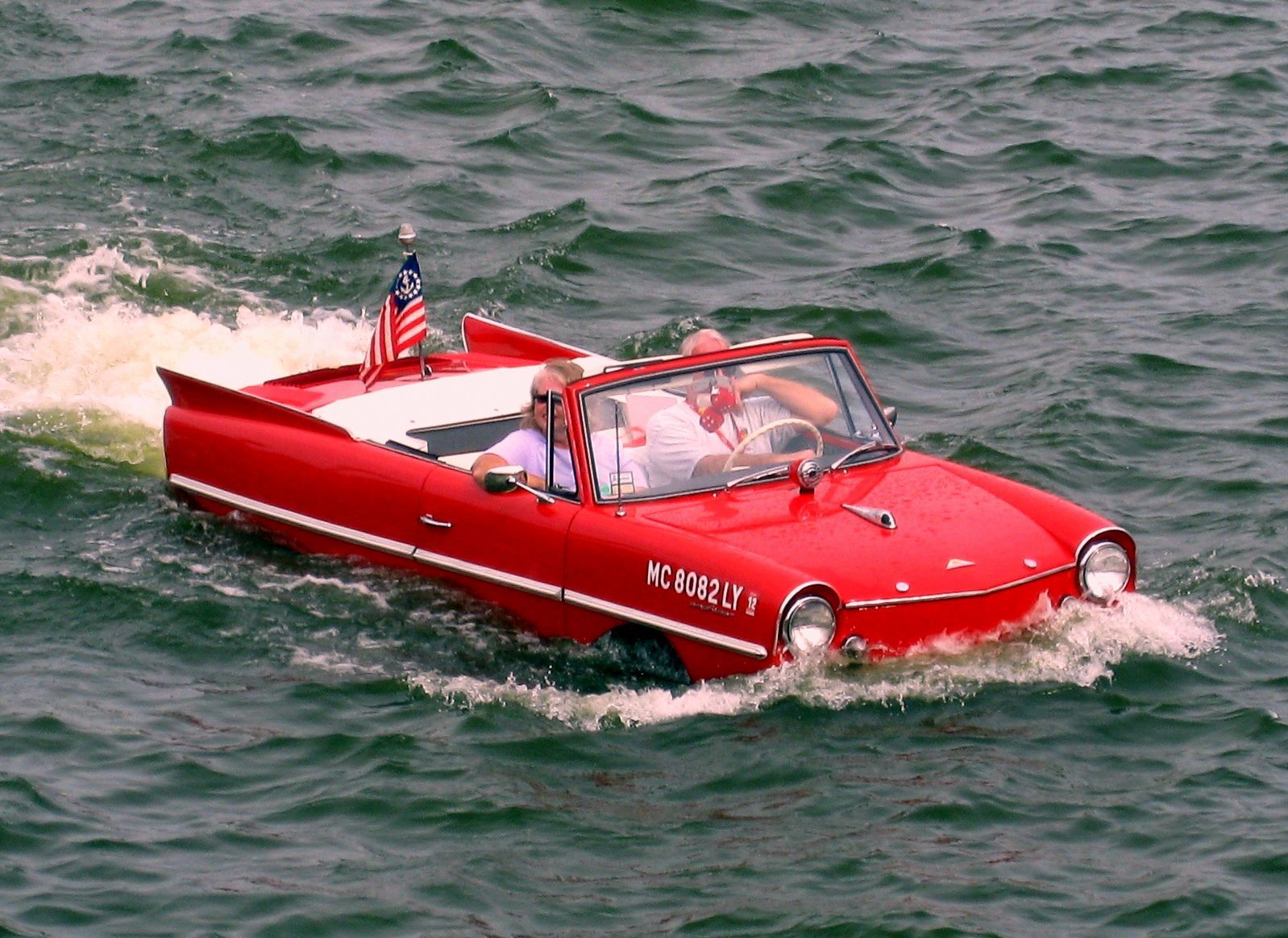 Today, the Amphicar is a collector's item, especially if it's a good restoration. A nice example is valued between $60,000 and $80,000.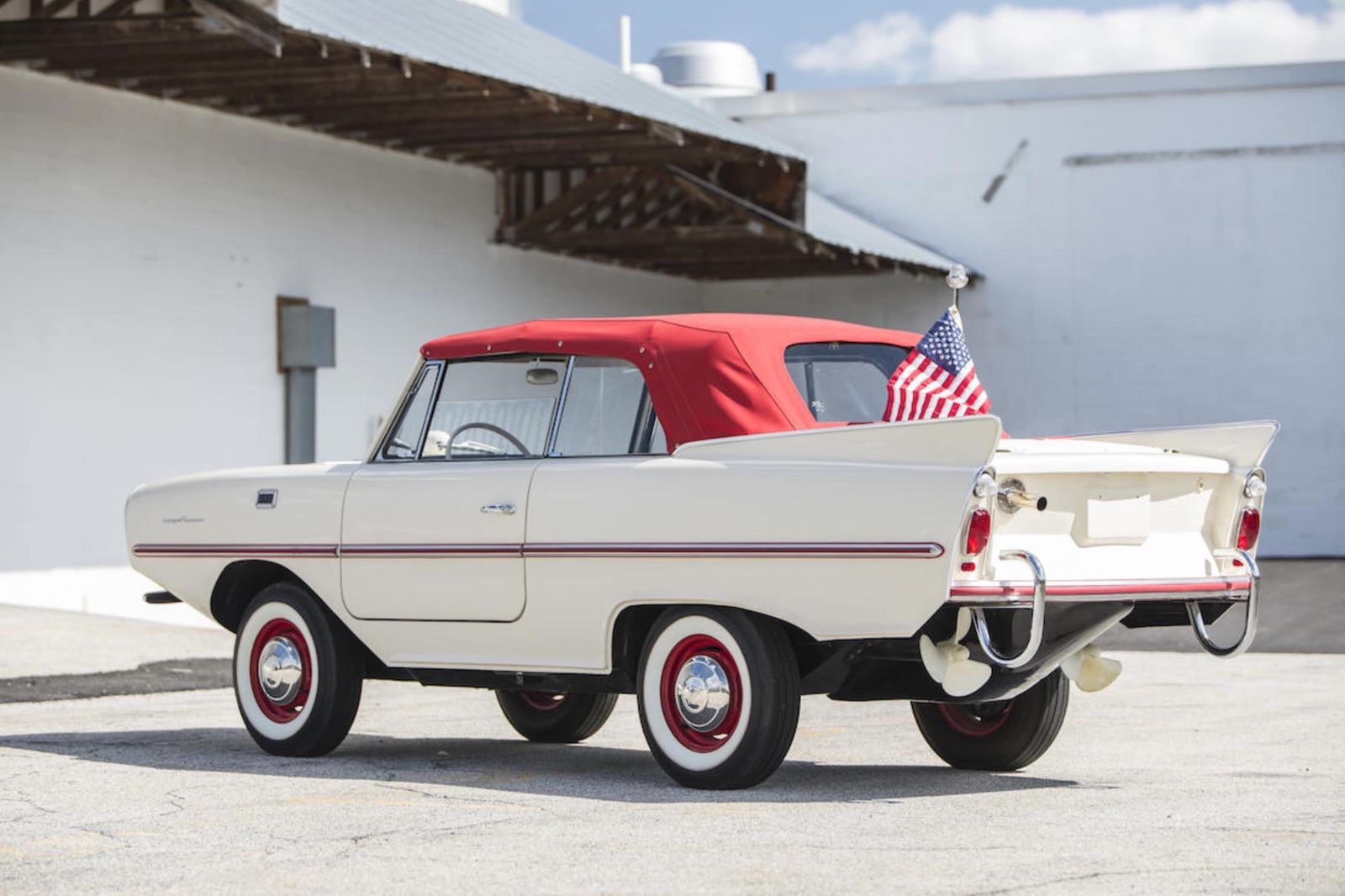 An Amphicar was owned by American President Lyndon B. Johnson. Known as a practical joker, he used to frighten visitors to his Johnson City, Texas ranch by driving them downhill directly in the lake, shouting that he has no brakes.
Photo credits: Hemmings, Silodrome, Classic Cars, Getty