It's a sight to behold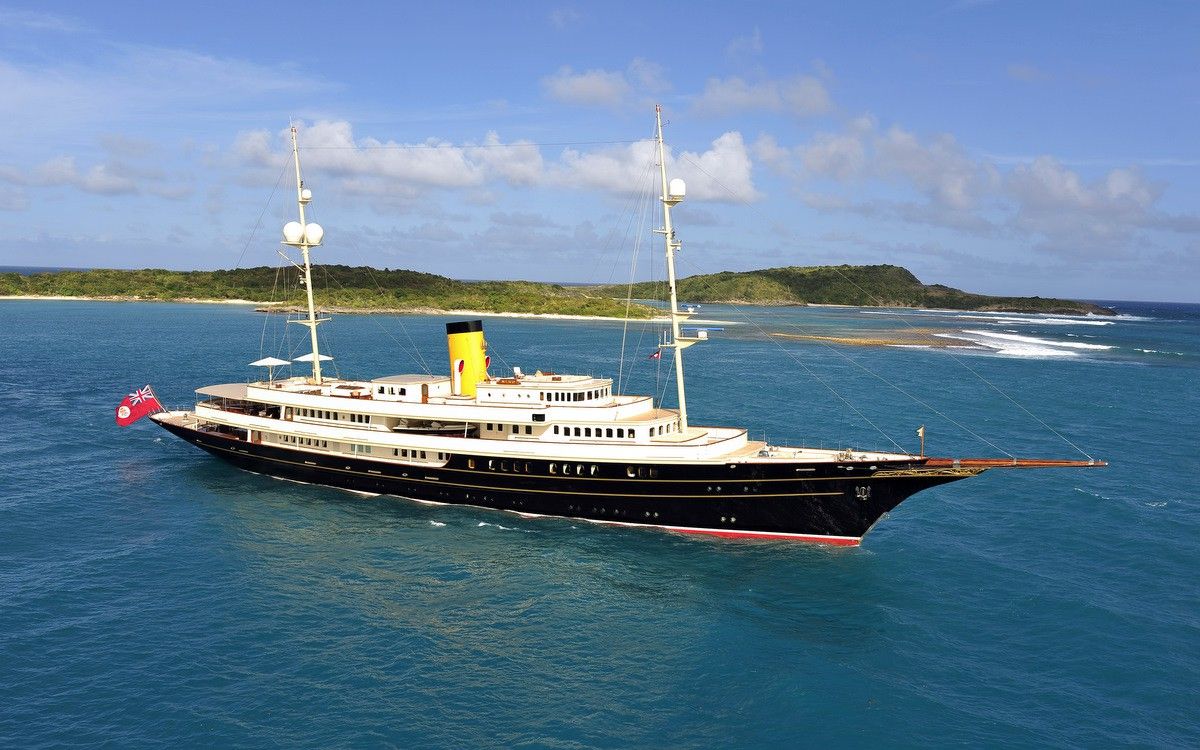 Nero is a classic superyacht available for charter. One week aboard can set you back $420,000 a week.
Nero has the authentic charm and elegance of the glamorous 1920's, complete with the state-of-the-art technology of a modern world class superyacht.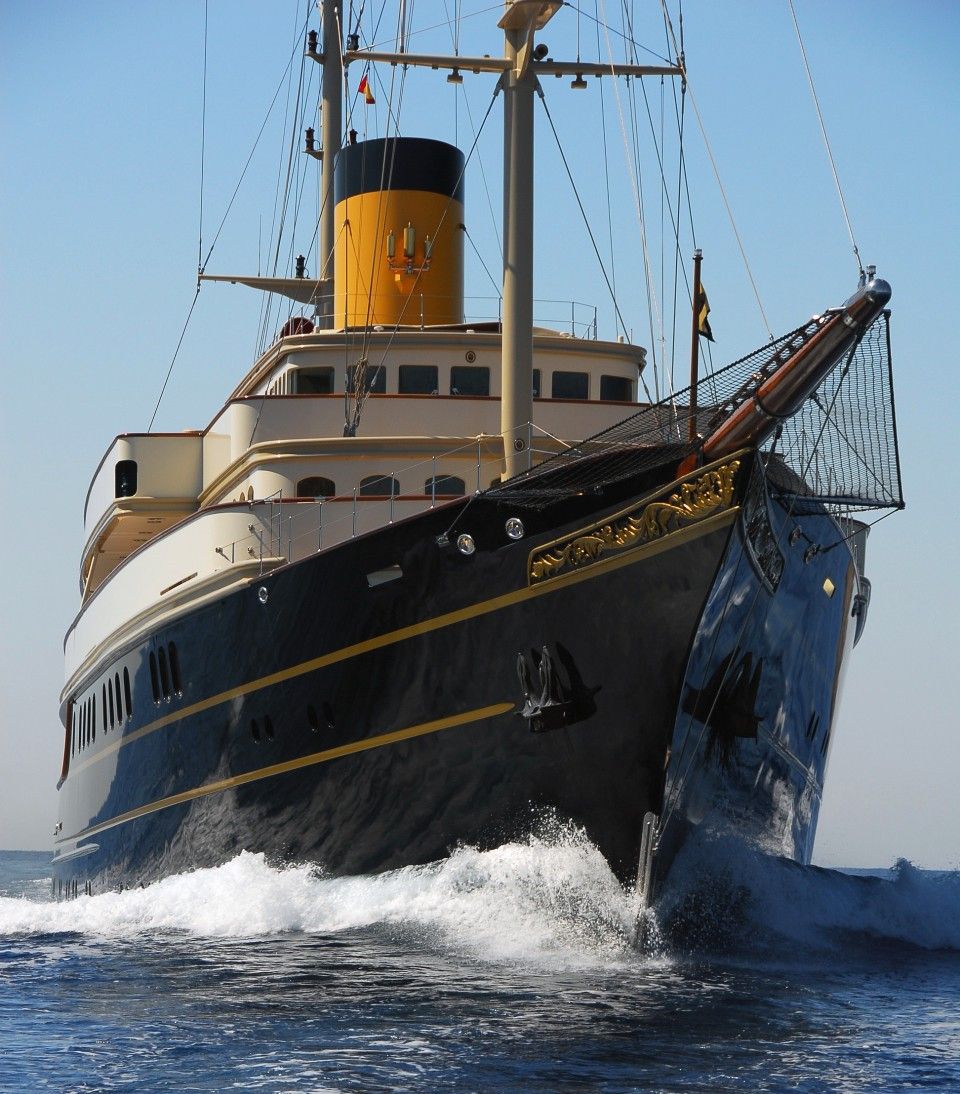 With 90 meters of class and fun, Nero was inspired by the original Corsair Yachts from the Golden Age. Admired for her beautiful lines and classic styling, Nero is a sight to behold.
She can accommodate 12 guests in six cabins, four double cabins and two twin cabins. To operate she needs a crew of 20.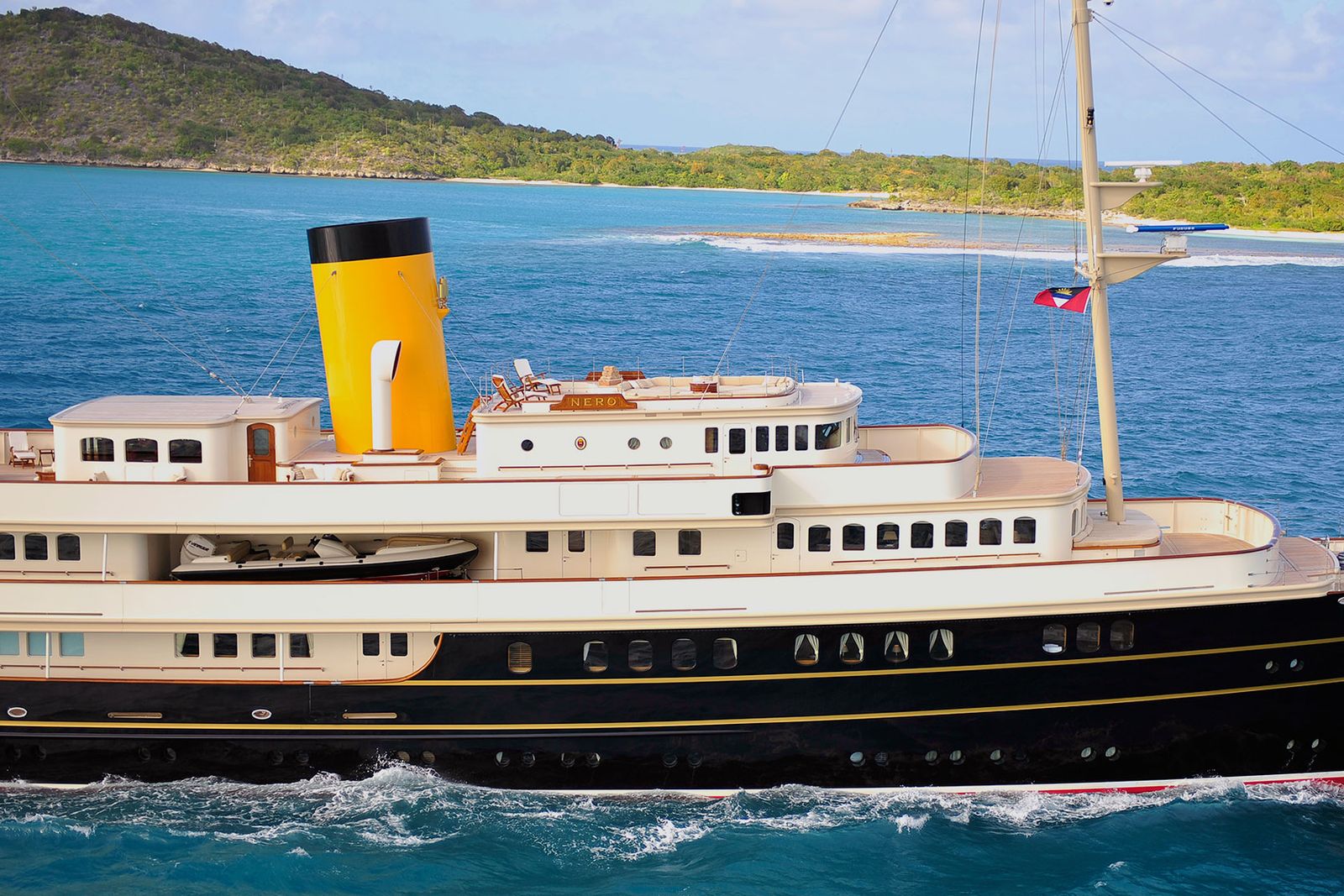 Nero was built in 2007 by Corsair Yachts at shipyard in China. With a huge promenade deck, numerous exterior seating and dining areas as well as an arsenal of luxurious amenities and water toys, Nero is the premier charter yacht for those wanting to entertain or just bask in the atmosphere of a truly elegant vessel.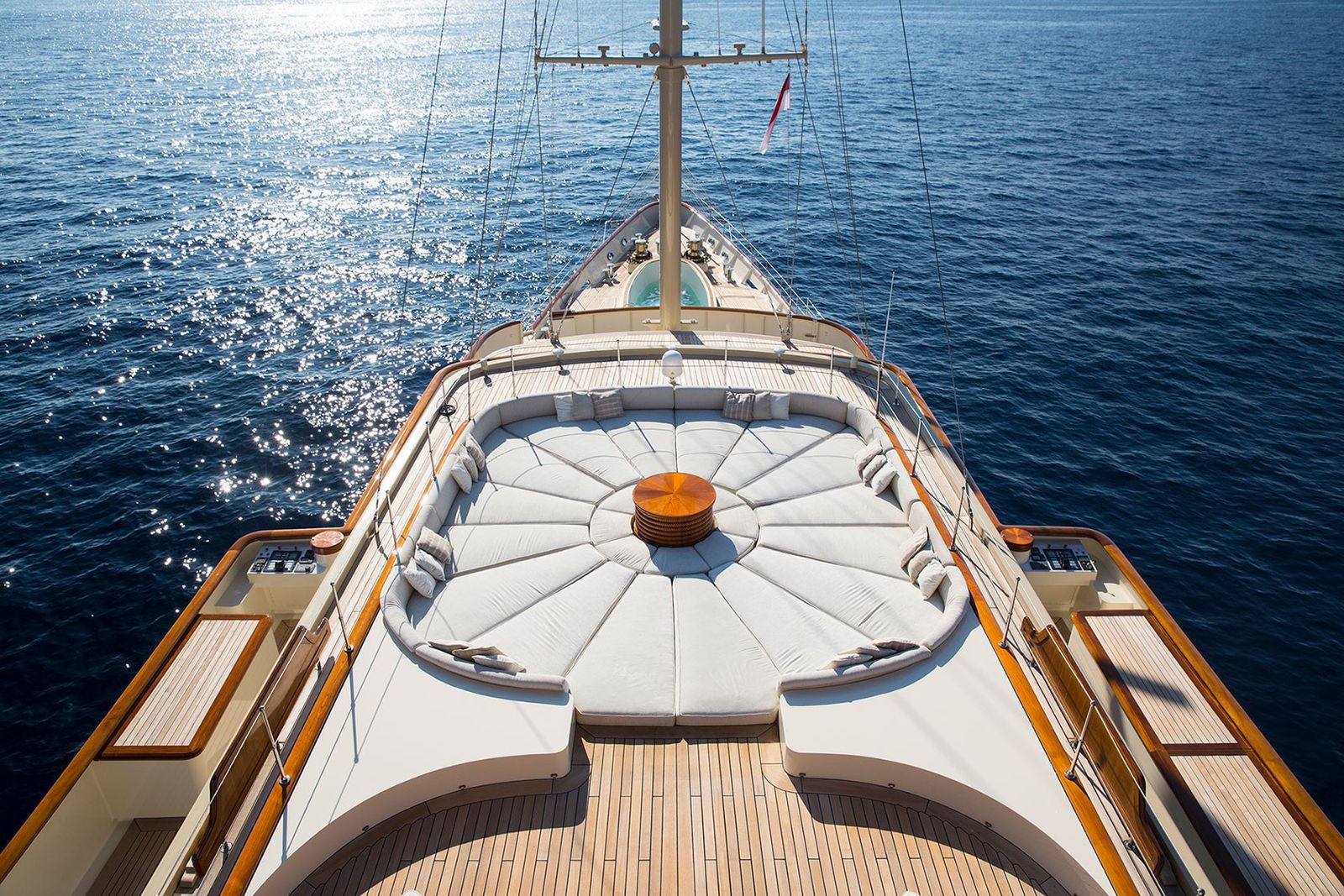 She is powered by a pair of MAK/Caterpillar diesel engines, each providing 2,333 hp. Nero can cruise at 14 knots, and has a top speed of 17 knots.