183m cruise megaycht for Crystal Cruises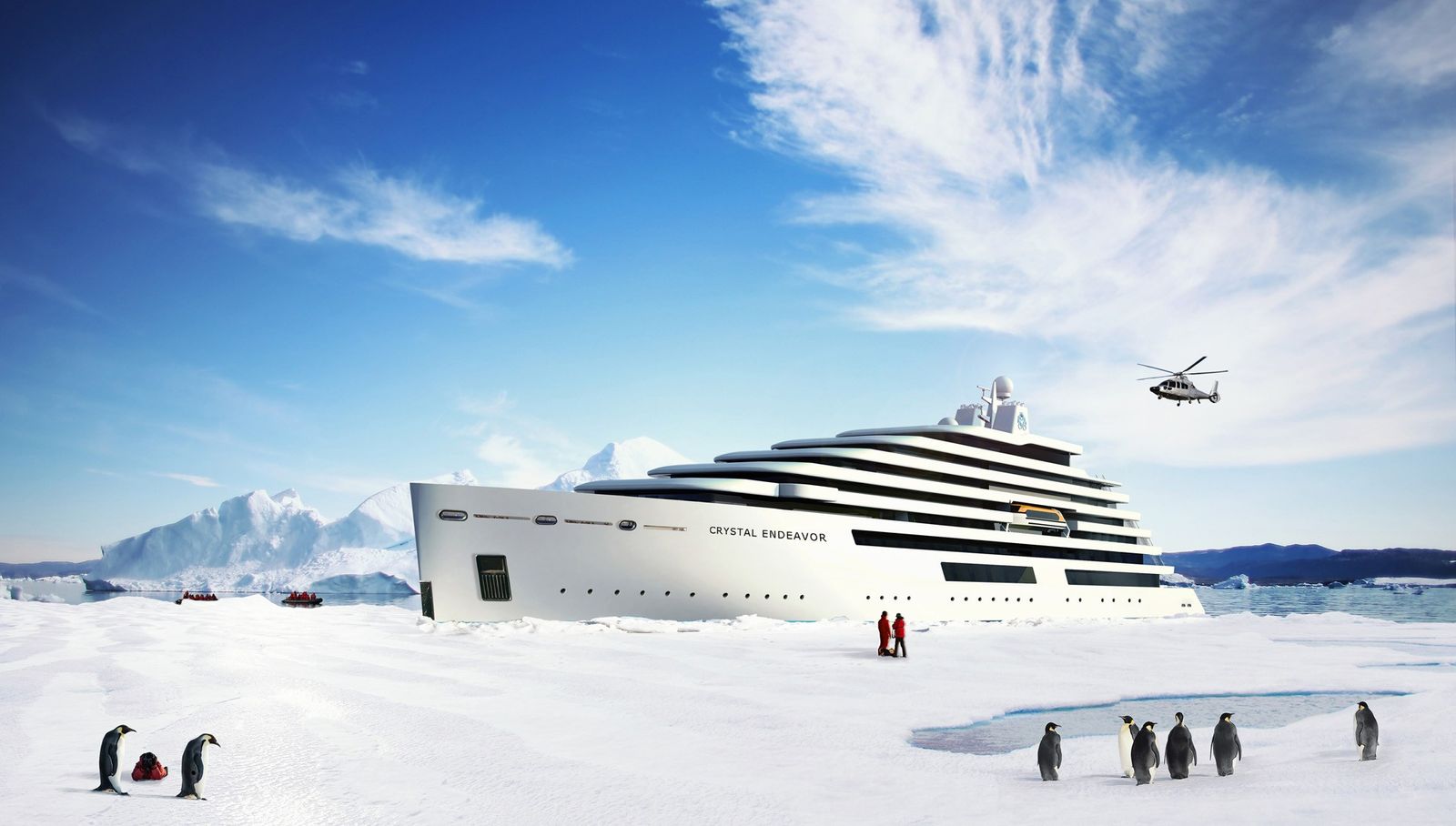 Crystal Cruises, one of the most renowned cruise line will add a second megayacht to its fleet.
Named Crystal Endeavour, the new vessel will be delivered in August 2018. She is currently under construction at Lloyd Werft Group, a collection of four shipyards in Bremerhaven, Germany.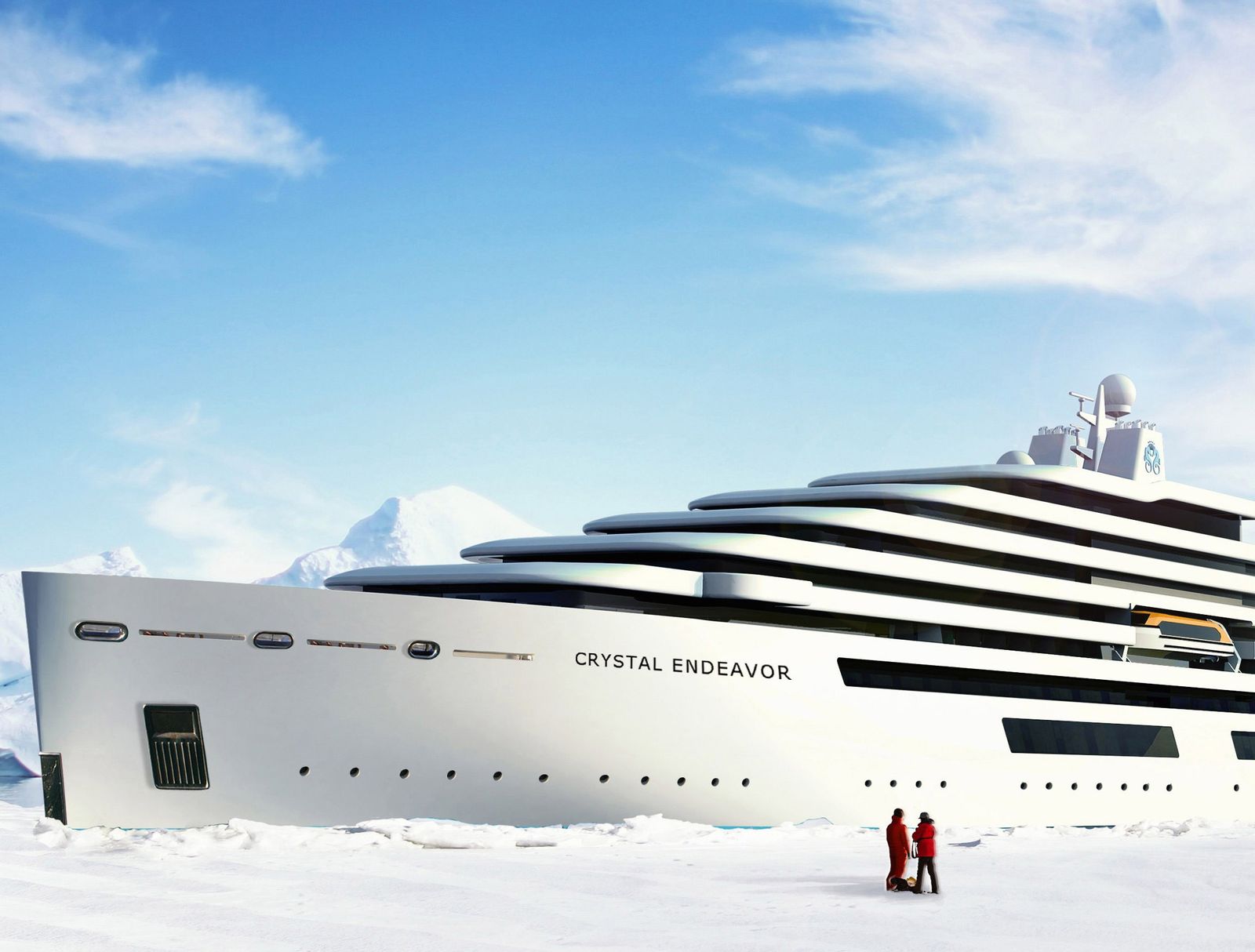 Crystal Endeavor voyages are already open for booking. Steel cutting for the ship started in May 2016 and Crystal will take delivery in August 2018.
Crystal already operates the 62-guests Crystal Esprit and has received excellent traveler feedback. So, is upping the ante with the world's first purpose-built polar class megayacht. Measuring 600 feet (183 meters) long, the 25,000 gross ton new build with 100 guest suites will be the largest and most spacious megayacht afloat.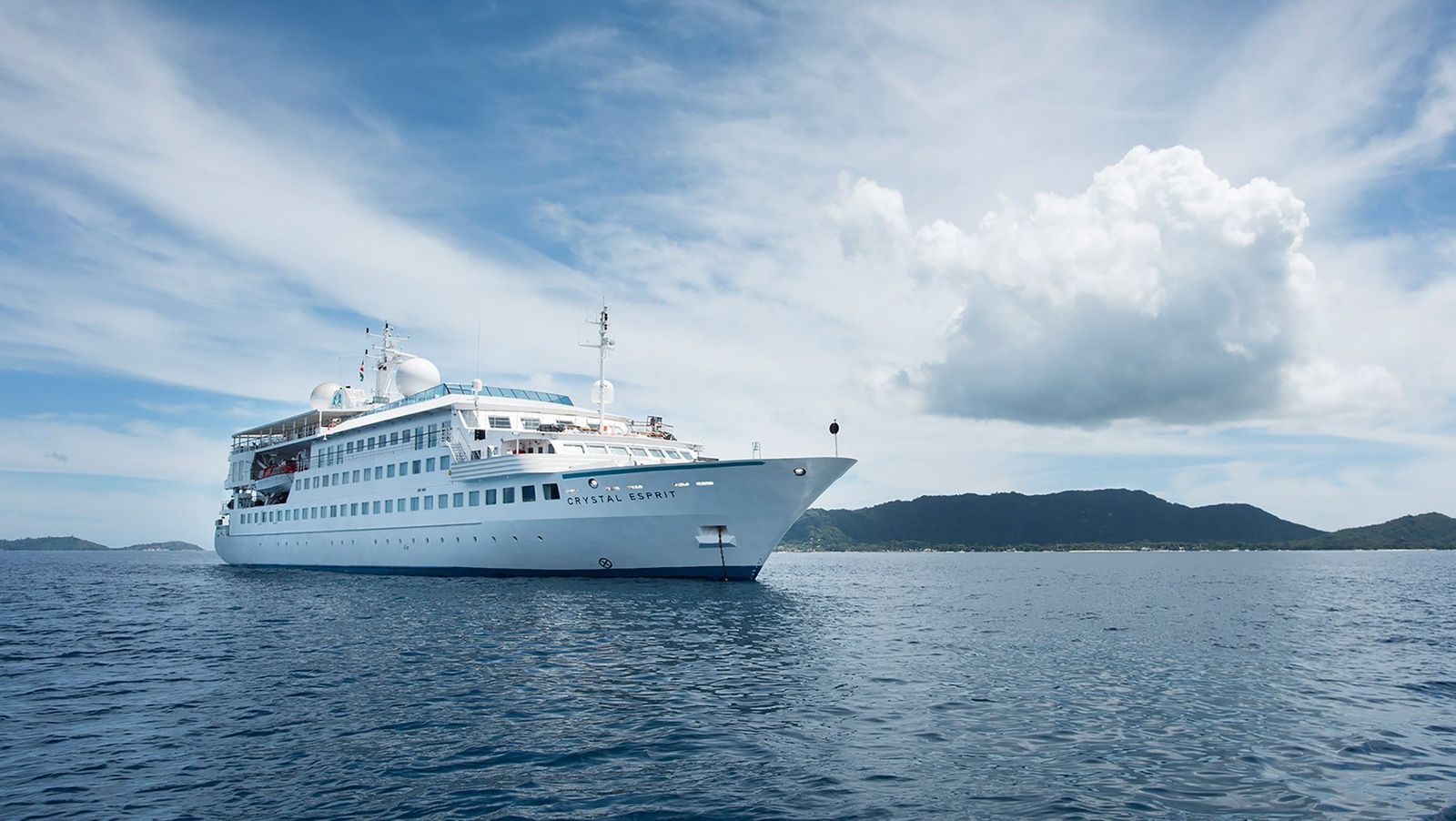 "With Crystal Esprit, we discovered there are many guests, young and young at heart, who enjoy sports at sea and discovering remote islands, and as the interests and age of luxury travelers increasingly vary, we will continue to expand our collection of luxury travel options,— says Crystal president and CEO, Edie Rodriguez. "Luxury means something different to virtually everyone, and we strive to meet and exceed the wishes of the discerning modern luxury traveler."
The megayacht will be the first purpose-built Polar Code compliant yacht in the world with a PC6 Polar Class designation. As such, Crystal Endeavor will be able to cruise in Polar Regions during the summer and autumn.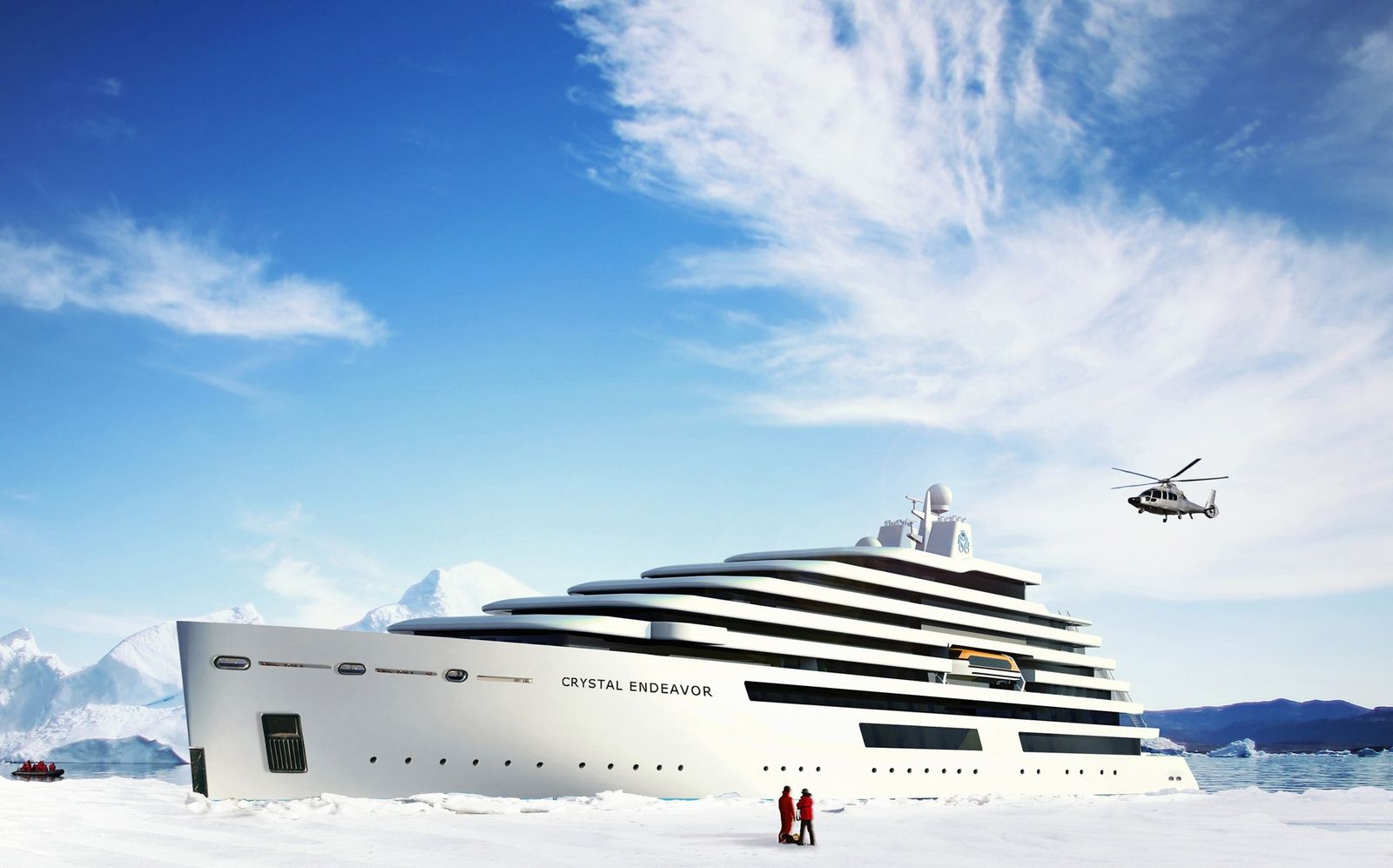 The 200-guest capacity Crystal Endeavor will offer extreme adventures by air, sea and land with a complete range of "toys— which are not commonly found on today's megayachts, including two helicopters and two landing pads for flightseeing expeditions, as well as two, 7-person submarines, eight electric amphibious zodiacs, jet skis, wave runners, kayaks, paddle boards, snorkeling and scuba equipment, recompression chamber, dive support tender and a multi-person ATV.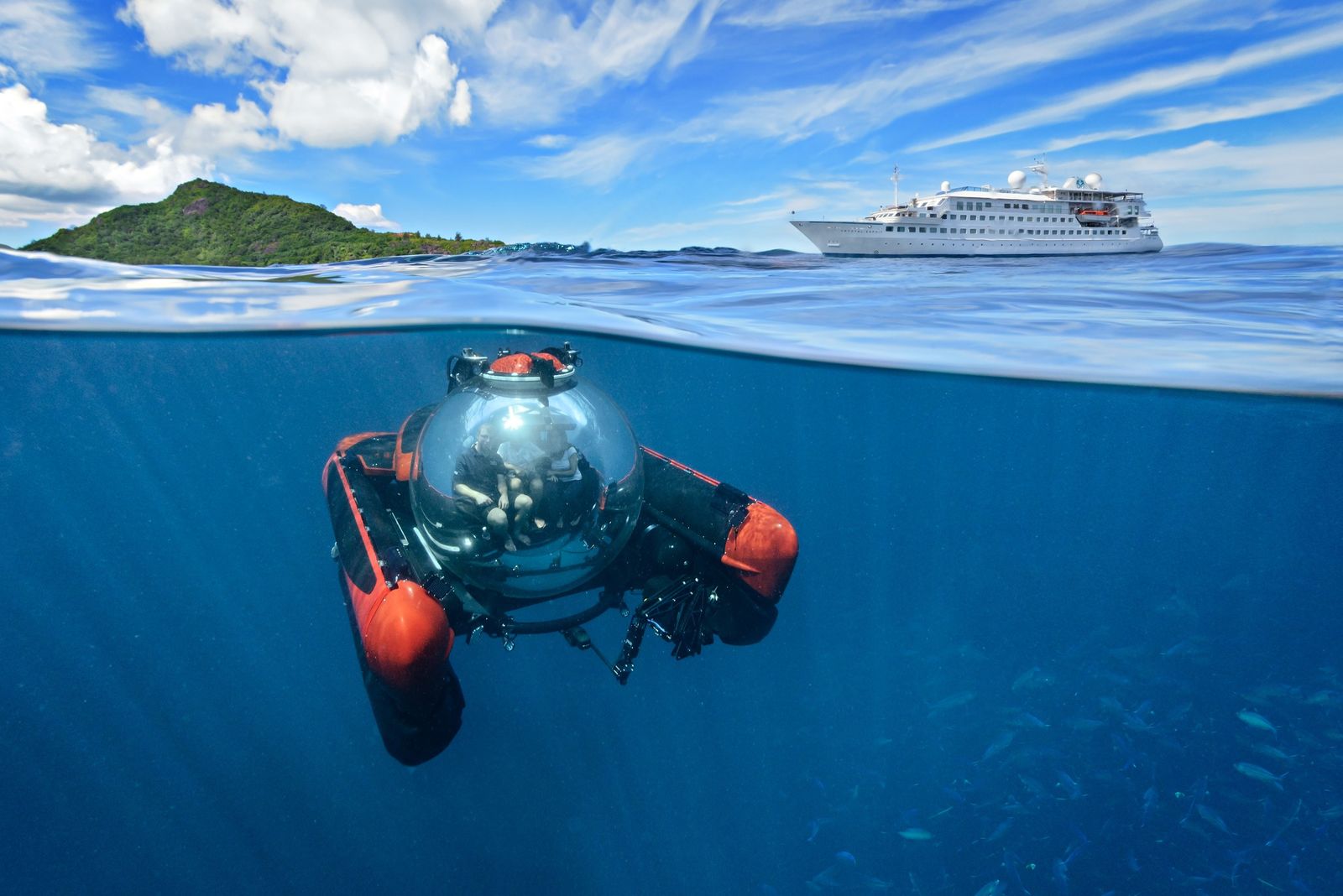 The standard guest suites will measure a minimum 400 square feet (37 square meters), larger than all current expedition and luxury cruise ships, while the yacht's two Owner Suites' will each boast an impressive 3,122 square feet (290 square meters).
Crystal Endeavor will be all-inclusive and will offer the award-winning service for which Crystal is famous. The line's butler service will be available for all guests, as the megayacht will boast a one-to-one crew-to-guest ratio, with 200 crew members serving the 200 guests on board.