Maybe you need an SUV for the water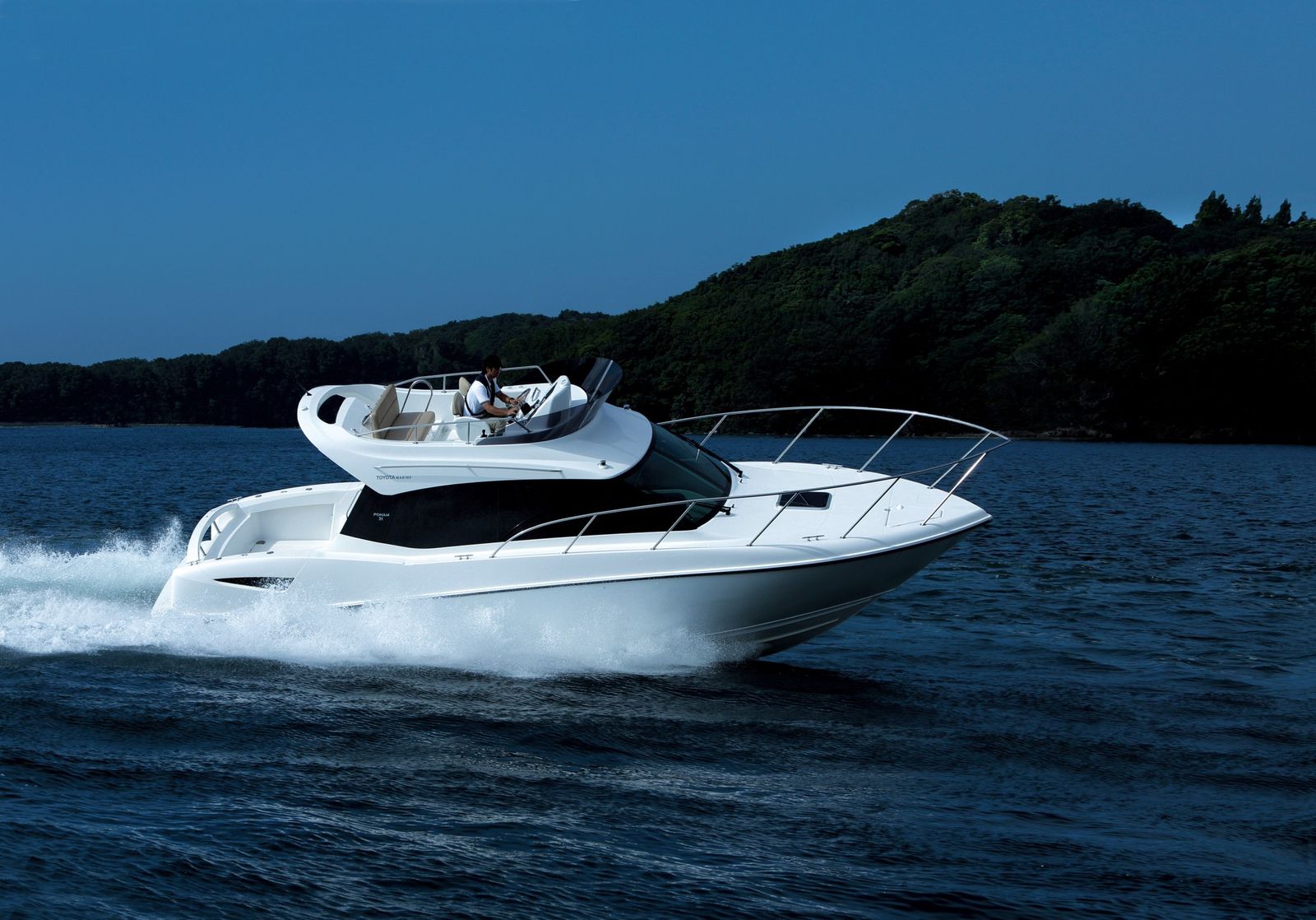 We are familiar with Japanese manufacturers of marine engines. Brands like Honda or Suzuki build outboard engines for the marine industry. But Toyota has moved the game even further.
In Europe and North America, we are used to Toyota cars, but if we travel to Japan, we will find that Toyota also builds boats. The Toyota Marine division has three models in its range named Ponam.
All are power boats designed for coastal cruising or fishing.
By the way, the name Ponam is derived from Te Waipounamu, a Maori name for New Zealand's South Island.
There are three different models in the Ponam range.
Ponam-28V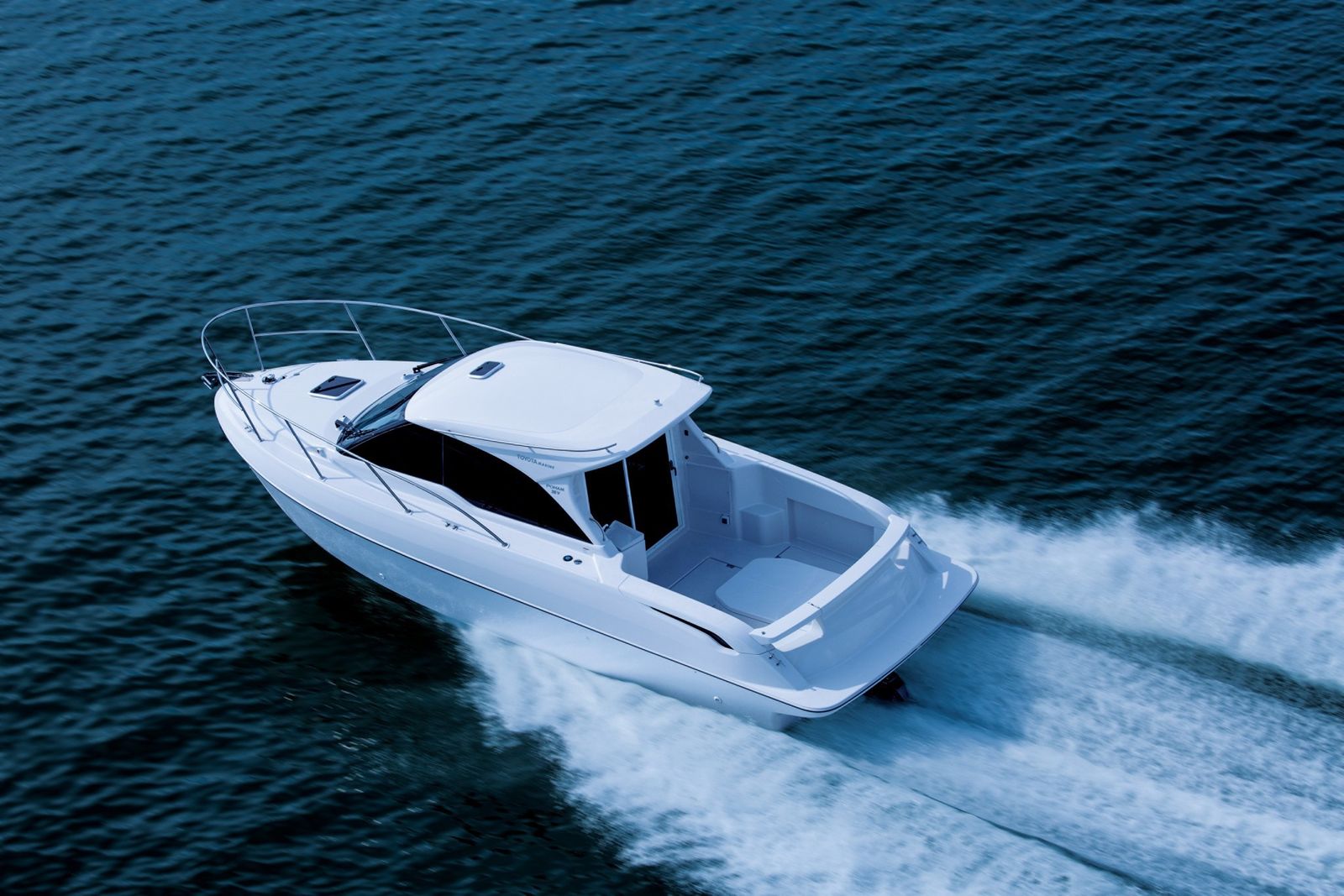 This sports cruiser uses a Land Cruise engine. The 3.0-liter, four-cylinder turbo diesel engine is usually used by the Land Cruise SUV or the Hilux pick-up truck.
For the Ponam-28V boat, the engine has been tuned for marine use and delivers 260 hp. This cruise is nine meters long and three meters wide. Like all the boats in the Ponam range, the 28V is built by Yanmar and on sale only in Japan.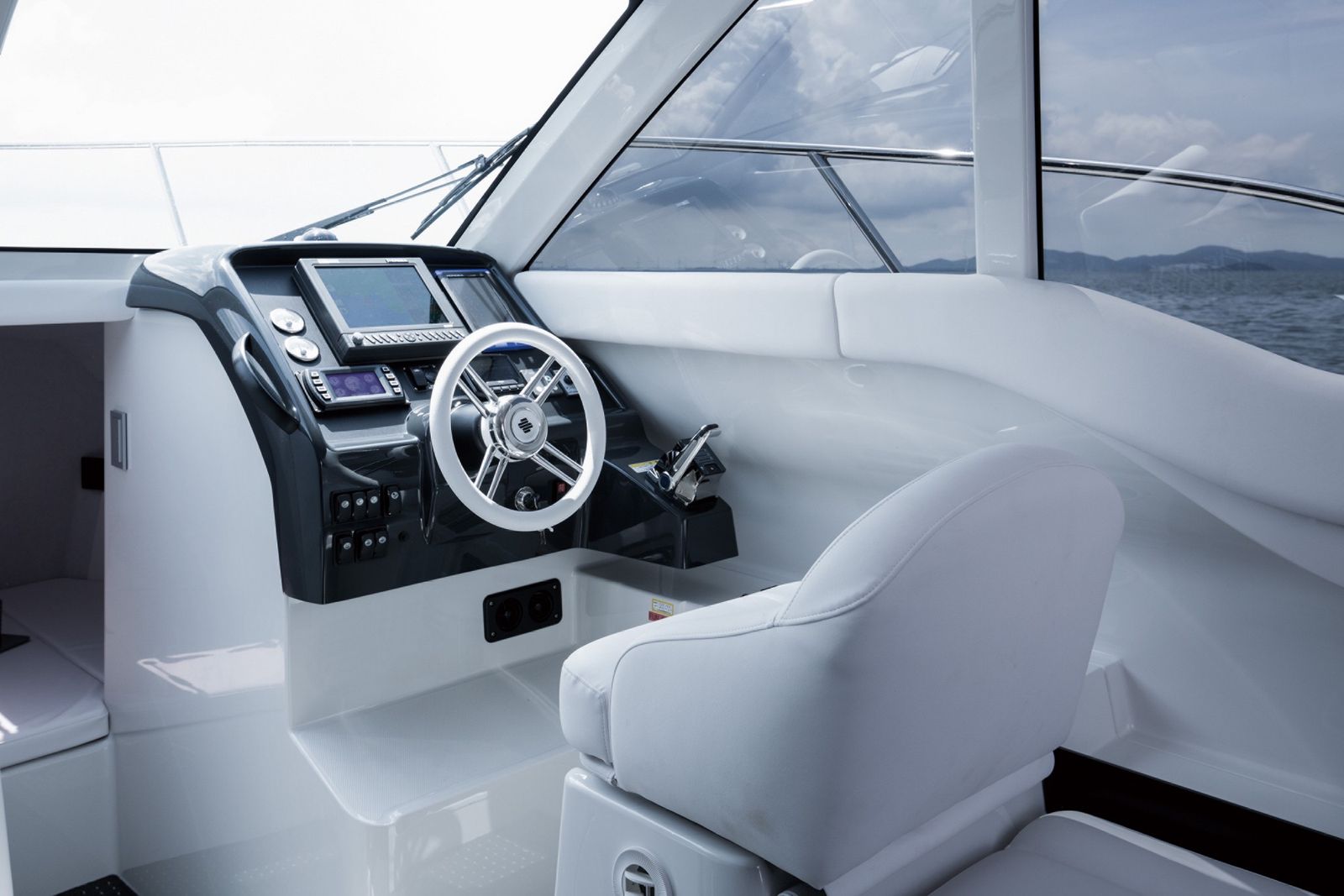 The boat uses the Toyota Hybrid Hull, developed jointly with Yanmar, a pilot support system that uses automotive-derived control technology and a flowing form characteristic of the styling of the Ponam series.
Ponam-31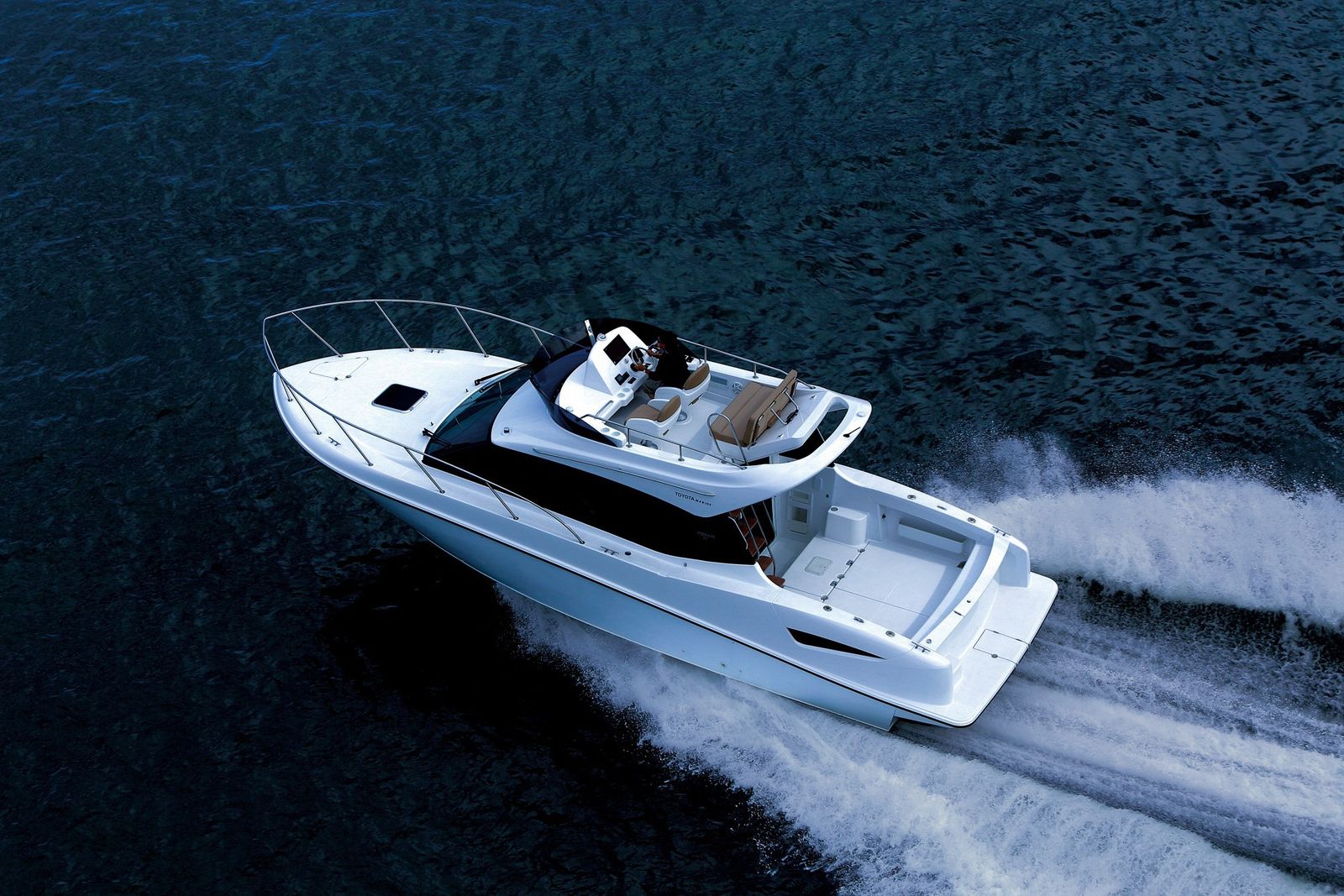 The larger Ponam 31 uses a pair of Land Cruiser engines, so the total power figure is 520 hp. This model has a flybridge, where five guests can sit comfortably. Inside there's a saloon, a small kitchen and a double cabin in the bow.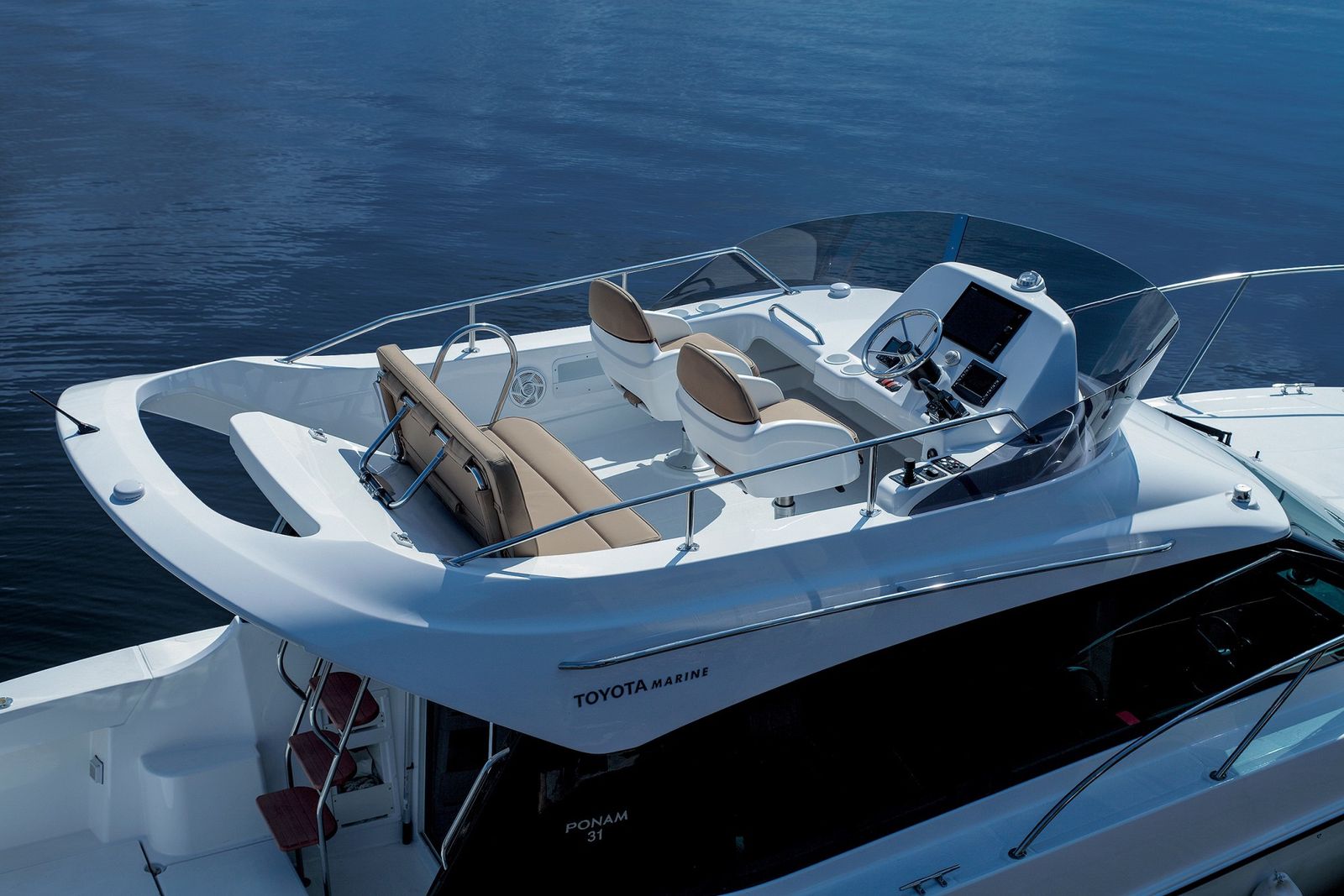 Ponam-31 is 10.5m long and has a beam of 3.2m.
Ponam-35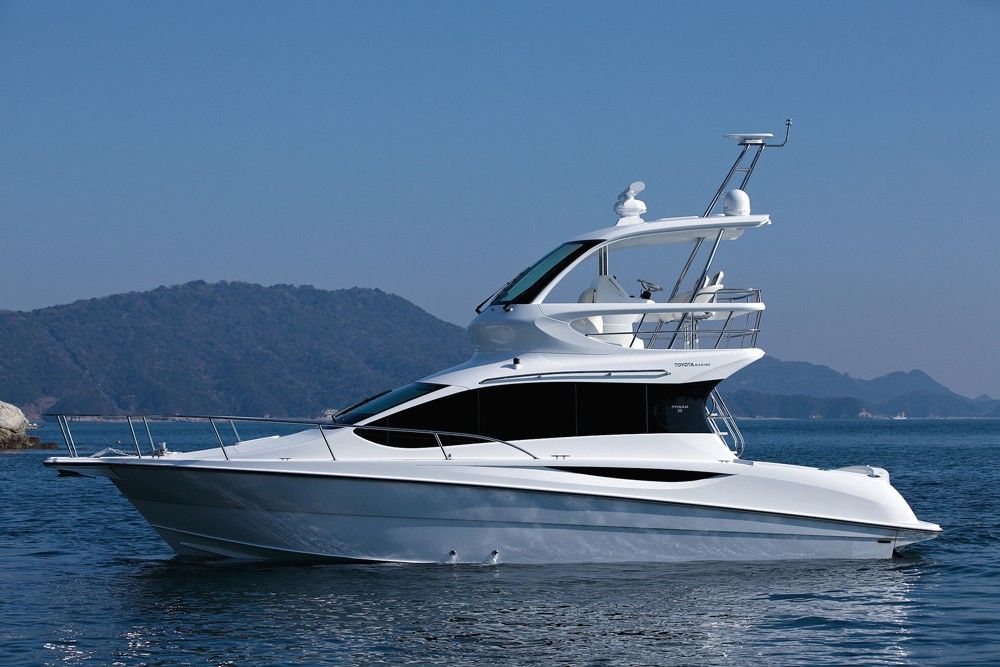 The biggest boat in the Toyota Marine range is the Ponam-35. This is basically a luxury fishing boat, with a lot of power. As usually, the engines are taken from the automotive range, but this time Toyota has fitted a pair of 4.5-liter V8 turbo diesel engines.
The boat is almost 12m long and has a hull made from rigid aluminium alloy. She can carry 12 people.
The cabin interior is fitted with a relaxing five-seat sofa and ample storage space, while the owner's private room features a spacious bed and storage area.
The galley at the rear of the cabin emphasizes functionality with placement of the sink, storage shelves, refrigerator, microwave oven and work surfaces aimed at ease of use and access.