Your shipment of fail has arrived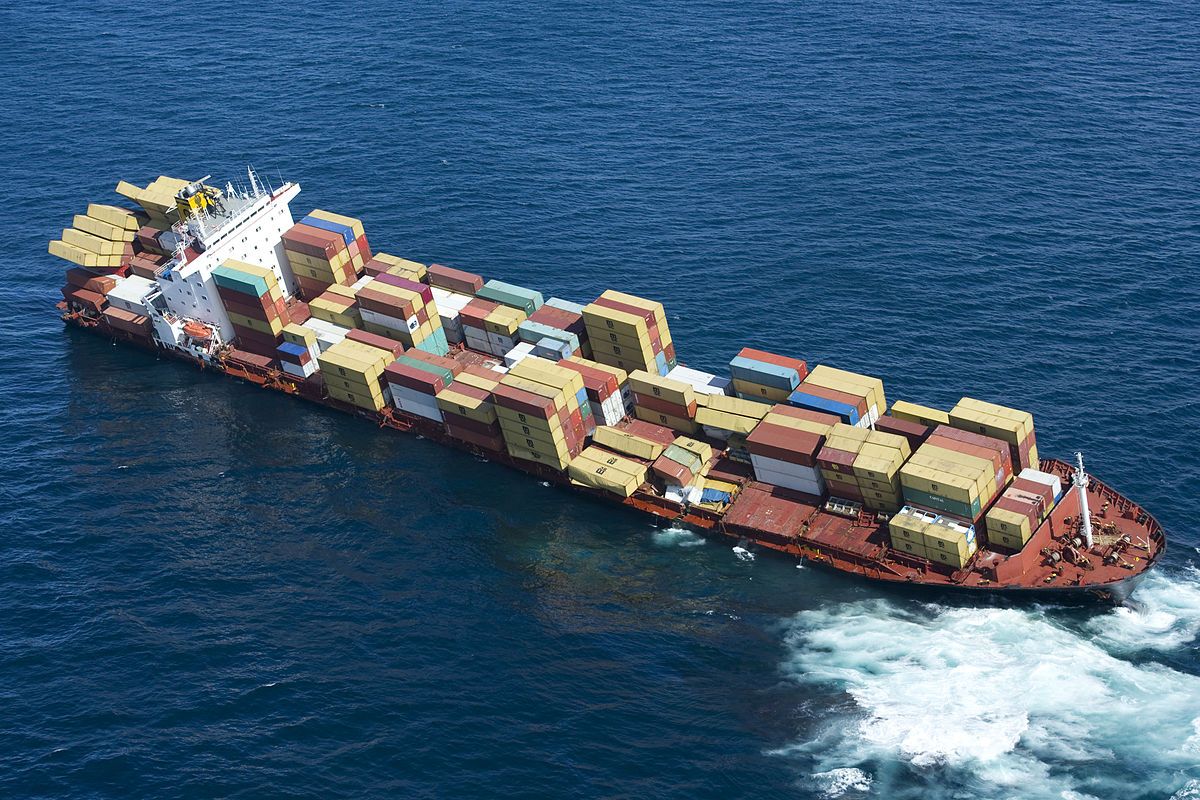 The large behemoths of the sea are not unsinkable. The cargo ships carrying hundreds of containers seem like large floating cities
MOL Comfort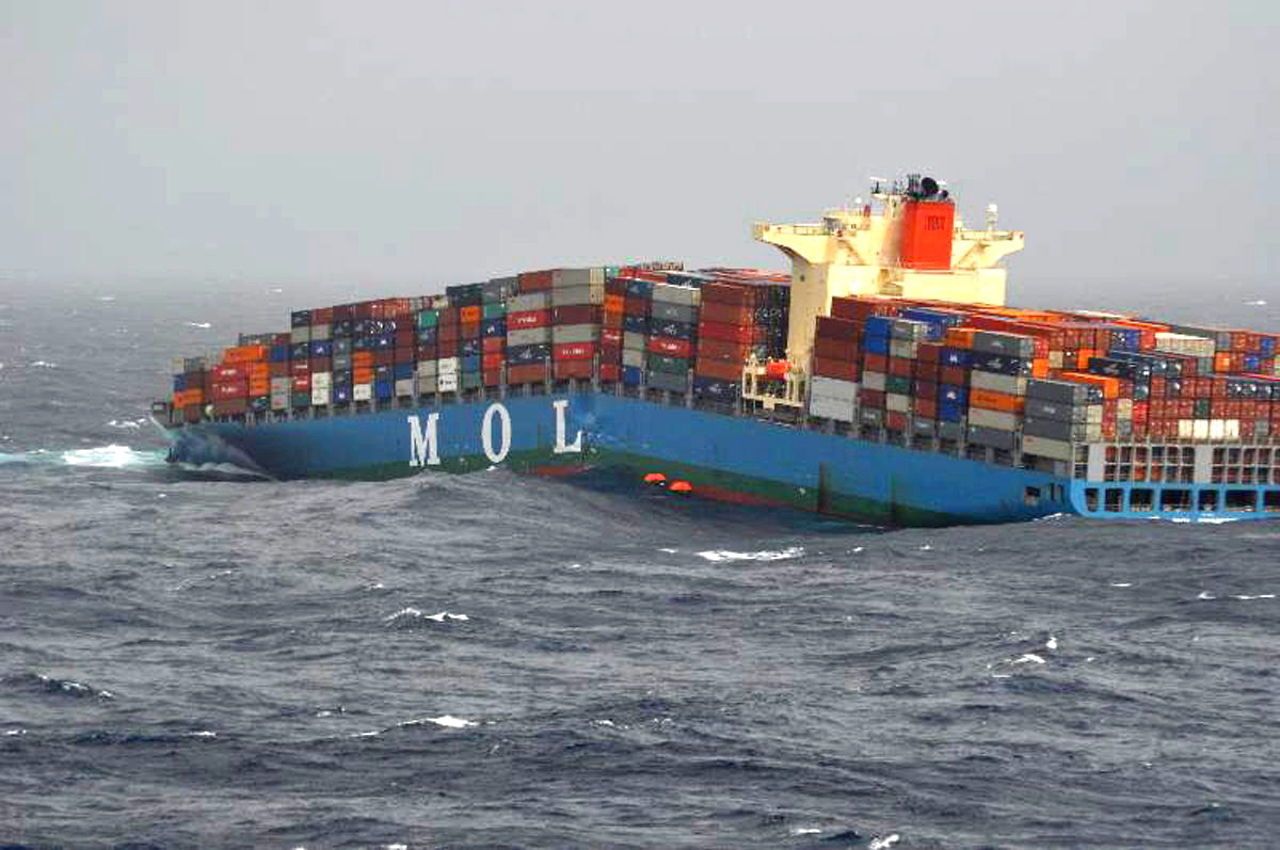 MOL Comfort was 2008-built post-Panamax container ship owned by Mitsui OSK Lines. Measuring 316m in length and with a beam of 45m, she was one of the biggest container ships.
She was one of the twelve ships of similar design laid down at Mitsubishi Heavy Industries Nagasaki Shipyard in Japan. The ship was launched in March 2008 as APL Russia for American President Lines. In 2012, APL Russia was transferred to Mitsui OSK Lines and renamed MOL Comfort.
[Photo:43875] On 17 June 2013, MOL Comfort broke in two in bad weather 200 nautical miles off the coast of Yemen. First, a crack appeared in the hull, and the ship eventually broke in two after hogging. MOL Comfort was underway from Singapore to Jeddah, Saudi Arabia with a cargo of 4,382 containers. The crew of 26 people abandoned ship in life rafts and they were rescued by a German ship that responded to the distress call. [Photo:43874] Both sections of the MOL Comfort remained afloat and drifting to a northeast direction. A salvage company was contracted to tow the two sections to safety.
Four oceangoing tugs from Smit Salvage Singapore tried towing the bow section. The stern sank the next day. The bow section broke free in bad weather and a few days later a fire broke on board. The damaged bow sank on 11 July. [Photo:43871] The exact cause of the accident is not known. Both sections sank in deep waters, making the recovery impossible.
MV Rena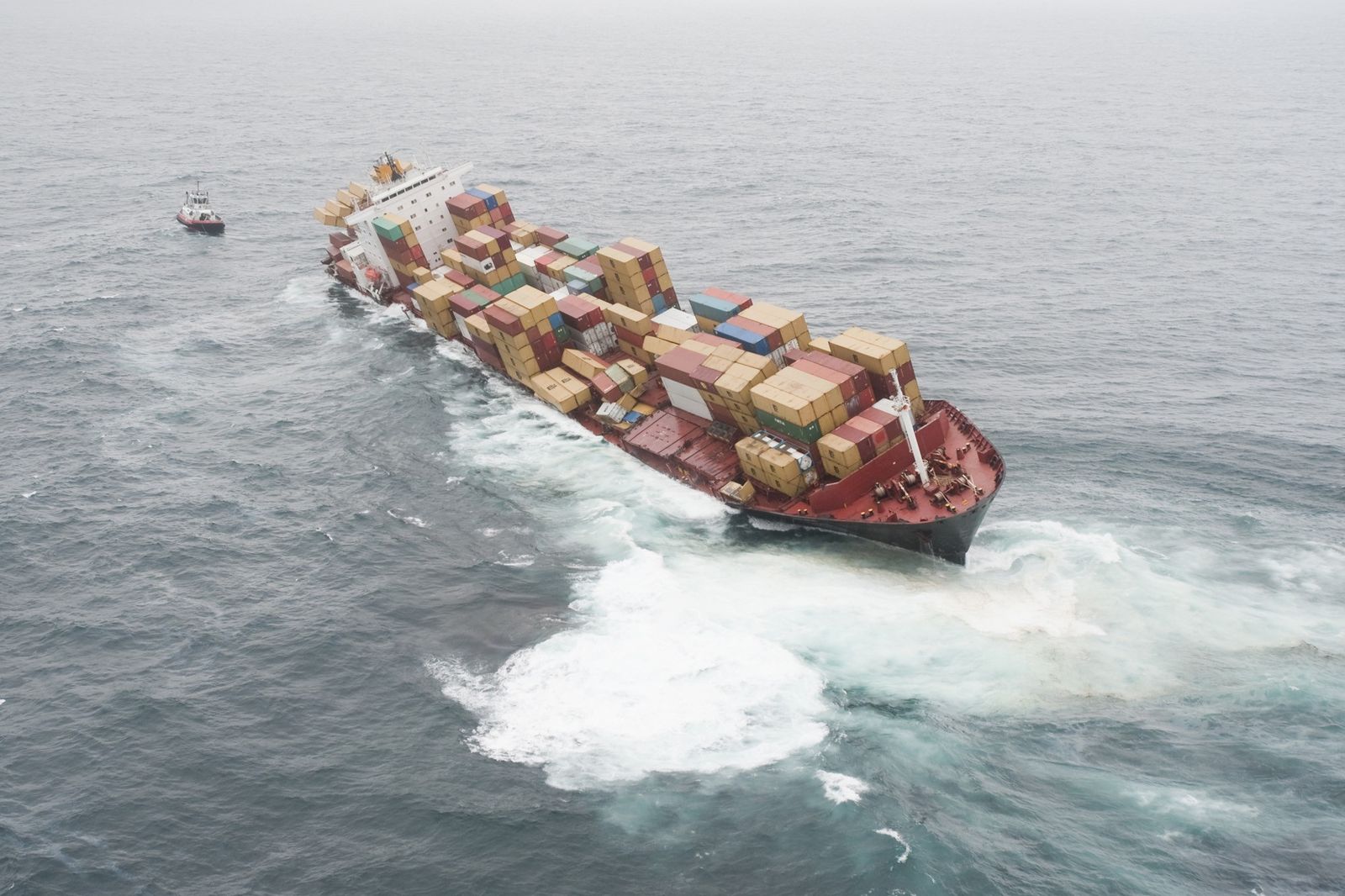 Another cargo ship disaster was the grounding of MV Rena in 2011, a 3,351 TEU ship owned by the Greek shipping company Costamare.
Rena was a 236m Panamax container ship built in 1990 by the German yard Howaldtswerke-Deutsche Werft AG.
[Photo:43880] On 5 October 2011, Rena ran aground near Tauranga, New Zealand. The ship was sailing from Napier to Tauranga, when she ran aground on the Astrolabe Reef off the Bay of Plenty, New Zealand. The fuel tanks leaked, resulting in an oil spill. On 8 January 2012, the ship broke in two in heavy weather. The crew of 20 abandoned ship. [Photo:43879] Rena was carrying 1,368 containers, eight of them with hazardous materials plus 1,700 tonnes of heavy fuel oil and 200 tonnes of marine diesel.
The oil spill was declared New Zealand's worst maritime environmental disaster. The ship listed by 20 degrees and 88 containers fell into the sea.
More container ships disasters in the video below:
Photo credits: gCaptain, wikipedia, MRCC, Indian Coast Guard
Also, don't miss: Disasters at sea involving car carriers and Boat launch failures.