You can carry almost anything, anywhere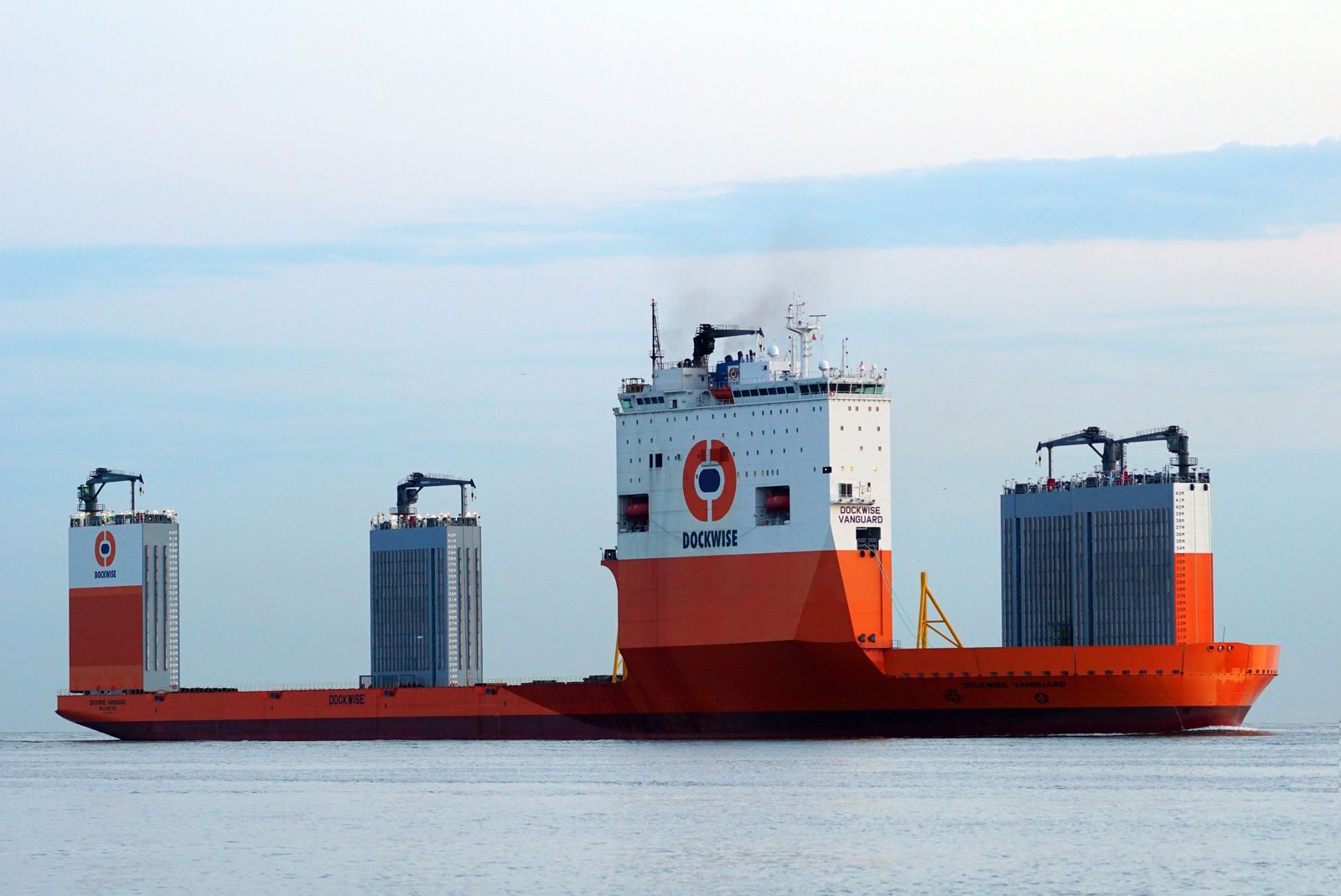 If you have something enormous that needs to be moved overseas, don't despair. It can be done.
With a heavy-lift ship from Dutch specialists Dockwise, you can move an oil rig. Or a military frigate. Or even two or three yachts. This latter situation is extremely handy when you need to move your yacht from the Mediterranean to the Carribean.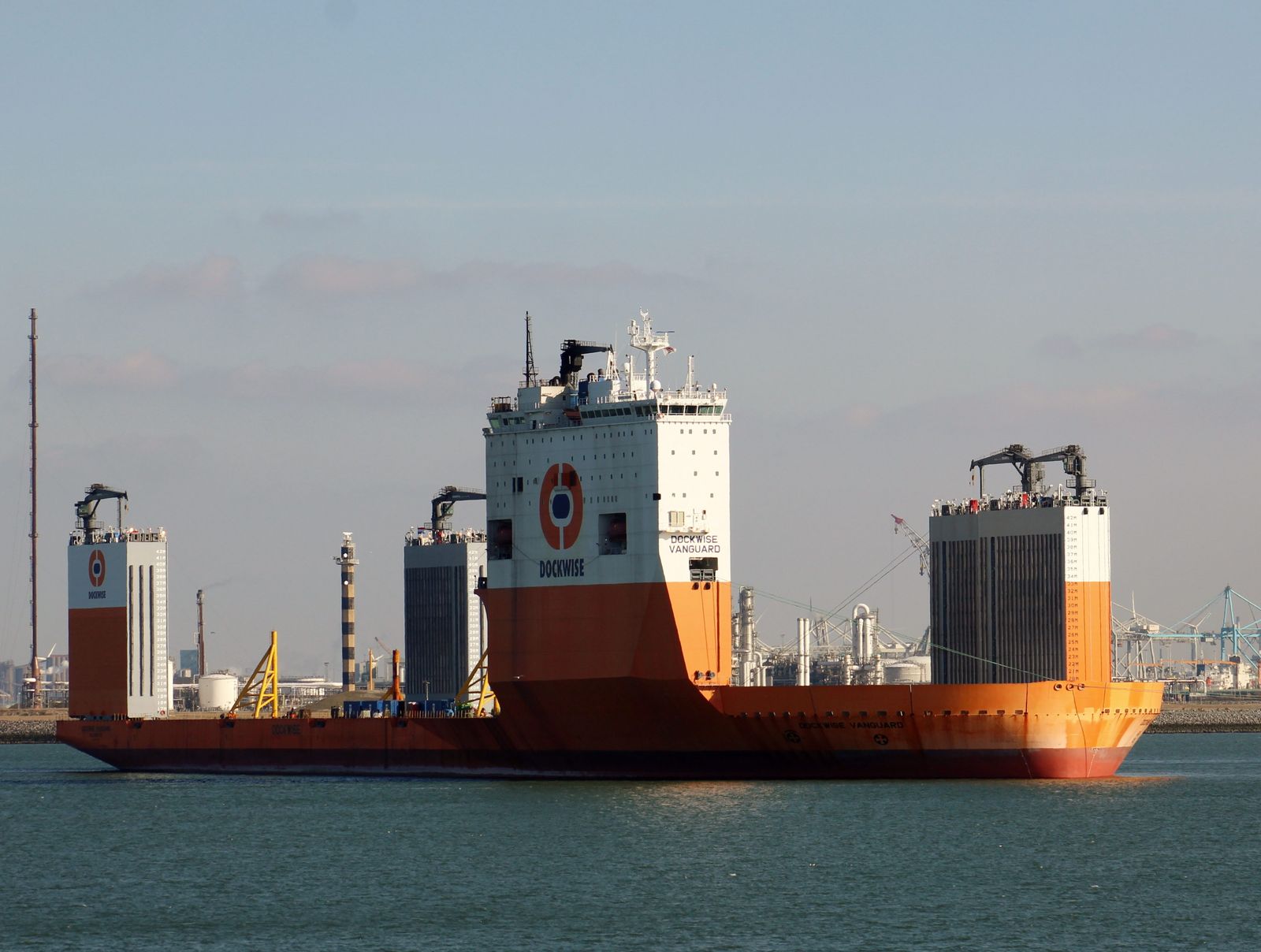 In 2000, military ship USS Cole was damaged in Yemen. The US Military needed to have that ship back home in Mississippi for repairs. The ship wasn't towable, so they hired Dockwise. The Dutch specialists sent the MV Blue Marlin, a heavy-lift ship that submerged under the Cole, lifted it up, and transported it back home. As impressive as the Blue Marlin is, it pales in comparison to its bigger brother.
So, meet the Dockwise Vanguard, the largest ship of this kind. It was built by Hyundai Heavy Industries in 2013. The official classification is a semi-submersible heavy lift vessel. It is 275m long and can submerge to 15.5 m. The deck is also huge at 275×70 m.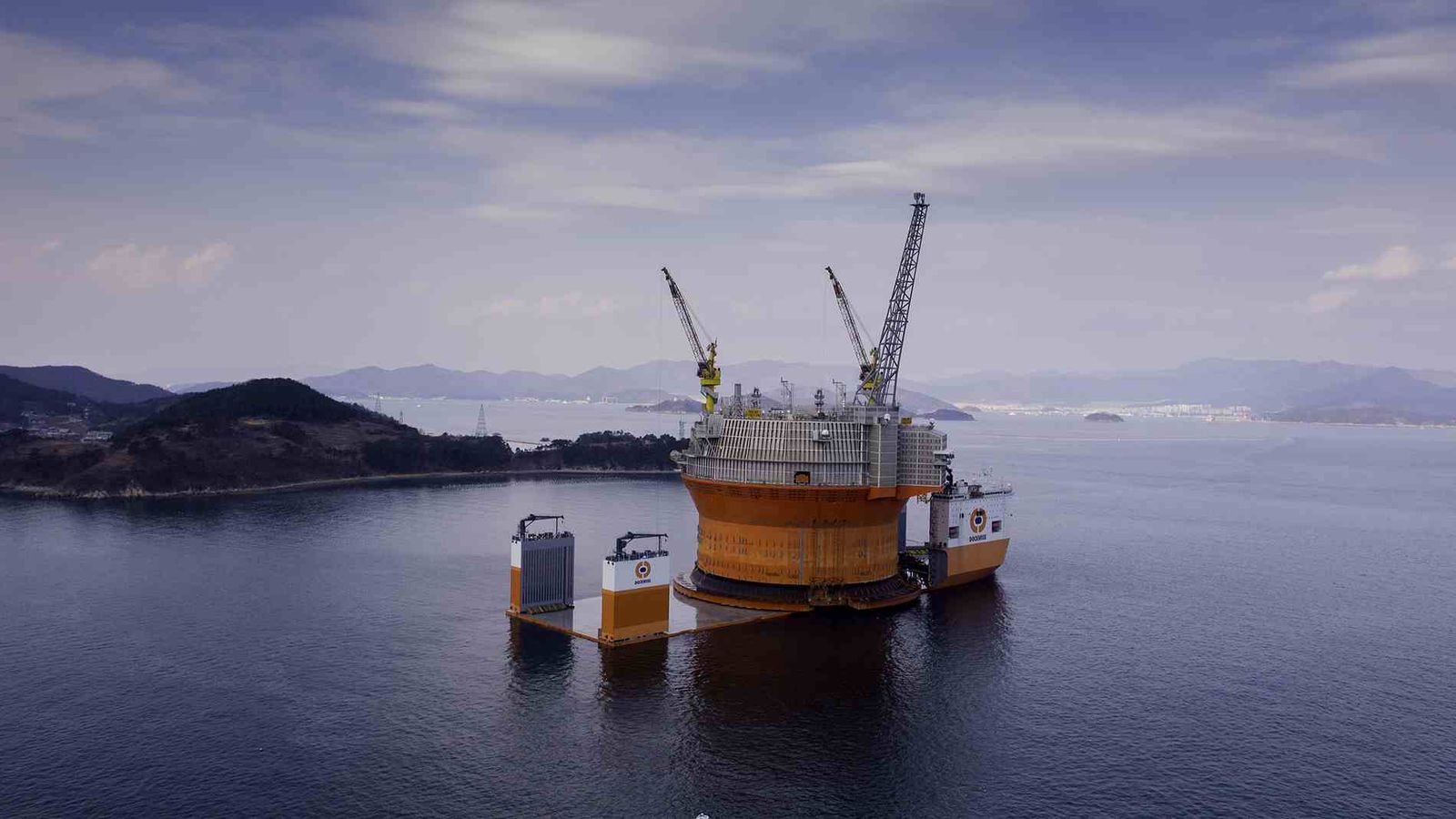 You can fit almost anything onto this deck. Plus, the cargo can float on its own to the carrier ship. This type of vessel is known as a "flo/flo," short for float-on/float-off.
The Vanguard is different to any other ship of this sort. It's the first bow-less vessel using a design developed by Dockwise and Delta Marine. The crew accommodation, including the lifeboats section, is located on the starboard side of the vessel.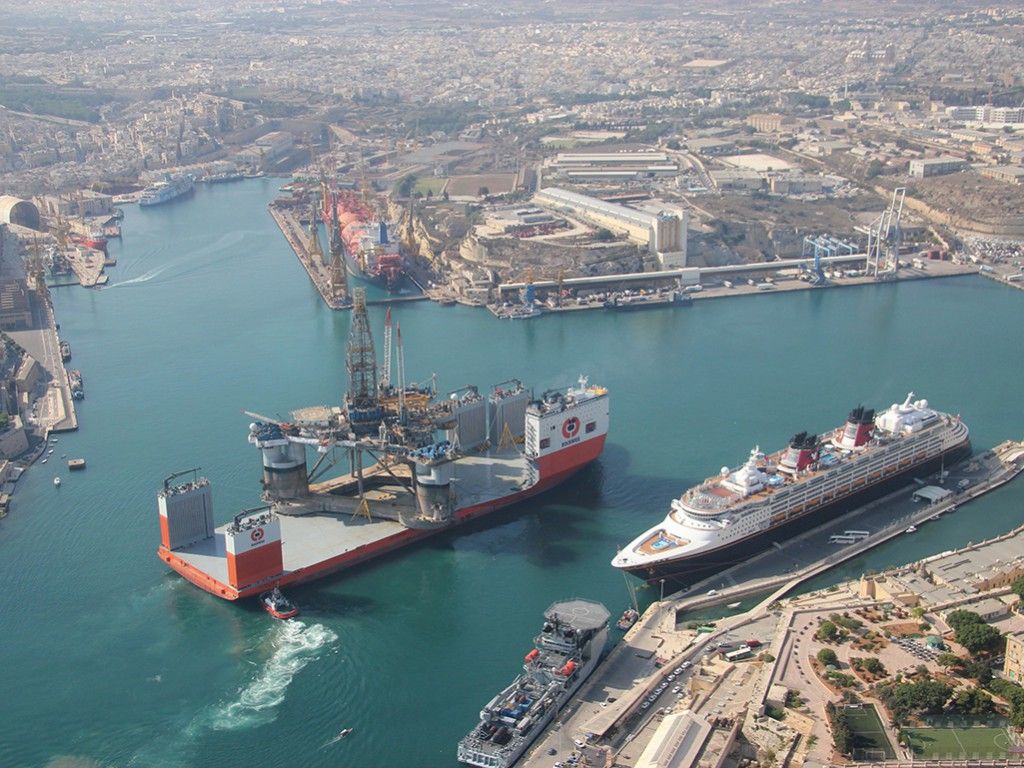 A ship like this needs a lot of power to move around. For engines that can do the job, Dockwise Vanguard uses Wartsila power. Four Wartsila diesel engines drive two controllable pitch propellers (CPP). The propulsion system also includes two retractable thrusters and one bow thruster for high manoeuvrability. Two of the main engines develop 8,700 kW of power each, while the other two churn out 4,350 kW each.
The Vanguard can transport almost anything over long distances. For example, in 2013, she moved the Jack St. Malo platform hull (a deep water oil rig belonging to Chevron) from South Korea to the US Gulf of Mexico.
The Vanguard was even selected to try to lift the Costa Concordia, the capsized cruise ship off the coast of Italy, but in the end, the deal didn't go through.