The unsinkable ships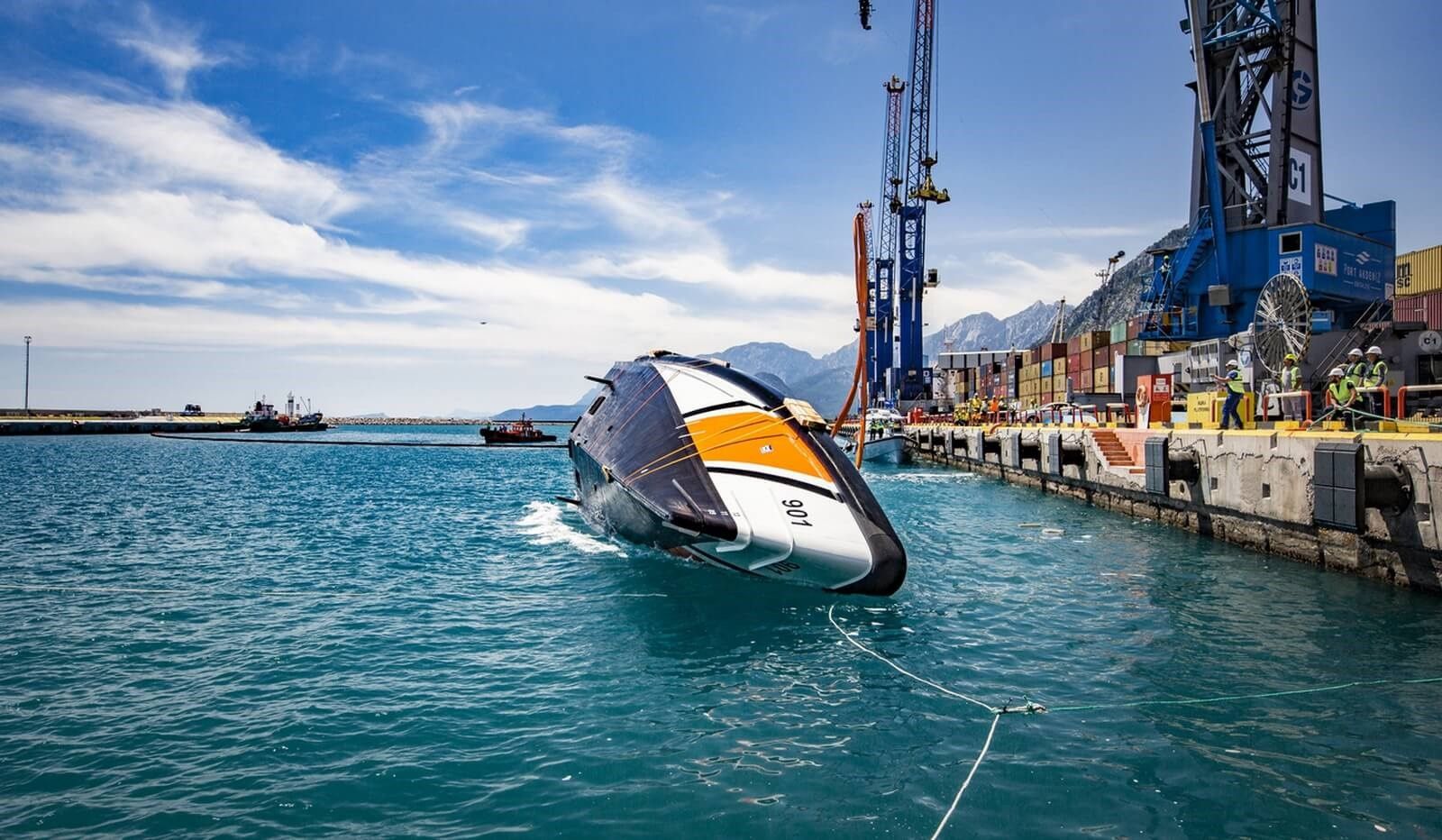 The capsize test is a mandatory trial for lifeboats and search and rescue ships. The roll-over is also a very spectacular maneuver.
Lifeboat technology has come a long way. With modern engineering and high-buoyancy materials it's possible to make life-saving ships that won't go down even if the waves roll the boat.
Here are a few modern vessels that refuse to capsize:
RNLI Shannon-class
The Royal National Lifeboat Institution Shannon class lifeboat passes the capsize test with flying colors.
Safehaven Interceptor 48
The Safehaven Marine built Interceptor 48 was put to the test with her crew inside.
RNLI Tamar-class
Another Royal National Lifeboat righting itself.
Damen SAR 1906 for Turkish Coast Guard
The Dutch yard Damen has taken the test to another level. It rolled-over the Search and Rescue Vessel 1906 with the engines running. The tests were performed in Antalya, Turkey in cooperation with the Turkish Coast Guard in addition to engine manufacturer MTU.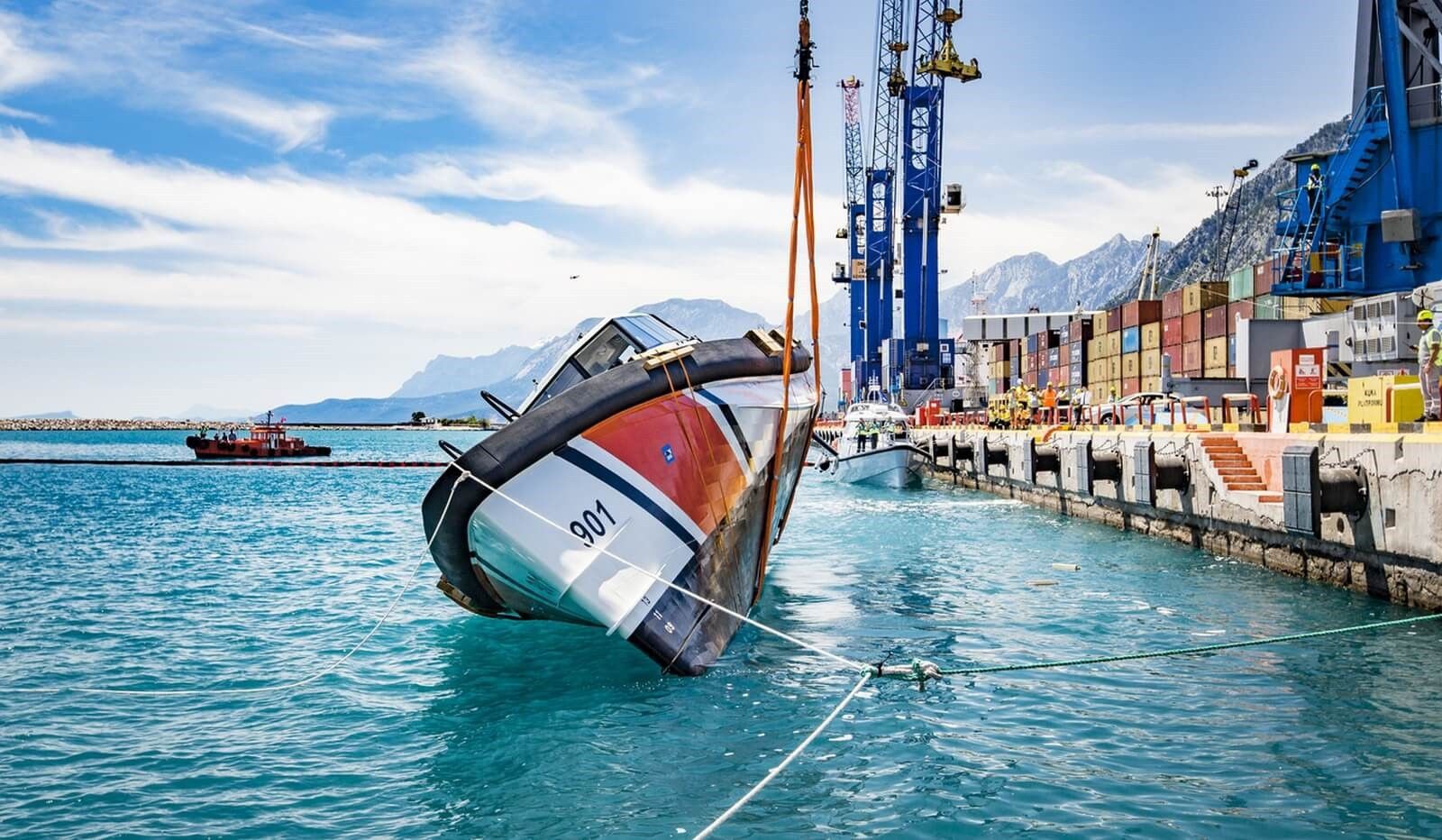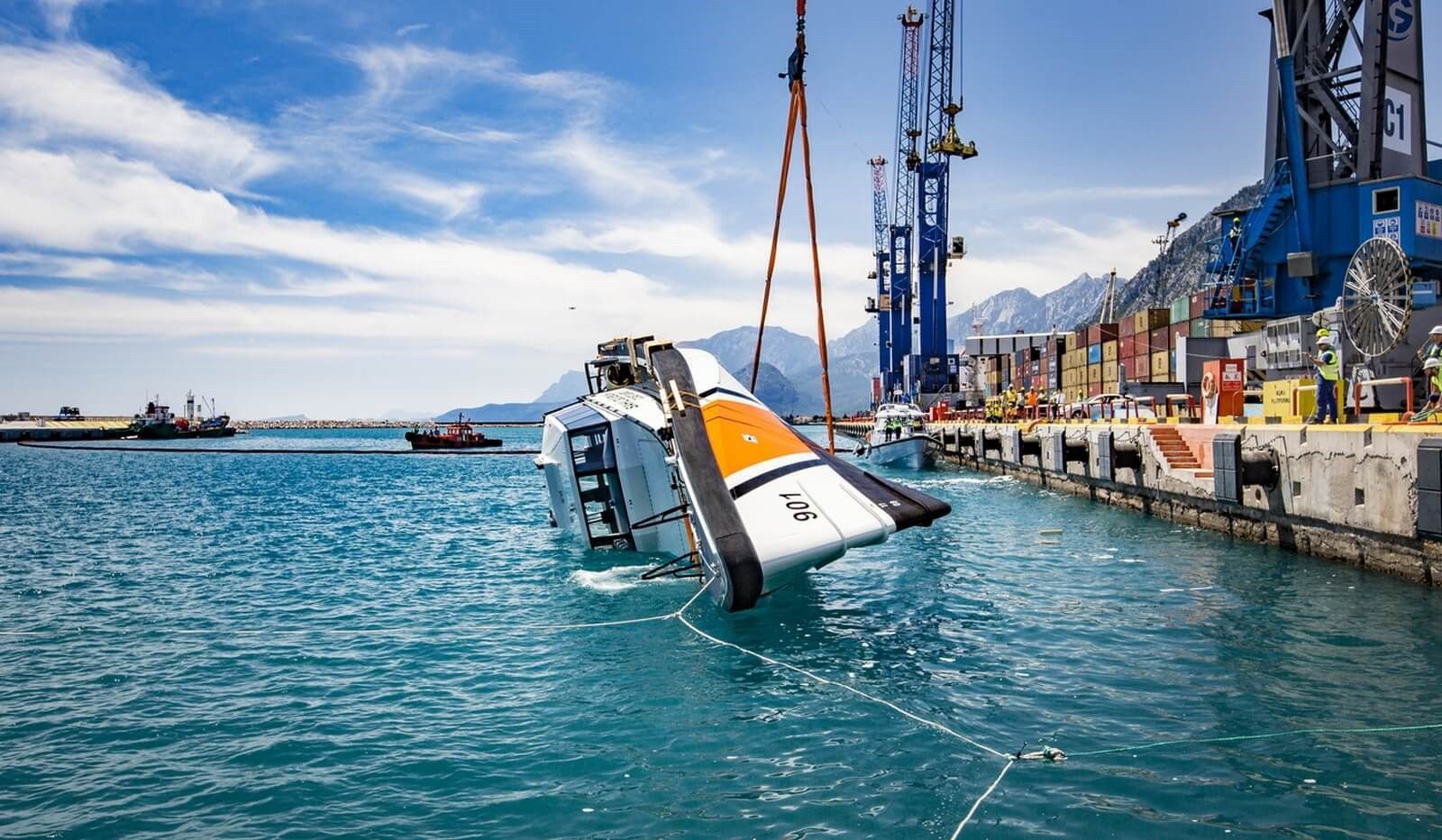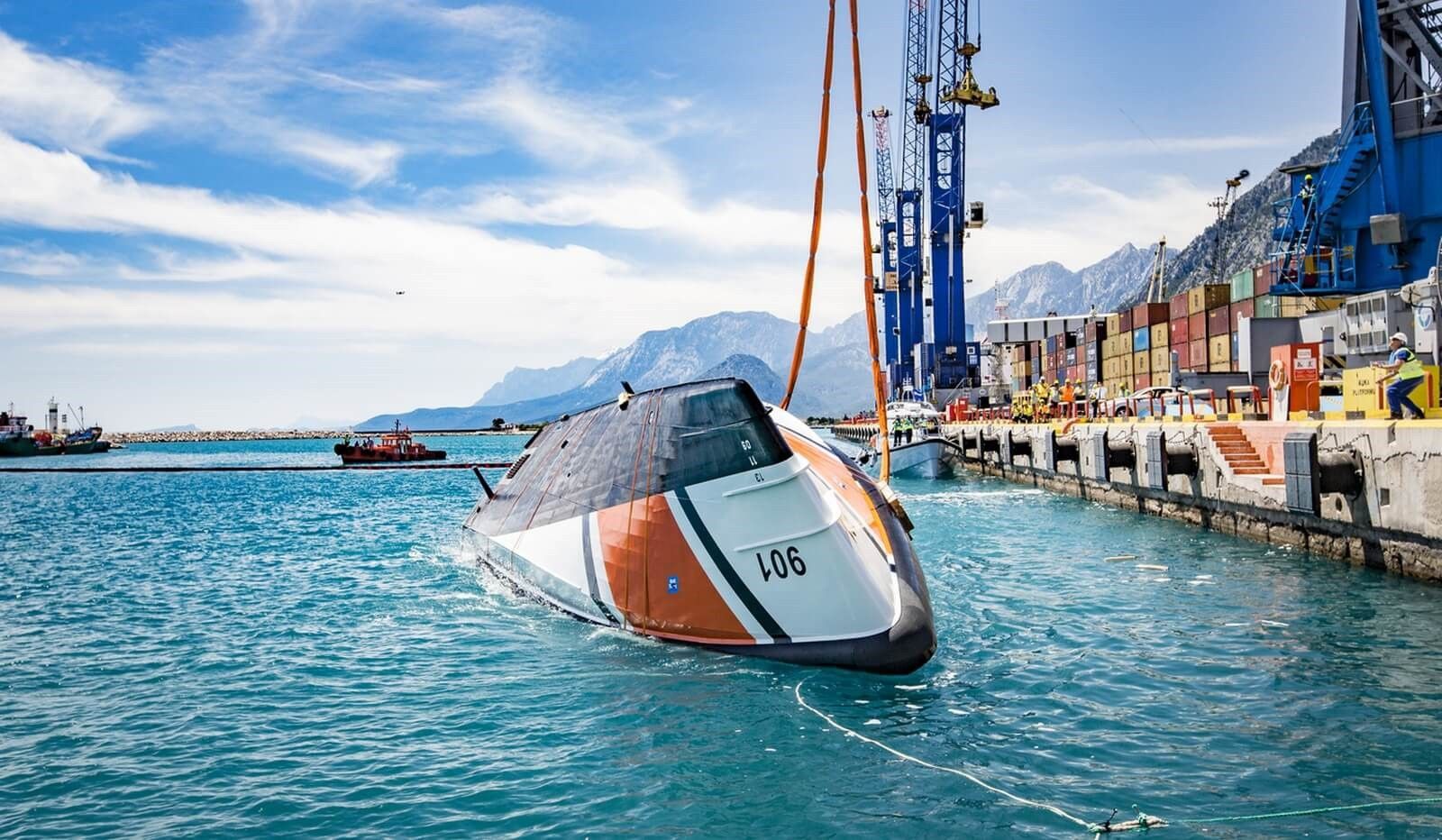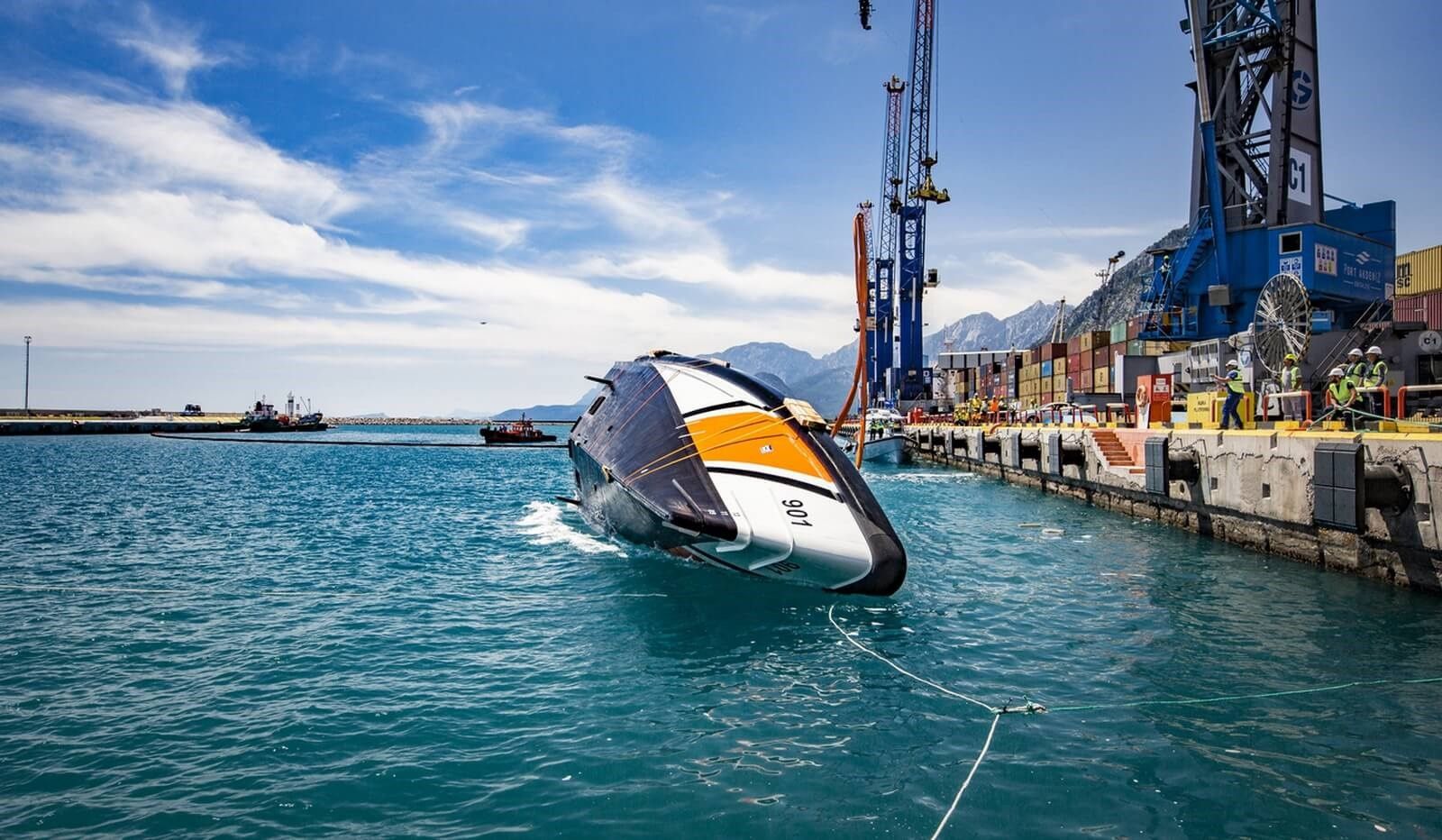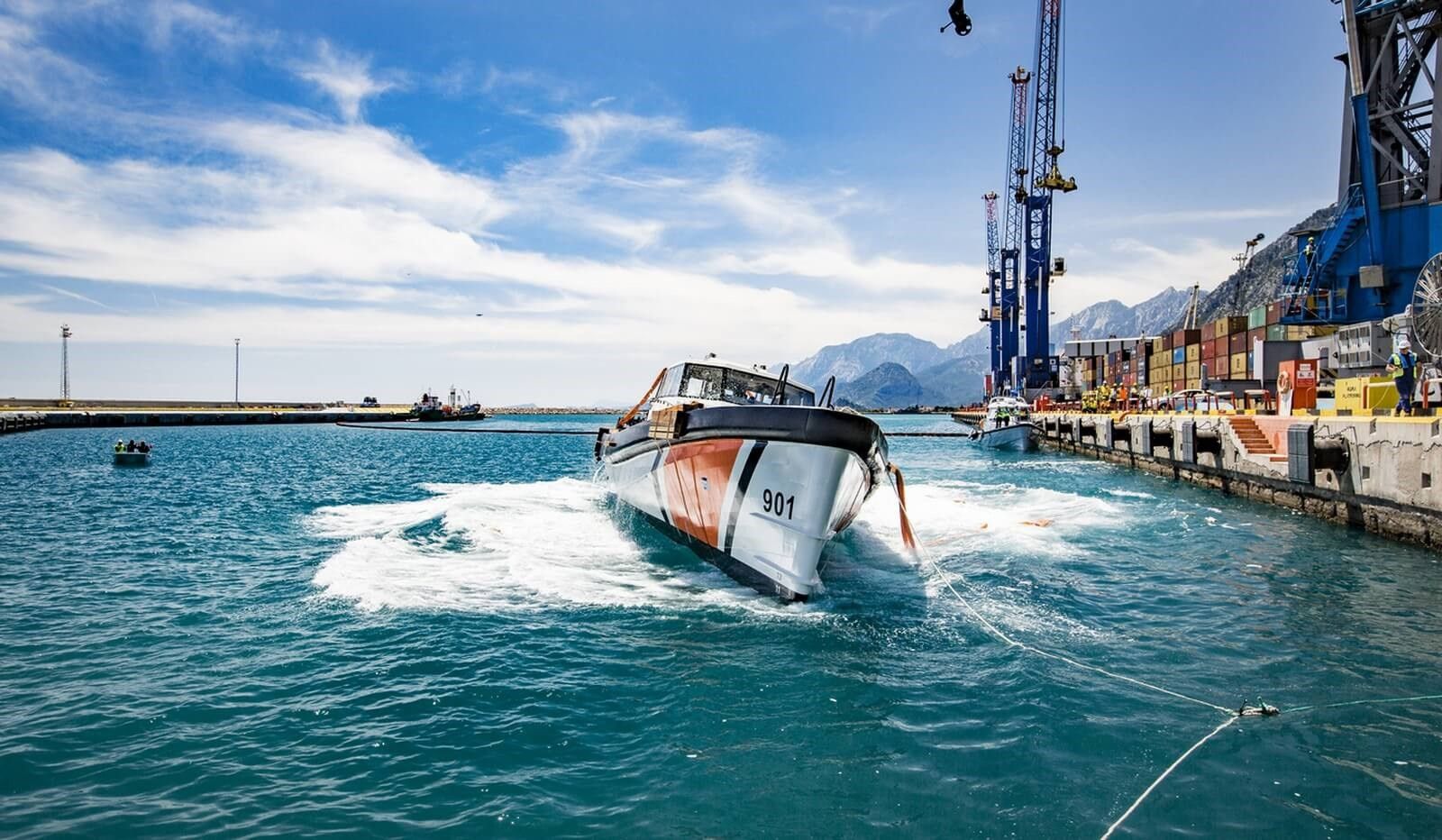 Damen KNRM NH 1816
Rescue boat NH 1816 built by Damen for Royal Netherlands Sea Rescue Institution during the capsize test.