Royal Caribbean's newest ship is also the largest cruise ship in the world. Meet Harmony of the Seas, a 362m long behemoth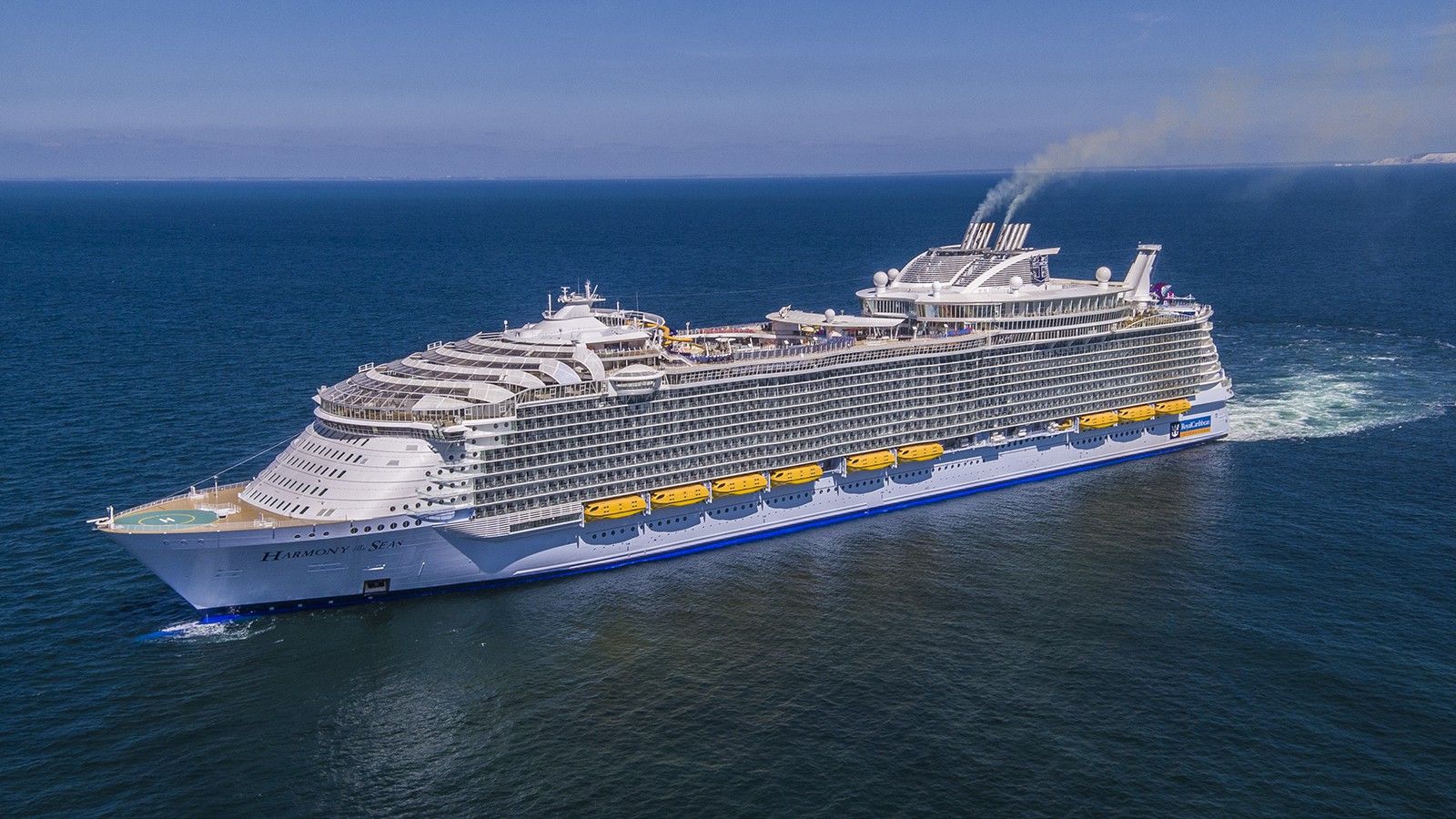 Cruising around the world on board a huge ship is a booming business. The ships have become bigger and bigger, true floating cities with all the luxuries aboard. Larger staterooms, shops, cinema, water slides, restaurants. Everything to keep the guest traveler happy.
The latest and biggest cruise ship that roams the seas is named Harmony of the Seas. She is the latest ship that joined the large fleet of cruise ships owned by Royal Caribbean. In fact is the 25th ship in the Royal Caribbean fleet.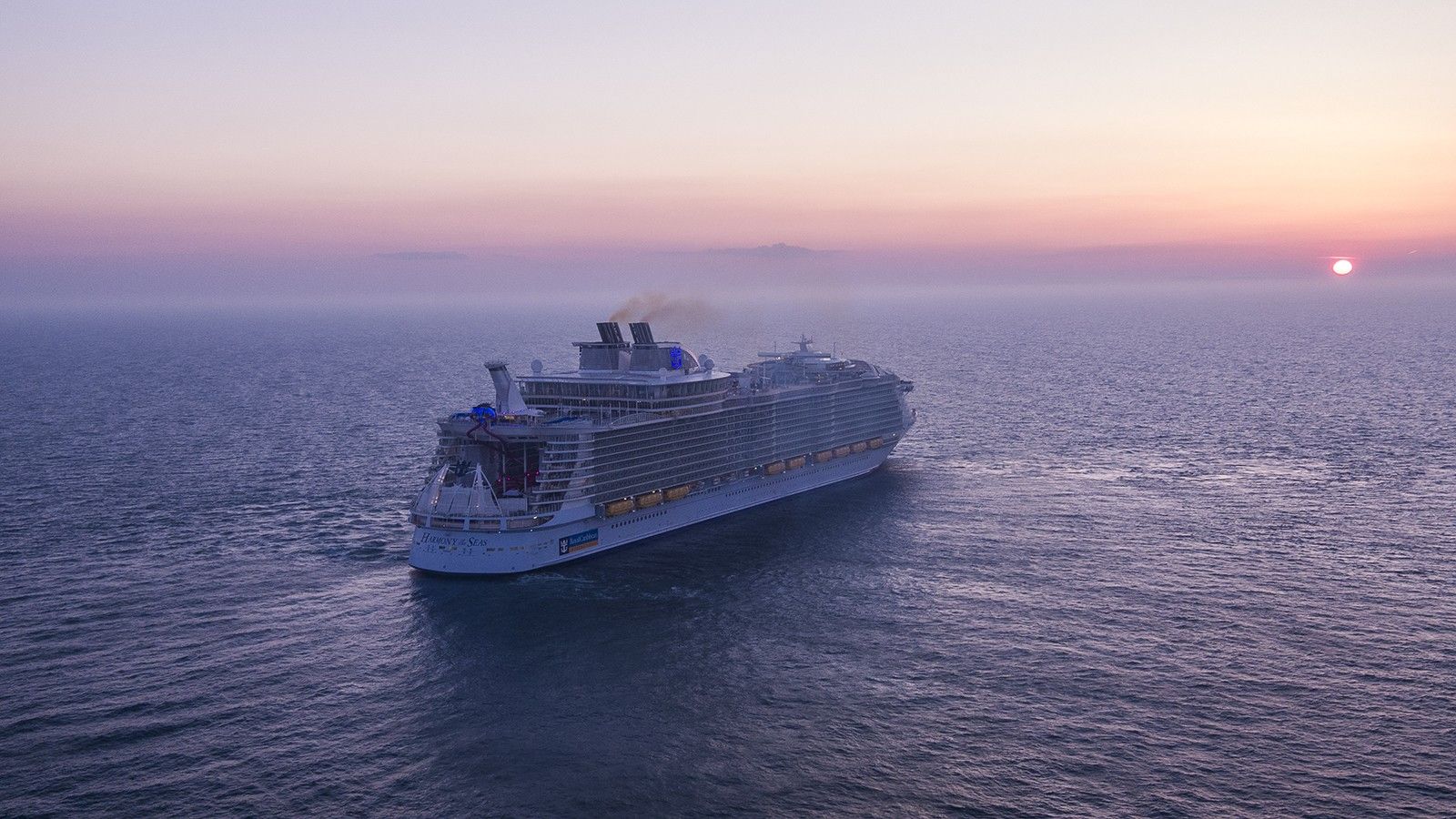 It is HUGE! Weighing in at 226,963 gross registered tons, this behemoth can welcome aboard 5,479 guests in double occupancy, but she will fit 6,780 guests in total. It also needs a very large crew: 2,100 members.
16 decks from the total of 18 are reserved for the guests. For accessing their staterooms, the guests can use one of the 24 elevators found on board. It has 20 restaurants and 23 swimming pools. The construction of this ship took two and a half years.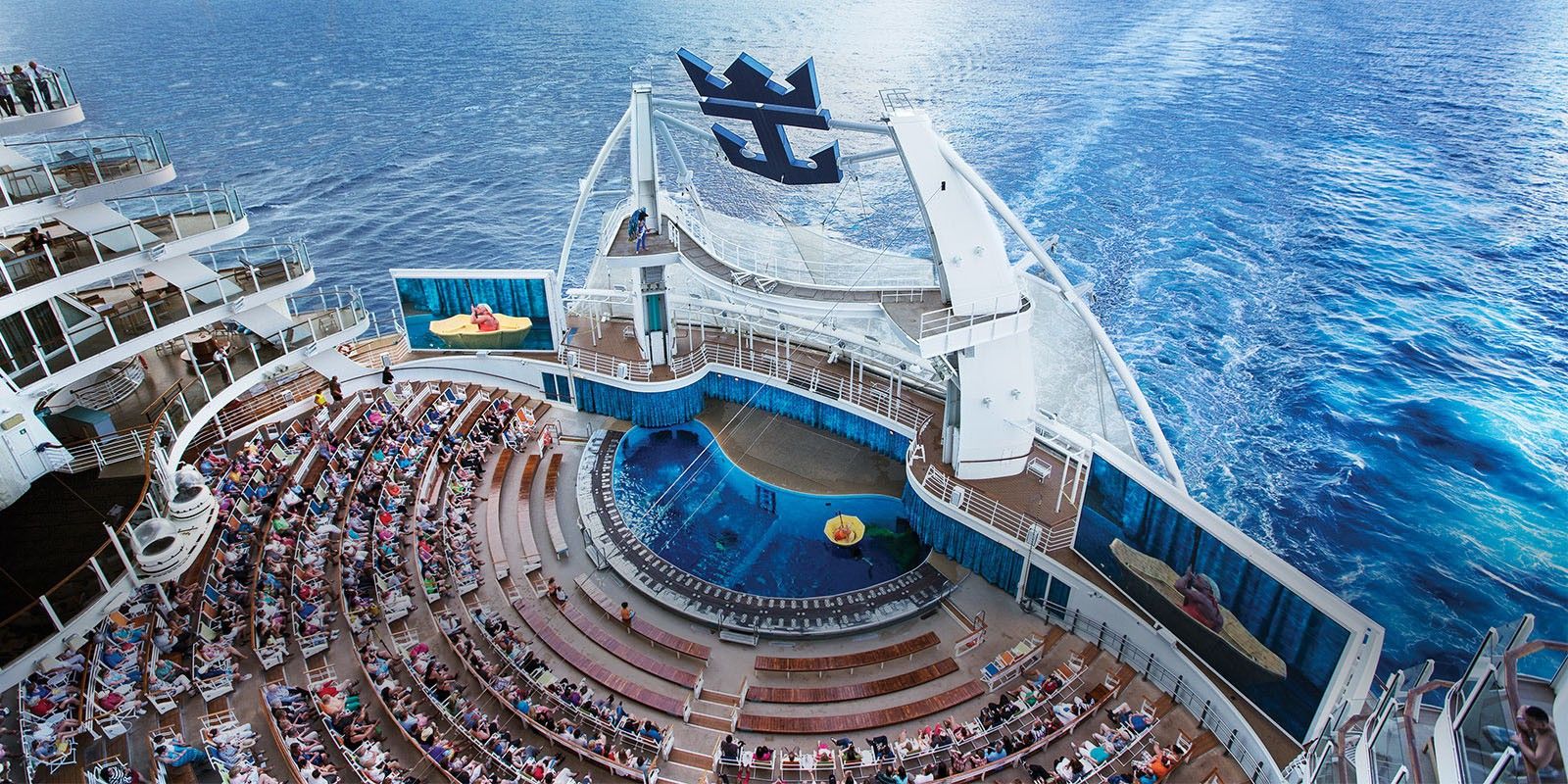 For entertaining and fun aboard, Harmony of the Seas has a lot of bells and whistles. One of the attractions is The Ultimate Abyss: the tallest slide found at sea. It's a 100-foot, 10-deck drop from the Pool and Sports area on Deck 16 down to the Boardwalk on Deck 6. Harmony has also a trio of water slides called Perfect Storm.
Another popular attraction is the Bionic Bar, a bar where the bartenders have been replaced by two robots capable to mix 1,000 drinks a day.
Harmony of the Seas had her maiden voyage this year in the month of May.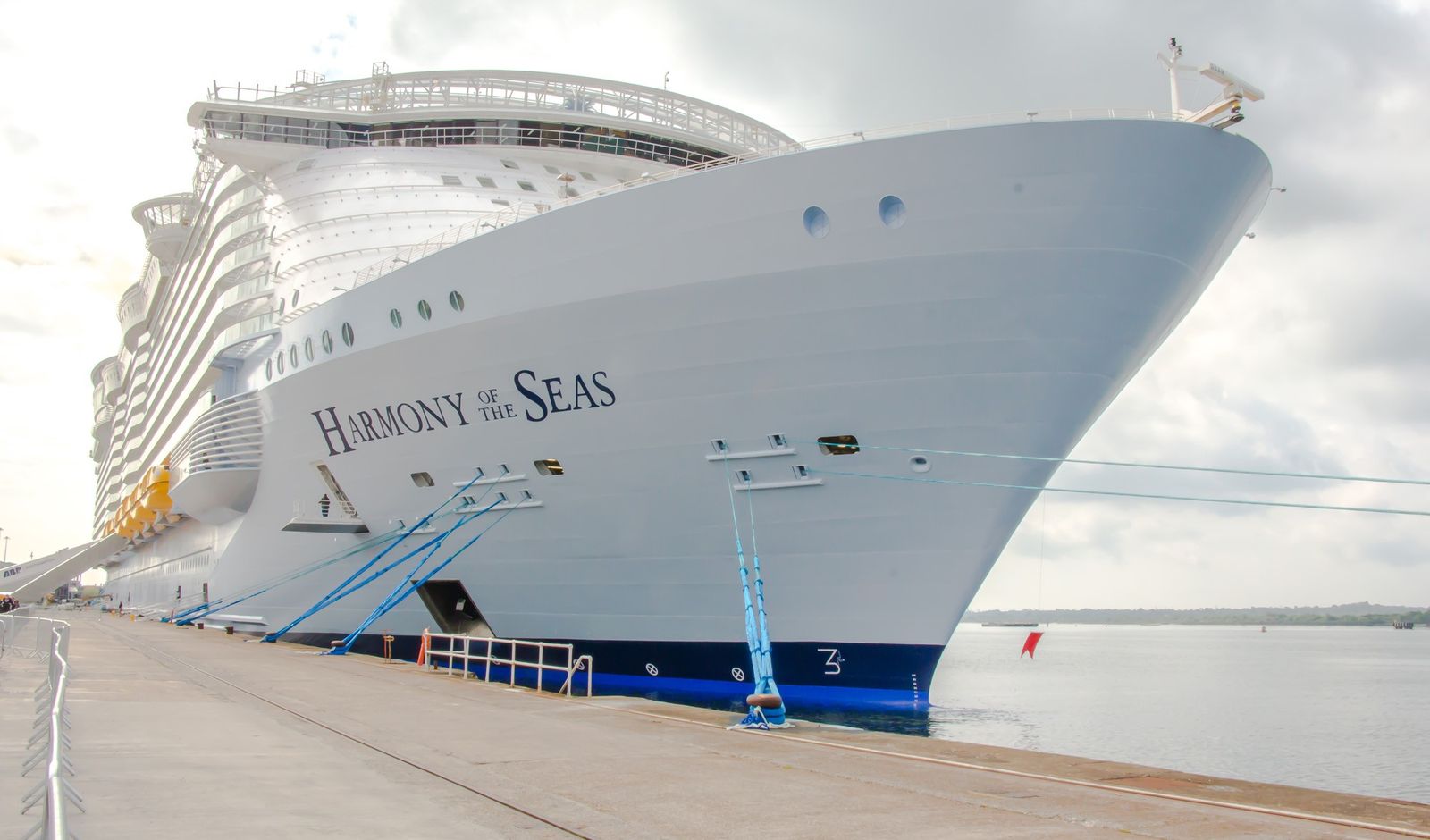 A big ship like this needs a lot of power to get underway. In the belly of the ship, there is a pair of Wärtsilä 16-cylinder diesel engines capable of 18,860 kW each and another four Wärtsilä 12-cylinder diesel delivering 13,860 kW each. For propulsion, the ship uses three ABB Azipod electric azimuth thrusters and four bow thrusters. Sailing speed is 23 knots.