46,000 hp!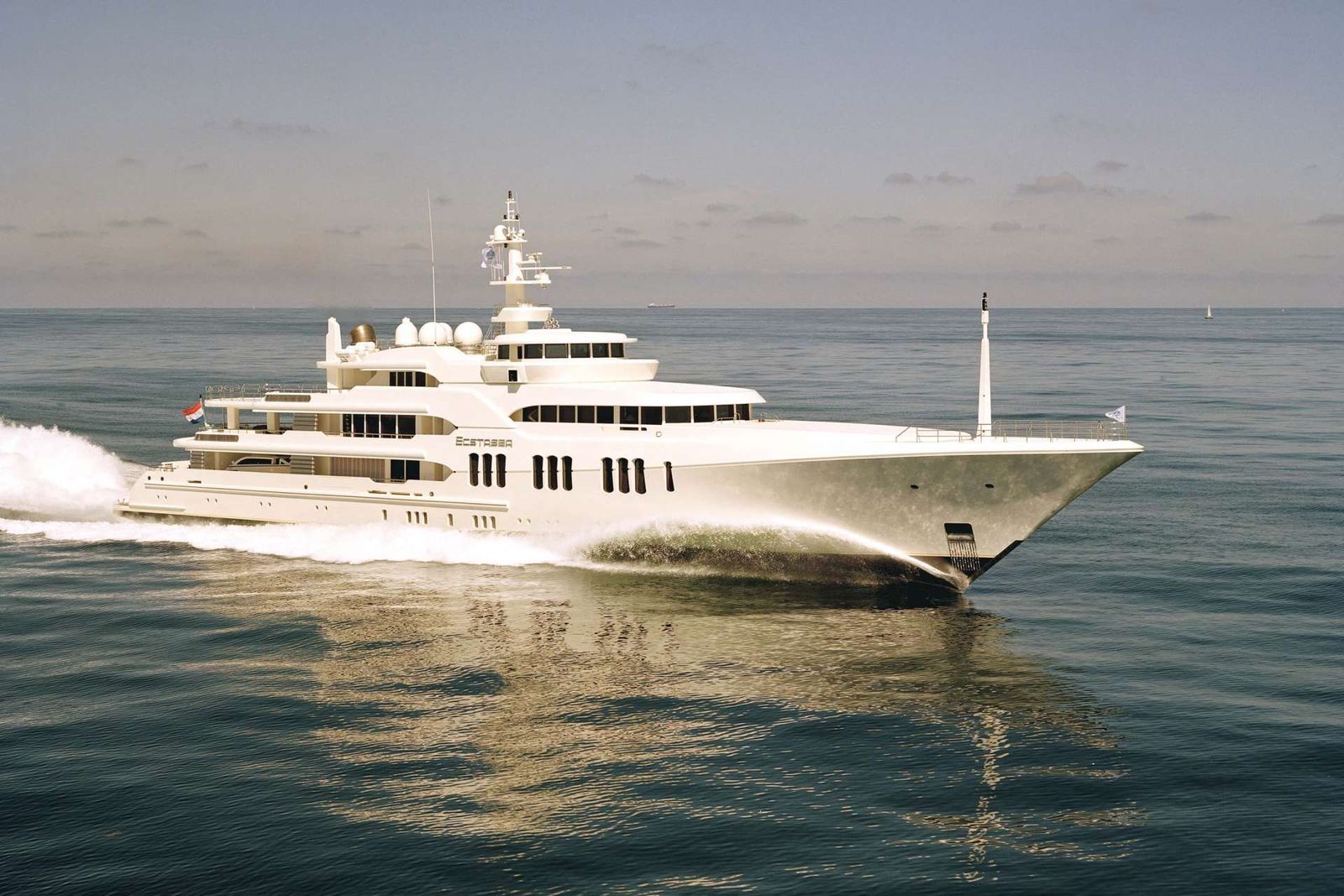 Built by Dutch yard Feadship, M/Y Ecstasea is one of the fastest superyachts in the world.
She is unconventional and remarkable. Her initial owner wanted a fast yacht. Very fast. And Feadship delivered. Ecstasea can reach a top speed of 30 knots, and cruises at 25 knots.
To reach this speeds she needed a high bow and an impressive power plant.
Power is provided by no less than four diesel engines MTU 16V4000 M70, each delivering 3,111 hp. Also, for extra power, the captain can rely on a gas turbine that can deliver more that 30.000 hp. Total power is 46,843 hp.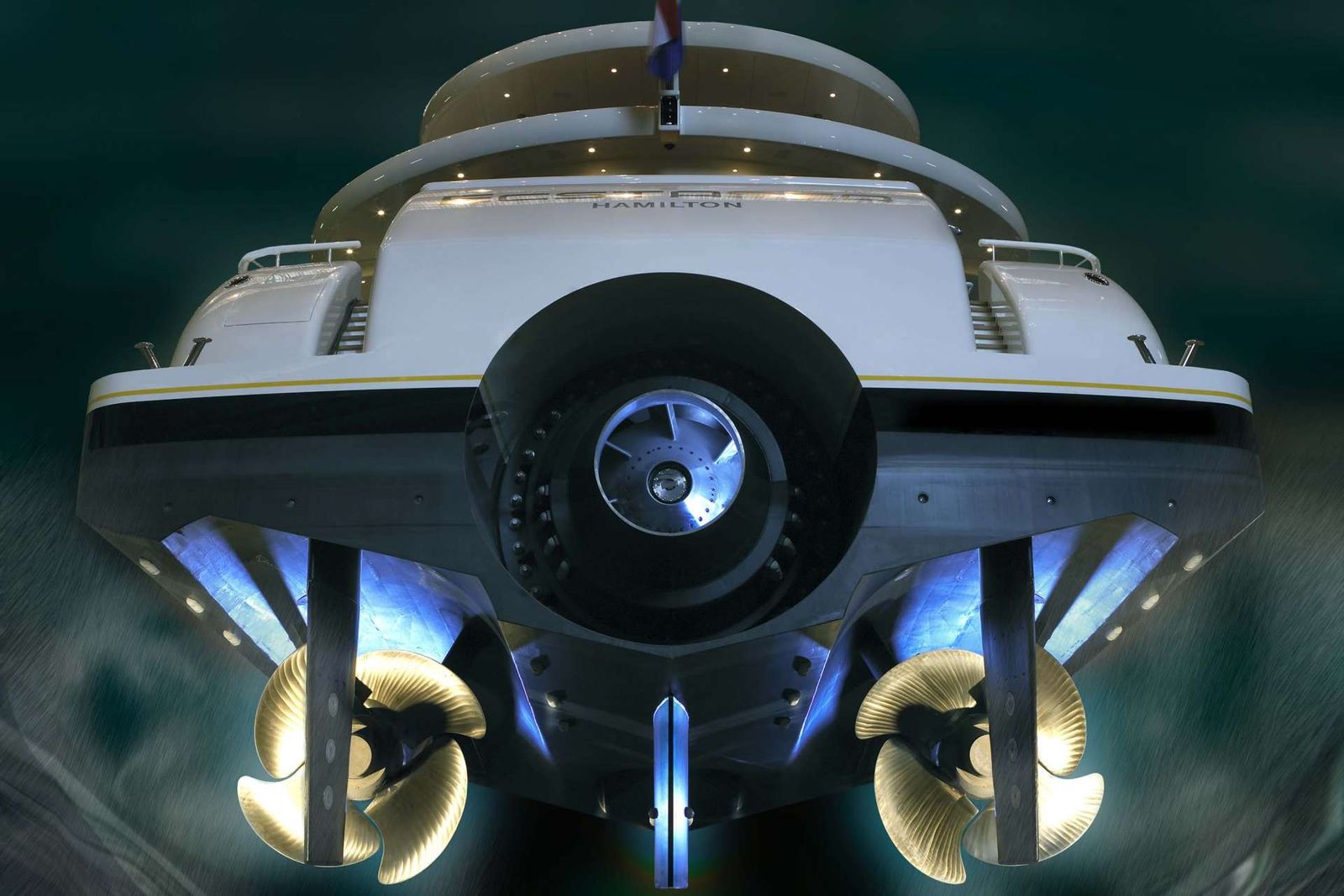 M/Y Ecstasea was built for the Russian billionaire Roman Abramovich and sold to another owner in 2009 for an undisclosed sum.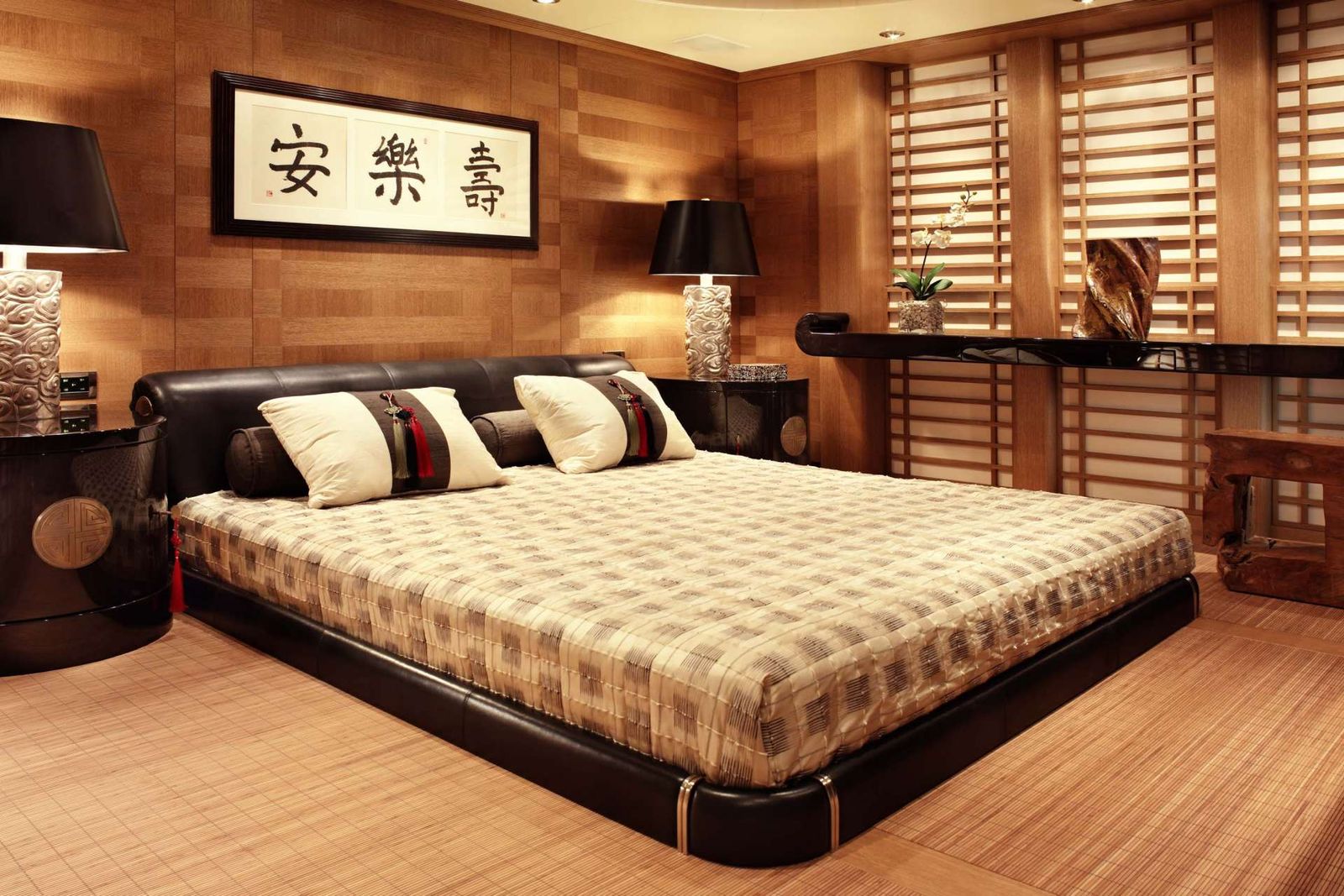 The launch of the remarkable motoryacht Ecstasea represented a number of milestones in the evolution of the superyacht industry. This space has been optimized to incorporate an extensive selection of cutting edge facilities. Ecstasea's exterior is distinguished by a powerful and modern signature, with a high bow for cutting through the waves. The challenge of matching the hull form required for 30-plus knots with a sleek look appropriate for a yacht of this speed has been successfully met.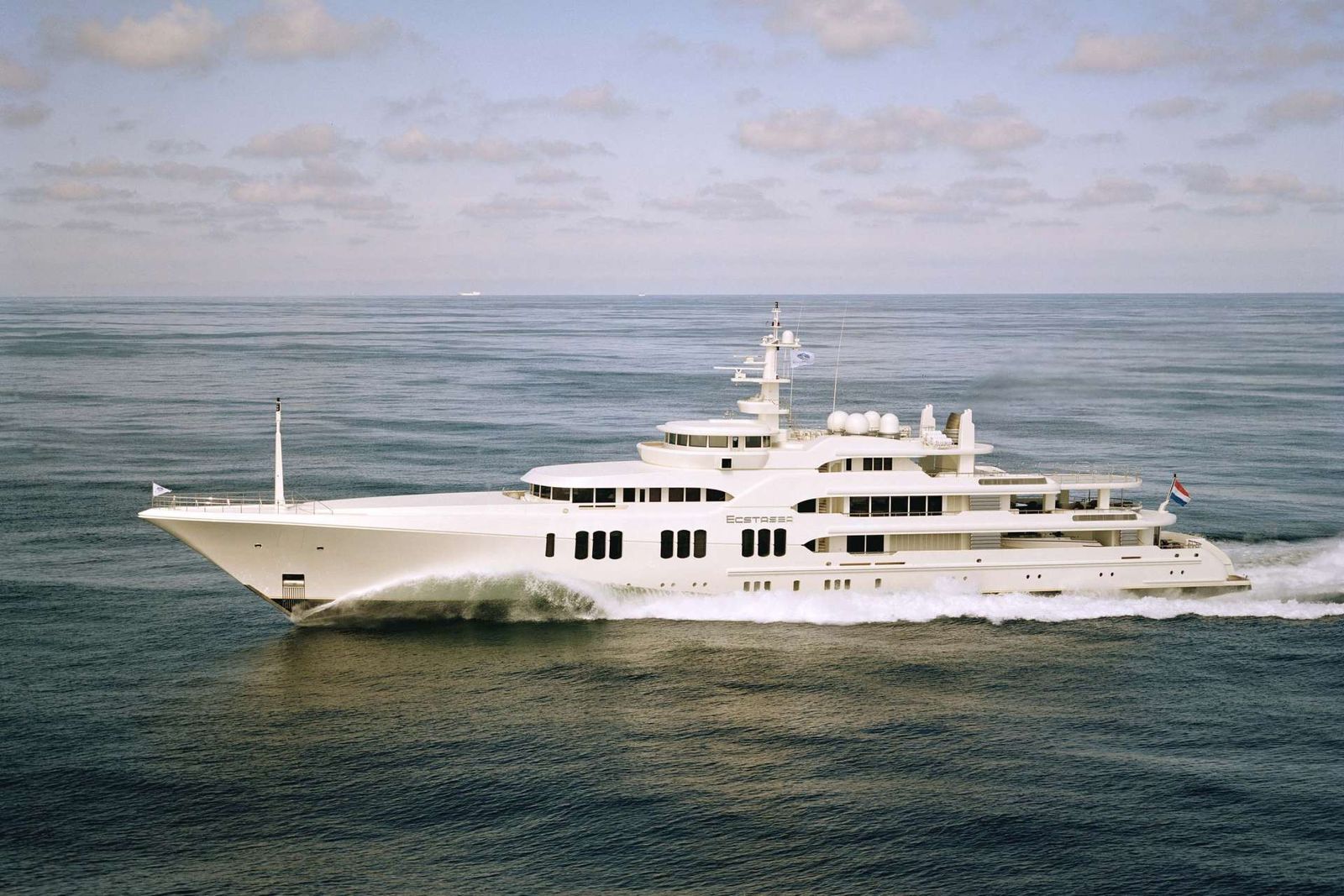 The helicopter hangar in the bow is completely hidden, without a hint of the horizontal sliding hatches either technically or in terms of style. With a seam in the centerline of the boat, the hatch slides open in two halves to port and starboard.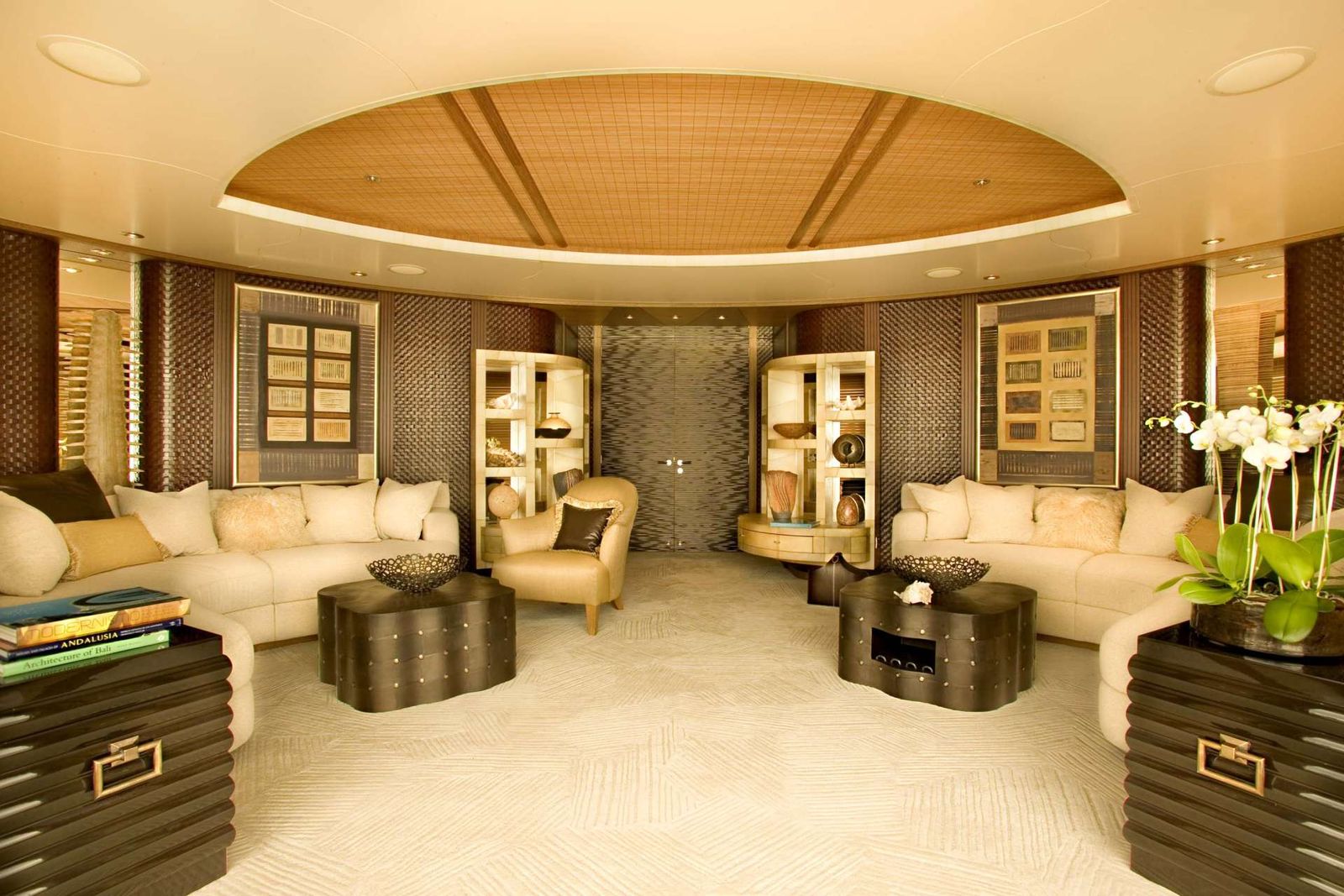 The 86m superyacht can accommodate 14 guests in seven double cabins. Interior design is by Terence Disdale while the exterior design is by De Voogt.