Looks Aren't Everything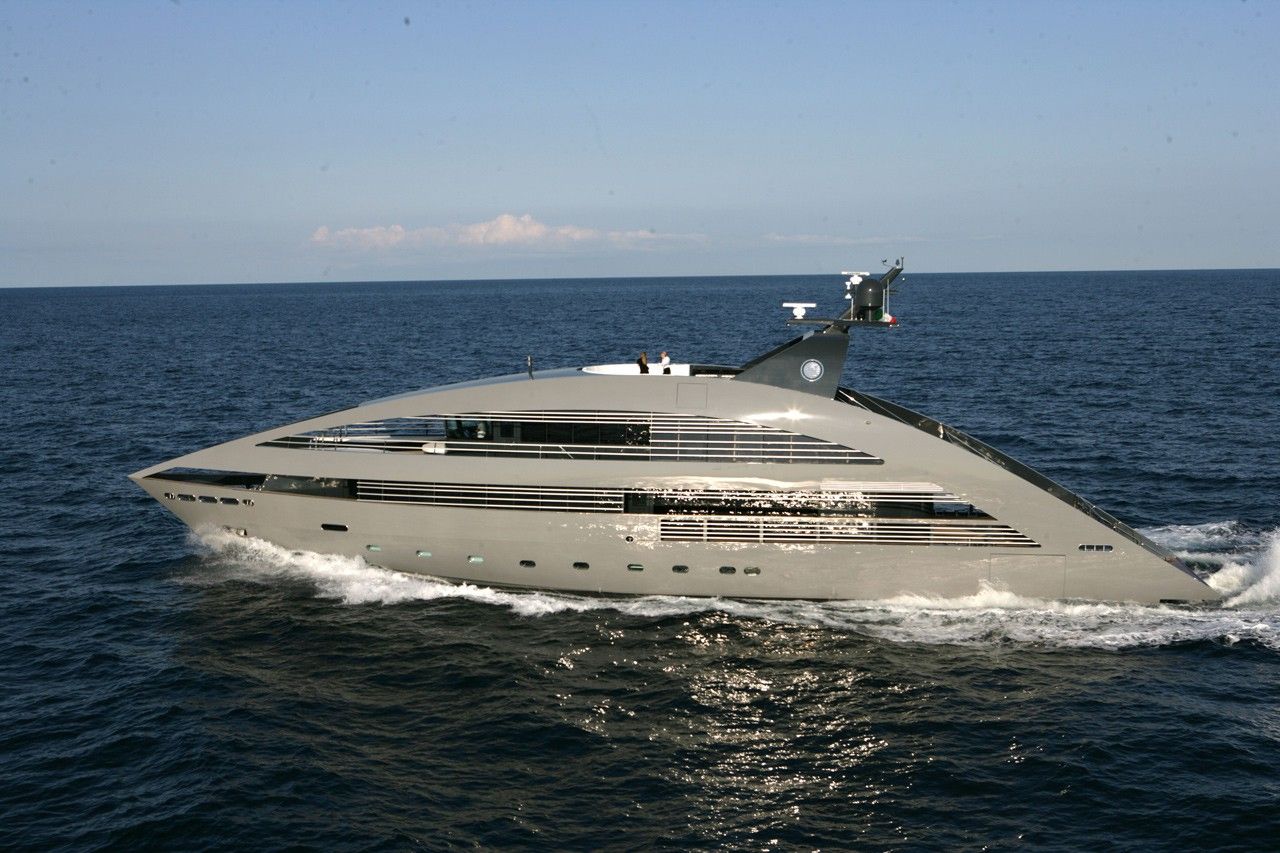 Is this the weirdest yacht that roams the seas? In fact, there are three of them, named Ocean Pearl, Ocean Sapphire and Ocean Emerald.
This small fleet was built in 2009 by Rodriquez Yacht, a brand owned by Intermarine, an Italian shipyard, that usually builds commercial and military vessels.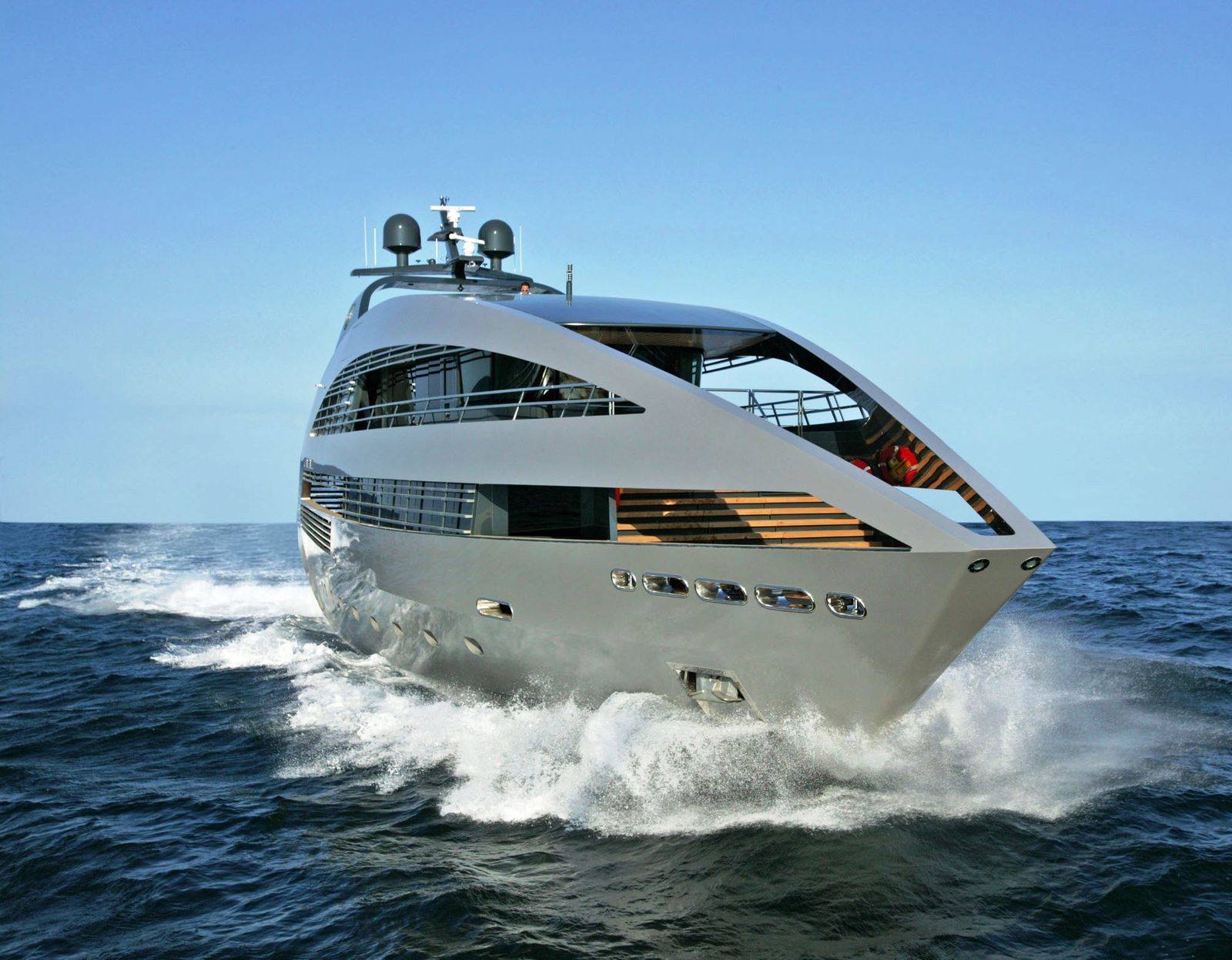 The 41 m long yacht was built to a design imagined by British architect Norman Foster & Partners. The emphasis was on space and natural light. The architects maximised the amount of natural light by using floor-to-ceiling windows. The exterior shape was quite weird in design, and even today is an eye-catcher, but not in a good way.
The yacht can accommodate 12 guests in five suites. The master-suite is a full-beam with two private terraces.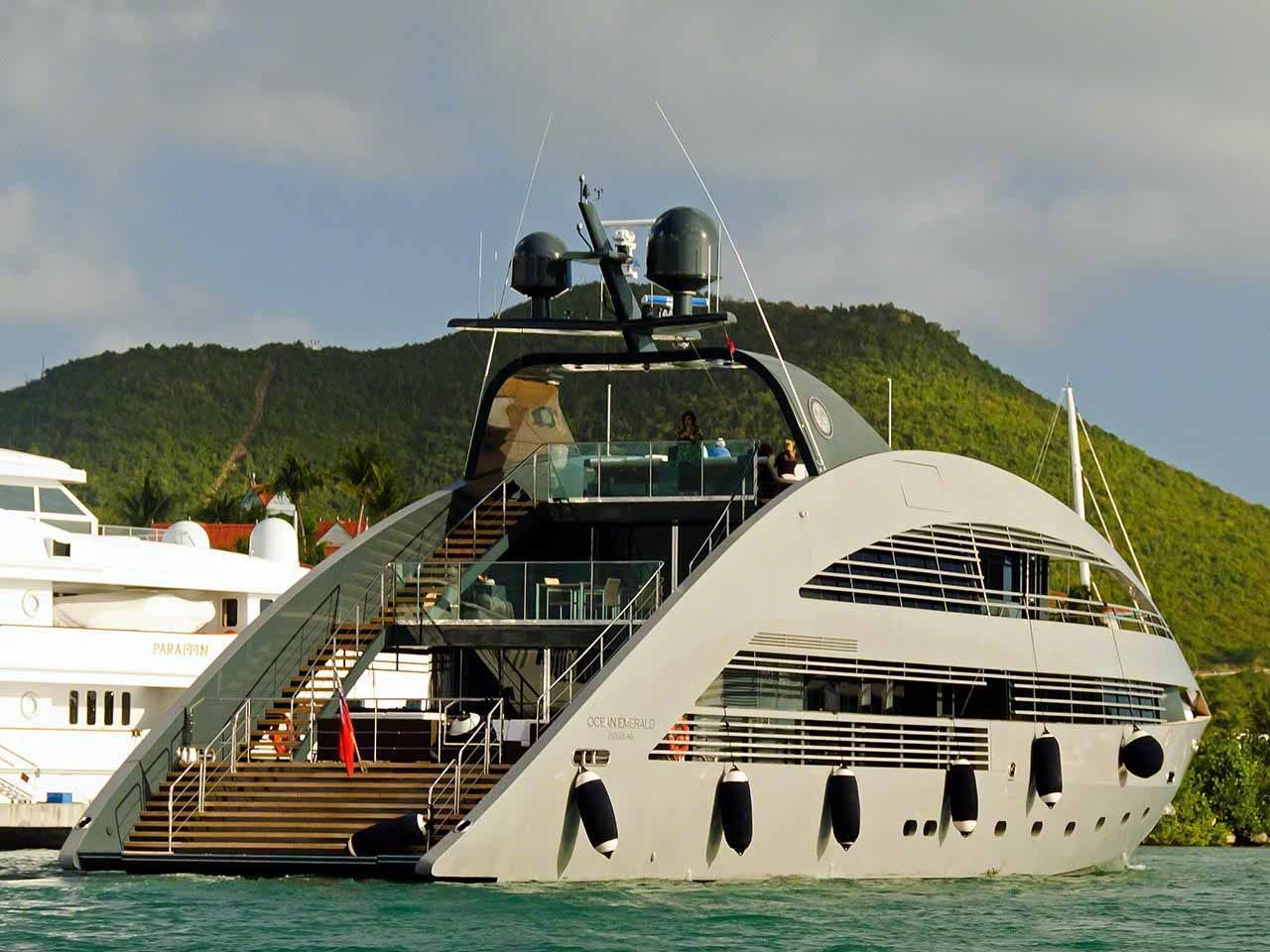 For pushing the boat, the Italian yard chose twin CAT diesel engines each delivering 1,400 hp. When cruising at 12 knots, she has a maximum range of 2,400 nautical miles.
One of the three sister yachts, Ocean Emerald was sold in 2014 for $6.7 m.
More recently, Ocean Sapphire changed owners in 2015. Sapphire is the most recent build in the YachtPlus Signature Series, delivered in 2010. She was sold for 4.18 m euro.