Fun, fun, fun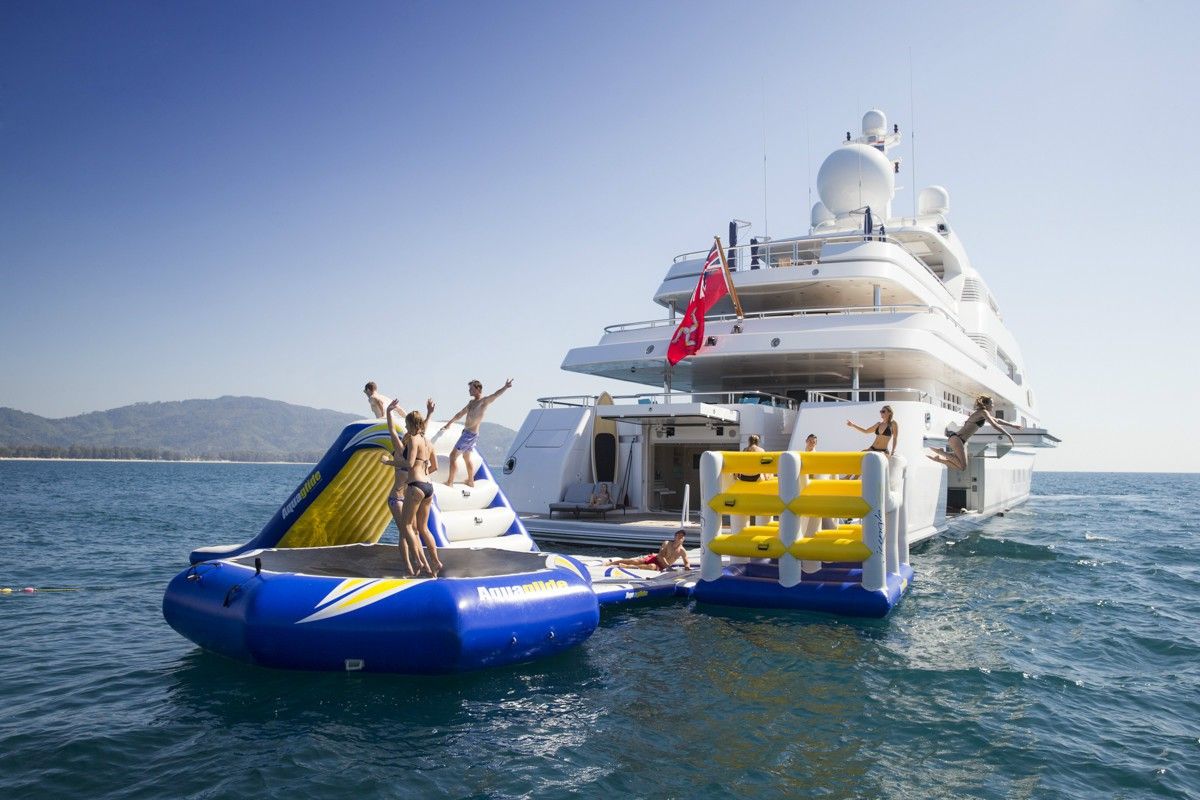 No superyacht is complete without a large collection of water toys. They add to the fun of the journey and the guests love them. From the inflatable slides to the Jet Ski and even maybe a submersible, the water toys cover every single angle of water fun.
So, what can we find in the belly of a superyacht?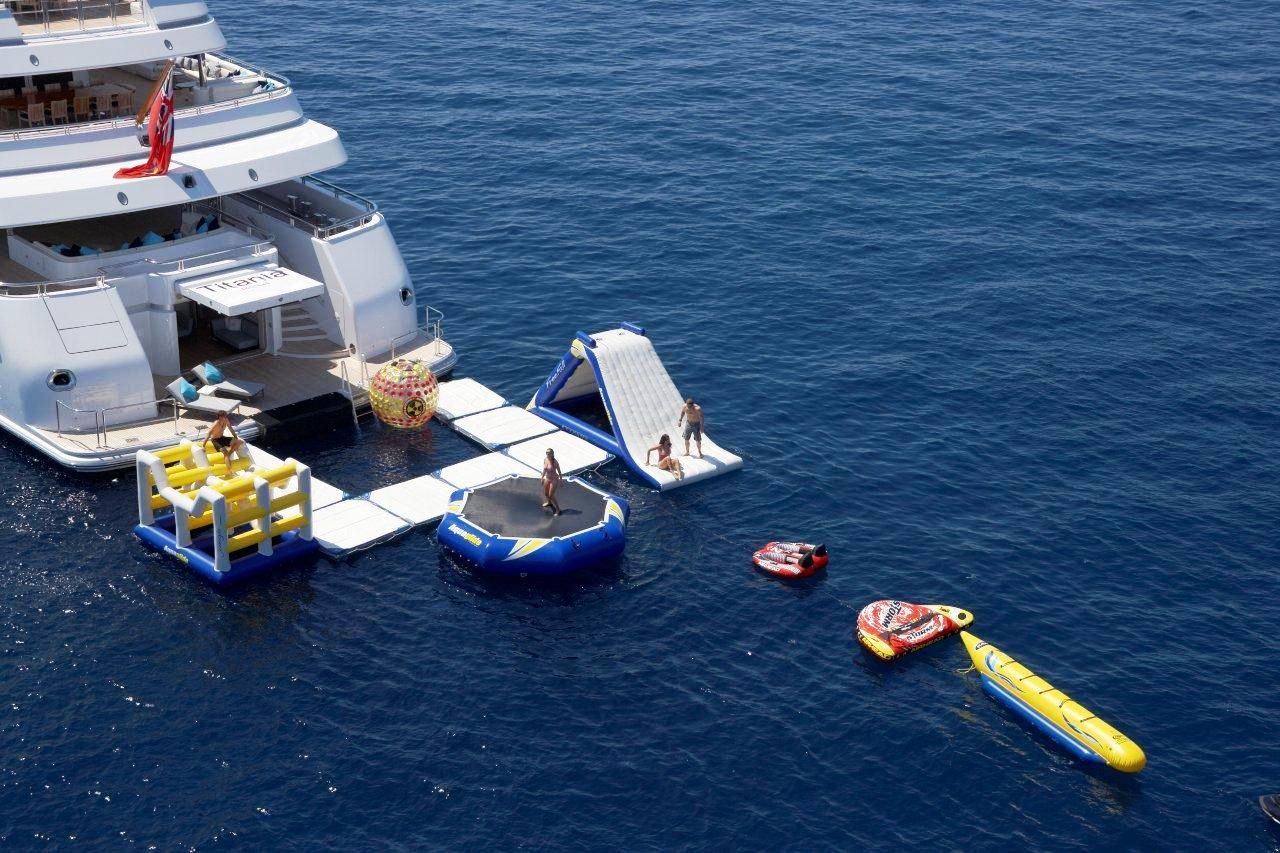 1. Inflatables toys
No yacht should set sail without some inflatable toys on board. They are crucial for some water fun.
Sea pool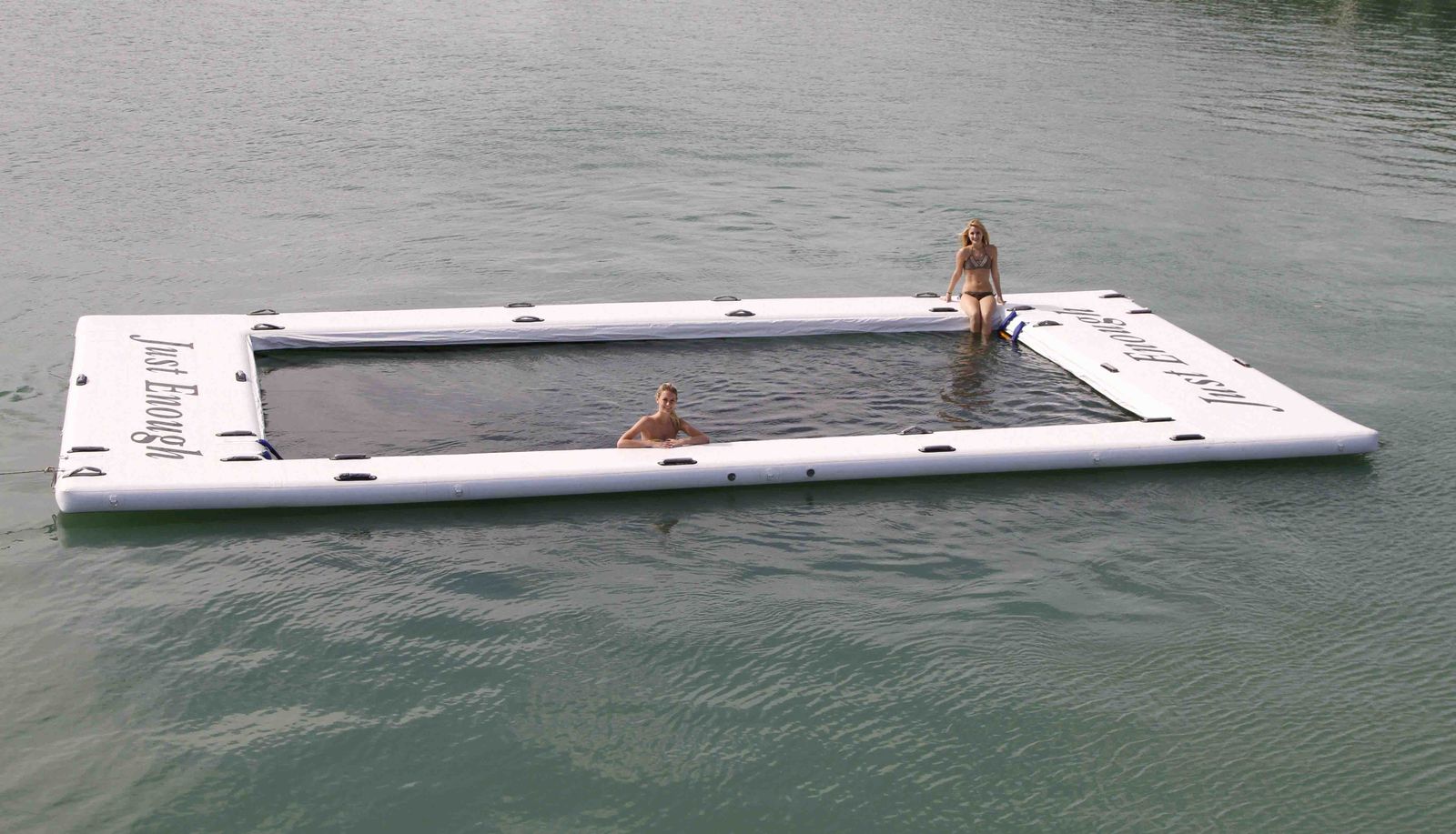 For safe swimming free of jellyfish, the sea pool can be deployed in the sea beside the yacht. It provides a safe swimming area by allowing sea water into the pool through a net, designed to stop any unwanted sea creatures.
Yacht slide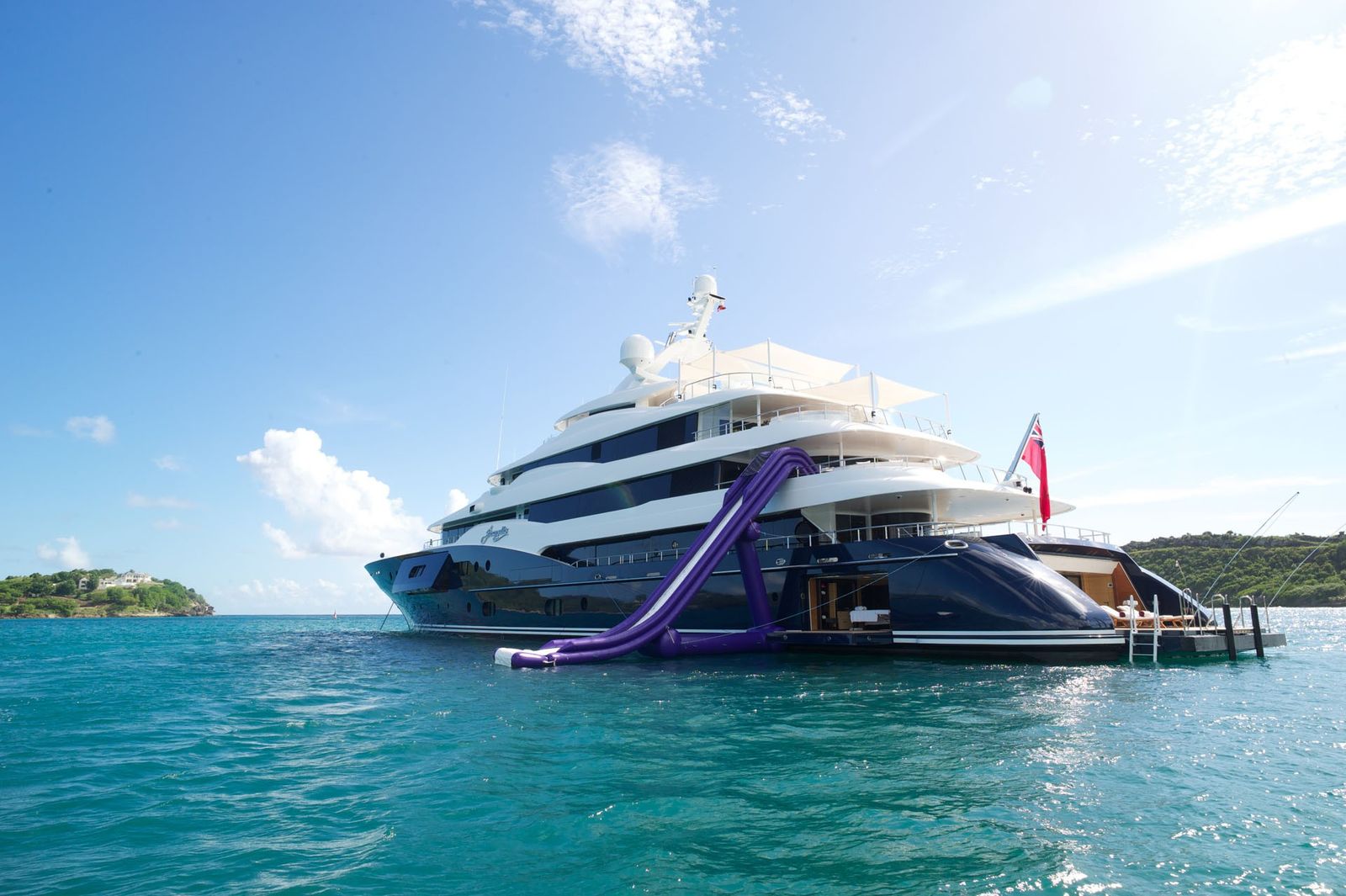 One of the most popular inflatable items is waterslide. Usually they are custom made to fit perfectly on the yacht.
Zorb
The Zorb is a little more unusual item. It's basically an inflatable orb, used to waking on water.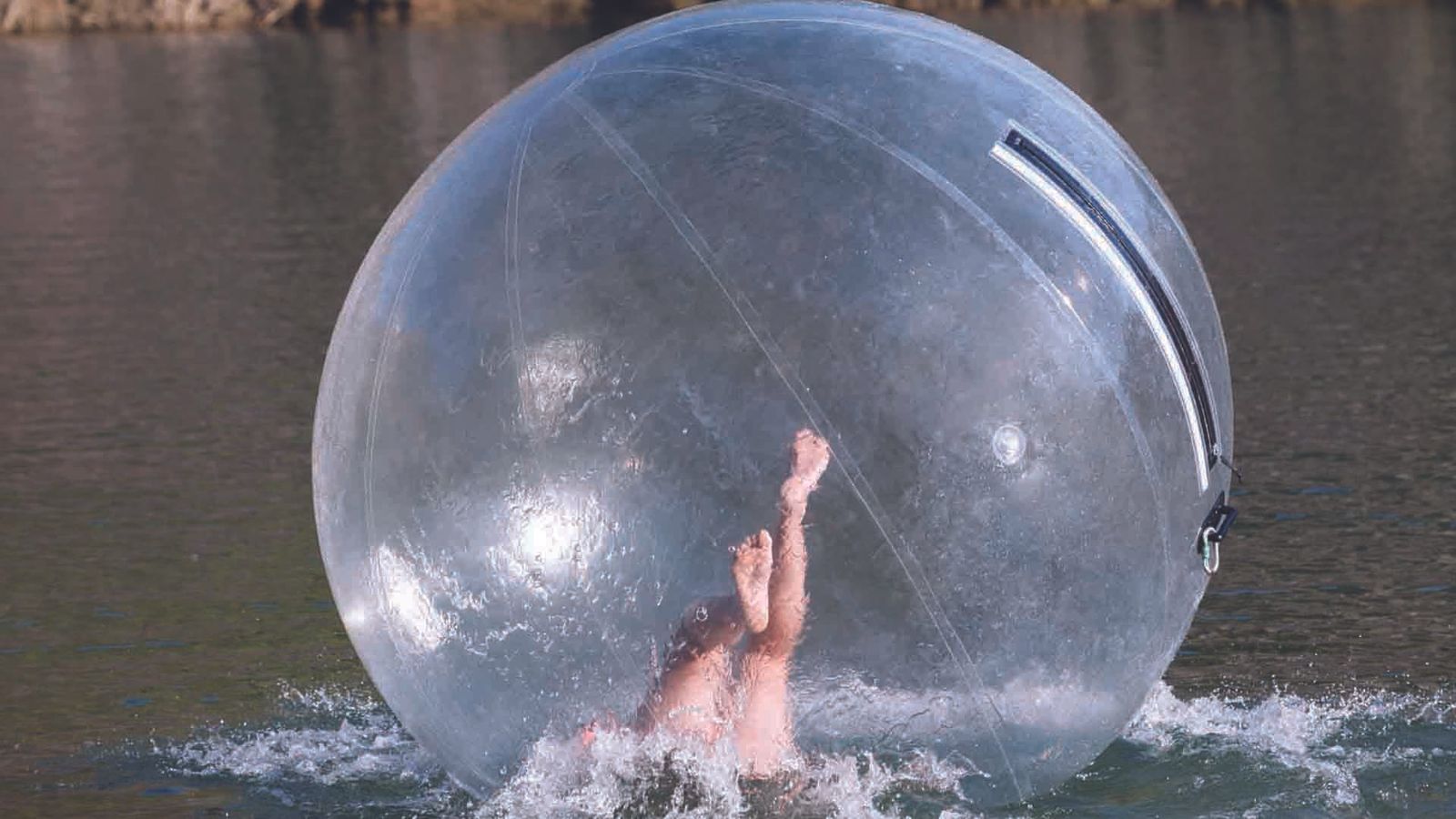 Yacht Blob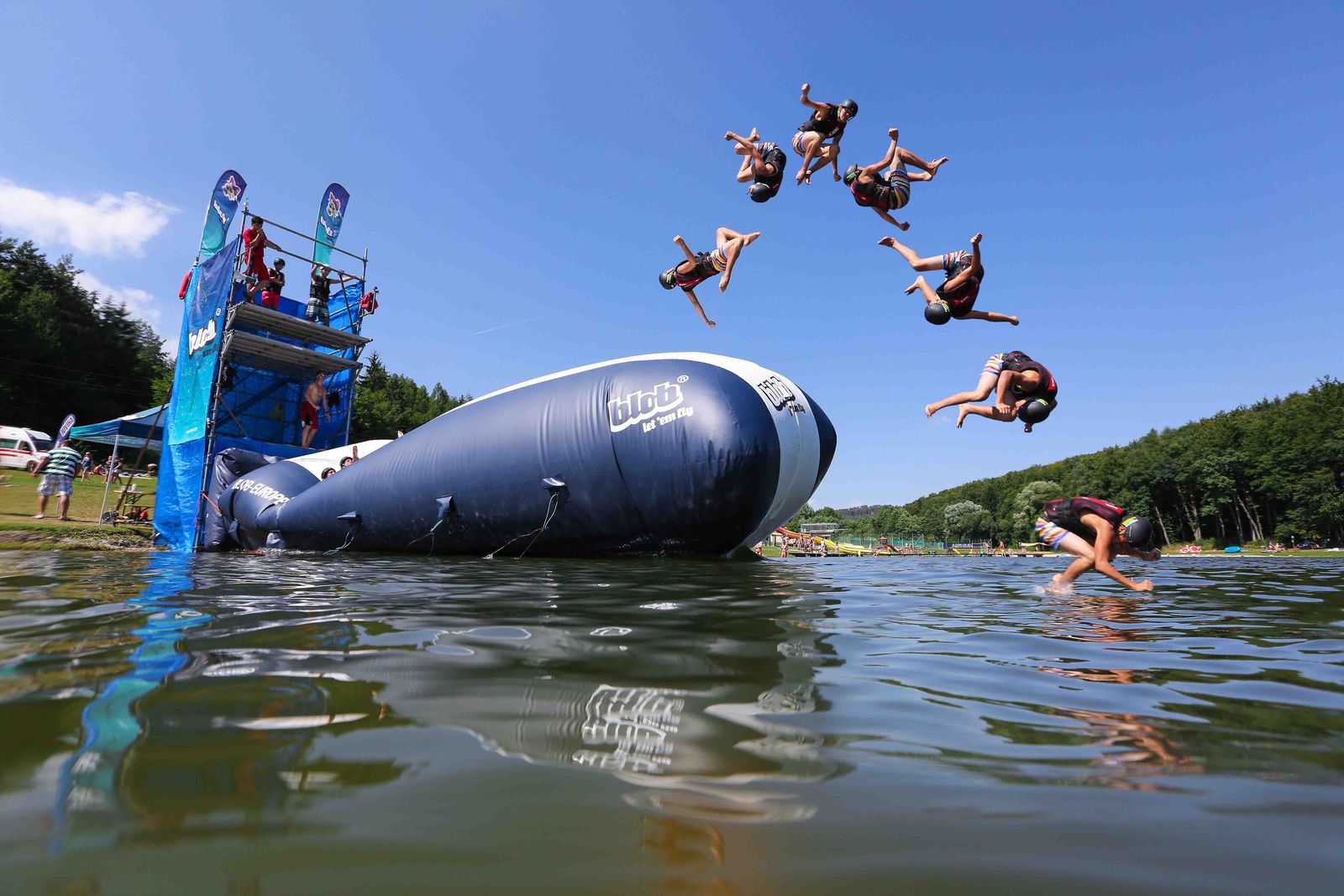 Another popular item, the Blob is a large rectangular tube filled with air. The guests jump onto a spot marked with an X and the force will propel anybody sitting at the other end up to 10m in the air.
2. Watersports
The watersports items are also very popular on any superyacht. So, it's almost certain to find a few boards of some kind stashed into the garage.
Kitesurfing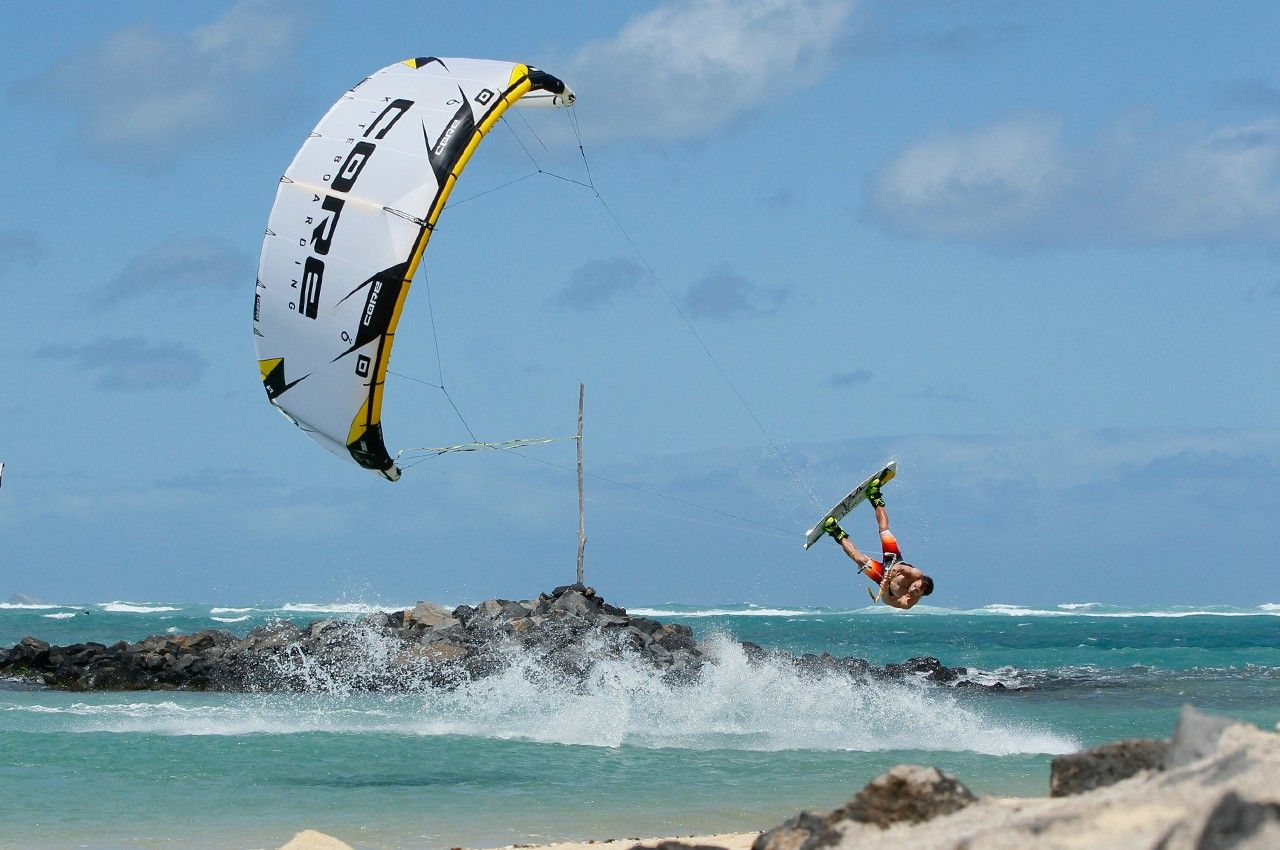 Kitesurfing and kiteboarding are the most popular wind-powered watersports. They combine aspects of wakeboarding, windsurfing, surfing, paragliding and gymnastics into one extreme sport.
Windsurfing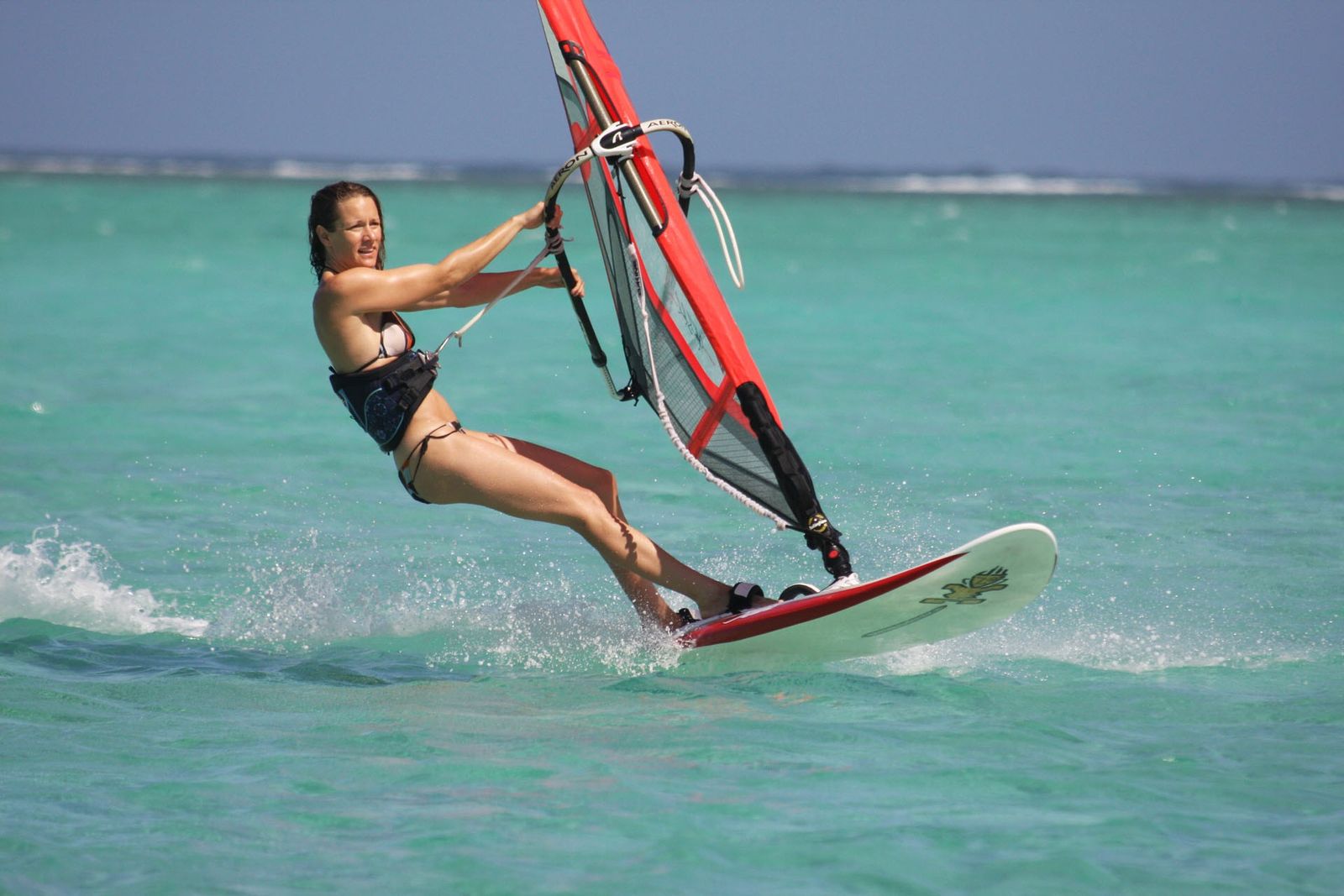 The classic use of a board and wind power. It provides great physical and technical challenge and it still very popular
SUP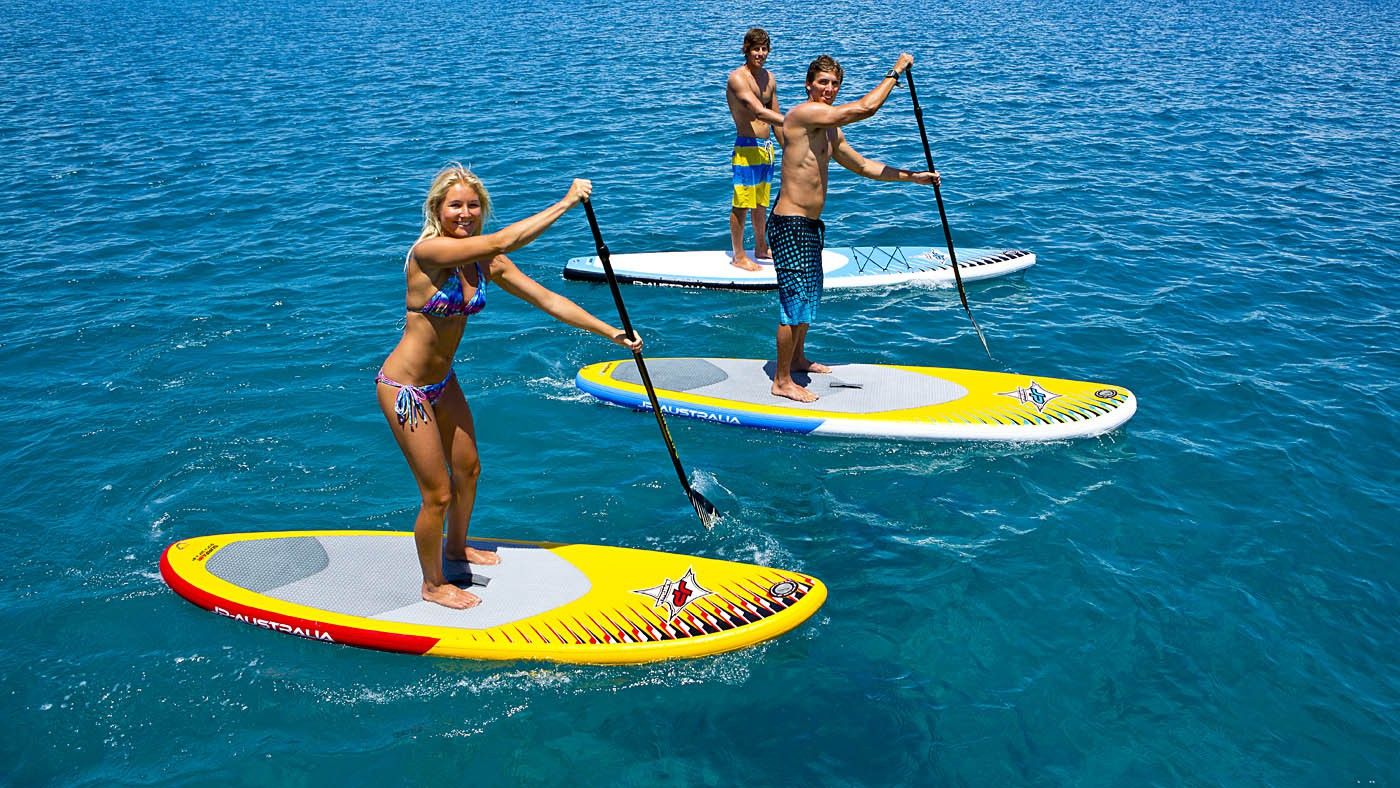 SUP stands for Stand-Up Paddleboard and it's one the fastest growing watersports. It's easy to do and very accessible for anyone to get into.
Canoe / Kayaks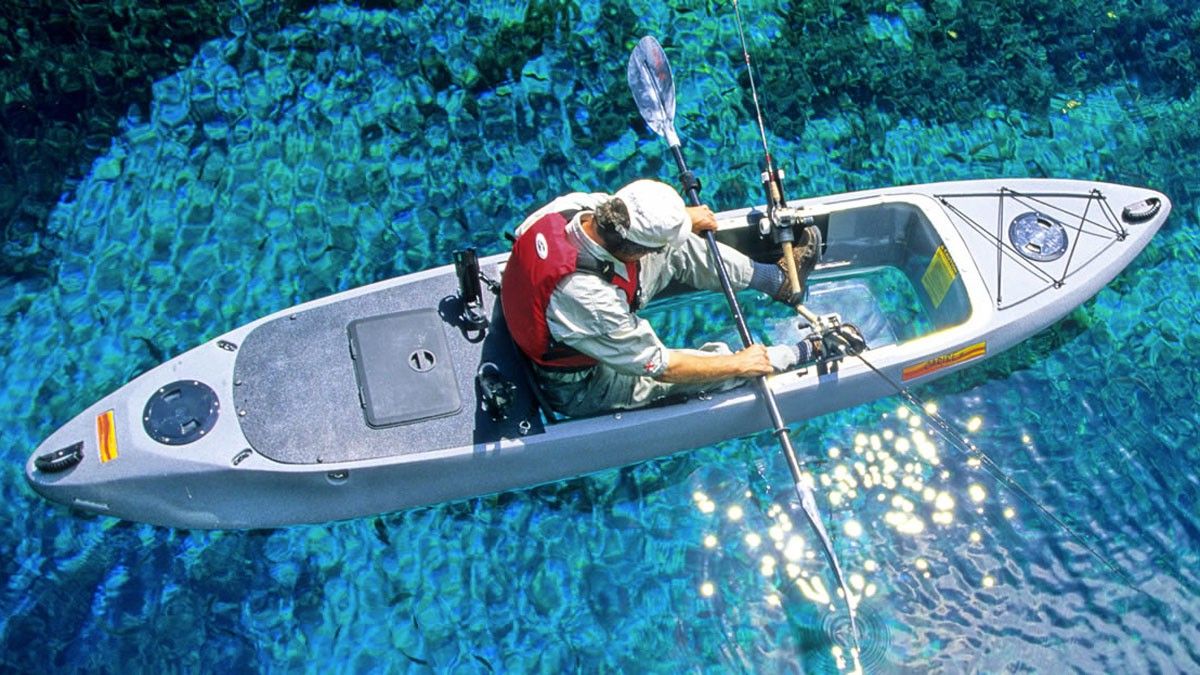 Great for exploring shallow waters, canoes and kayaks provide a safe way to get away from the yacht. There are a lot of varieties: rigid kayaks, inflatable kayaks, Canadian canoes and even kayaks with clear floors that allow enjoying the marine life beneath.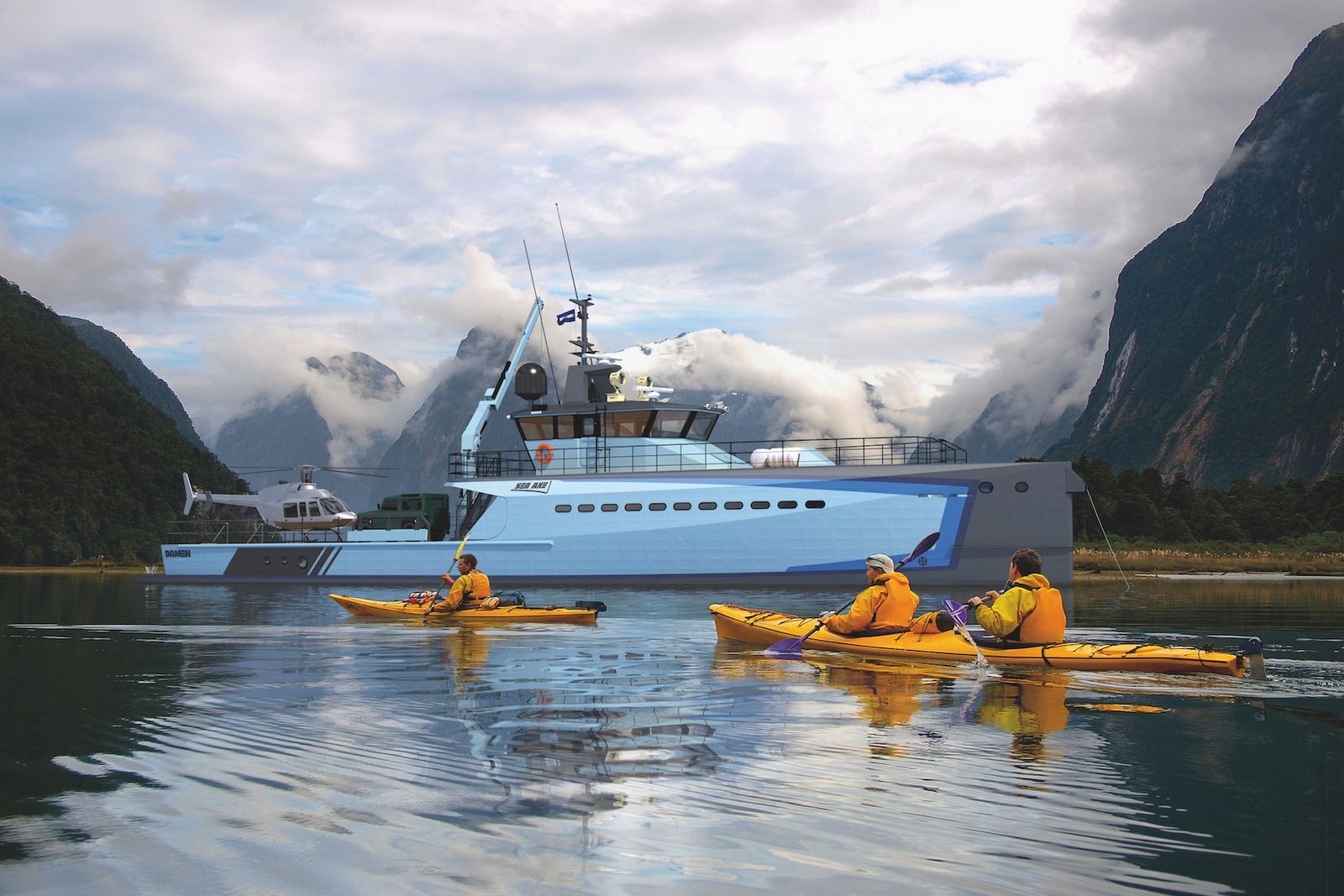 Wakeboarding/ Waterski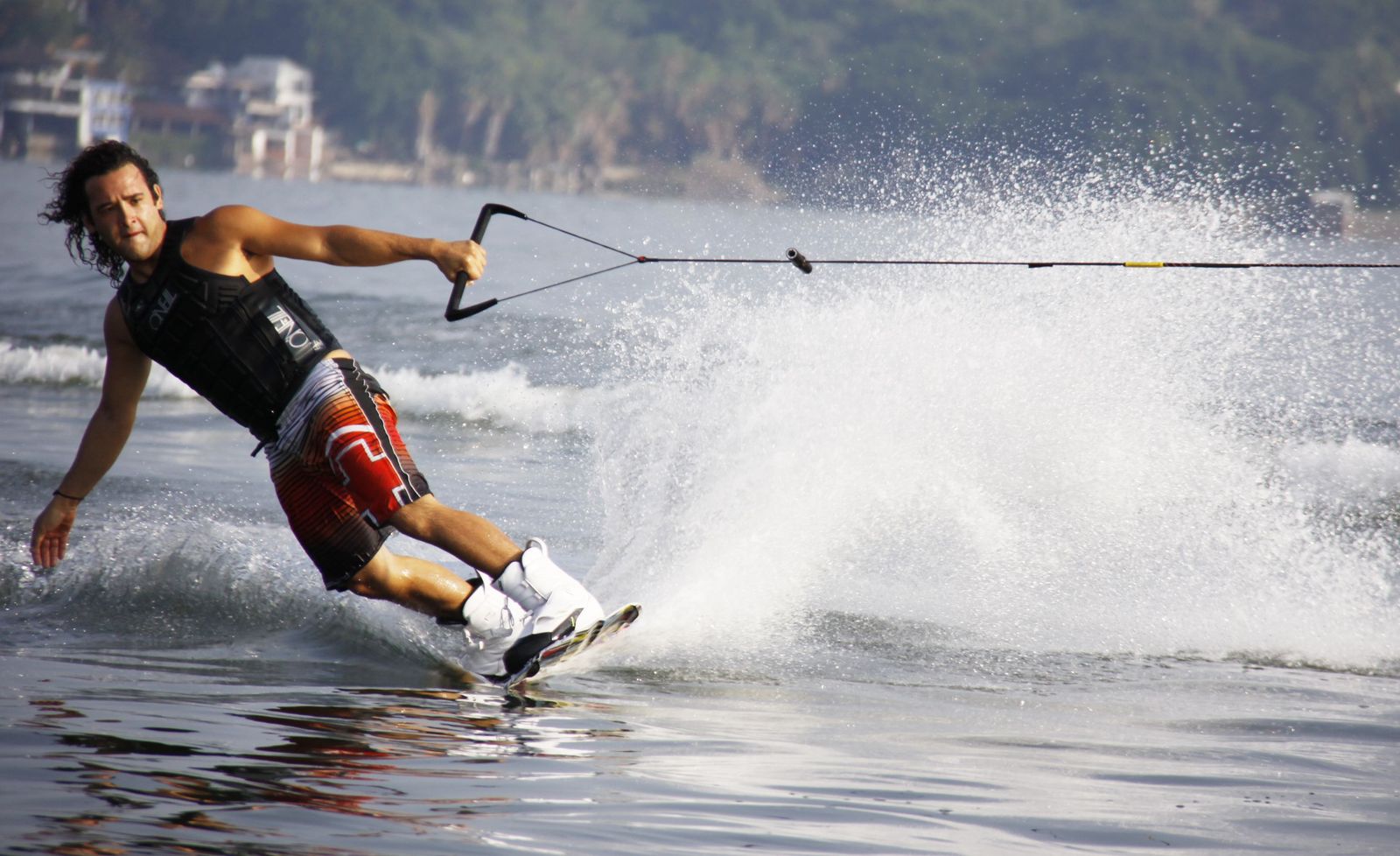 So many different ways to ride behind a powerful boat and having loads of fun.
3. Powered toys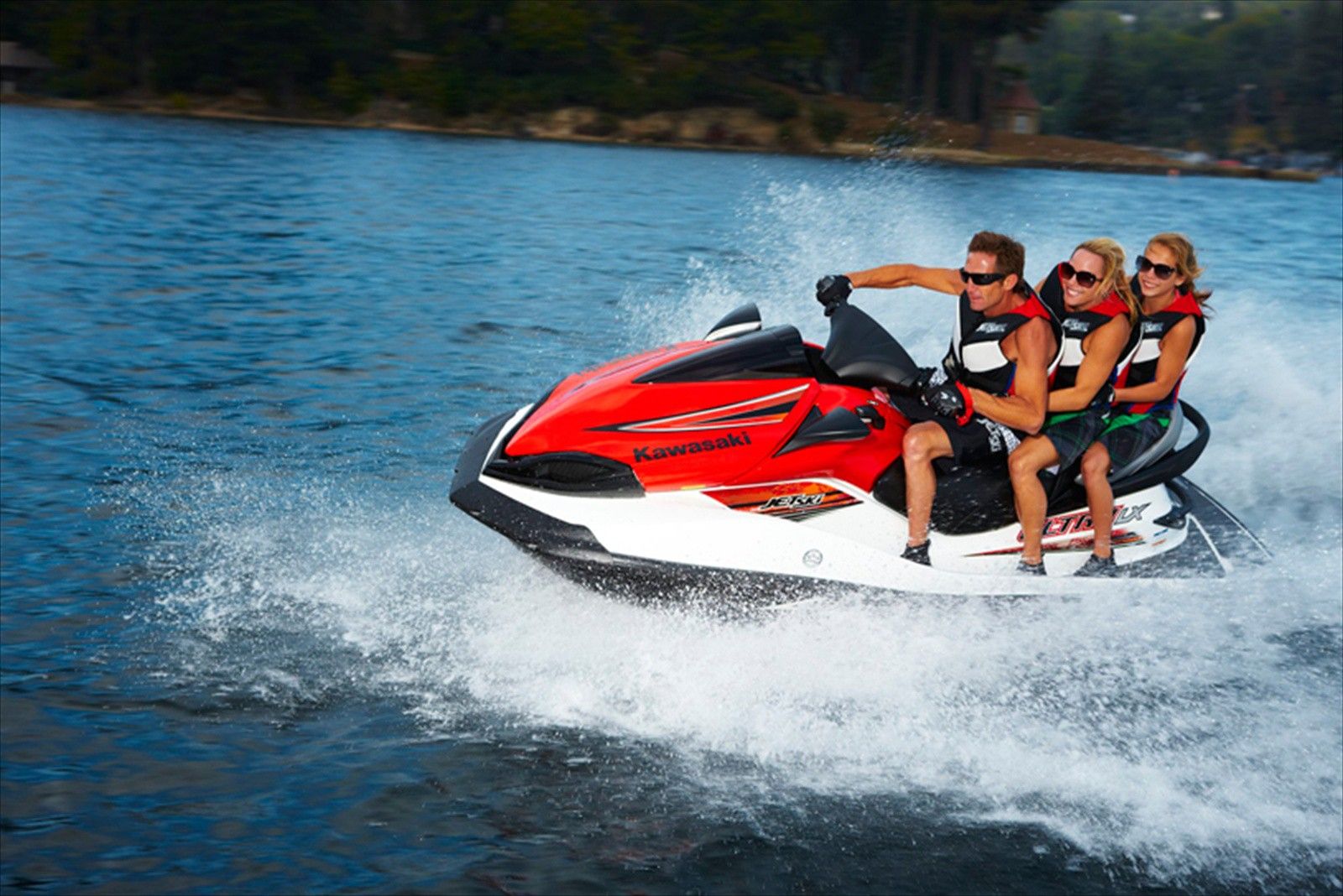 This is the most popular water toy. Brands like Seadoo, Yamaha or Kawasaki are providing a wide range of Jet Skis. Models range from the single person stand up jetski to the three-person watercraft.
Seabob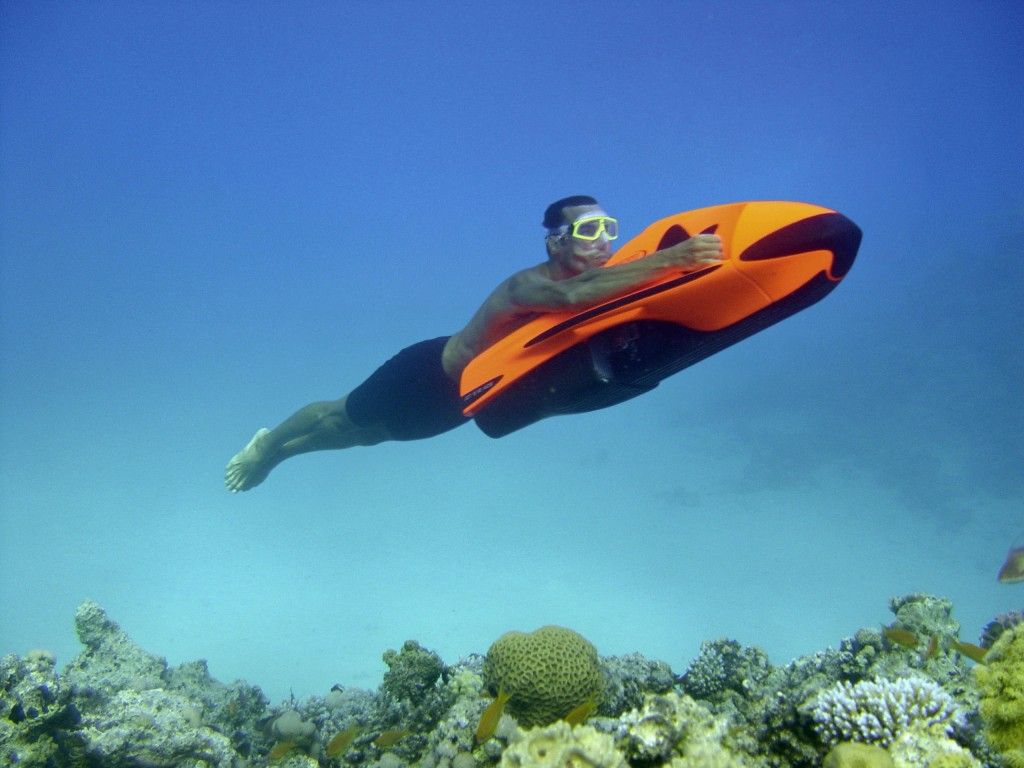 Seabobs are high-performance electric watercrafts that allow the user to ride on the surface and underwater at speeds up to 20 kph. The battery allows for four hours of usage.
Jetlev flyer and flyboard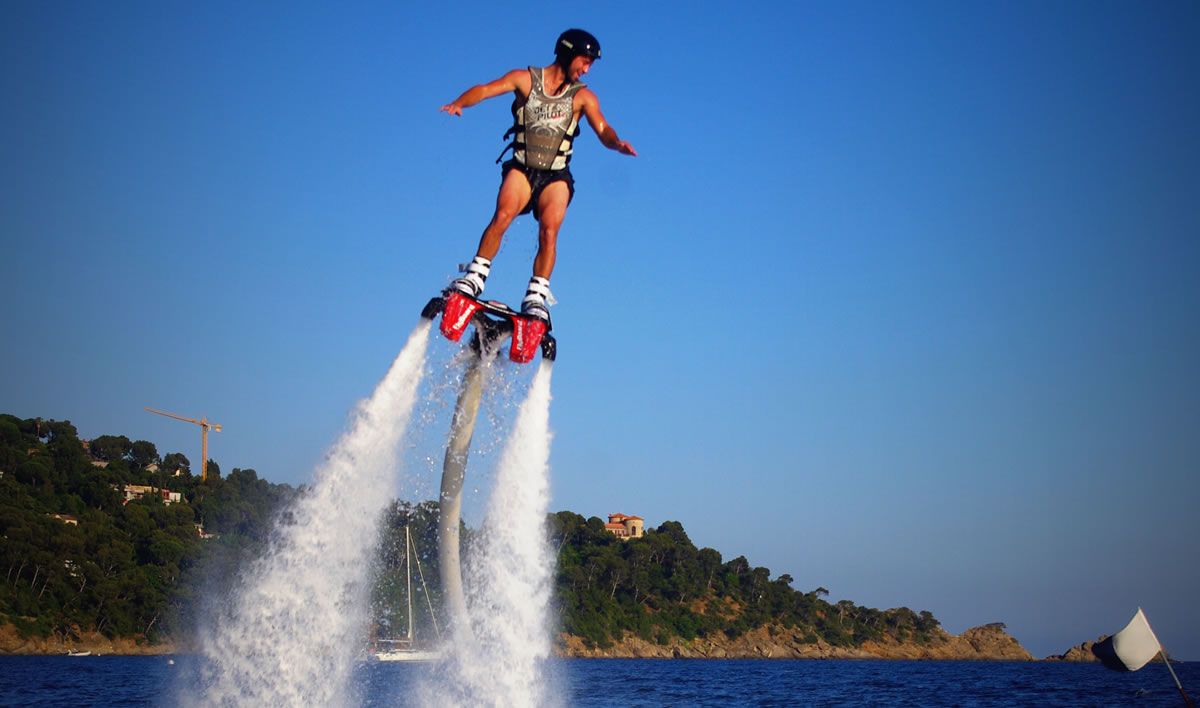 Different kinds of the same device, both use the power of water thrust to propel the rider into the air for some serious stunts.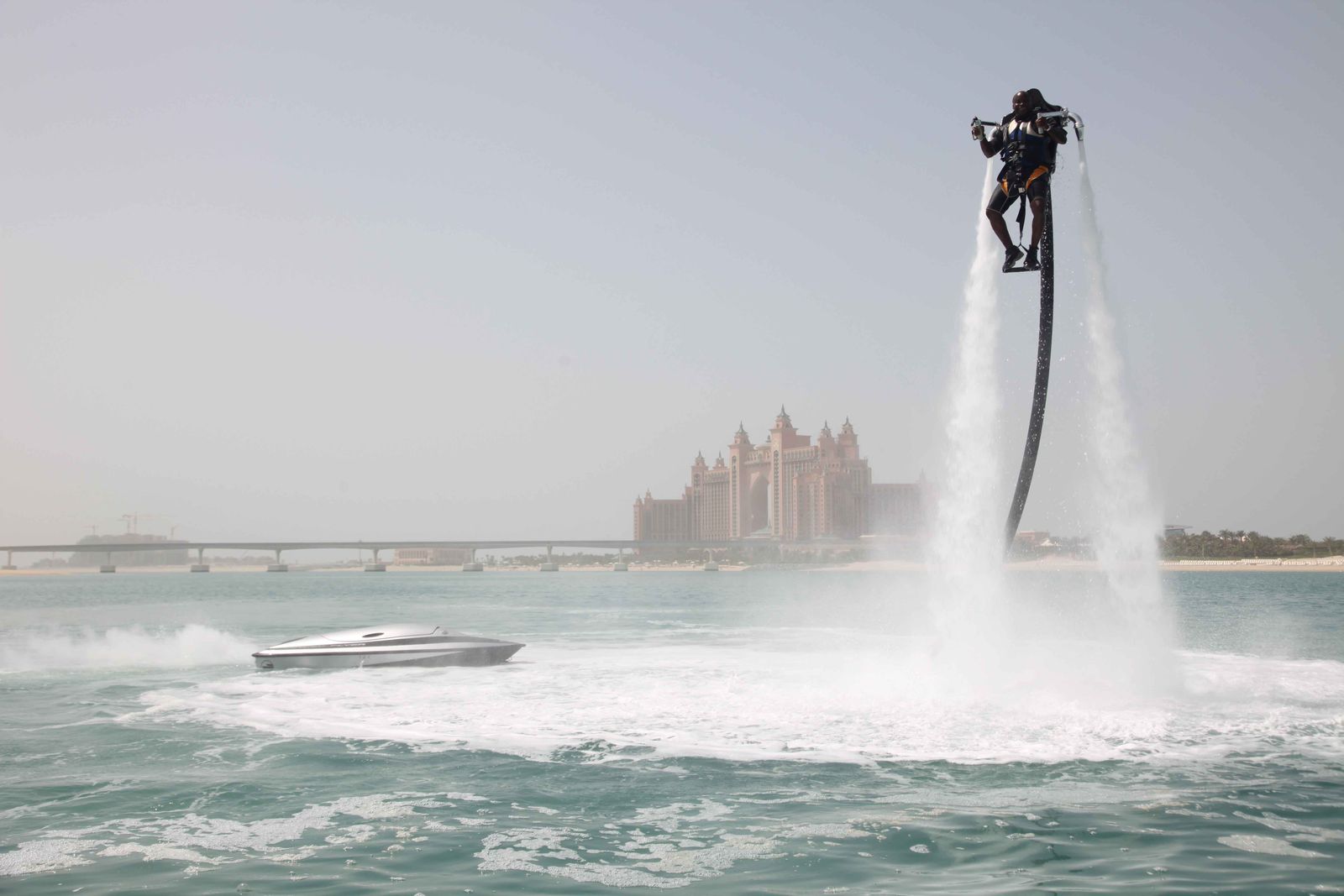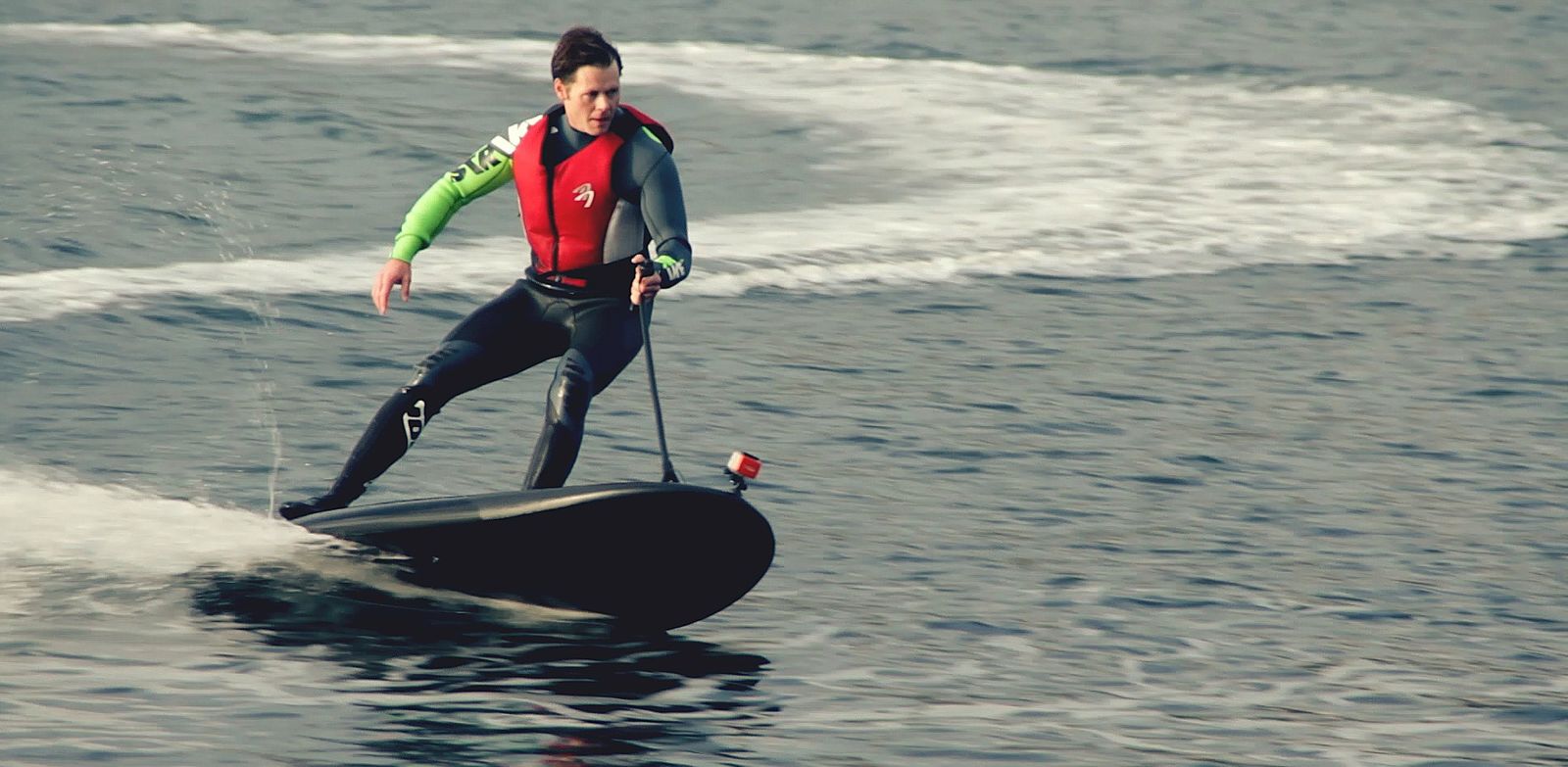 Imagine a surfboard that can take you almost anywhere. Powered by small, but powerful electric motors, these boards are fast, agile and lightweight due to carbon fibre construction.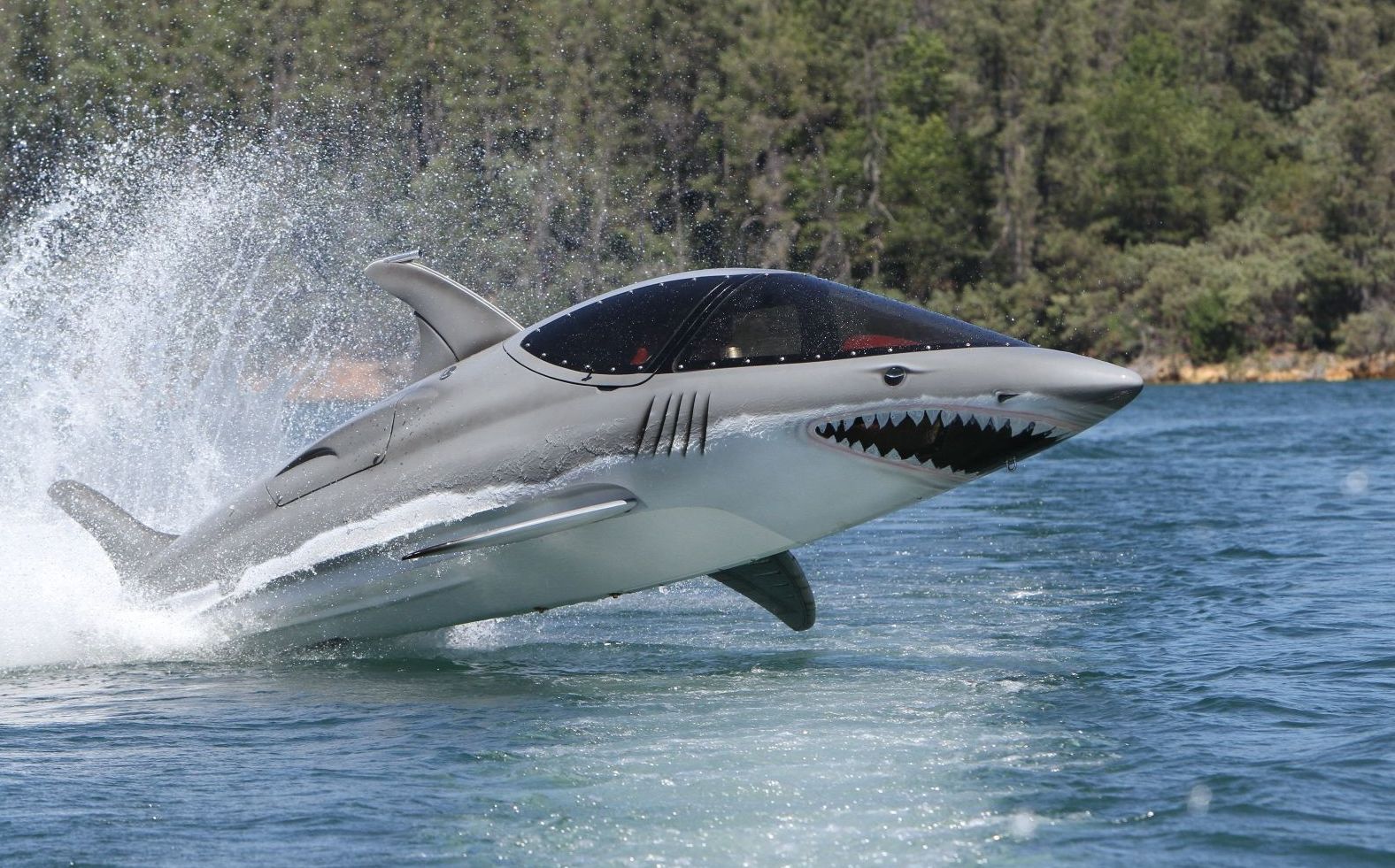 The ultimate driving machine is a mechanical fish that can jump, dive and roll, while the guest enjoys the comfort of a dry, sealed cockpit. The Seabreacher operates more like an aircraft with full three-axis of control.
4. Personal mobility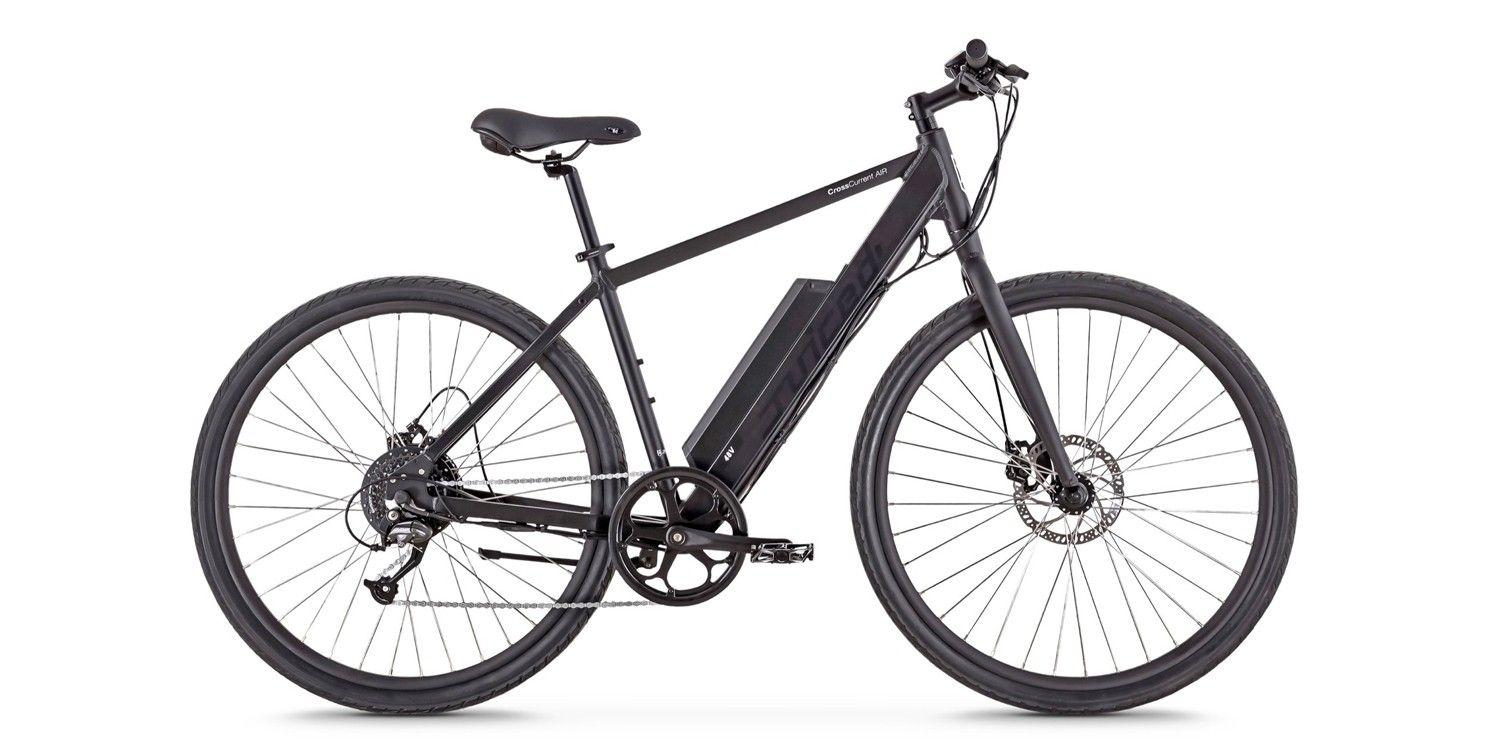 Cruising aboard a superyacht includes also some port calls. And there you'll need some form of mobility. This is why some superyacht keep in the garage electric transporters like the iRider or electric scooter, bikes or skateboards. Some have even real motorbikes. Or quads.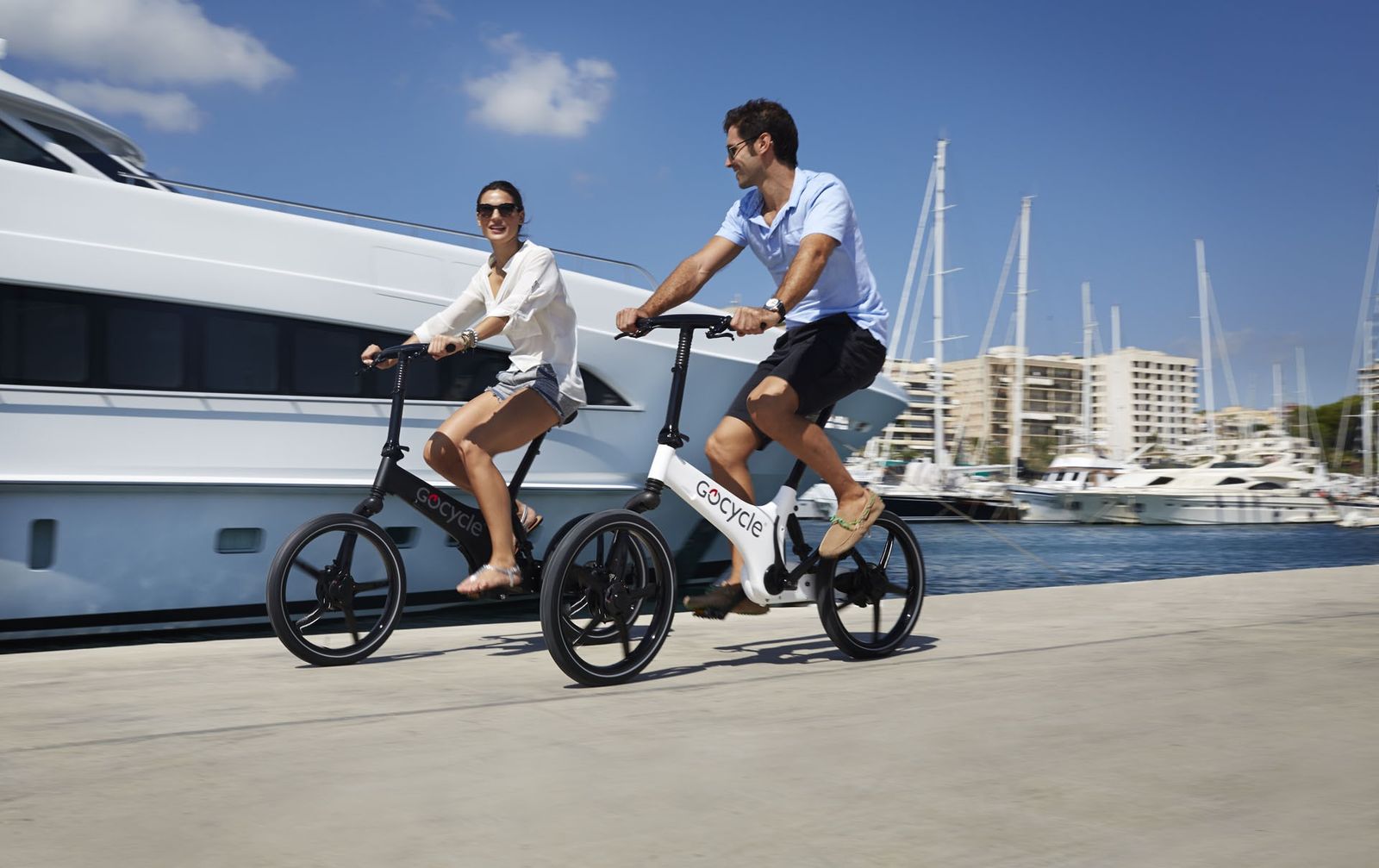 A good mix between water fun and land transport is offered by the Quadski, an amphibian quad that can retract its wheels and enter the water like a true Jet Ski.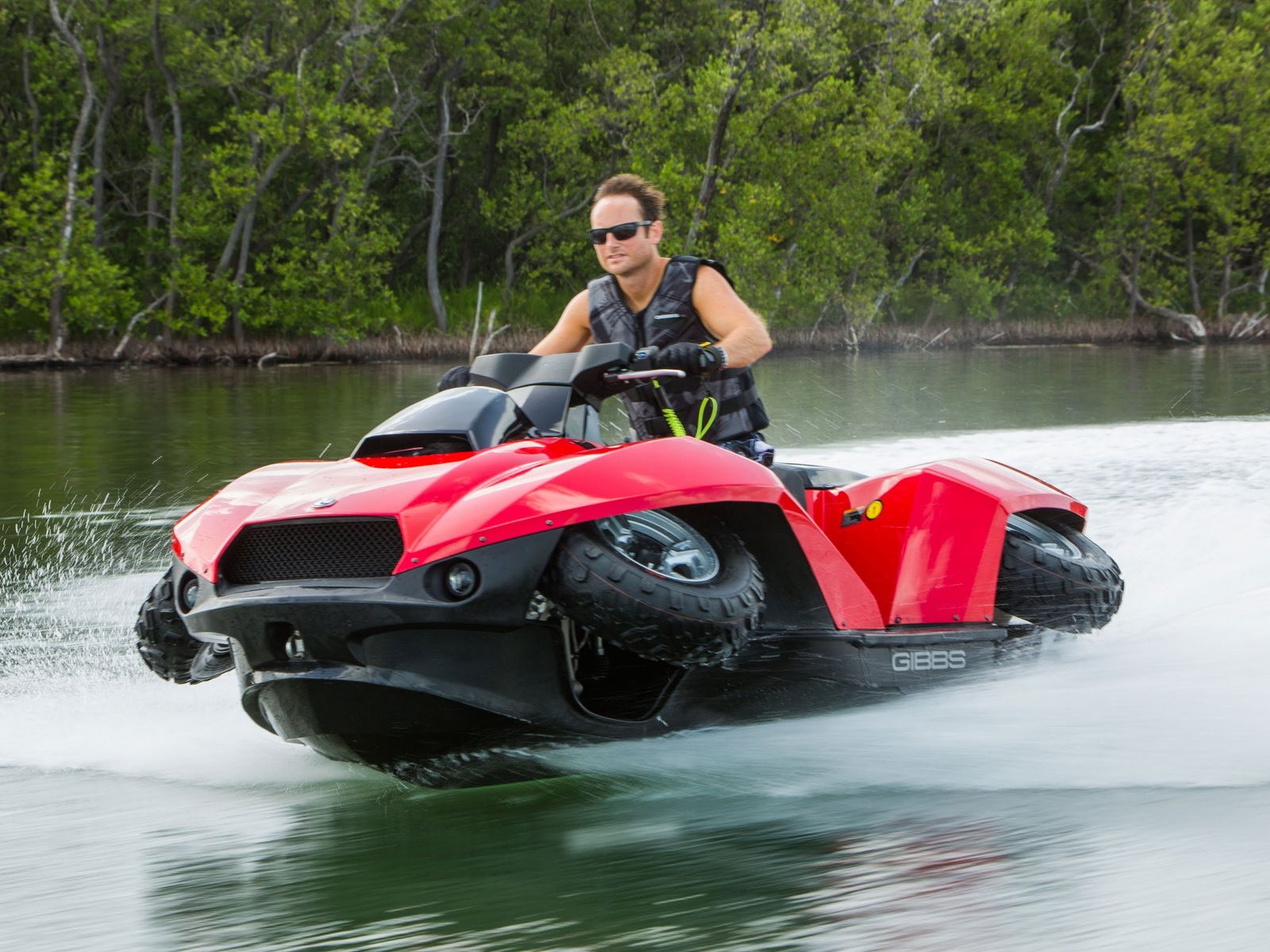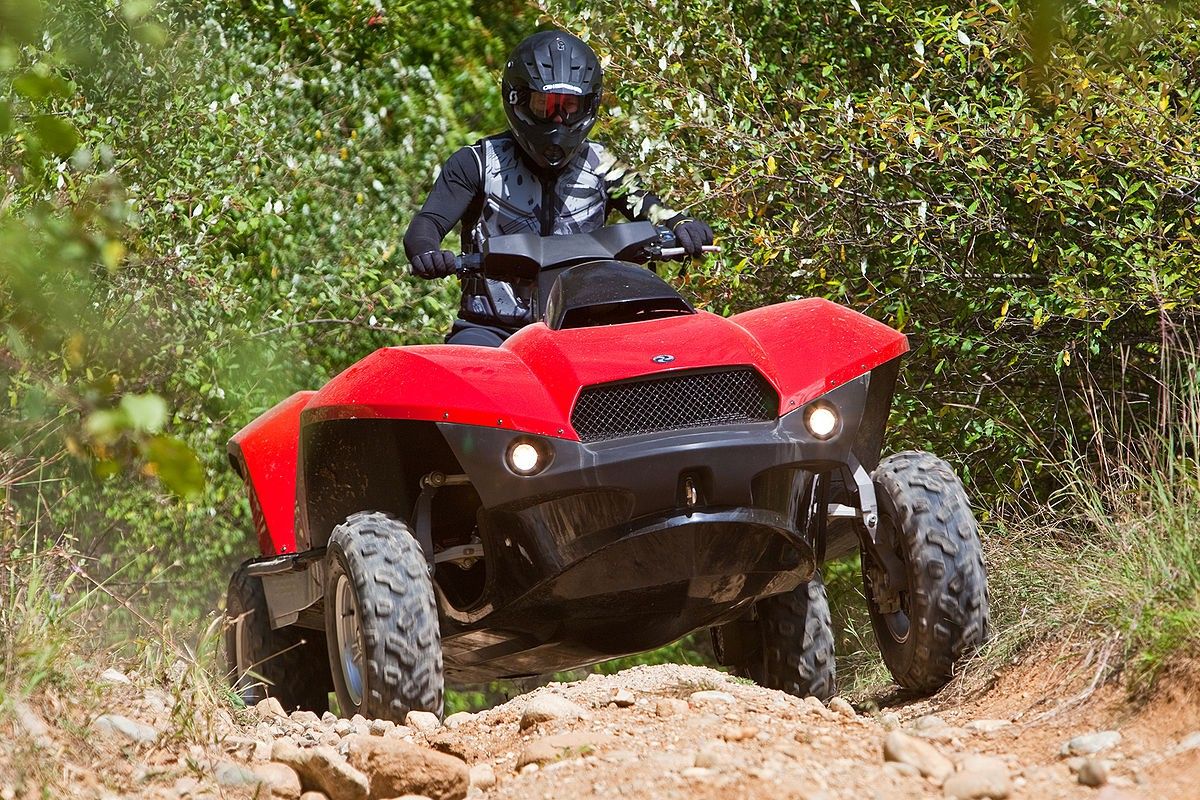 5. Underwater fun
Of course, no superyacht is complete without some gear for underwater fun.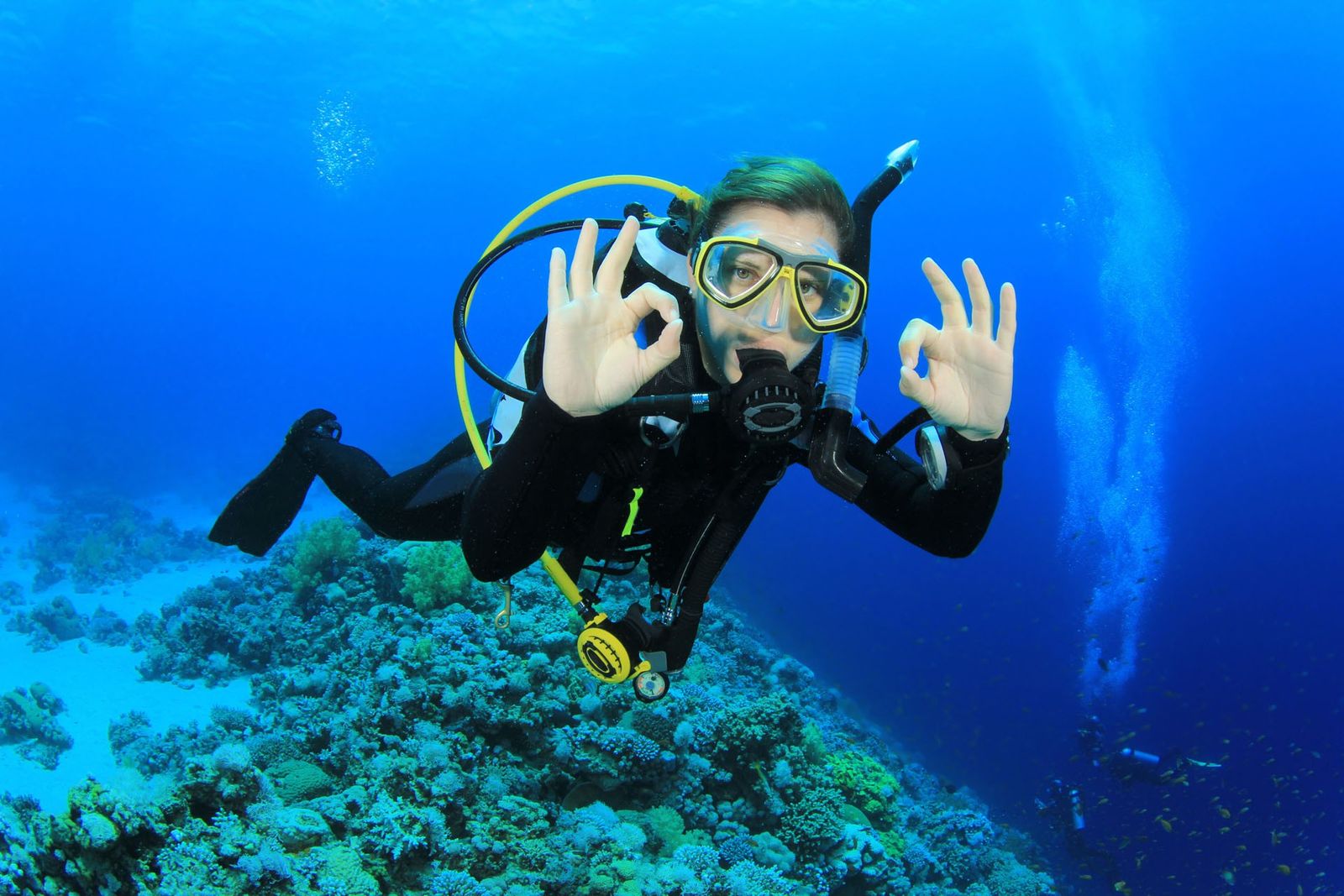 Scuba diving and snorkeling equipment is a must if your guests want to explore the local marine life.
ROVs or Remote Operated Vehicles is an alternative if you don't want to get you feet wet. The ROV can dive up to 300m and send back video images.
The ultimate luxury in the world of diving is the personal submarine or submersible. There are a lot of options in this area with units which dive form 50m to over 1,000m.