Donald Trump loves a good deal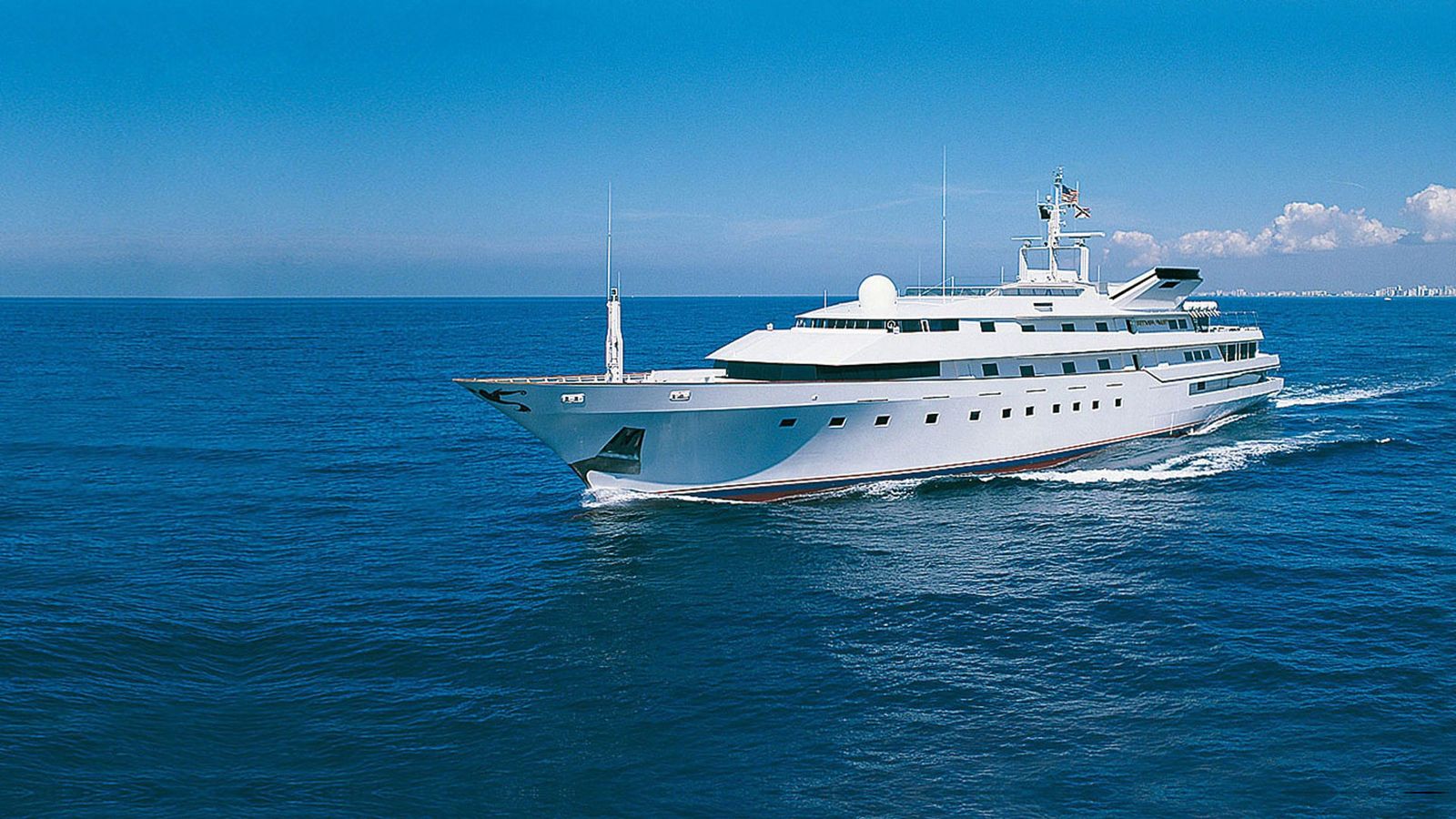 In 1988, the successful businessman Donald Trump bought the 86m Benetti build superyacht Nabila. He renamed her Trump Princess and used it until 1991.
For a superyacht built in 1980, Nabila was an impressive vessel. She was built for Saudi billionaire Adnan Khashoggi that paid $100 million for it and named after his daughter. Khashoggi is known for his involvement in arms dealing. His net worth was around $4 billion in the early 1980's.
When Khashoggi ran into financial trouble in the mid-1980's he took a loan of $50 million and put Nabila as collateral. He defaulted on the loan in 1987 and a Swiss holding company took possession of the yacht. It was placed with yacht specialist Burgess for a quick sale at an asking price of $50 million.
Learning that Nabila is for sale, Trump made a bid. Burgess had already two other offers, but Trump's bid was more appealing. A Burgess agent flew to New York and made Trump a proposal for $32 million. The sale was settled at $30 million. A bargain, for a yacht he never set foot on.
Trump refitted the vessel and named it Trump Princess.
Why did Trump buy the yacht? He does not like water sports, he's not keen on swimming and always tried to avoid the sun. He never owned a big boat before. He doesn't even like boats.
He was charmed by a "certain level of quality" and admitted that it's an incredible toy and a work of art. "I was buying a great piece of art at a ridiculously low price."
Unlike Trump, Khashoggi loved boats. He acquired his first yacht when his was 18 and traded up as his wealth increased.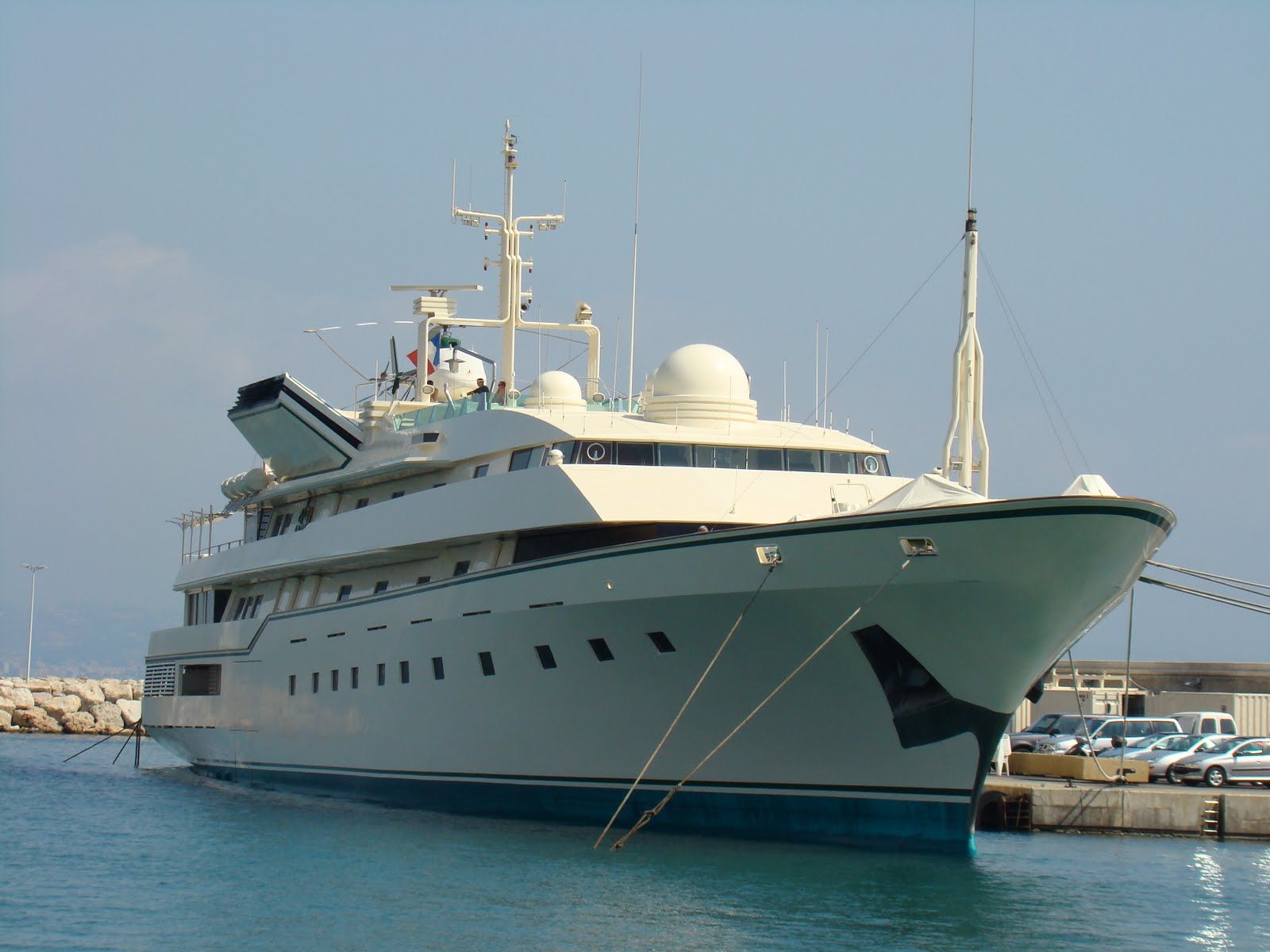 In the 70's he owned two yachts but wanted something out of this world. So, he commissioned British designer Jon Bannenberg to draw the most impressive and sumptuous yacht.
Khashoggi didn't stop here he employed Italian designer Luigi Sturchio to produce an interior that is believed to have cost more than the yacht itself.
Also, he wanted the ship to be completely self-contained and included everything in the specifications: from a patisserie and a hair salon to a cinema room with an 800-film library and a hospital with an operating room.
Nabila had crew quarters for a staff of 52 people. It had a helicopter landing pad and two nine meter tenders. The fuel tanks were big enough for 8,500 nautical miles when cruising at 17.5 knots. It had three water-makers capable to produce 45.000 liters of fresh water from the ocean. Also, it had six huge refrigerators that could store a three-month supply of food for 100 people.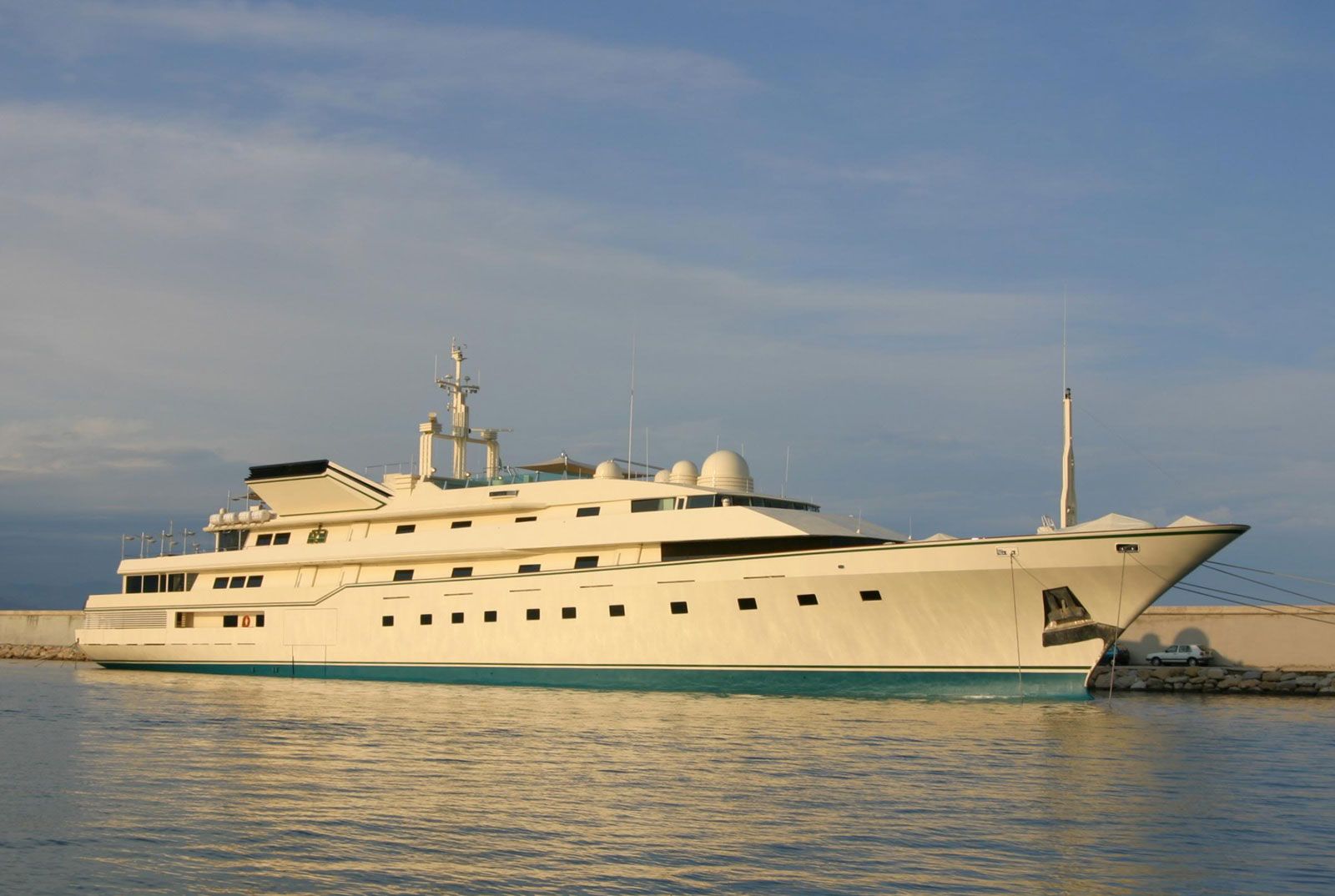 For Khashoggi and later for Trump, this vessel was an invaluable business instrument. Movie stars, political leaders and diplomats were invited on board. It is believed the yacht had 150 telephones and satellite communications in order for business sales to be arranged.
The yacht has five decks and more than 100 separate areas. The owner's suite is a full-beam area with a three meter wide bed. It has a dressing room and an impressive bathroom with onyx tiles. Next to the bedroom, there is a television room, a large sitting area and a private elevator that takes the owner to his private sundeck. The yacht has another two elevators on board, one for guests, one for crew.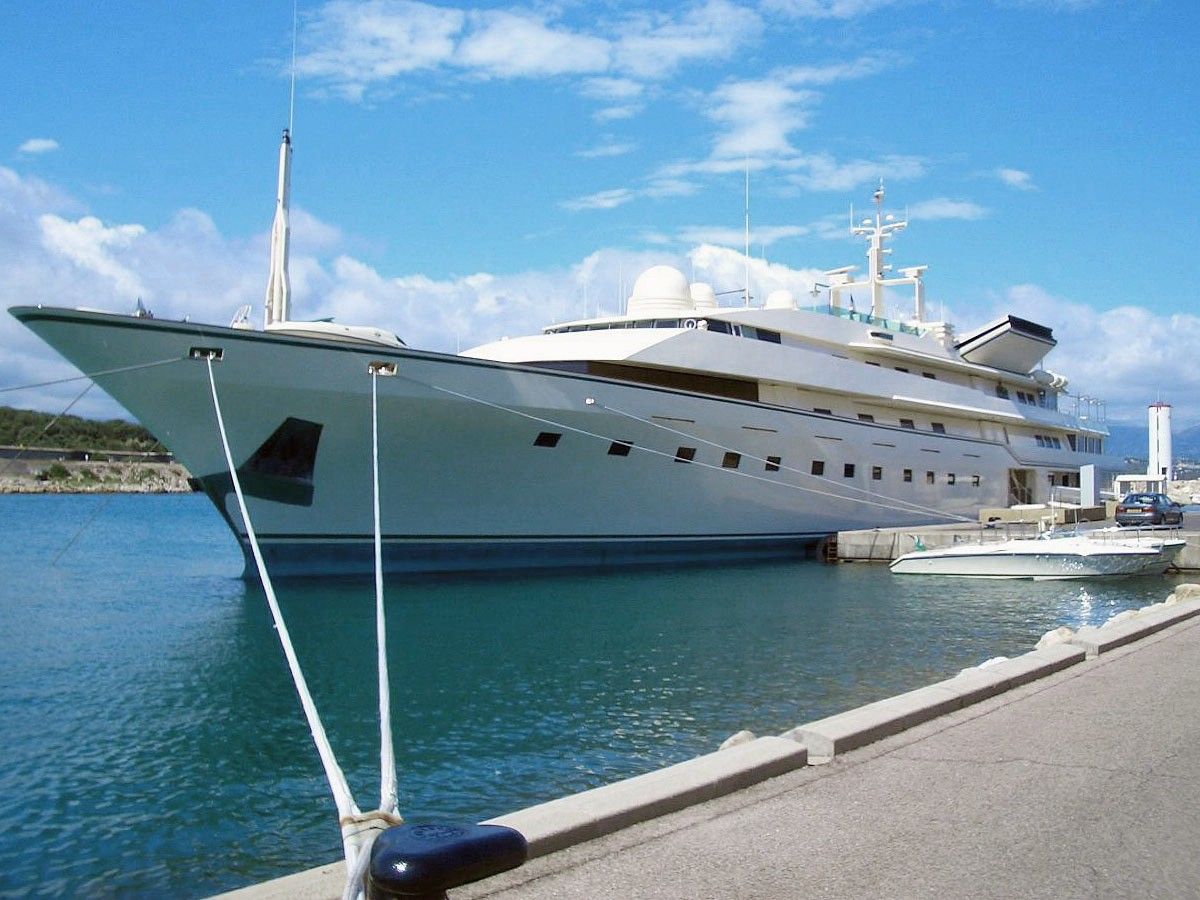 Trump spent another $8.5 million for refitting the yacht at Amels in the Netherlands. Renamed Trump Princess, she set sail from the Azores to arrive in New York on July 4, 1988, in time for a huge party Trump threw on the yacht.
Like the previous owner, Trump used the yacht mostly for business. But not for long. In 1991, Trump sold the ship to Saudi Prince Al-Waleed bin Talal for $20 million. The Prince renamed the yacht Kingdom 5KR, the name under she still sails today.
For more about Donald Trump's Joy Rides click here.