They are out of this world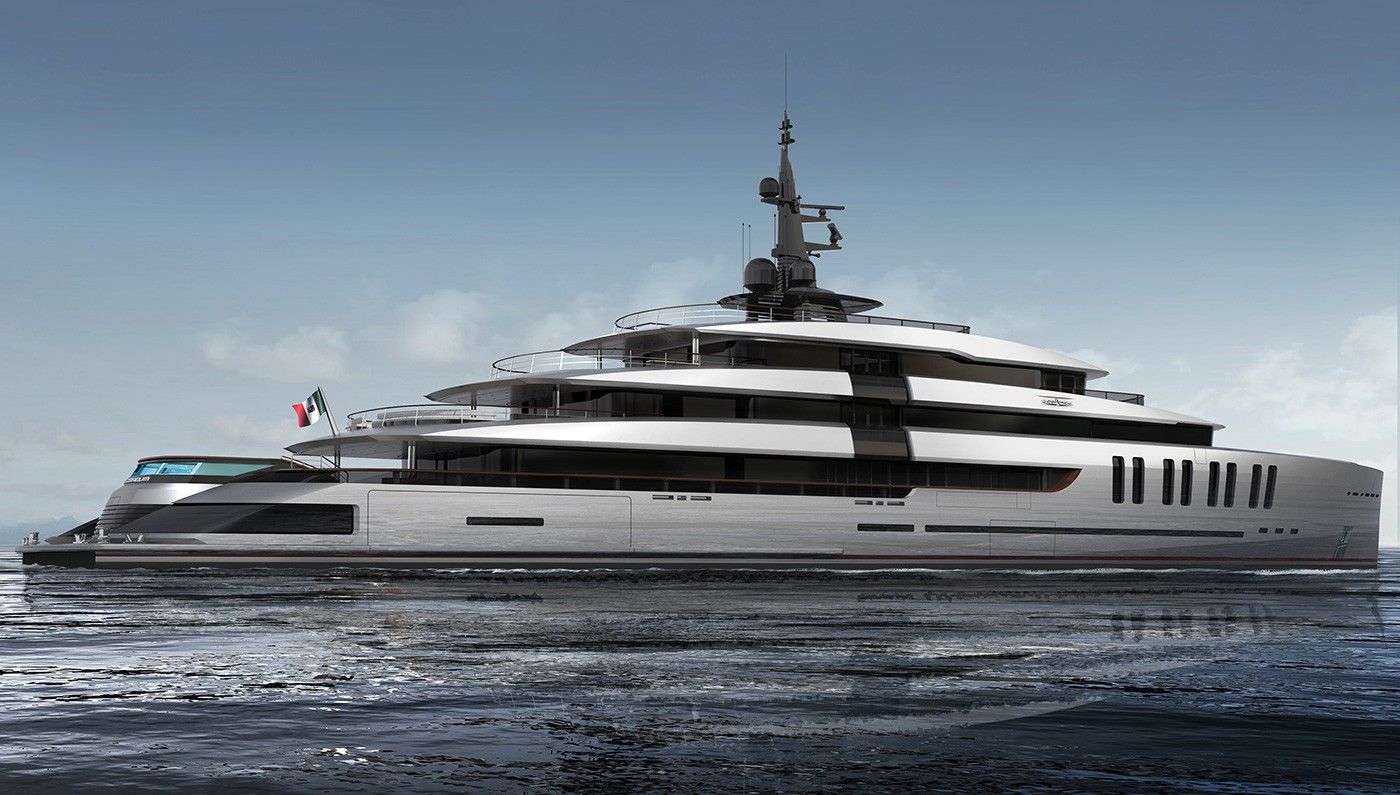 2016 was a good year for superyacht concepts. We've seen quite a few spectacular ships and here are the best from this year's crop.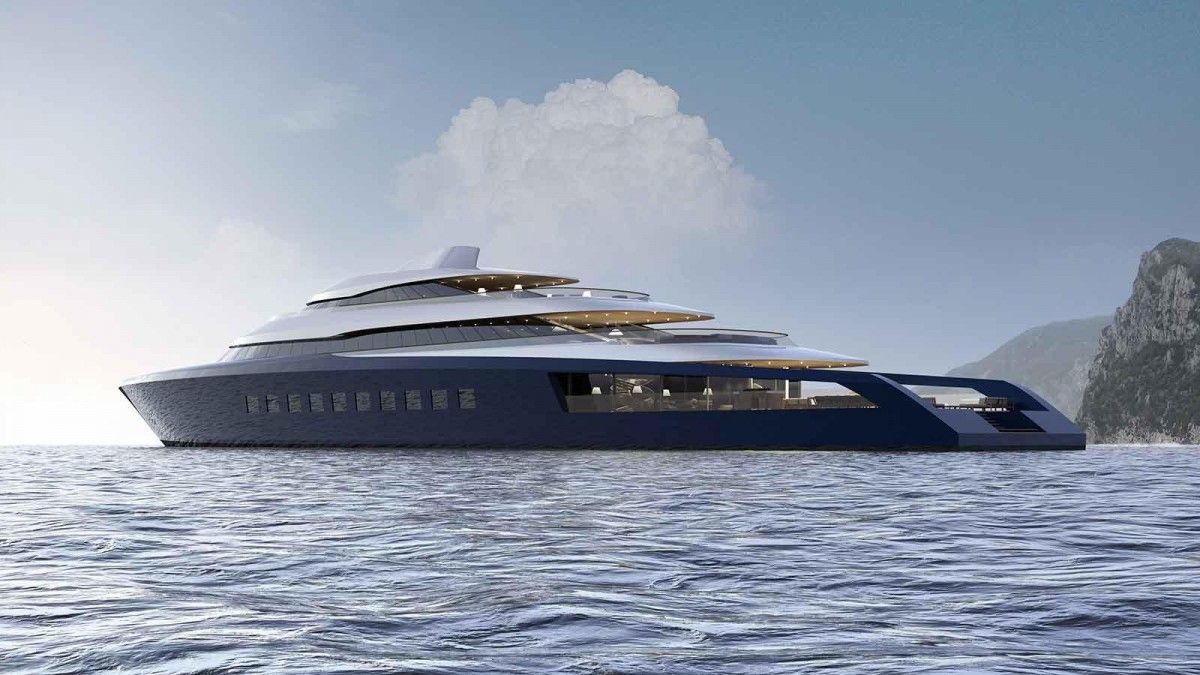 Monaco-based yacht design Pastrovich Studio has revealed the X-Prime concept for an 80 meter superyacht. Its aim is to combine elegance, simplicity, and sophistication. She is an imposing vessel with a lot of different areas for the guests to enjoy.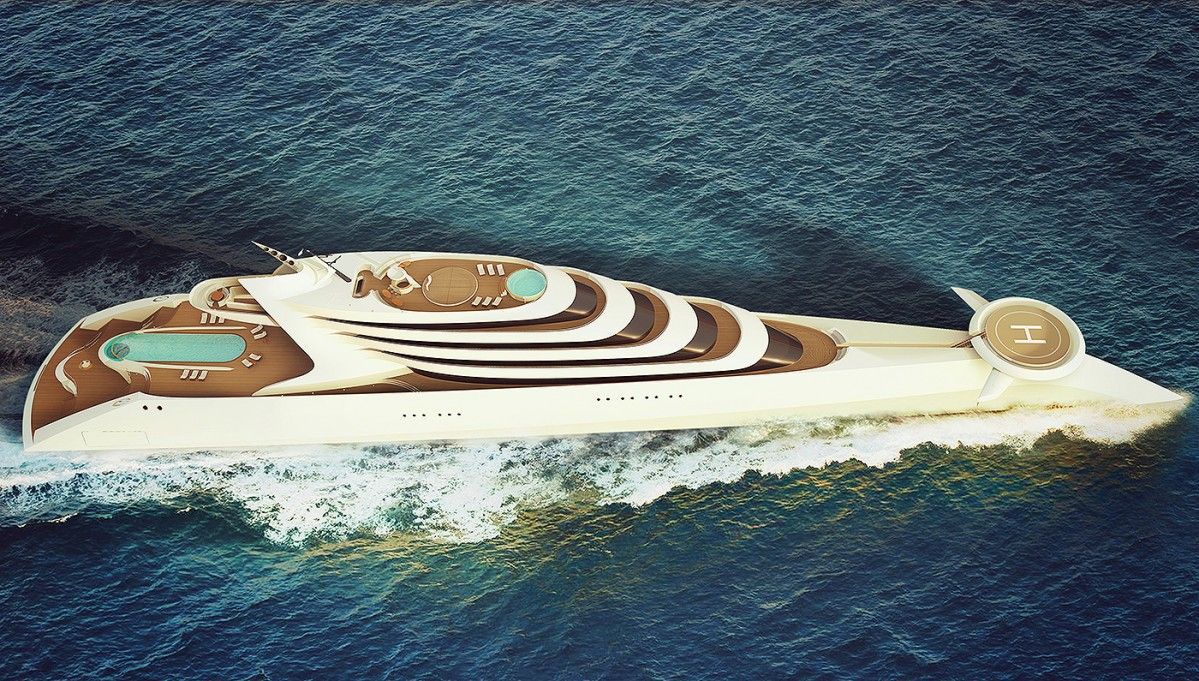 The concept debuted at the Monaco Yacht Show. If built, she will become one of the largest yachts in the world. Standing at 190 meters long and with a beam of 28 meters, this behemoth can accommodate 28 guests in 14 deluxe cabins plus a private apartment for the owner. It also needs a staff of 70 to operate.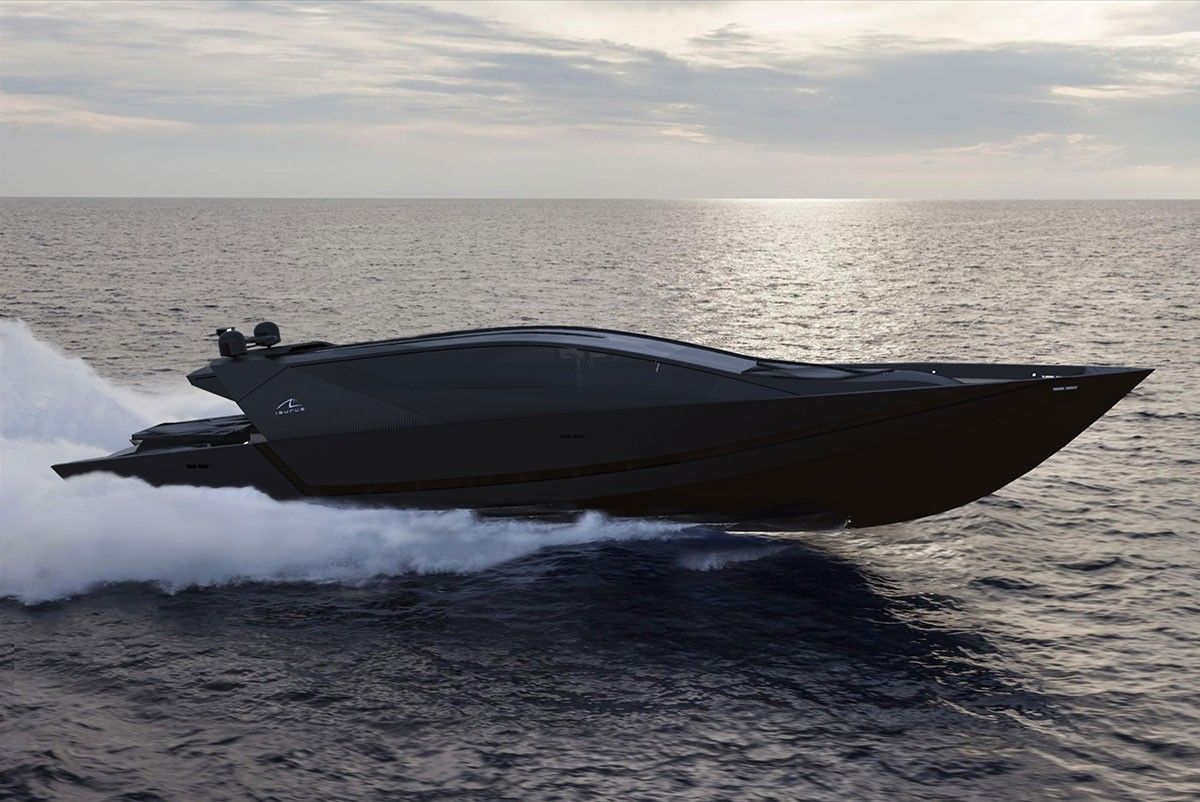 Isurus is a power yacht. It is strikingly beautiful with muscular lines and elegant bodywork. The designers say that they found inspiration for the lines in the Shortfin Mako shark. Isurus is the work of Turkish design guru Timur Bozca. For power, Isurus will use two MTU V10 engines combines with Arneson surface drives.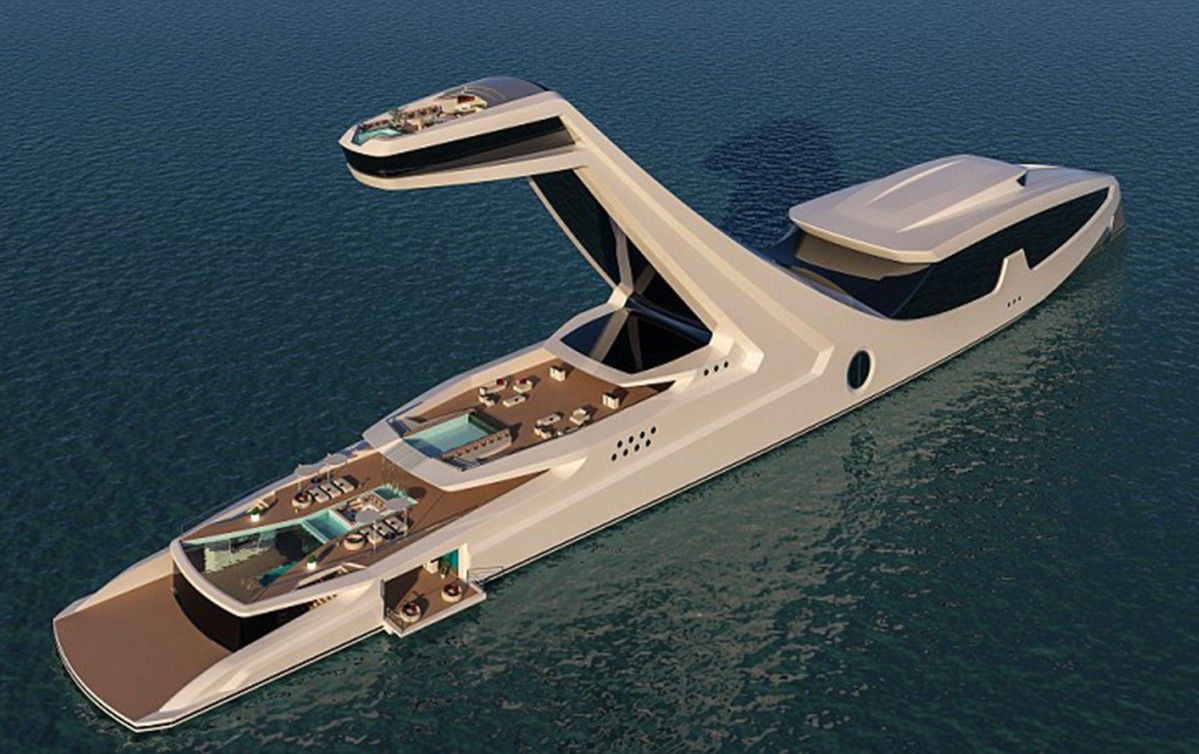 It looks weird, but it can become a thing of the future. The 150 meter Shaddai concept yacht comes from the mind of Gabriele Teruzzi, an Italian yacht designer who previously worked on the Oceano 42 Mangusta. The Shaddai is his latest superyacht concept and it's an original one.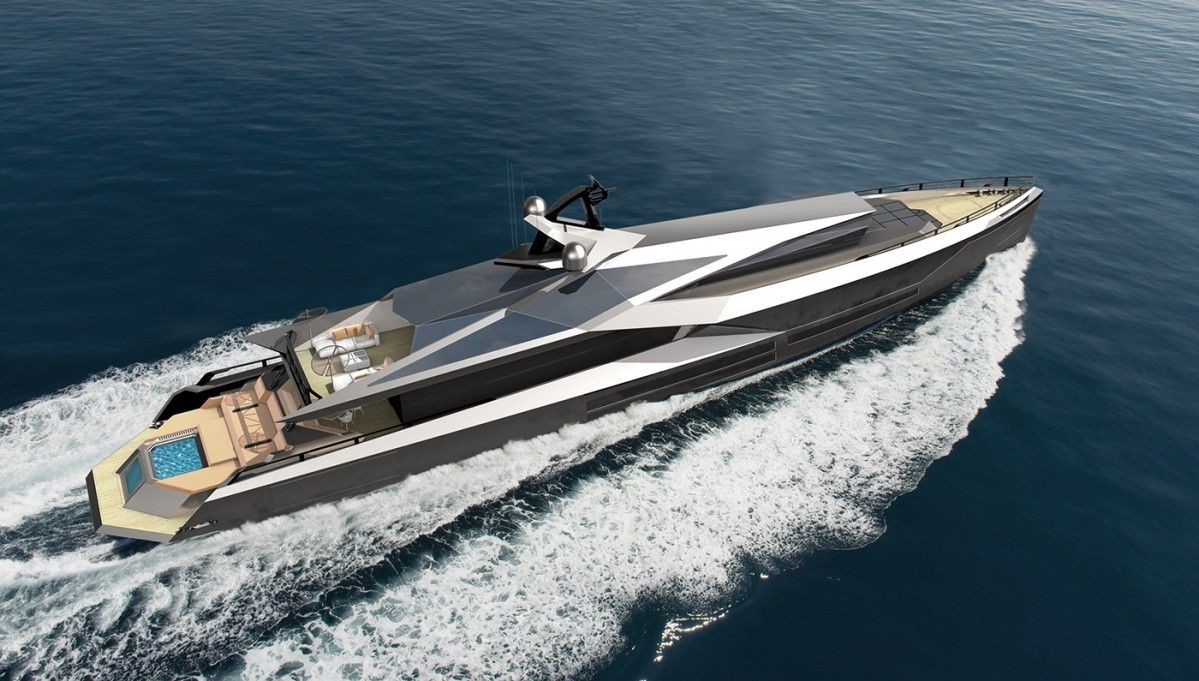 Turkish design studio Red Yacht presented a 50 m semi-displacement concept called Project Stella. The concept was designed for Istanbul shipyard Mengi Yay. It will feature a steel hull and aluminum superstructure. Total volume is less than 500 gross tons. Exterior design has striking lines and a lot of exterior spaces including an aft beach club complete with swimming pool. A spacious garage stores a lot of water toys, jet skis, diving equipment, and a large tender.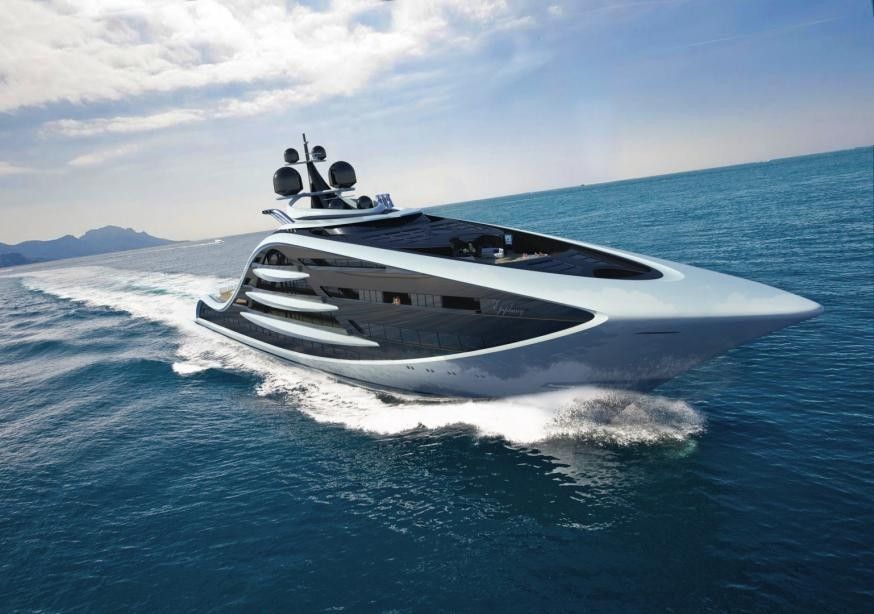 British designer Andy Waugh presented a special megayacht concept called Epiphany. She's a real beast, measuring 130 meters in length and features a unique silhouette. It uses a minimum of styling lines creating an elegant effect.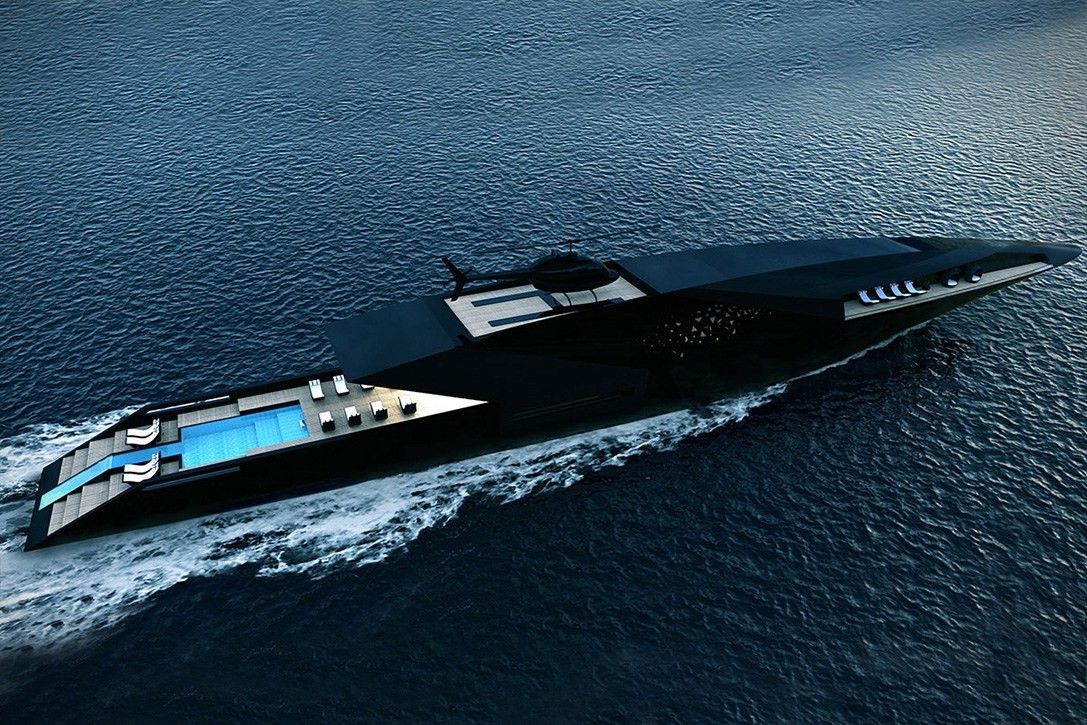 Turkish design guru Timur Bozca has created a stunning new stealth superyacht concept. It sure looks like a vessel from a James Bond movie. At over 60m, Black Swan aims to attract those who have an eye for style, luxury, and technology and travelling on sea in supreme style.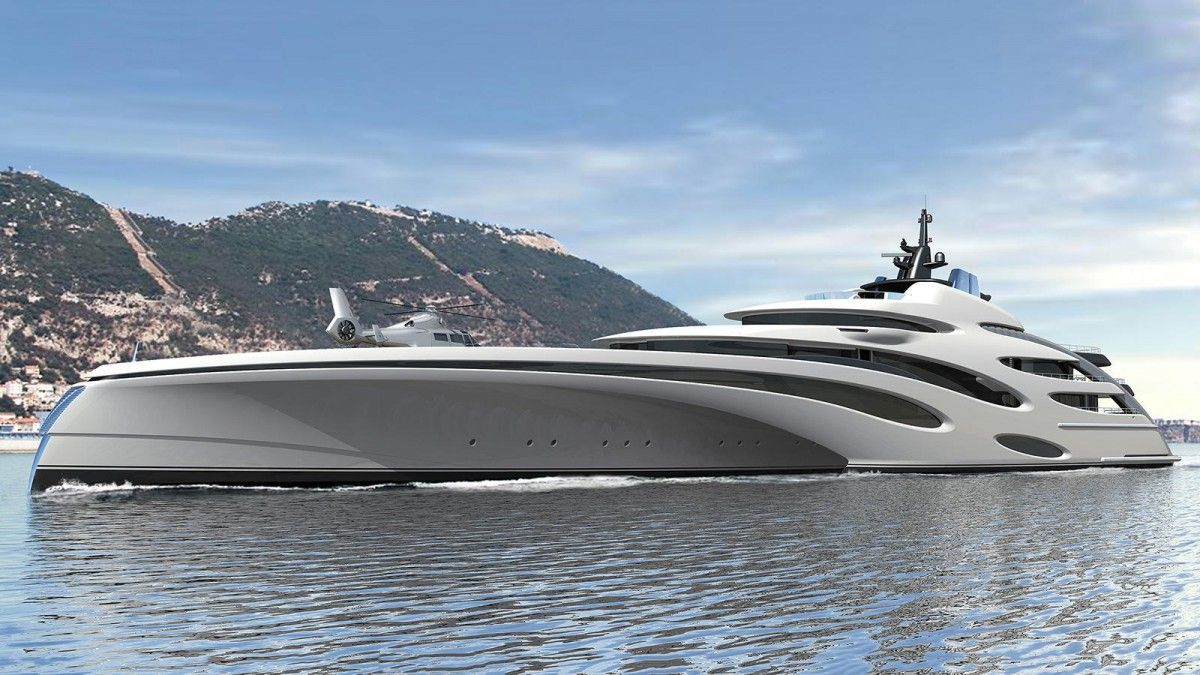 Australian design studio Sorgiovanni and Echo Yachts teamed up with naval architects One2Three to create an impressive 120m trimaran concept. On the technical side, the creators say this 120m trimaran will reach 20 knots and will have a maximum range of 5,000 nautical miles. The propulsion system will use a hybrid diesel electric solution for optimizing running costs. She will also use zero-speed stabilisers.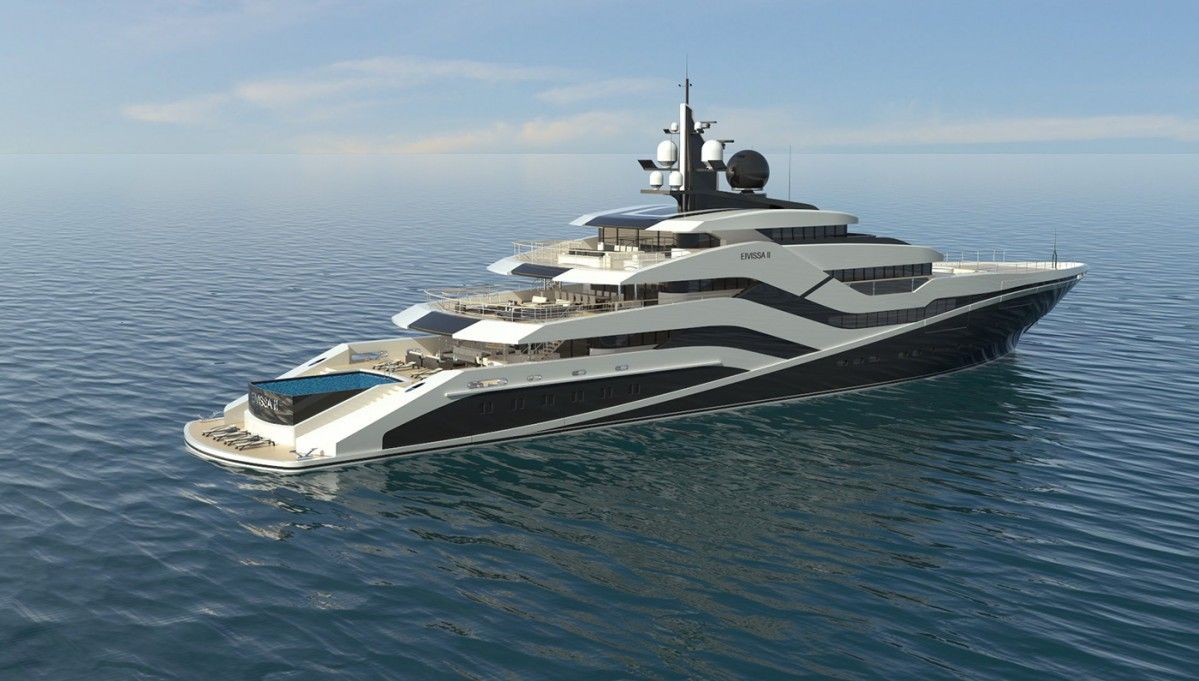 A striking concept was unveiled by Nao Yacht Design & Engineering. It's called Eivissa II, measures 76 m and is a tribute to Spain most famous party island: Ibiza. Eivissa is the Catalan name for the popular Mediterranean island. The concept is a show-stopper due to its aggressive lines.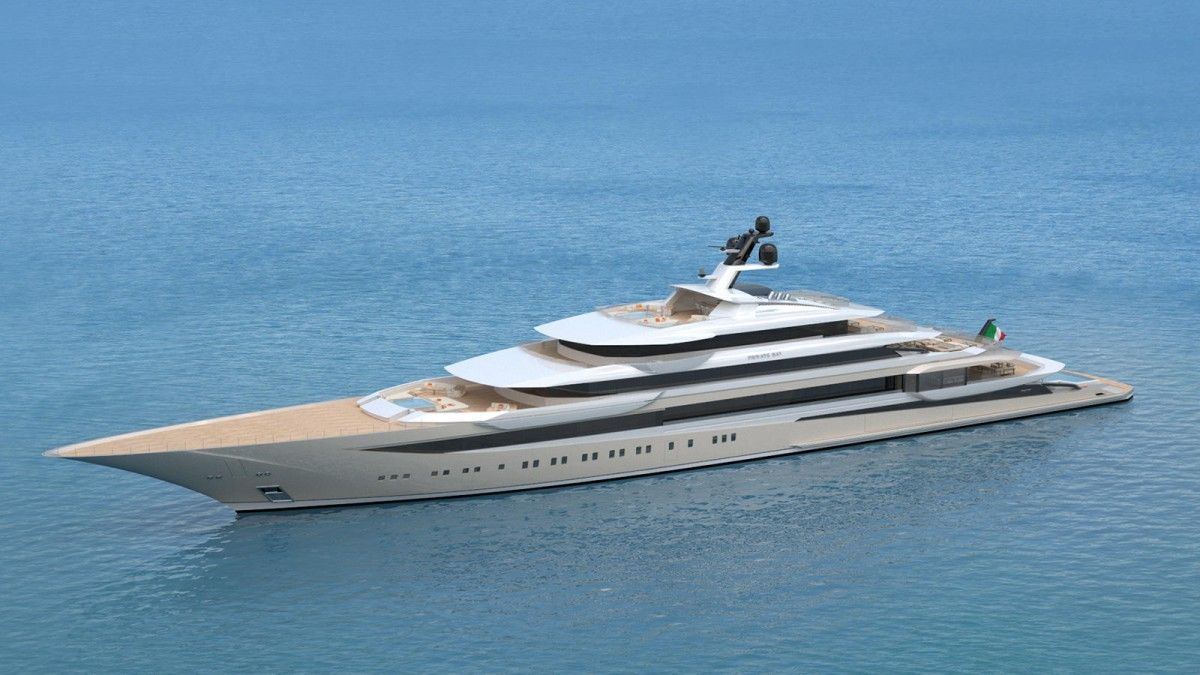 Designer Horacio Bozzo has announced a new superyacht concept: a 123 m Fincantieri yacht named Private Bay. The new concept was unveiled at Ford Lauderdale International Boat Show 2016. For power, the large superyacht will rely on a pair of 4,600 hp diesel engines. Top speed is expected to reach 18.5 knots and she will be able to have a cruising range of 5,500 nautical miles while cruising at 13 knots.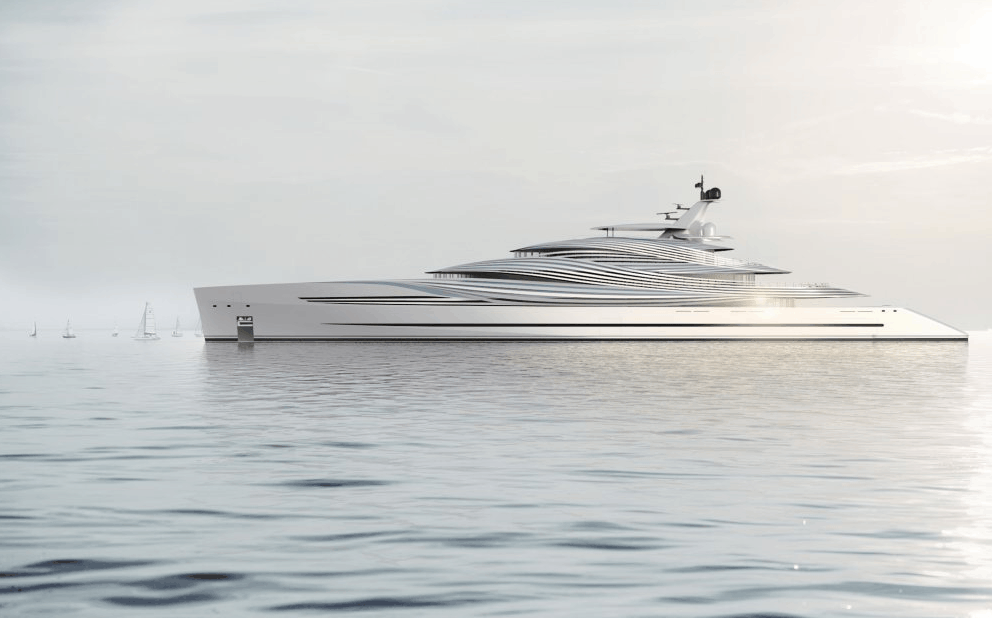 The Italian based design studio Lobanov have presented Project Shy, the design concept for an 110 m superyacht. The same studio was behind the 85 m St. Princess Olga or the spectcular concept Star. The new concept superyacht has some unconventional design with lines that look like ribbons in the wind.
The megayacht concept that they propose wants to shift the focus from extrovert admiration to creating a platform for actively experiencing the beauty of nature. The concept has an elevated dining and viewing area, a garden surrounding a 20 m pool and a seamless transition to the water at the stern. On the main deck, the multifunctional space of the grand hall gives unprecedented views of the surrounding elements.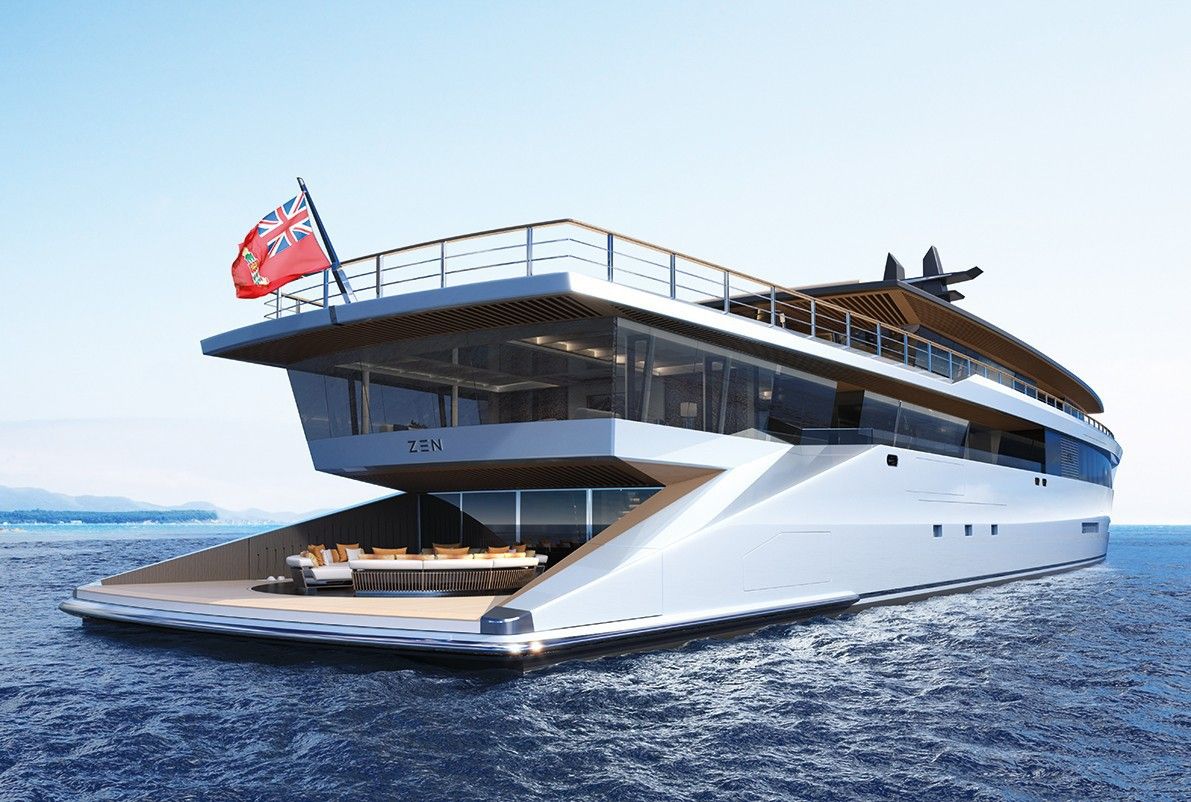 Henk de Vries of Feadship and Sander Sinot regulary get together and share their experiences on the future of yachting. The concept penned by the two partners puts the emphasis on space. Based on the client feedback, Sinot eliminated the unused deck spaces and developed the owner's area over two decks.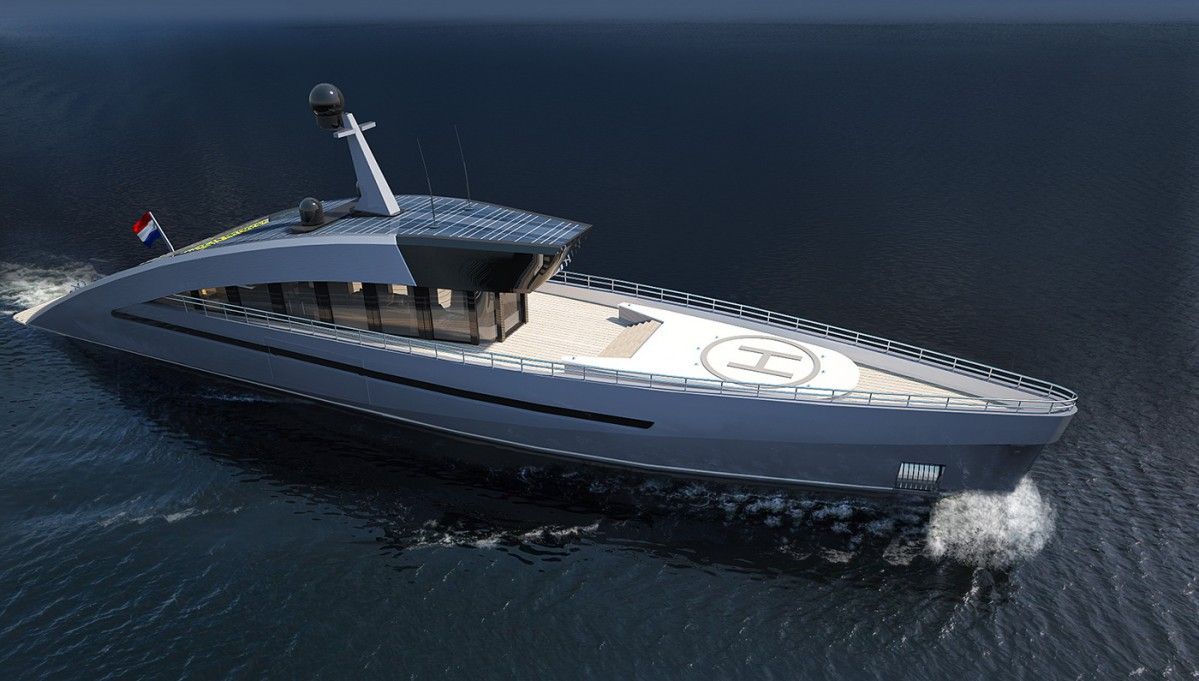 Designed by Max Zhivov, Sky Ya concept yacht has a length of 47 meters and wants to be one of the most eco-friendly yachts out there. It's a semi-displacement hybrid motor yacht with some interesting curves. On top of the wheel-house, the concept yacht Sky Ya features solar panels, and on the outdoor deck holds space for a garden.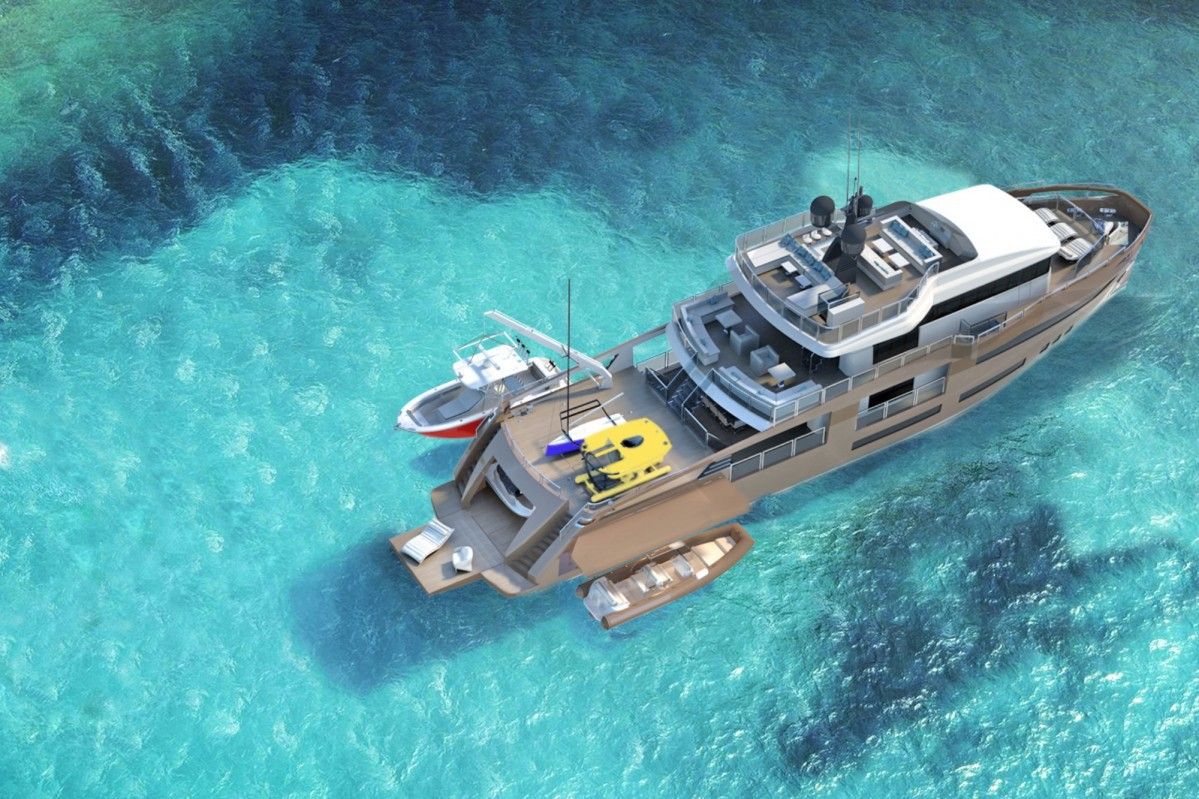 French builder Ocea Yachts have presented its latest explorer yacht concept. It's a 33.5 m vessel named OceaNemo 33. This concept has been developed in partnership with Italian naval architect Fulvio de Simoni. It is an all-aluminium yacht that takes design cues from the OceaNemo 44 sports utility yacht concept, revealed last year.