How much does it cost?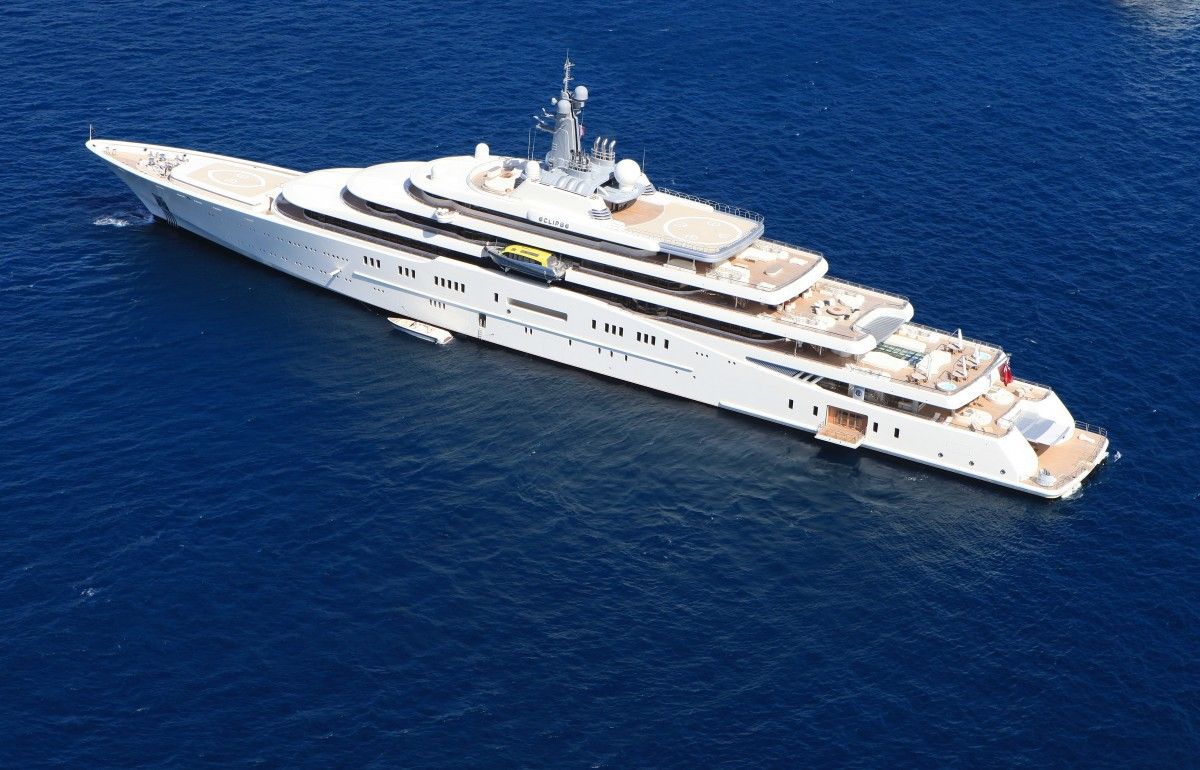 How much does a megayacht cost? A lot, that's for sure. We put together the most expensive five superyachts in the world.
1. Eclipse $1 billion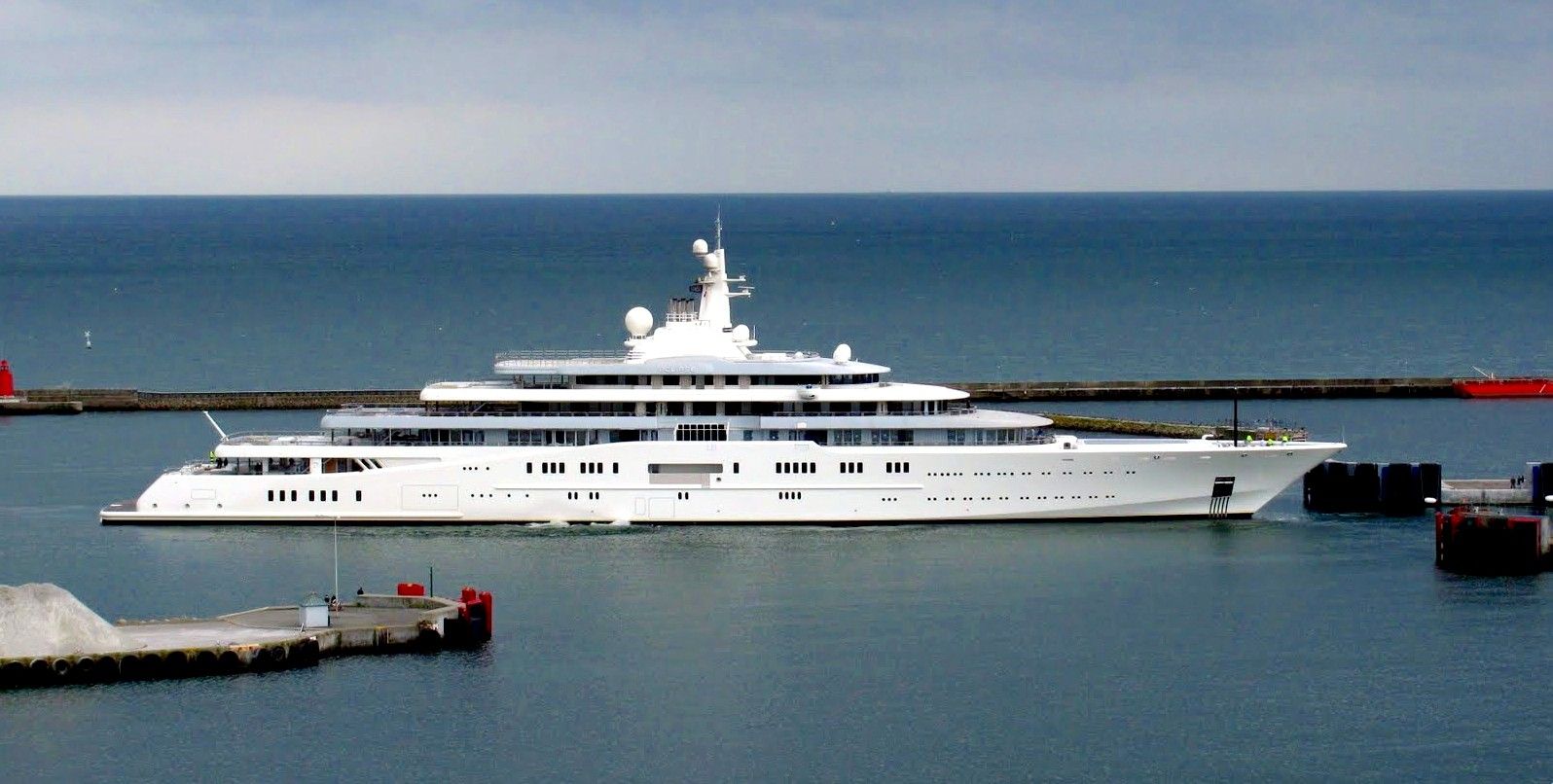 This famous superyacht is owned by Russian billionaire Roman Abramovich. Built by German yard Blohm+Voss in 2009, Eclipse is one of the largest superyachts in operation. With 162 meters in length, she currently holds second position behind the mighty Azzam.
Eclipse has 24 cabins, two swimming pools, a disco hall, a mini-submarine and two helicopter pads. She also well defended against possible intruders with a detection system and a missile defense system. She also has an anti-paparazzi system with lasers sweeping the surrounding areas. Eclipse needs a staff of 70 people to operate. The cost of building this megayacht are estimated between $500 million and $1.5 billion.
2. Azzam $650 million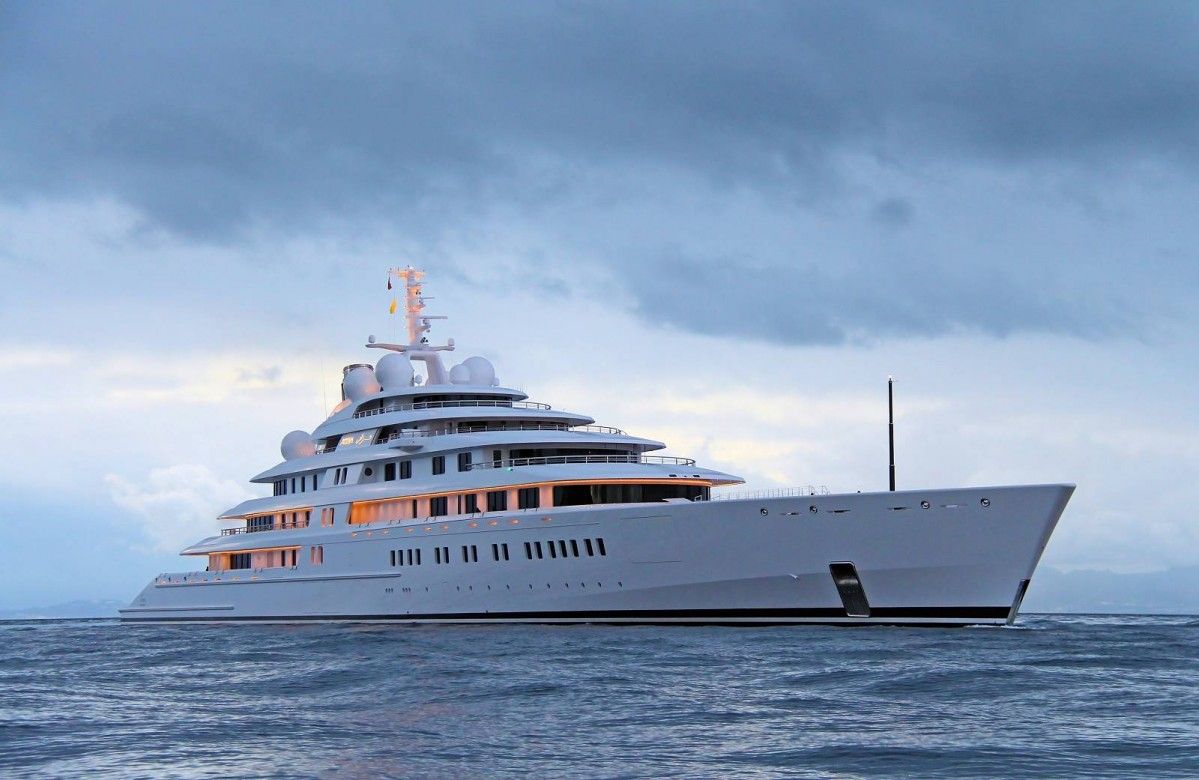 This is the biggest yacht in the world. It was proudly built by Lurssen Yachts. The technical specs of this ship are being kept secret. The propulsion system is an innovative water-jet with two fixed drives and two directional.
This system can push the huge yacht to an impressive speed of 31.5 knots. The owner is Sheikh Khalifa bin Zayed al-Nayan, President of the United Arab Emirates and Emir of Abu Dhabi. The price of Azzam superyacht? $650 million. At 180 meters long is an impressive sight in any harbour.
3. Dubai $350 million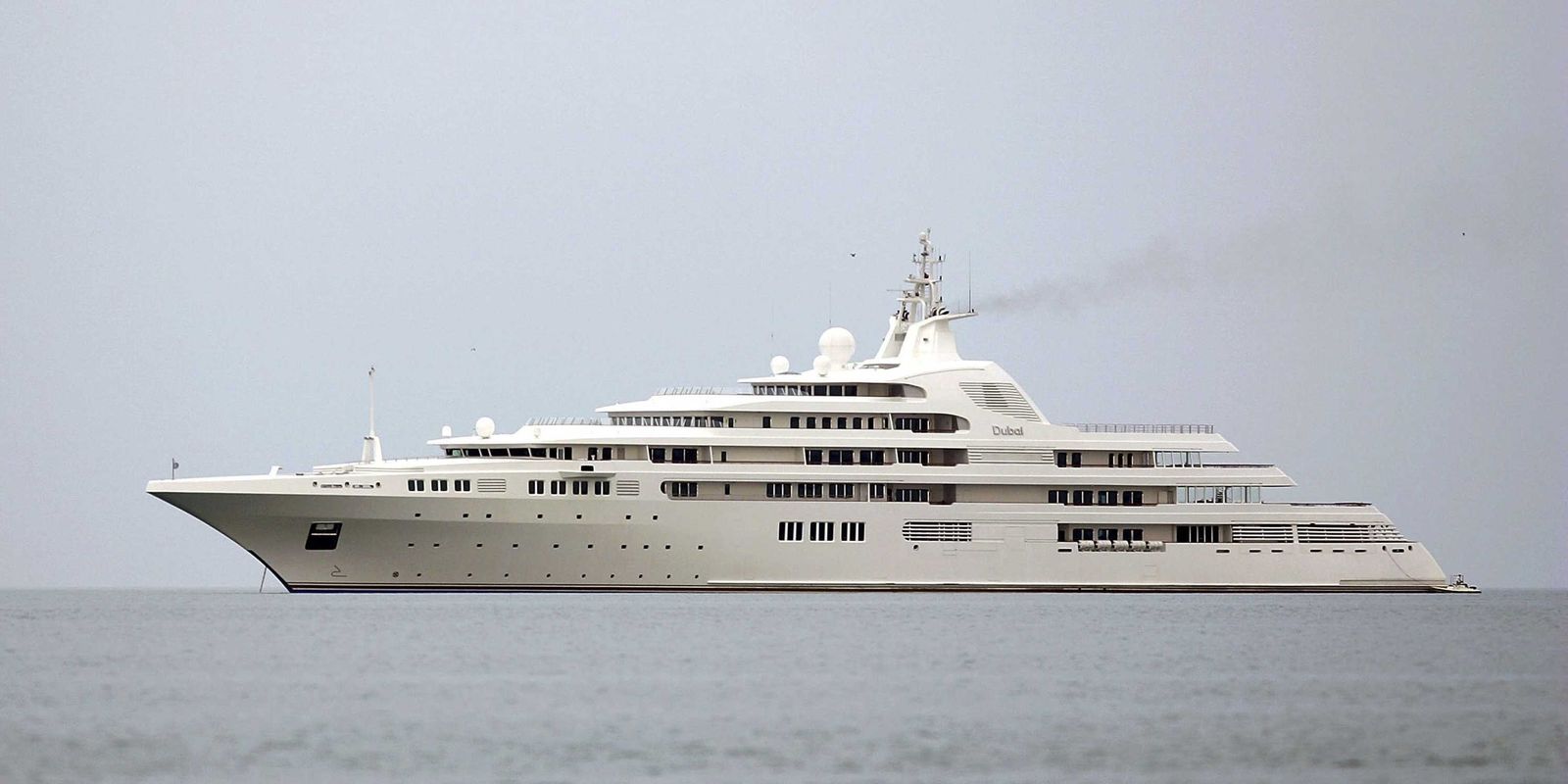 Launched in 2006, Dubai is a joint project between Blohm+Voss and Lurssen shipyards. She is the third largest superyacht in the world with 162 meters in length. Originally commissioned by Prince Jefri of Brunei. The project was halted in 1998 with just a bare hull and partially complete superstructure.
It was sold to Dubai government and completed in 2006 by Platinum Yachts. Named Dubai, the vessel is the Royal Yacht of Sheik Mohammed bin Rashid al-Maktoum of Dubai. It can accommodate 24 guests in luxurious conditions. It has an owner suite, five VIP suites and six guests' suites. The list of facilities is long: swimming pool, barbecue area, cinema, discothèque, helicopter platform, fitness area, garage for a submarine and a vast collection of water toys.
4. M/Y A $323 million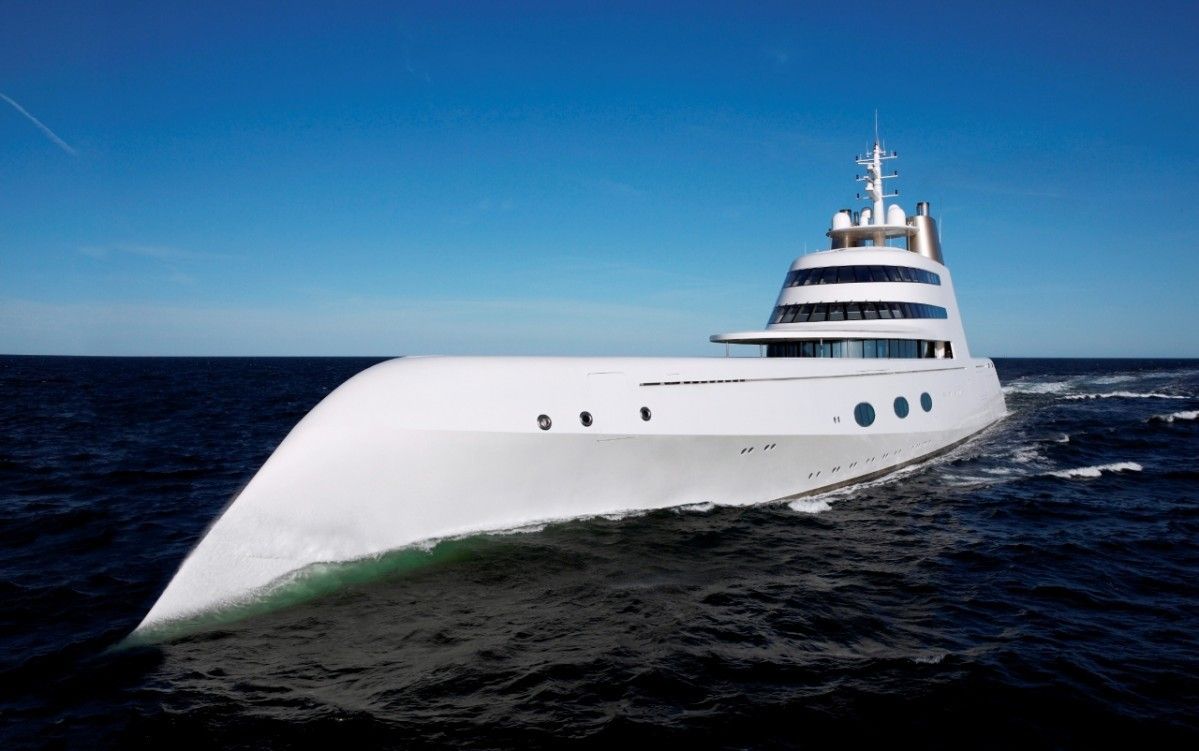 Motor Yacht A is probably the easiest superyacht to spot due to her unusual shape that resembles a stealth ship or submarine. Built by Blohm+Voss in 2008 and owned by Russian billionaire Andrey Melnichenko, M/Y A estimated value is around $323 million.
Designed by Philippe Starck. Motor Yacht A can accommodate 14 guests in seven luxurious cabins, as well as a crew of four. Power is sourced from two MAN engines of 6,035 hp each. A can reach a maximum speed of 23 knots, the cruising speed being 19 knots. The autonomy is 6,500 nautical miles.
5. Al Said $300 million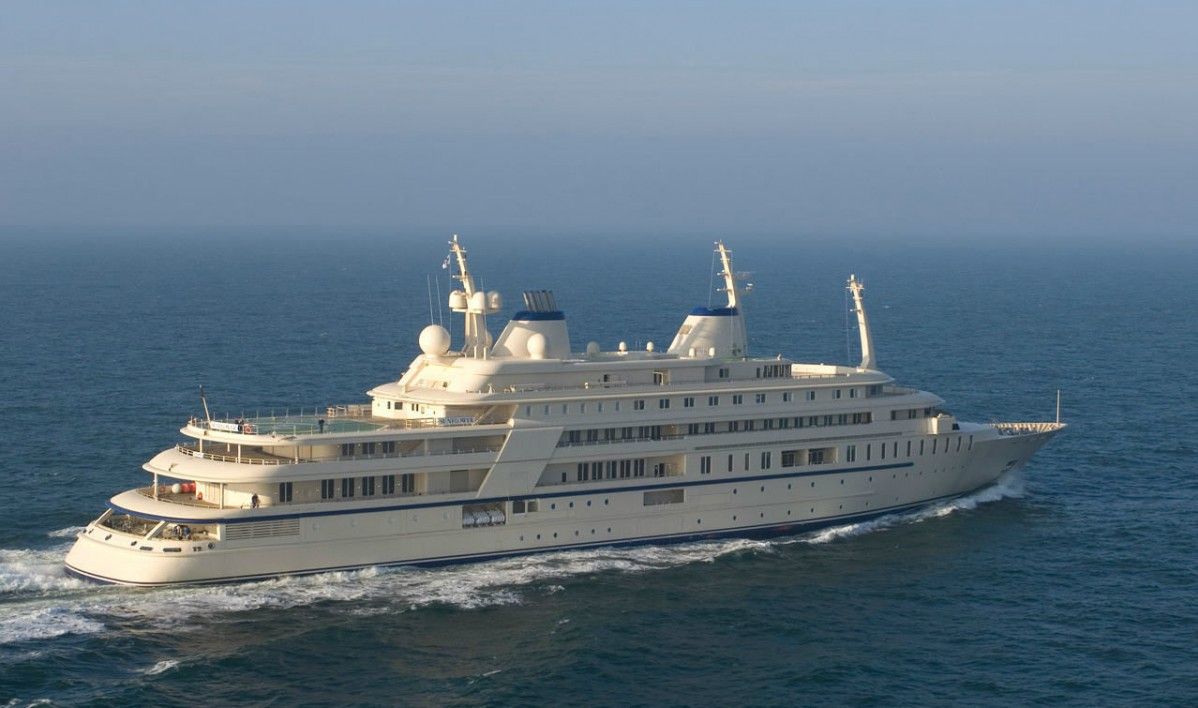 This luxury private yacht built by Lurssen in 2006 belongs to the Sultan of Oman. Not many details are known about superyacht Al Said apart from the fact it houses a concert hall big enough for a 50-piece orchestra. She can accommodate 65 guests and needs a crew of 150 to operate.