They are not always majestic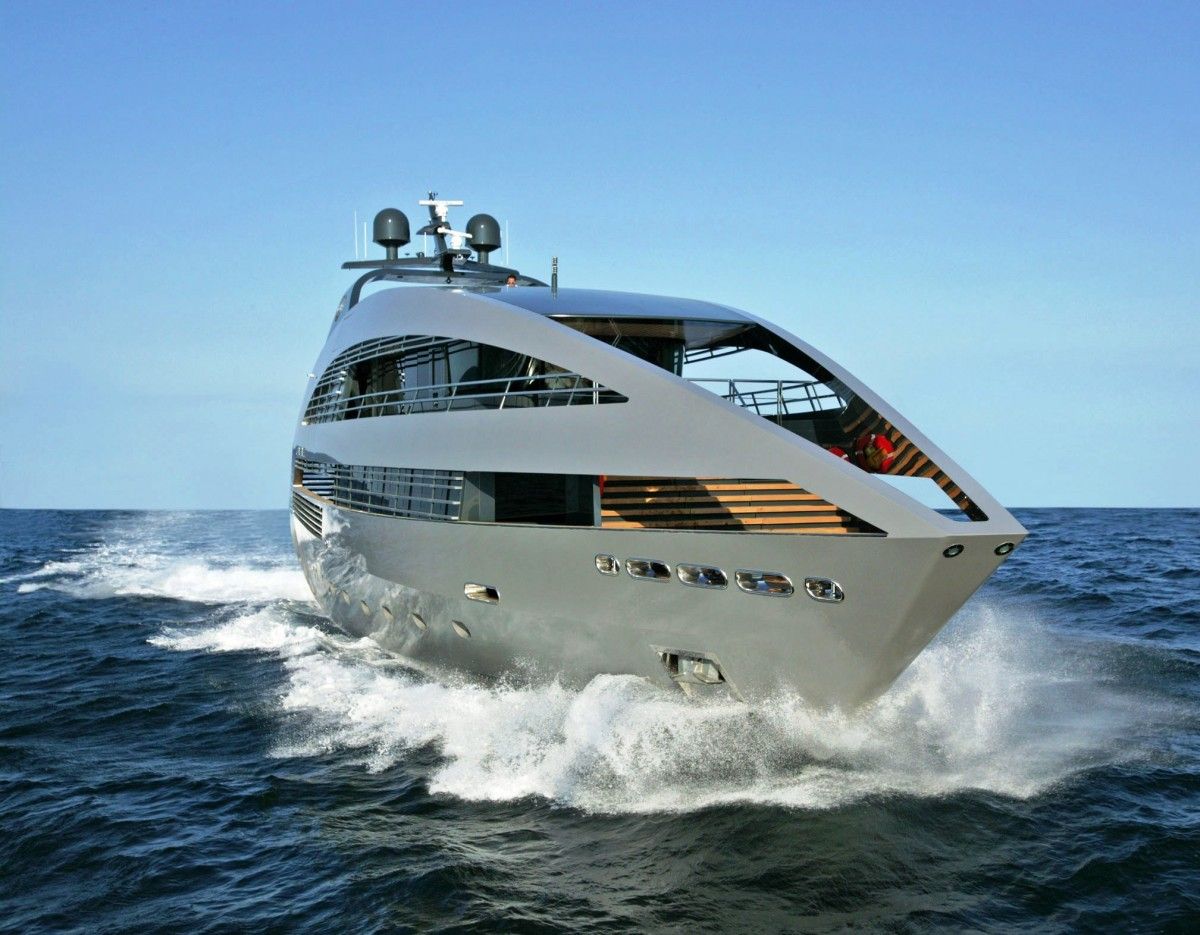 When we think about superyachts we always imagine beautiful and gracious vessel cutting through the water with majestic attitude.
But, sometimes the designers take a different road. If the future owner wants to stand out of the crowd, different designs emerge. Let's take a look at five very different superyachts.
1. M/Y A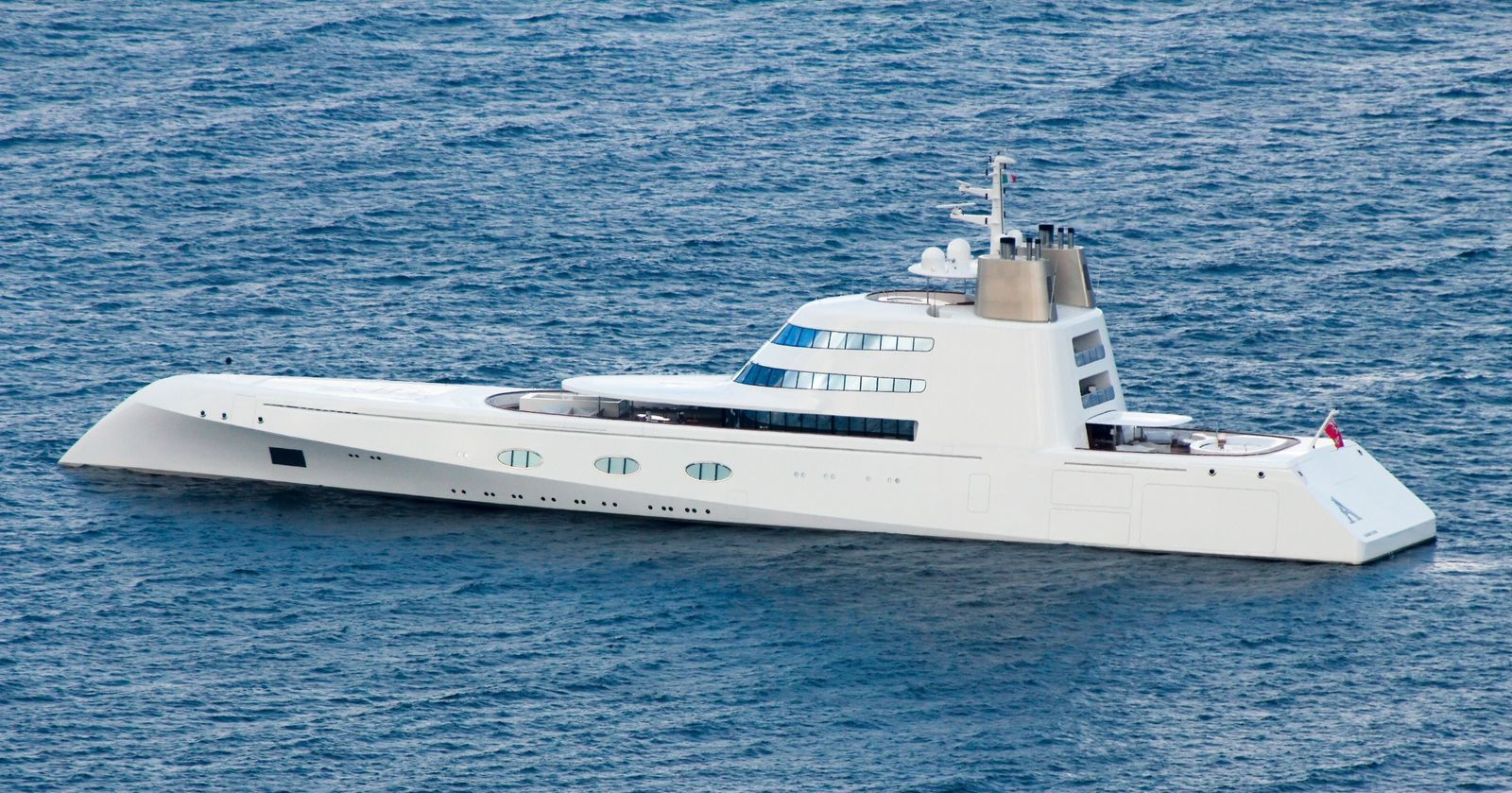 The strange silhouette of Motor/Yacht A is familiar to all superyacht fans. Launched in 2008 for Russian billionaire Andrey Melnichenko and built by German specialists Blohm+Voss, M/Y A is today one of the most iconic and instantly recognizable superyachts. The 119m vessel boasts curvy lines designed by Phillipe Starck. Still, the shape and design it's not for everybody's taste.
Her owner doesn't want to stop here and has commissioned an even more outrageous superyacht. Named S/Y A, it is currently in build at Nobiskrug shipyards. It will be a true behemoth of the seas with 143 m in length and the largest sail assisted motor yacht in existence.
2. The Ocean Series by Rodriquez Yachts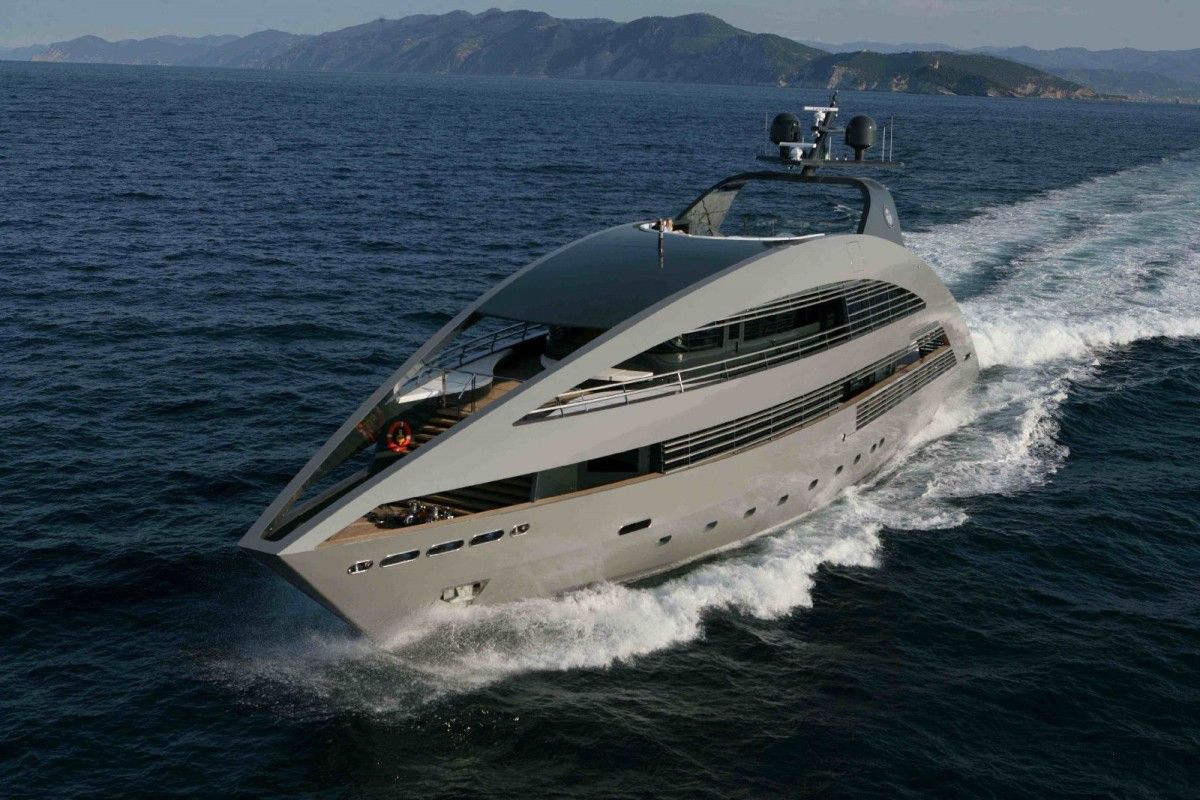 There are three similar yachts with symmetrical design that makes difficult to tell if she's coming or going. The three vessels are named Ocean Pearl, Ocean Sapphire and Ocean Emerald. This small fleet was built in 2009 by Rodriquez Yacht, a brand owned by Intermarine, an Italian shipyard, that usually builds commercial and military vessels.
The 41 m long yacht was built to a design imagined by British architect Norman Foster & Partners. The emphasis was on space and natural light. The architects maximized the amount of natural light by using floor-to-ceiling windows. The Ocean Sapphire is also available for charter, with prices starting at $130.000 per week.
3. Yas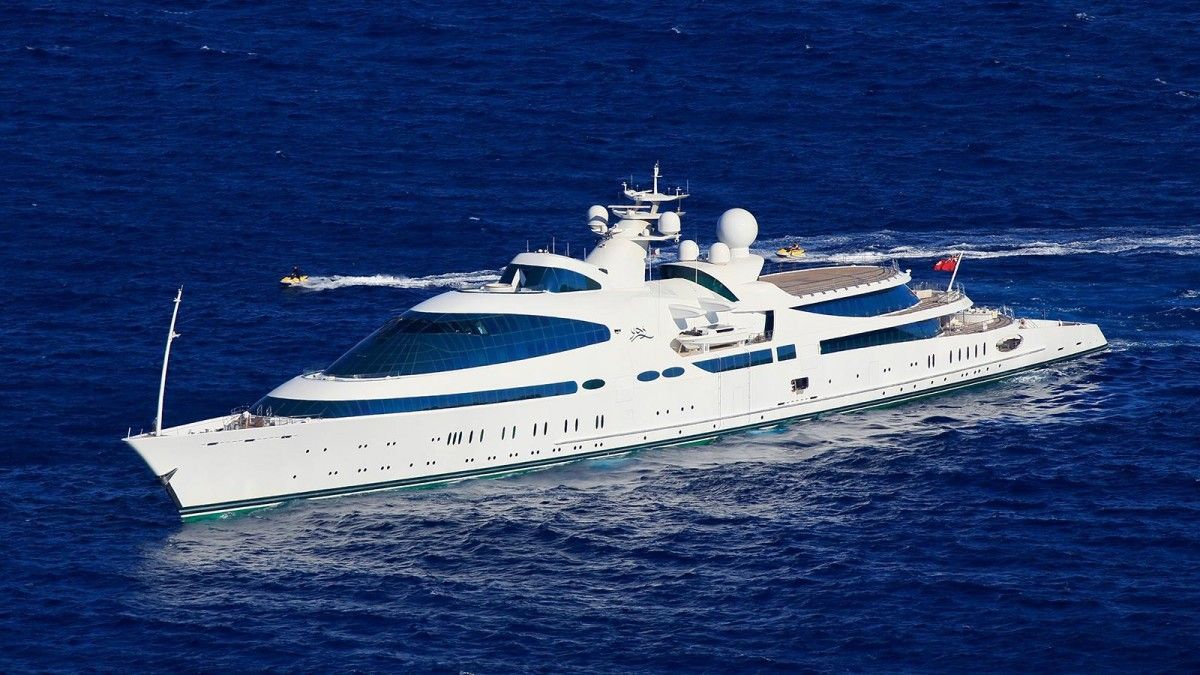 This is one weird looking ship. Launched in November 2011 by Abu Dhabi MAR, Yas was built in Abu Dhabi using the steel hull of a 1977 Dutch-built navy frigate. The old ship was completely modified and new machinery was added, along with new systems and a luxury interior. It is estimated that the 141 meters Yas can accommodate 60 guests and it needs a crew of 56 to operate. The superstructure is manufactured from advanced composites and glass. The odd silhouette was inspired by the shape of a dolphin. For power, Yas uses two MTU diesel engines and has a top speed of 26 knots. Yas is also one the largest superyachts in the world, curently ranking in eighth position.
4. Guilty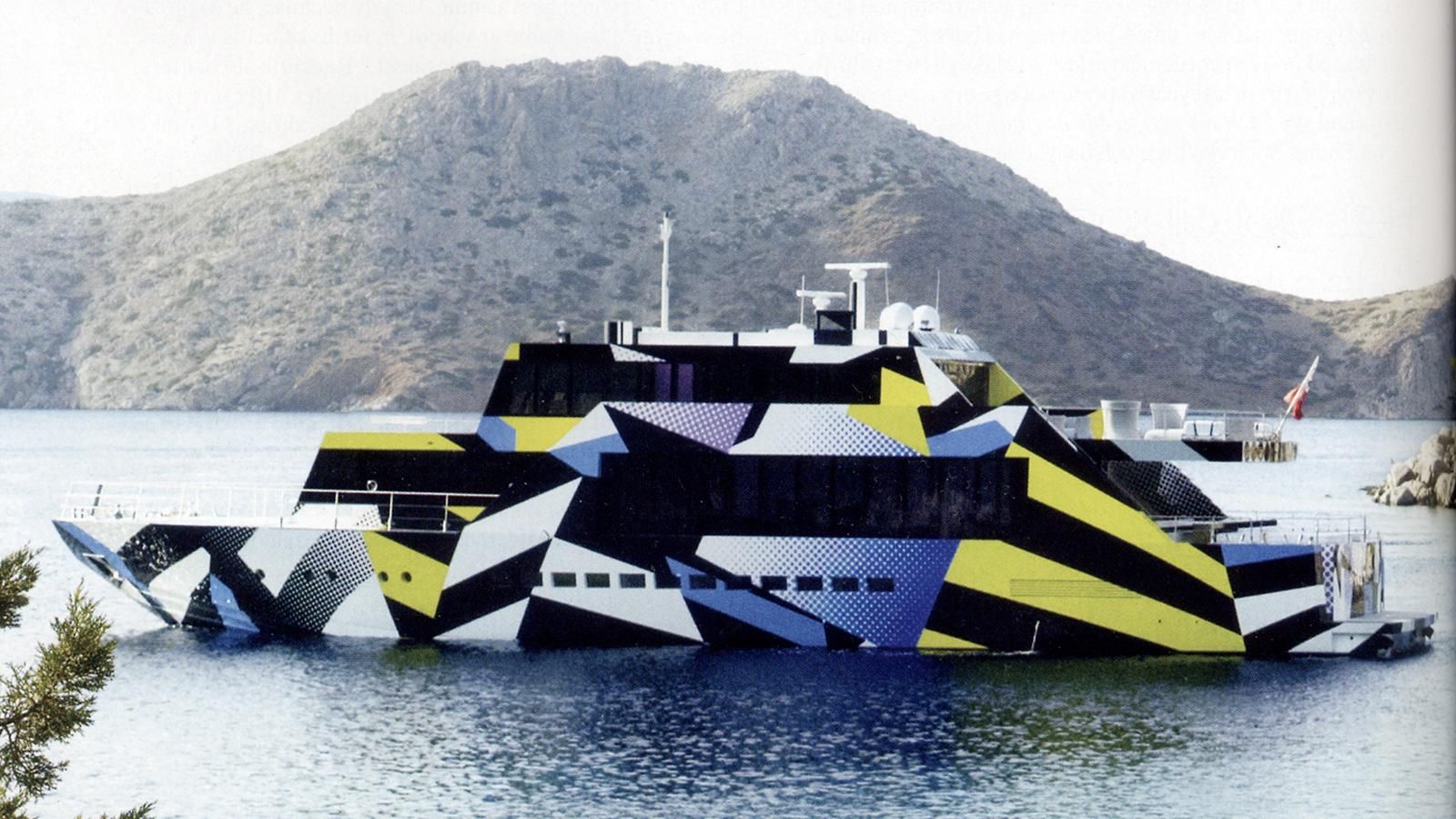 Guilty can be instantly spotted due to an amazingly cool paint job by famous American artist Jeff Koons. The 35.3 m long superyacht was built in 2008 at Cantieri Navali Rizzardi. The livery was inspired by WWII dazzle ships, whose wild paint job were a form of camouflage.
5. Crazy Me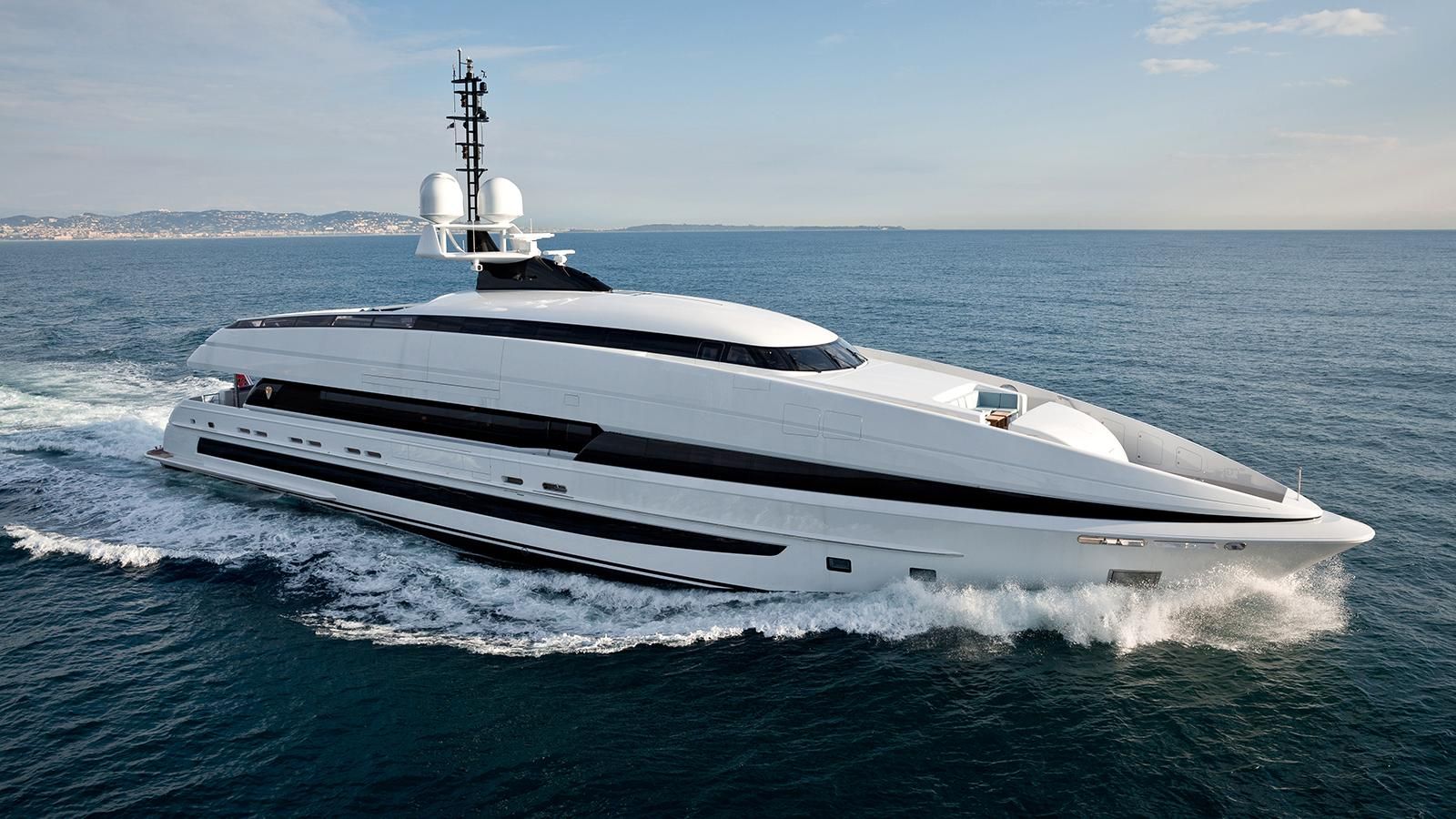 This is more of a case of love it or hate it design. The Heesen built Crazy Me superyacht has an imaginative exterior that pays tribute to function more than form. It is a very private ship and although has ample outdoor deck spaces, they are hidden from view by her unique superstructure. The 50m superyacht was built in 2013 and has interiors designed by Christian Gatto and exterior design by Gary Grant Design. She can accommodate 12 guests in six cabins and can reach a top speed of 21 knots.