These are the giants of the seas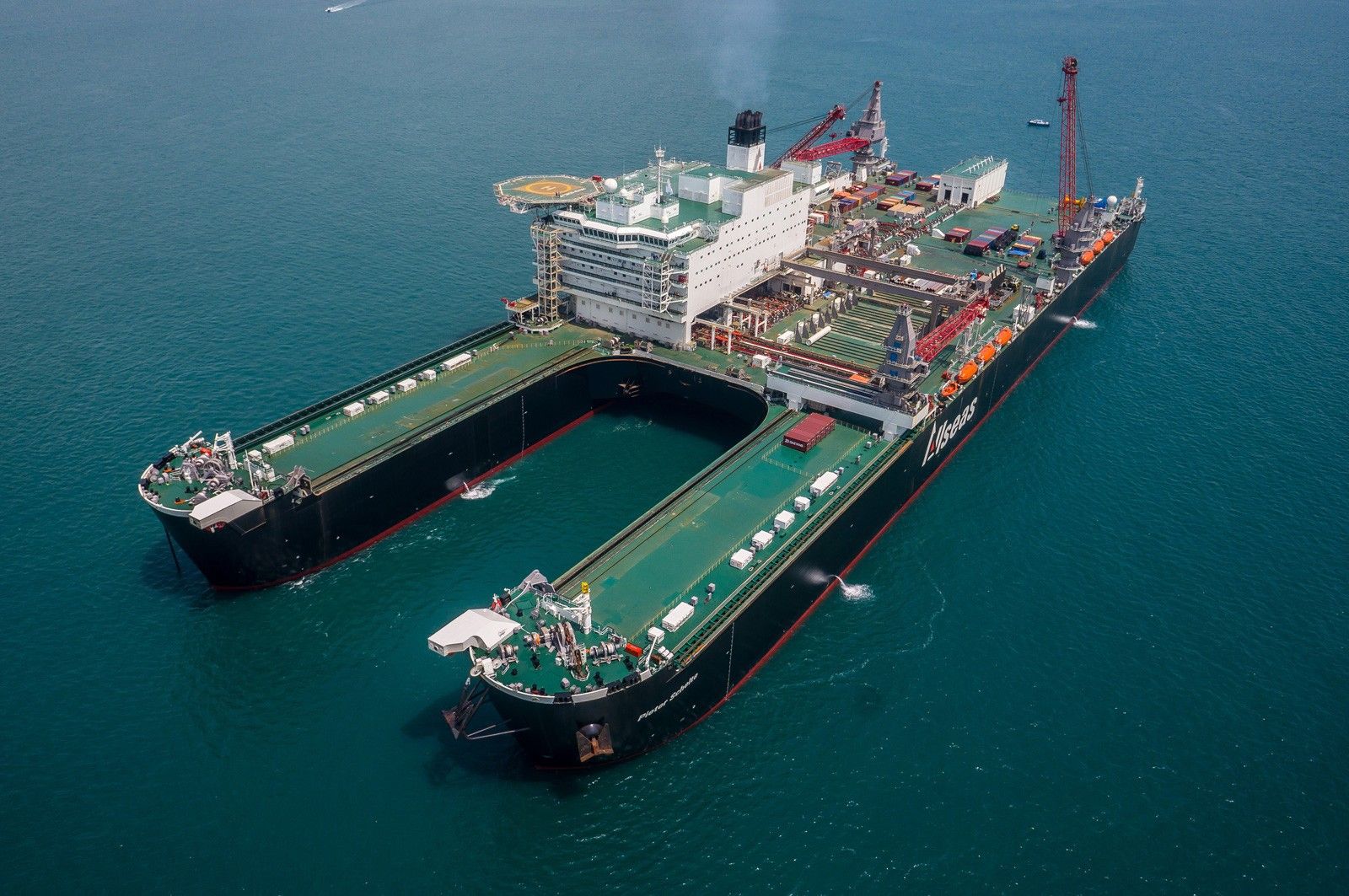 The oceans of the world have a lot of space. You can float almost everything, and some ships have become huge just to become more efficient.
Large is more. More people on a cruise, more oil in the tanks, more containers filled with stuff for the consumer market. So, we've put together the largest ships that roam the oceans. Some are the largest by length, others by gross tonnage or capacity. Let me explain.
1. Cruise Ship – Harmony of the Seas (2016) 226,963 GT, 362.12m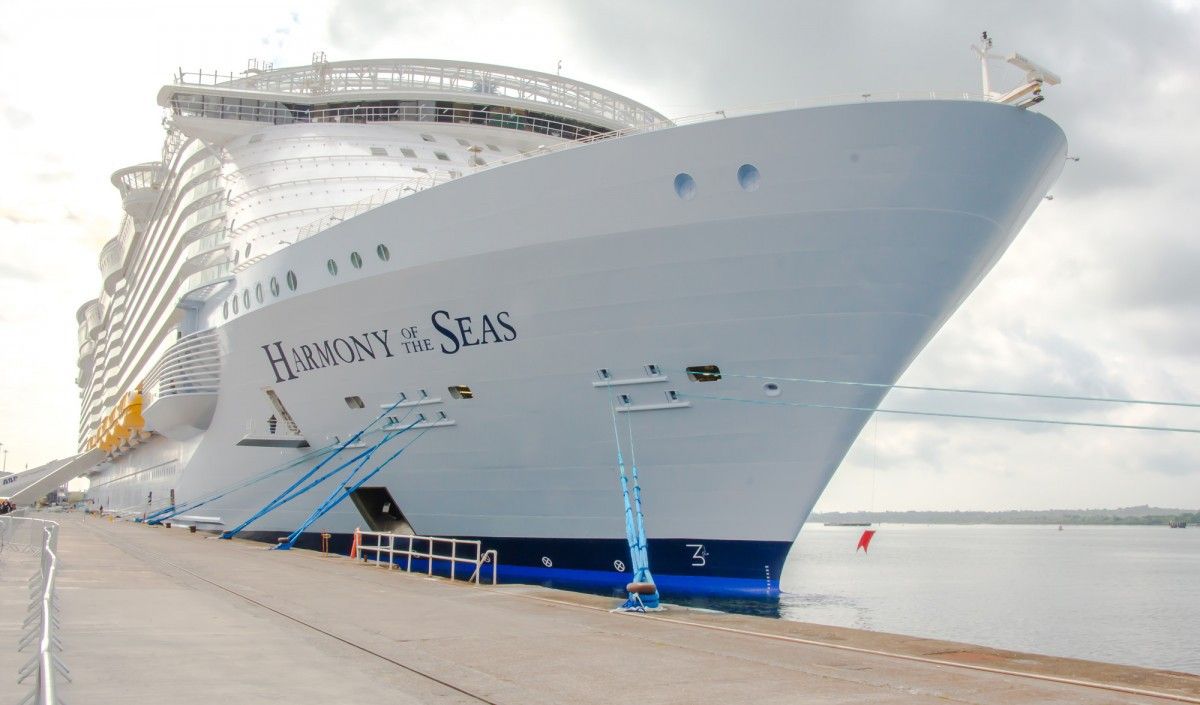 The cruising industry is growing every year. More and more floating cities, known as cruise ships are filling the seas and the popular tourist destinations. And they've become bigger and bigger. Royal Caribbean is one of the largest companies in this business and they take pride in their fleet of cruise ships. Among them is the largest of them all. Harmony of the Seas is the biggest cruise ship to date. Launched in 2016, Harmony of the Seas is 362.12 m long and has a gross tonnage of 226,963.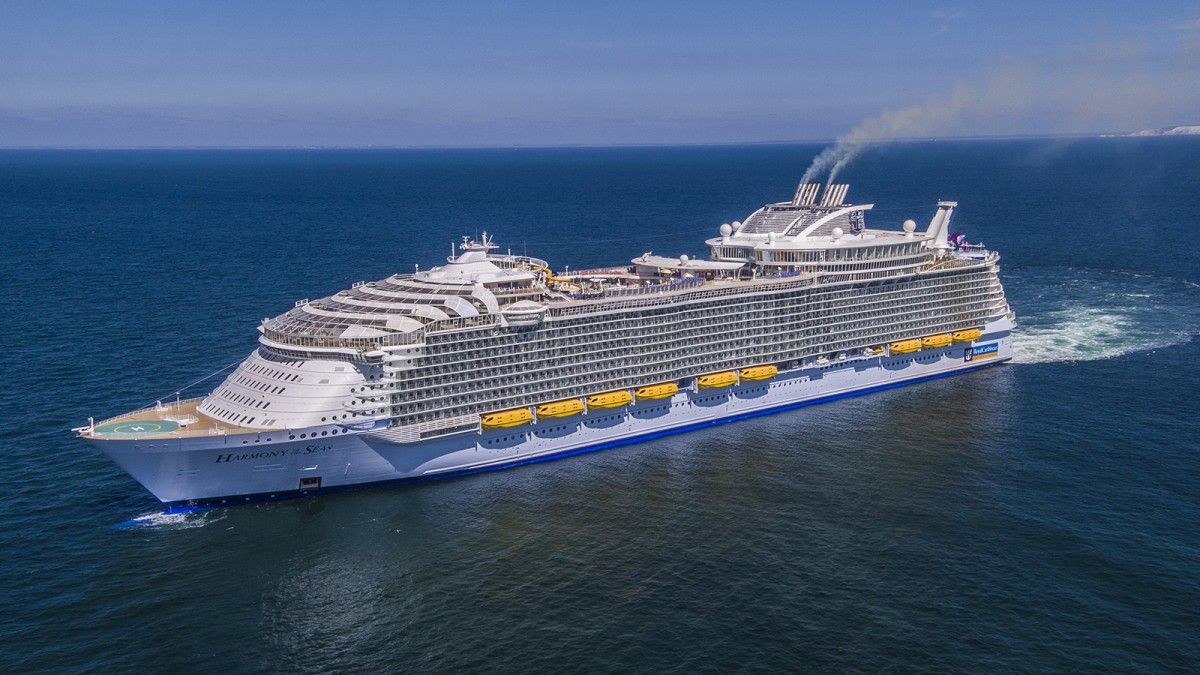 This behemoth can welcome aboard 5,479 guests in double occupancy, but she will fit 6,780 guests in total. It also needs a very large crew: 2,100 members. A big ship like this needs a lot of power to get underway. In the belly of the ship, there is a pair of Wärtsilä 16-cylinder diesel engines capable of 18,860 kW each and another four Wärtsilä 12-cylinder diesel delivering 13,860 kW each. For propulsion, the ship uses three ABB Azipod electric azimuth thrusters and four bow thrusters. Cruising speed is 23 knots.
16 decks from the total of 18 are reserved for the guests. For accessing their staterooms, the guests can use one of the 24 elevators found on board. It has 20 restaurants and 23 swimming pools. The construction of this ship took two and a half years.
A film about Harmony of the Seas can be seen below:
2. Tanker – Seawise Giant (1979-2009) 260,851 GT, 485.44m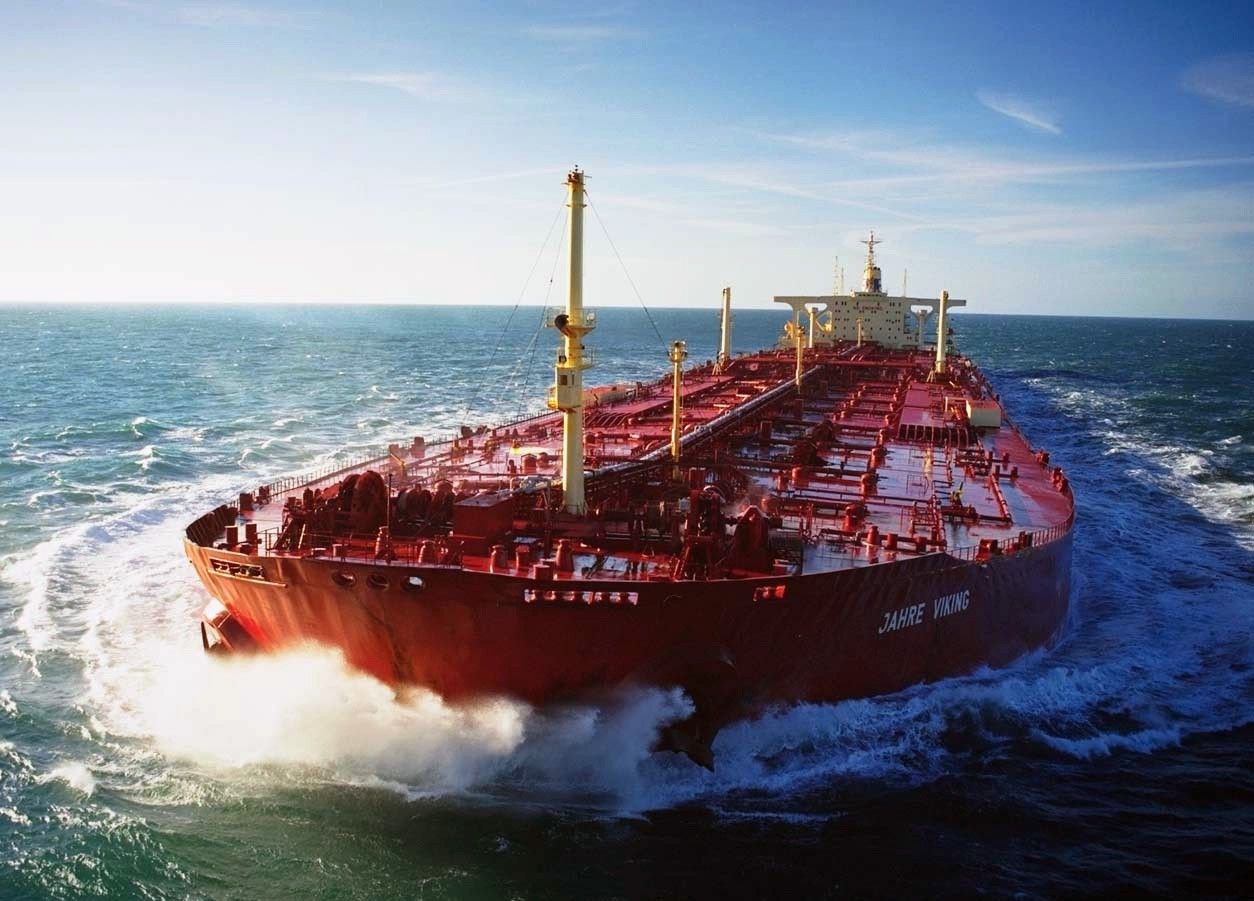 Tankers have always been enormous ships. The largest moving object built by man was the Seawise Giant, a 485.44 long oil tanker, now retired. The ship has an odd story and a plethora of names. She was ordered in 1974 by a Greek shipping magnate and built in Japan by Sumimoto Heavy Industries. When delivery was due, the Greek magnate was unable to pay, and the ship stayed dock until she was sold to a new owner, the C.Y. Tung, Chinese shipping kingpin. Launched in 1981 with capacity of 564,763 metric tons deadweight. Her length overall was 458.45 m (1,504.1 ft). Seawise Giant had deck space of 31,541 square meters and 46 tanks.
She entered service shipping crude oil between the Middle East and the United States of America. But, she was to become a victim of war. In 1988, while transiting the Strait of Hormuz she was attacked by Iraqi Air Force plane. The tanker was filled with Iranian oil. She sank off the coast of Iran, becoming the biggest shipwreck in the world.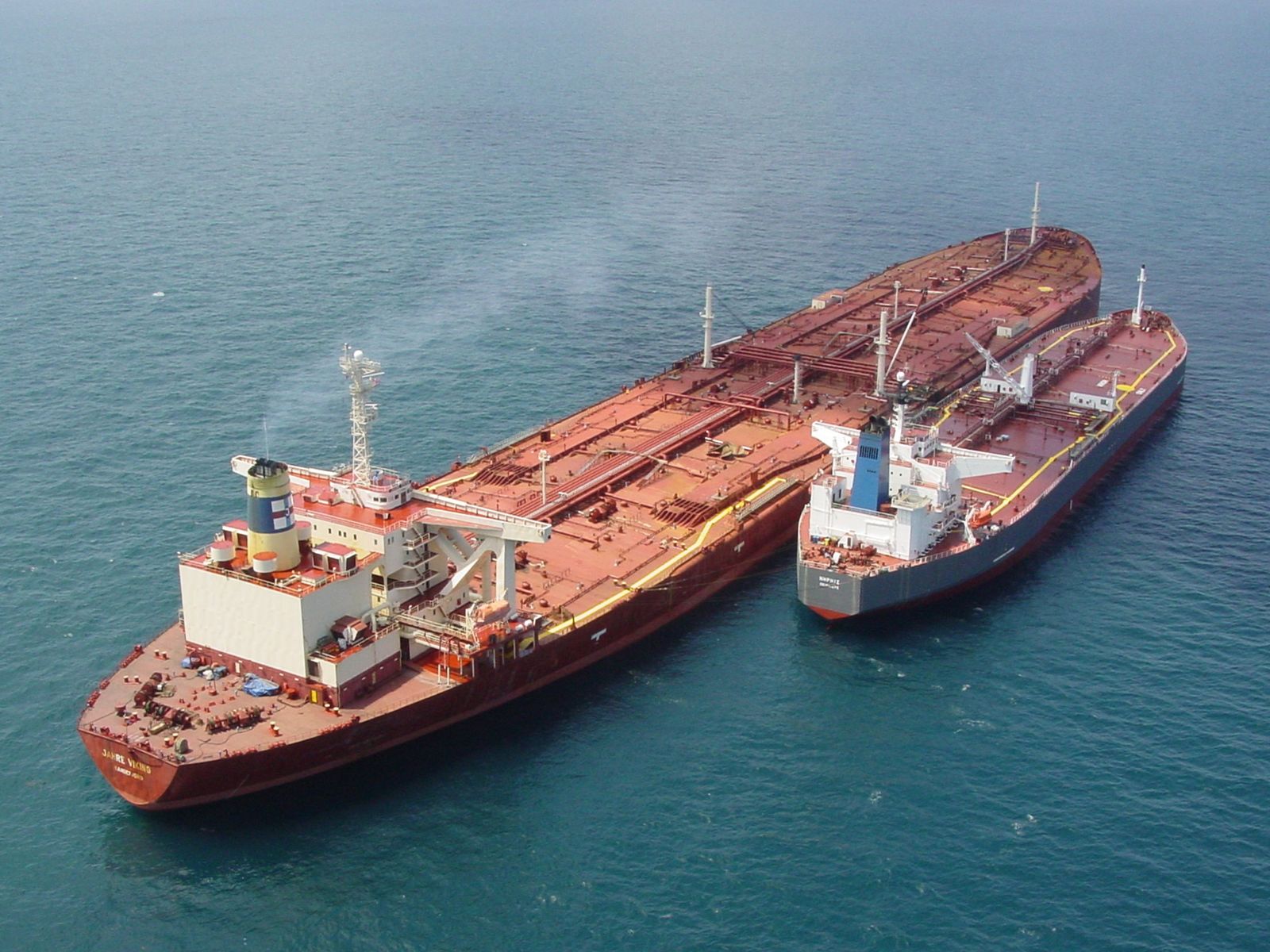 In 1989, the wreckage was bought by a Norwegian company and she was rescued and repaired. After two years, the tanker got a new name, the Happy Giant, and a new life.
In 1991, she switched owners again, and received the third name: Jahre Viking, the name under she sailed for the next 13 years. Big, and difficult to maneuver in port and shallow waters, the Jahre Viking was deemed obsolete. Sold again in 2004, she was converted into a stationary storage tanker. In 2010, she was scrapped at an Indian shipyard. All that remains of her is a 36 tonne anchor exhibited at the Hong Kong Maritime Museum.
Once, even Jeremy Clarkson made a video about it:
3. Container Ship
– Barzan (2015) 195,636 GT, 400m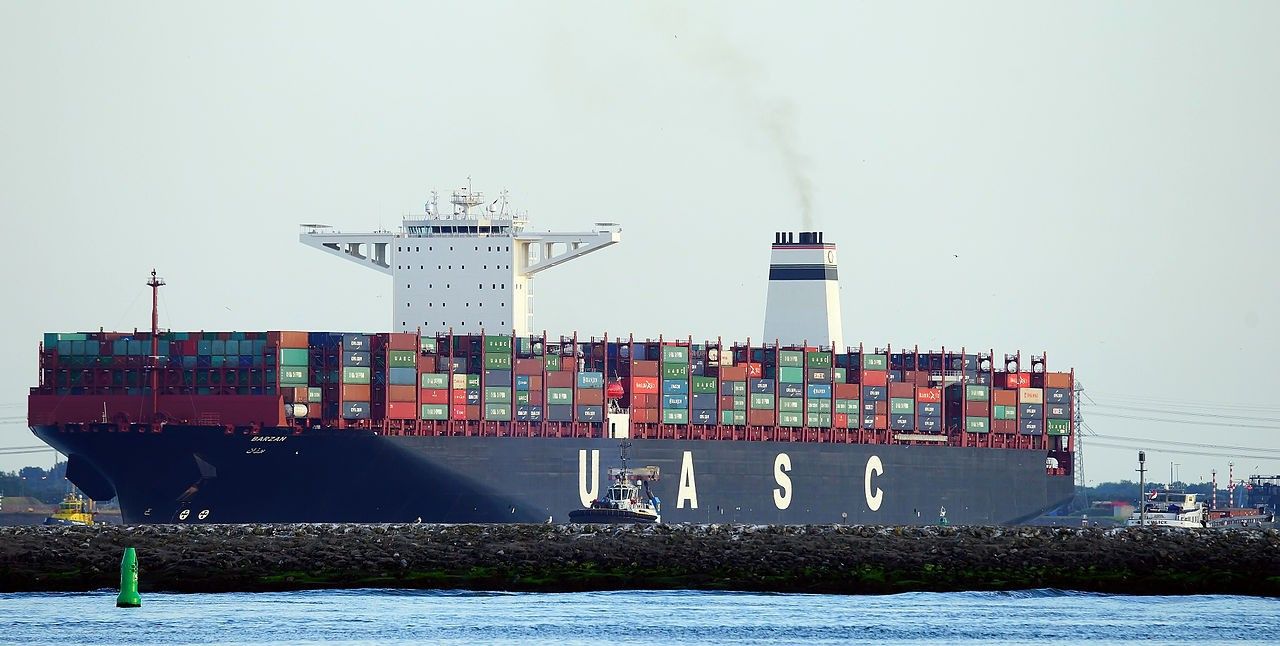 In this category, we have two winners. Container ships are impressive to look at and they are becoming larger and larger. If we look at length, the winner is MV Barzan. Operated by United Arab Shipping Company (UASC), Barzan is 400, in length, but only 18,800 TEU (container capacity). Barzan was built in 2015 by Hyundai Heavy Industries in South Korea.
– MSC Oscar (2015) 192,237 GT, 395,4 m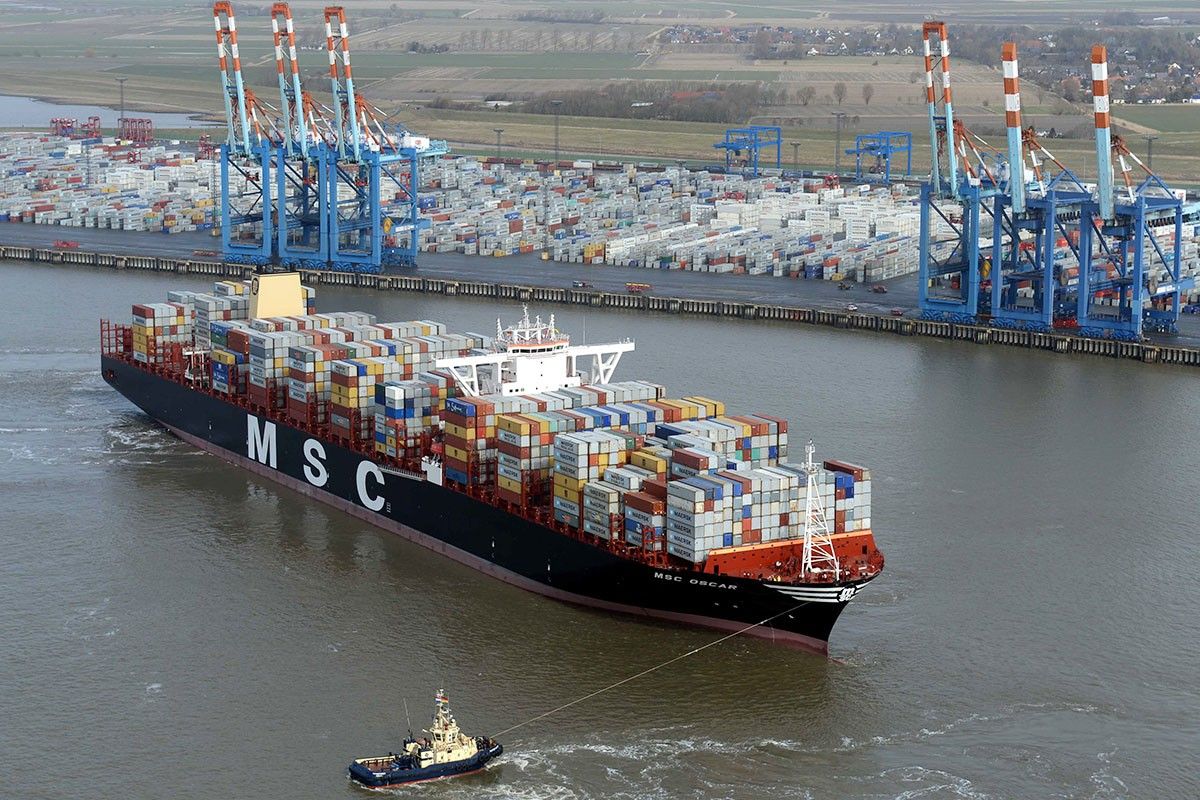 The second impressive ship is MSC Oscar. Standing at 395,4m, she is shorter than MV Barzan, but she can carry more containers. The capacity is 19,224 TEU. Power is provided by a two-stroke diesel engine from MAN Diesel that delivers 83,800 hp. The ship was built by Daewoo Heavy Industries and she is operated by Mediterranean Shipping Company (MSC).
4. Crane Ship – Pioneering Spirit (2015) 403,342 GT, 382 m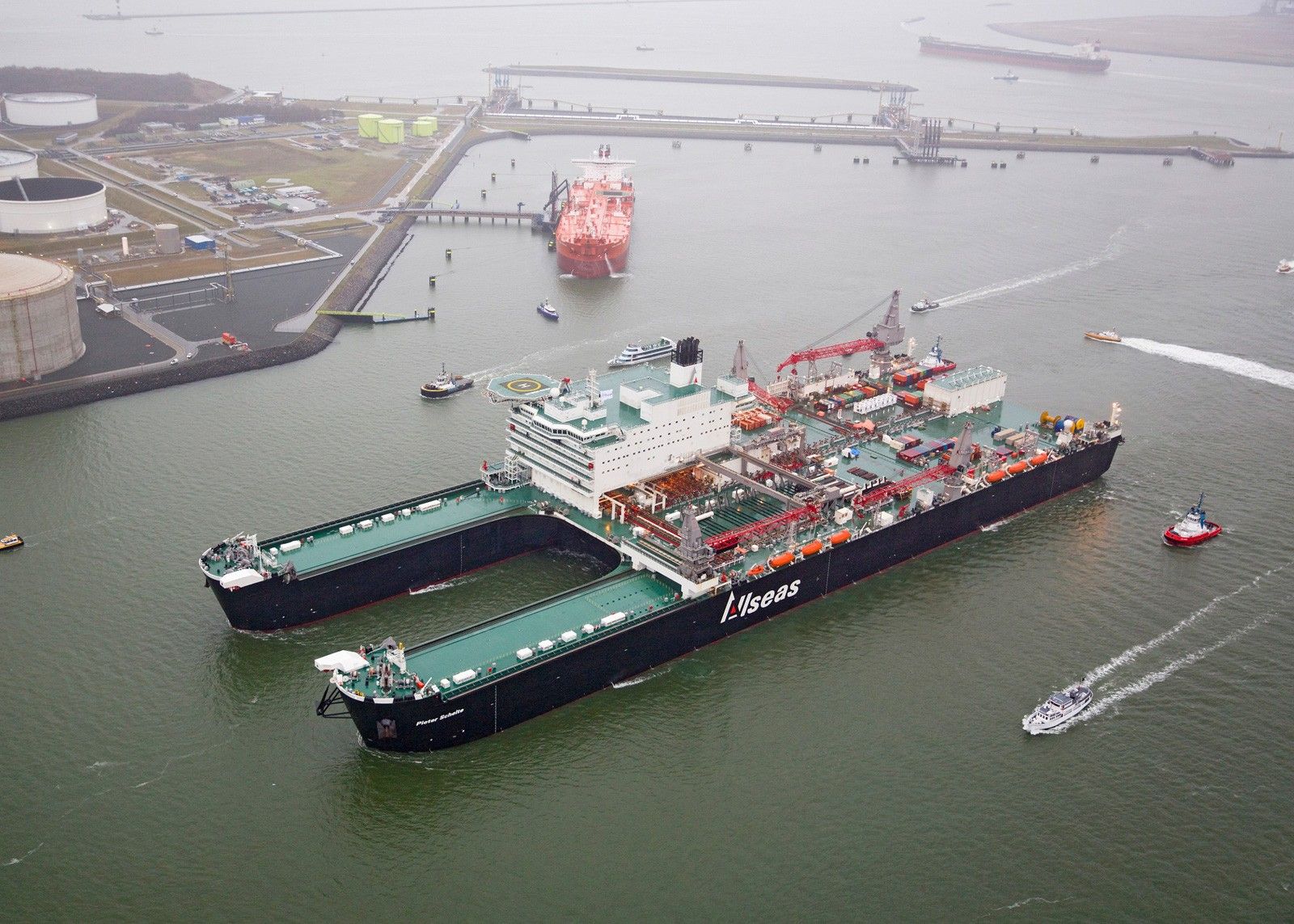 Pioneering Spirit is the largest construction vessel designed for lifting heavy stuff and removal of large oil and gas platforms. She is designed by Swiss company Allseas Group and was built by Daewoo Shipbuilding & Marine Engineering. She has two hulls joined together and a lot of impressive figures: gross tonnage 403,342, 382 m in length and 124m wide.
The vessel commenced offshore operations in the summer of 2016 and set a new offshore lifting record with her first commercial job, removal of Repsol's 13,500t Yme production unit in the Norwegian North Sea, on 22 August 2016.
5. Car transporter (PCTC) – Hoegh Target (2015) 200m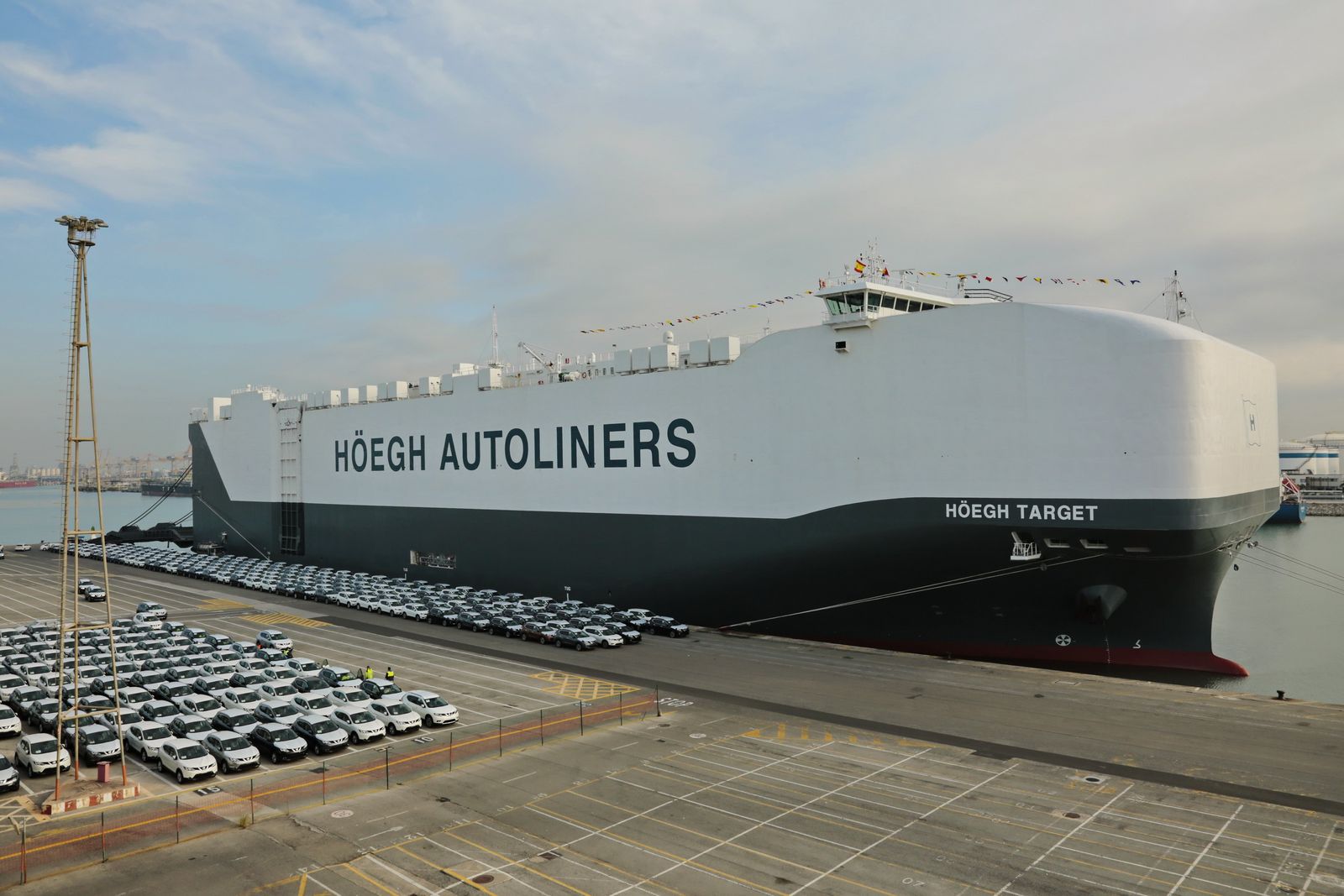 How about transporting cars? Big car makers need to move a lot of cars between continents and this is done by sea. So, this is the largest car transport ship, also known as a PCTC ship (Pure Car and Truck Carrier). Named Hoegh Target, the 200m long vessel has a capacity of 8,500 cars.
She is operated by Norwegian company Hoegh Autoliners. The ship is the first in a series of six vessels under the environmentally-friendly New Horizon design that Hoegh Autoliners will take delivery of in the next 18 months.
6. Transport (submersible ship) – Dockwise Vanguard (2013) 275m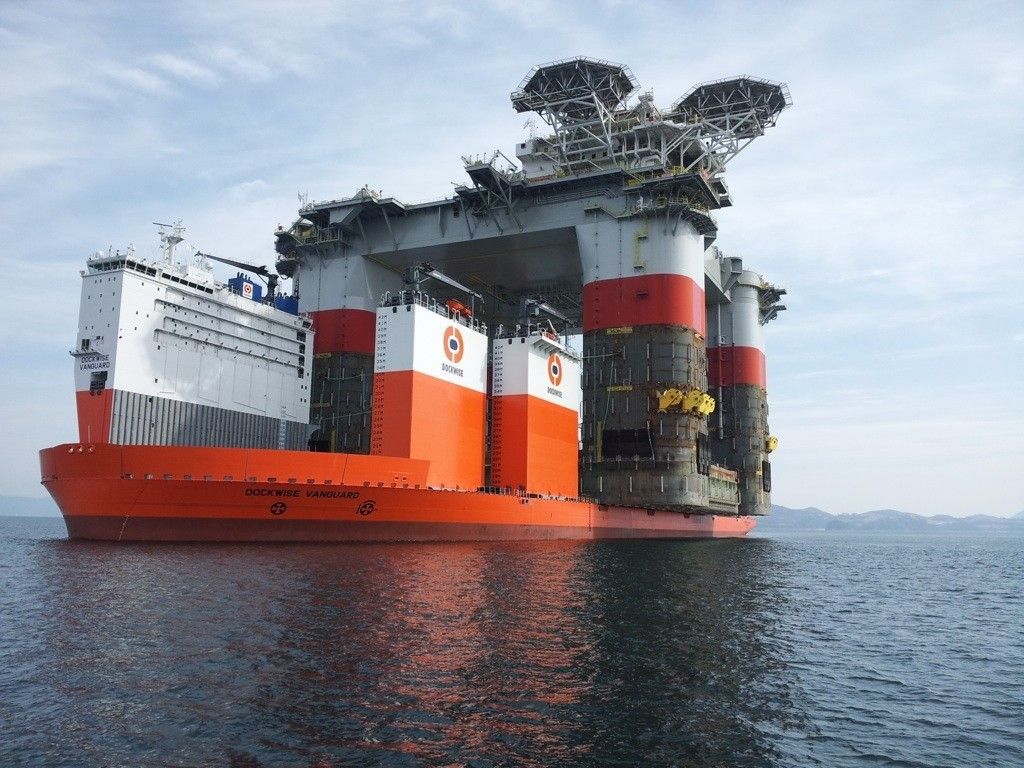 This is the Dockwise Vanguard, the largest transporter ship. It was built by Hyundai Heavy Industries in 2013. The official classification is a semi-submersible heavy lift vessel. It is 275m long and can submerge to 15.5 m. The surface of the deck is 275×70 m.
You can fit almost anything onto this deck. Plus, the cargo can float on its own to the carrier ship.
The Vanguard is different to any other ship of this sort. It's the first bow-less vessel using a design developed by Dockwise and Delta Marine. The crew accommodation, including the lifeboats section, is located on the starboard side of the vessel.
A ship like this needs a lot of power to move around. For engines that can do the job, Dockwise Vanguard uses Wartsila power. Four Wartsila diesel engines drive two controllable pitch propellers (CPP). The propulsion system also includes two retractable thrusters and one bow thruster for high manoeuvrability. Two of the main engines develop 8,700 kW of power each, while the other two churn out 4,350 kW each. The Vanguard can transport almost anything over long distances. For example, in 2013, she moved the Jack St. Malo platform hull (a deep water oil rig belonging to Chevron) from South Korea to the US Gulf of Mexico.