A predator on the loose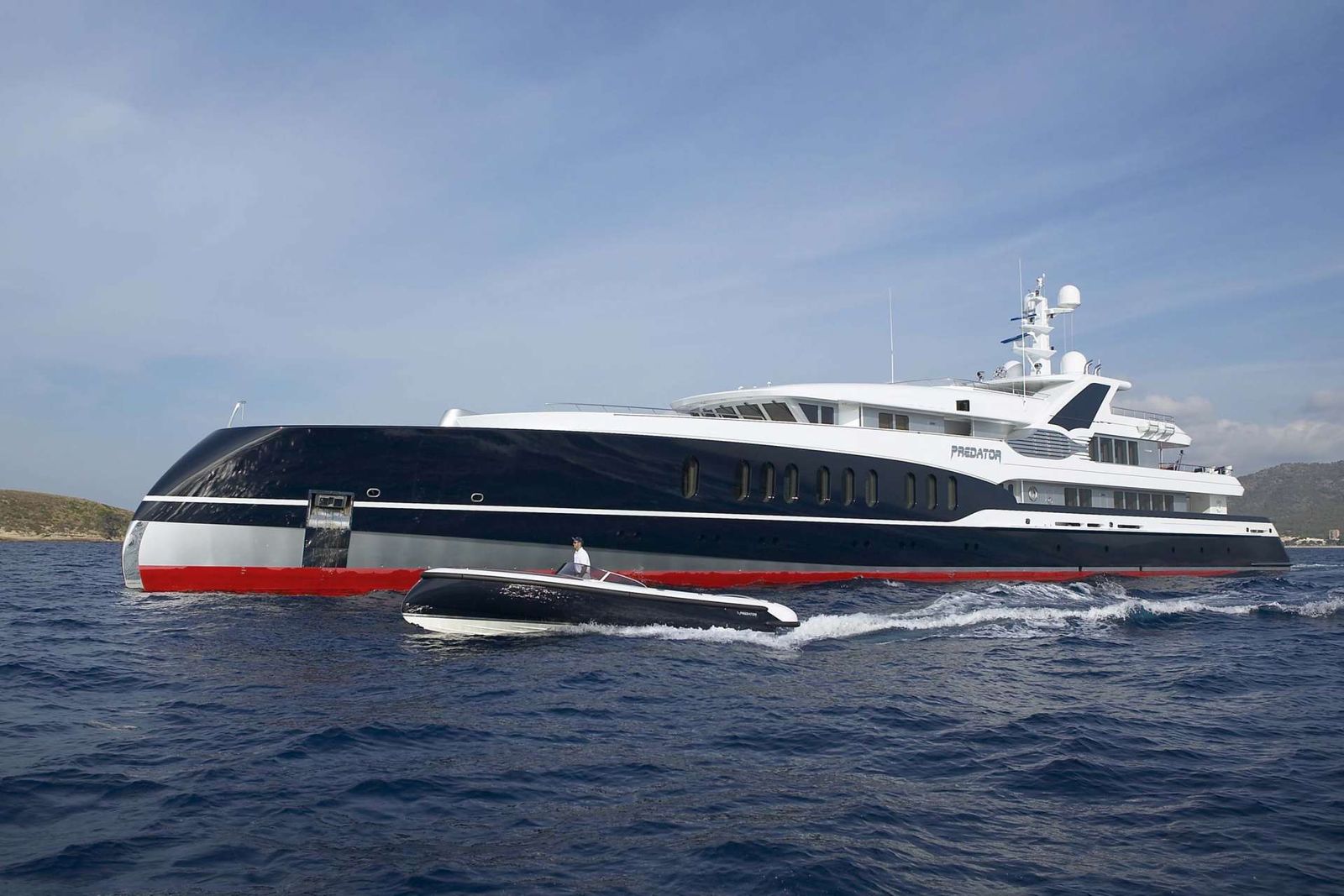 The 72.80-meter Predator will be remembered in the yachting history as the first Feadship with an axe-bow.
This motoryacht also broke several other records at the time of her launch in 2008. Despite being among the quietest Feadships ever built, Predator has the tallest engine room, the longest uninterrupted interior views, the largest draught and carries an unprecedented four-engine propulsion package.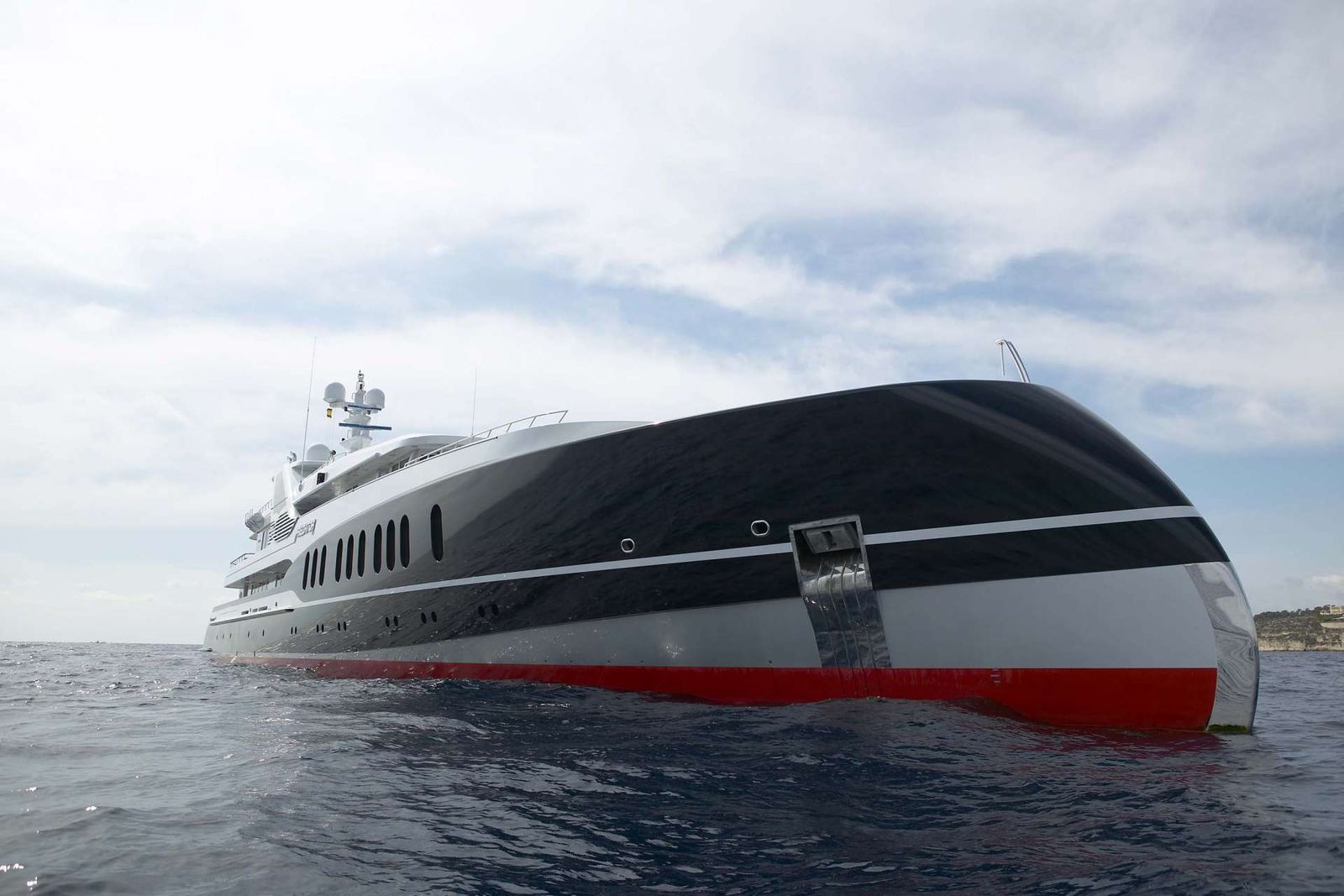 When built in 2008, the brief stated that she needs to reach over 28 knots without the use of jets or gas turbines. This is one of the reasons Predator uses an axe-bow that cuts through the waves. She throws no bow wake even in five-meters seas.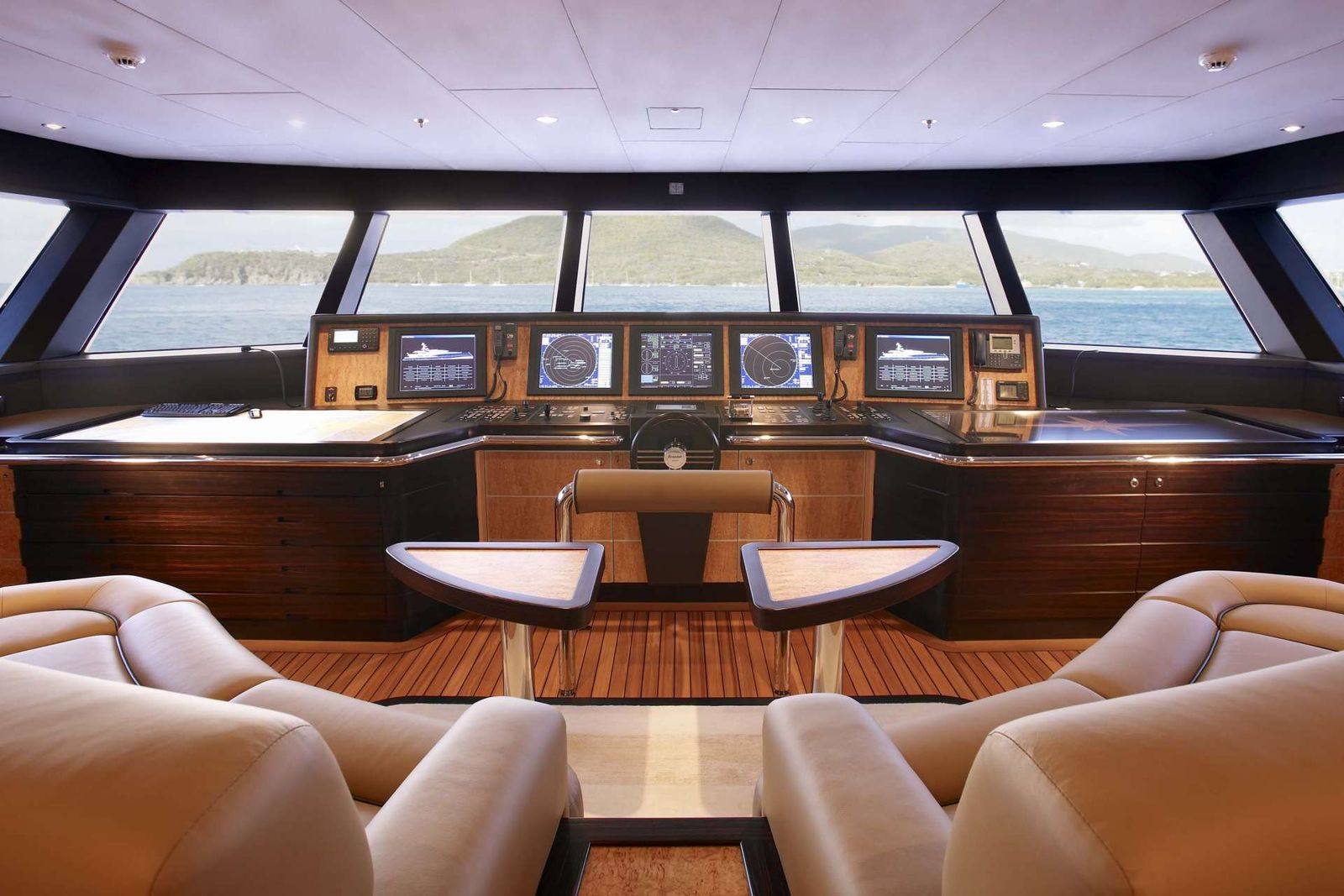 De Voogt Naval Architects has ensured that the axe-bow concept is completed in a yacht-like fashion. Predator's profile flows elegantly aft to emphasize the speedy character of the yacht. And her dramatic looks have been further enhanced by the choice of red, white and blue exterior colors.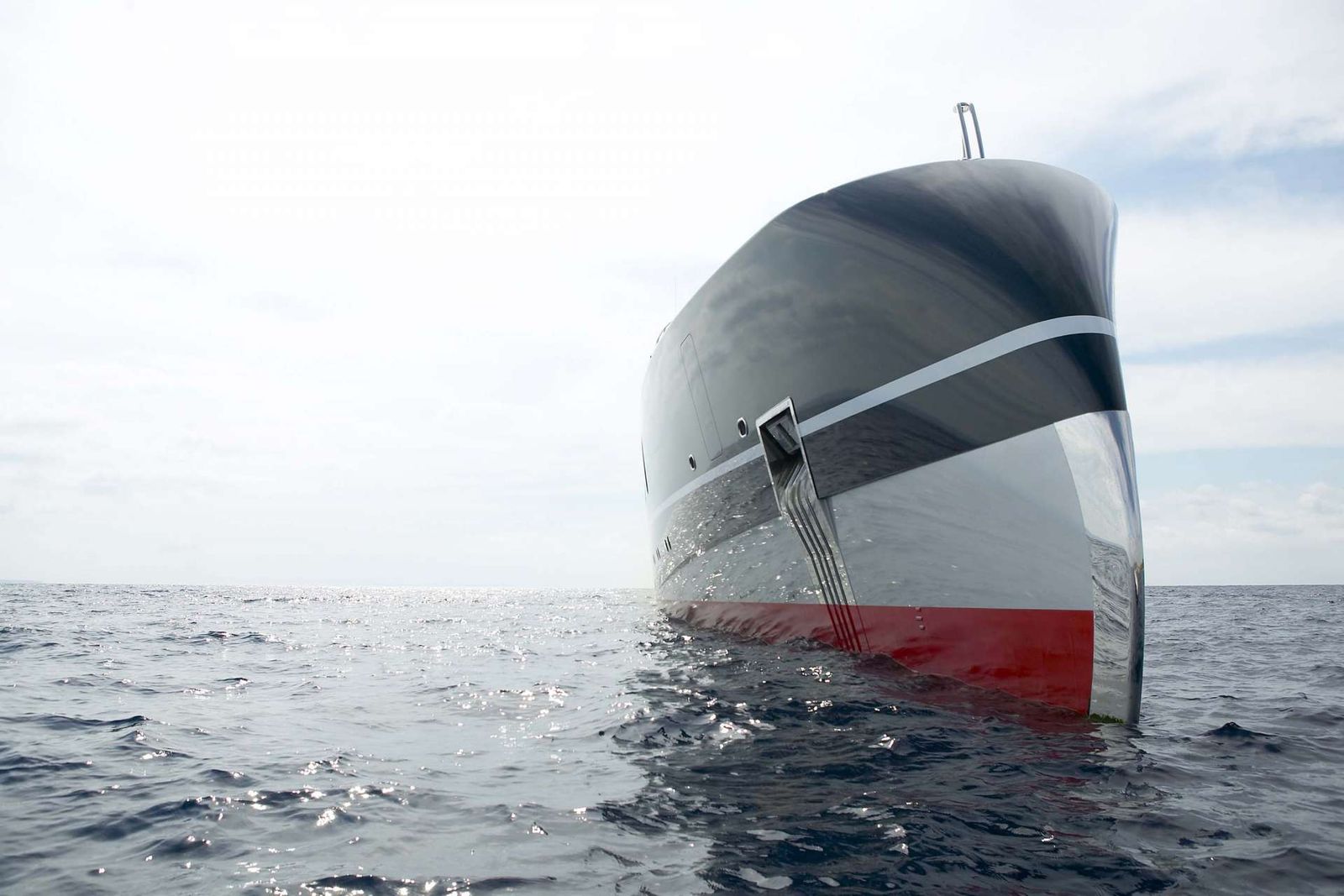 Another fun fact about Predator: despite being a 70+m yacht she can accommodate only six guests, including the owner.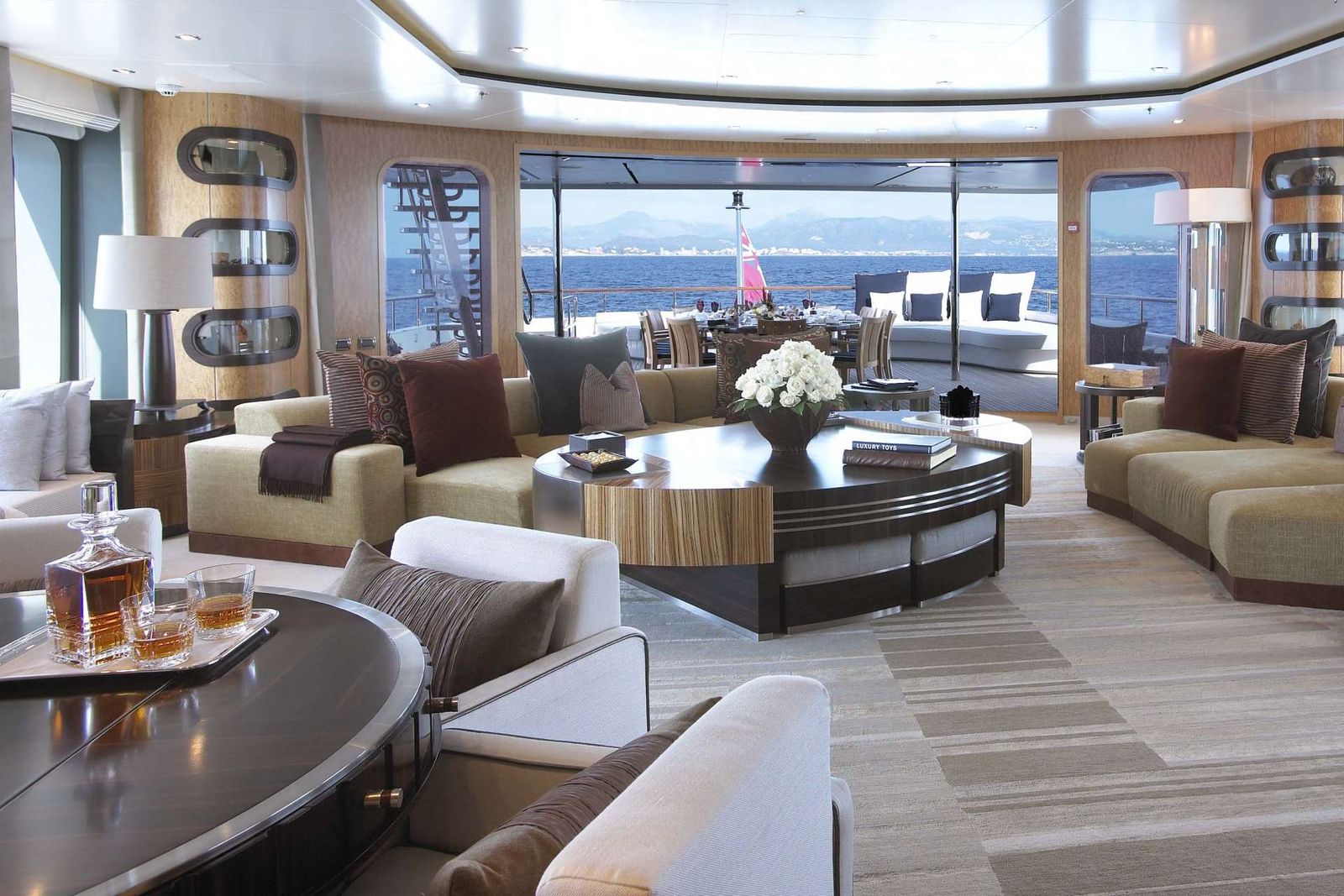 The yacht has space for two large customised tenders named Predator A and Predator B, which replicate the inverted bow of the mother ship.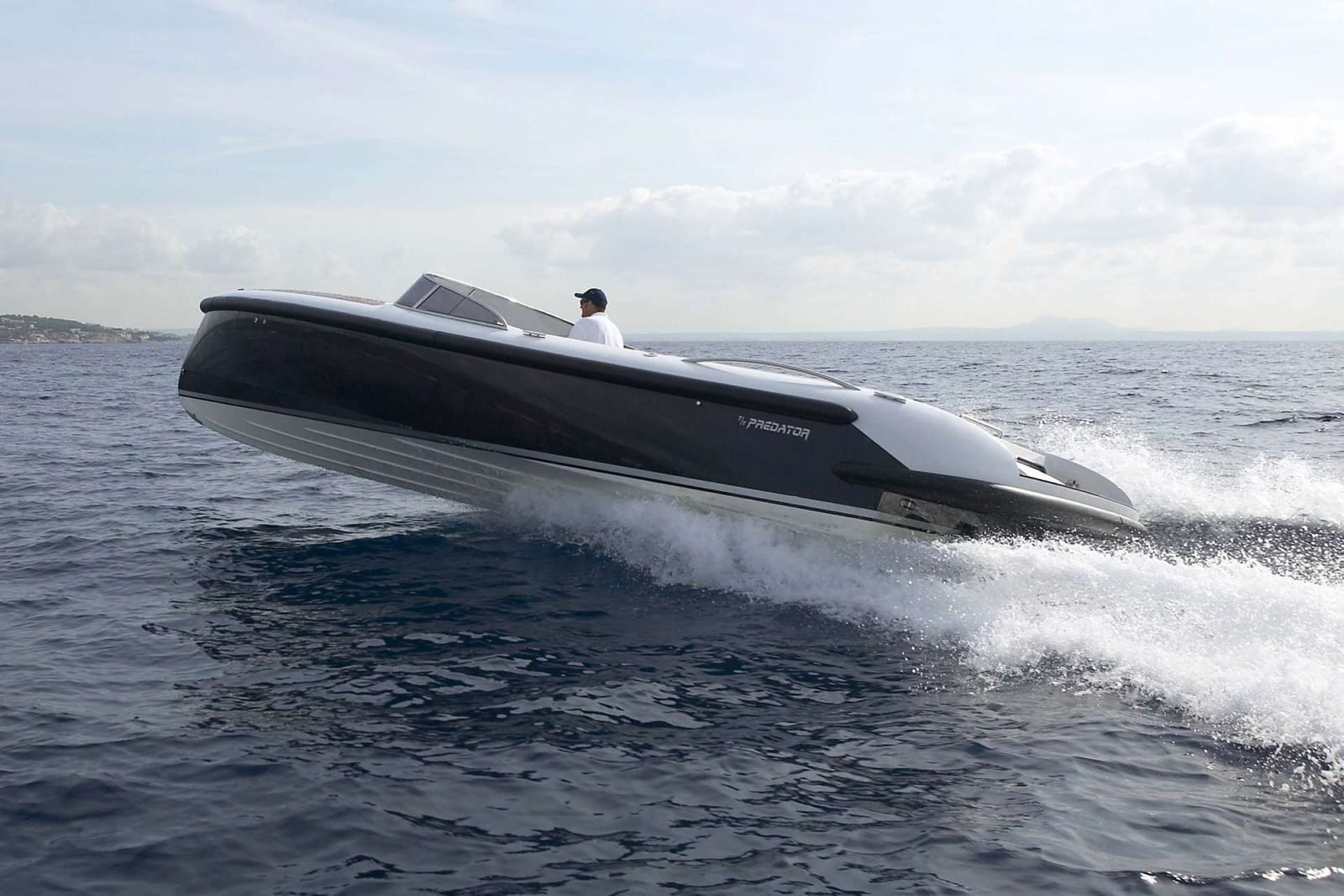 Four MTU diesel engines give a combined power of over 23,000 hp, running in tandem with two custom-built Renk reduction gears. These gearboxes drive Rolls Royce controllable pitch propellers, which are an imposing 3.20 meters in diameter.
Read more about Feadship superyachts: