This is the world's largest aircraft carrier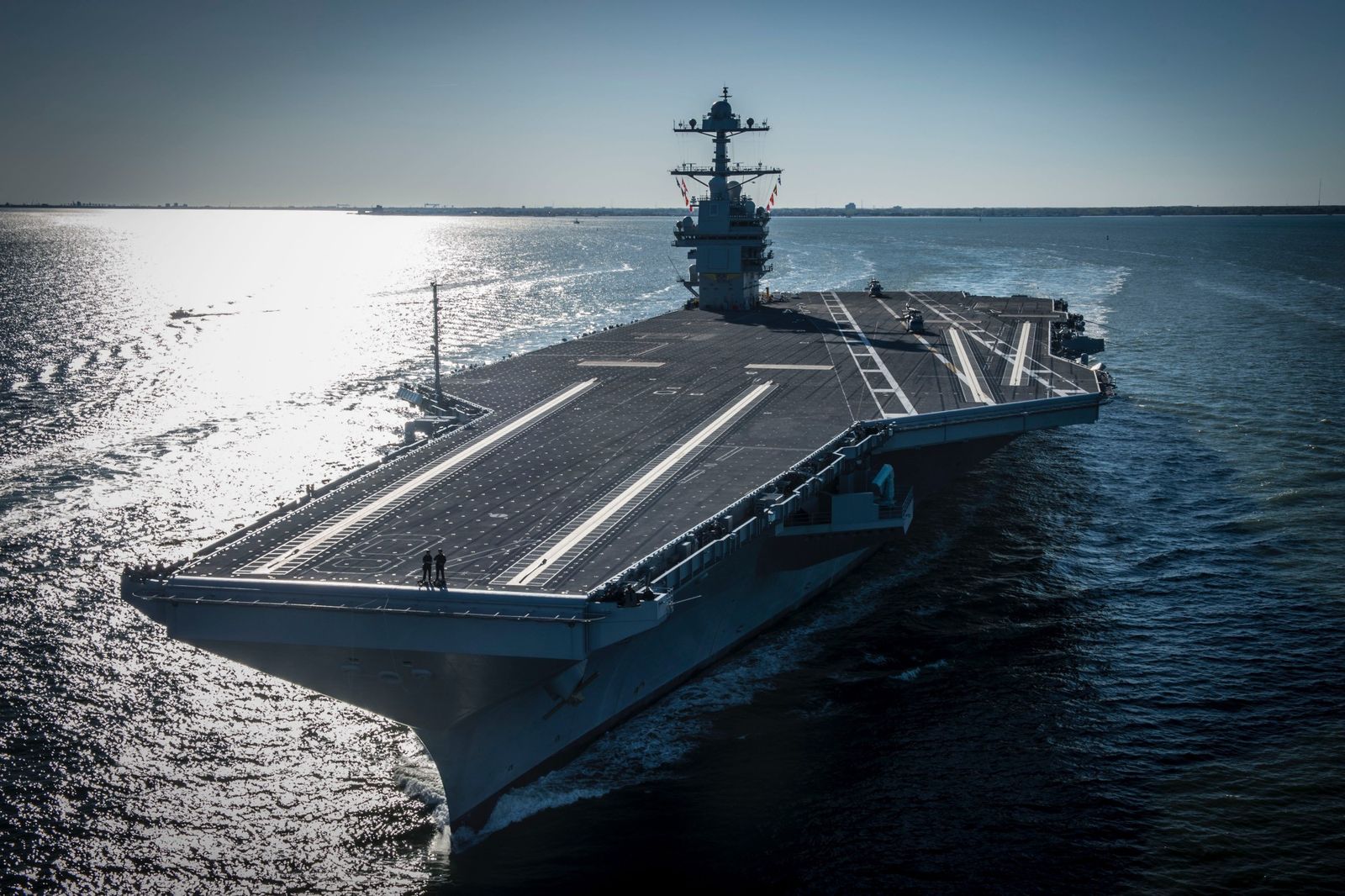 The US Navy has officially welcomed its latest and largest aircraft carrier into the fleet.

USS Gerald R. Ford (CVN 78) was formally commissioned in a ceremony hosted by Naval Station Norfolk, Virgina. President Donald Trump gave the principal address inaugurating the vessel into service.
[Photo:51540] USS Gerald R. Ford (CVN 78) is the lead ship in the Ford-class of aircraft carrier, the first new class in more than 40 years, and will begin the phased replacement of Nimitz-class carriers. [Photo:51544] CVN-78 honors the 38th president of the United States and pays tribute to his lifetime of service in the Navy, in the U.S. government and to the nation. During World War II Ford attained the rank of lieutenant commander in the Navy, serving on the light carrier USS Monterey (CVL 26). Ford became president in the aftermath of the Watergate scandal and served in the country's highest office from 1974-1977. [Photo:51546] The Navy plans to spend $43 billion developing and building the three new Ford-class ships–Ford, the future USS John F. Kennedy (CVN 79), and the future USS Enterprise (CVN 80). Built by Huntington Ingalls Industries, the Gerald R. Ford class is designed with significant quality-of-life improvements and reduced maintenance. [Photo:51543] The Gerald R. Ford class incorporates advances in technology such as a new reactor plant, propulsion system, electric plant, Electromagnetic Aircraft Launch System (EMALS), Advanced Arresting Gear (AAG), machinery control, Dual Band Radar and integrated warfare systems.