Also known as the Everest of the Seas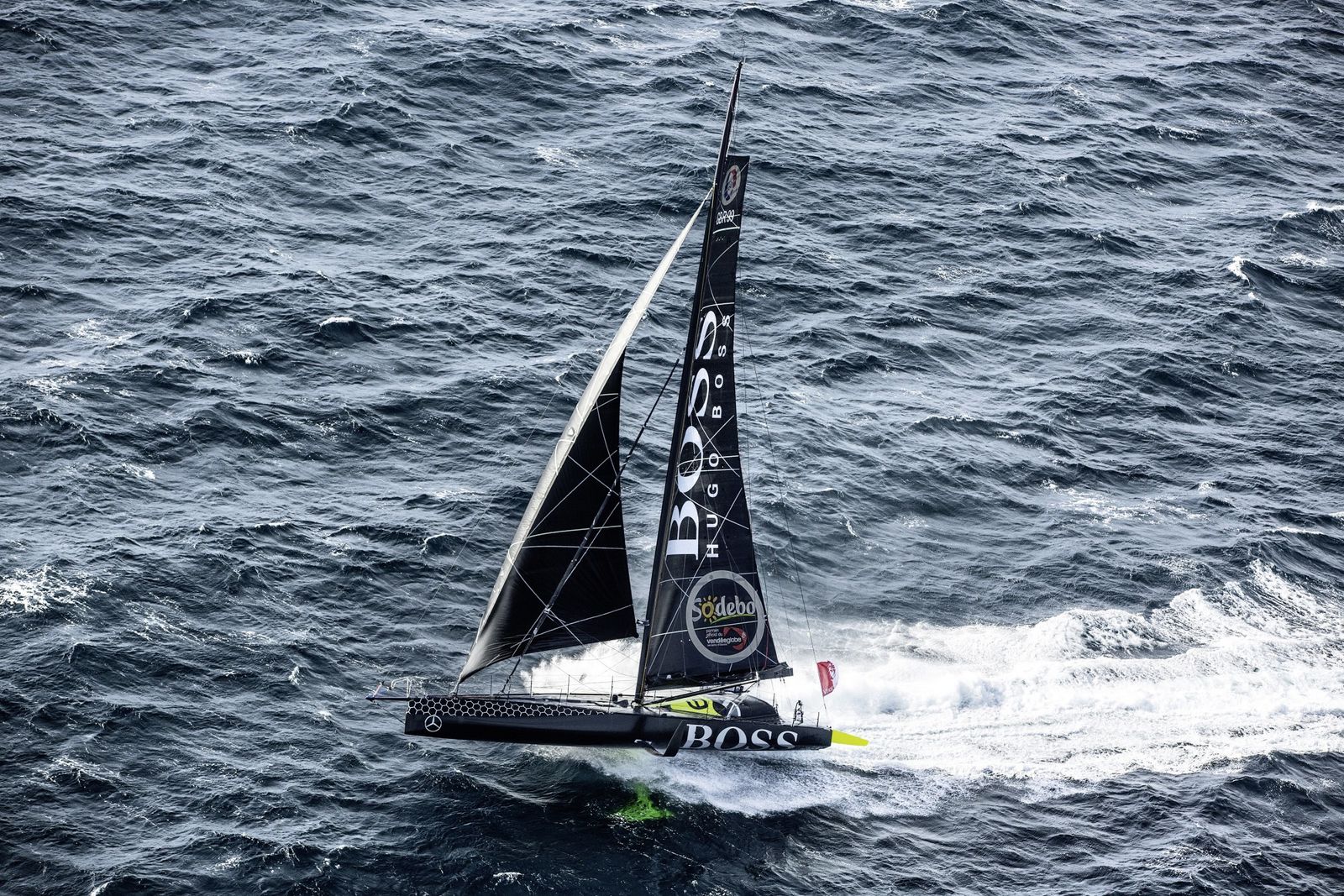 The Vendée Globe is the hardest and most famous sailing race in the world.
It involves sailing around the world alone, without stopping and without assistance, setting sail from and finishing in Les Sables d'Olonne, after rounding the three legendary capes: The Cape of Good Hope in South Africa, Cape Leeuwin in Southern Australia and the infamous Cape Horn at the tip of South America. They therefore have to sail twice in the North and South Atlantic – on the way down and on the way back – and sail around Antarctica by crossing the Indian Ocean and the Pacific.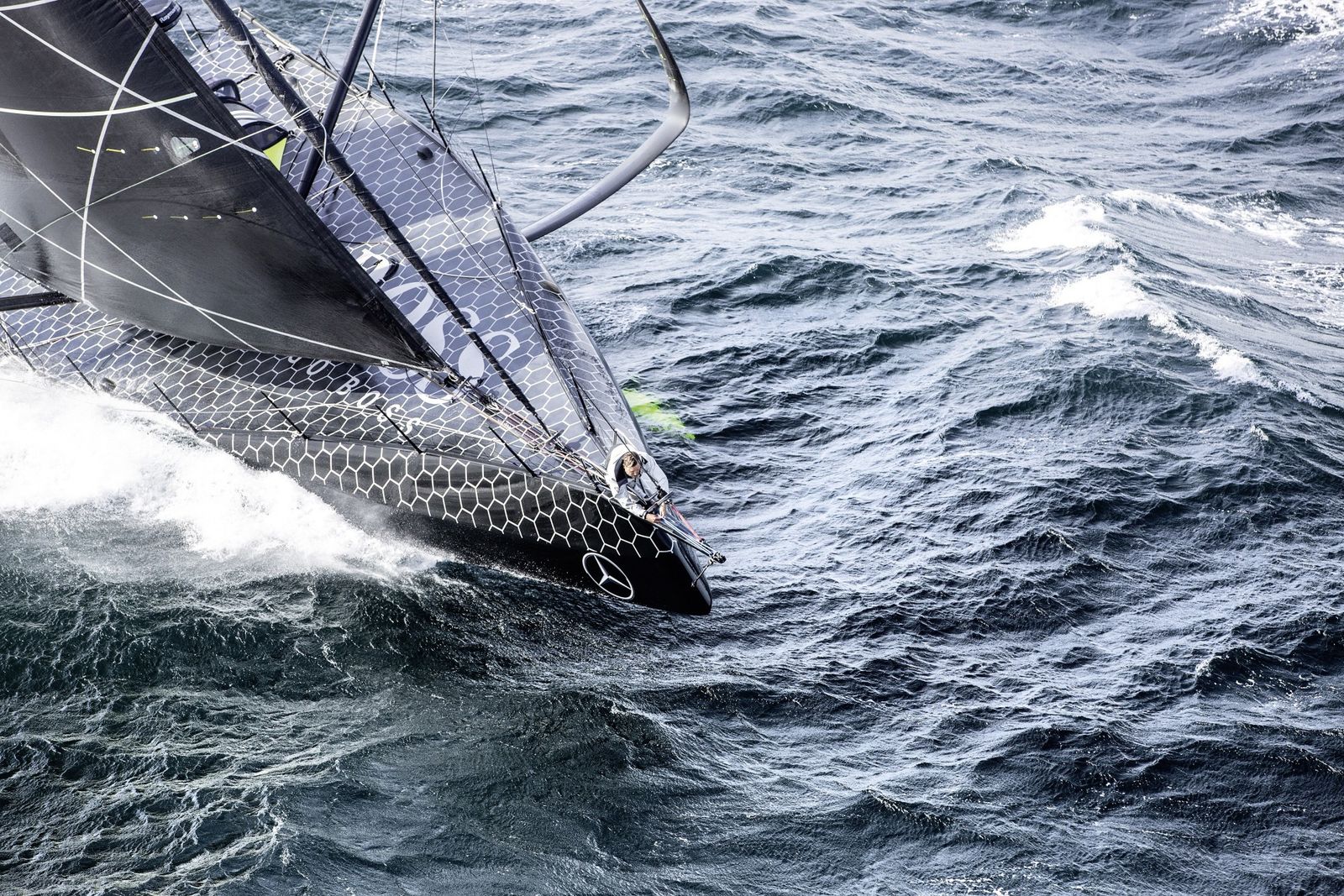 Like other major international sporting events (the Olympics, World Cup) it has been organised every four years since 1989. This merciless event, which combines human endeavour and technological aspects, is raced on 60-foot monohulls (18.28 m), IMOCA boats. The Vendée Globe has been won by some very famous sailors, Titouan Lamazou, Alain Gautier, Christophe Auguin, Vincent Riou and François Gabart. Only one sailor has won it twice: Michel Desjoyeaux in 2001 and 2009. The race record is held by François Gabart, who finished after 78 days. The eighth Vendée Globe has begun from Les Sables d'Olonne on Sunday 6th November 2016.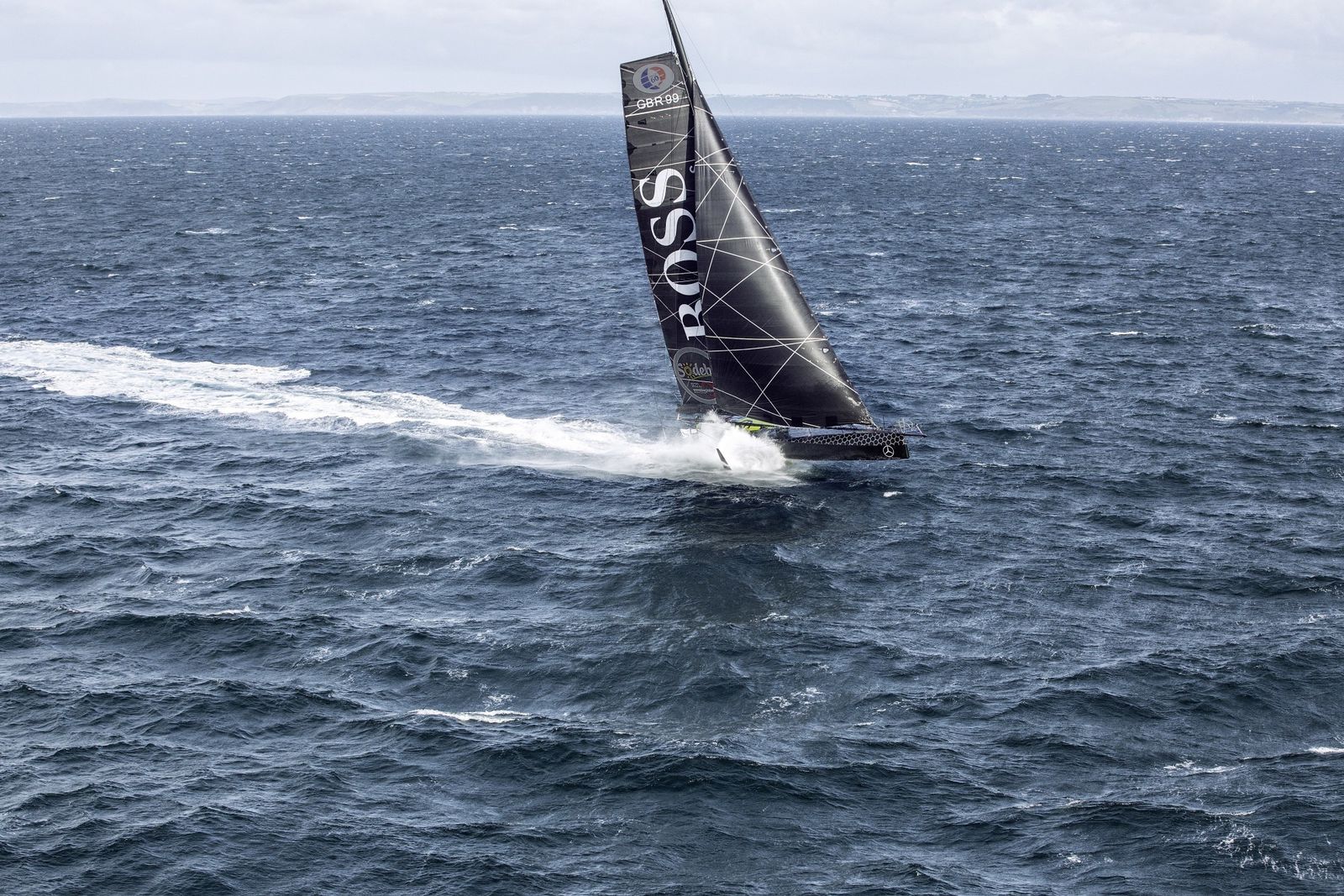 The only pit stop that a competitor in the Vendée Globe is allowed involves returning to Les Sables d'Olonne, within ten days of the start.
The Vendée Globe boats all measure 18.28 m (60 foot) with a draught of 4.50 m (14.75 feet). Carrying a lot of sail, they are the most powerful monohulls in the world skippered by a solo sailor. They can exceed thirty knots downwind. The big news this year is that the latest generation of boat is equipped with foils. These appendages lift the hull of the boat up. This reduces the drag and enhances performance. The 2016-2017 Vendée Globe will be the first round the world race for these new machines. There are ten different nationalities among the 29 entrants, a record in the history of the Vendée Globe. In all, four continents and ten nationalities are represented in this eighth edition.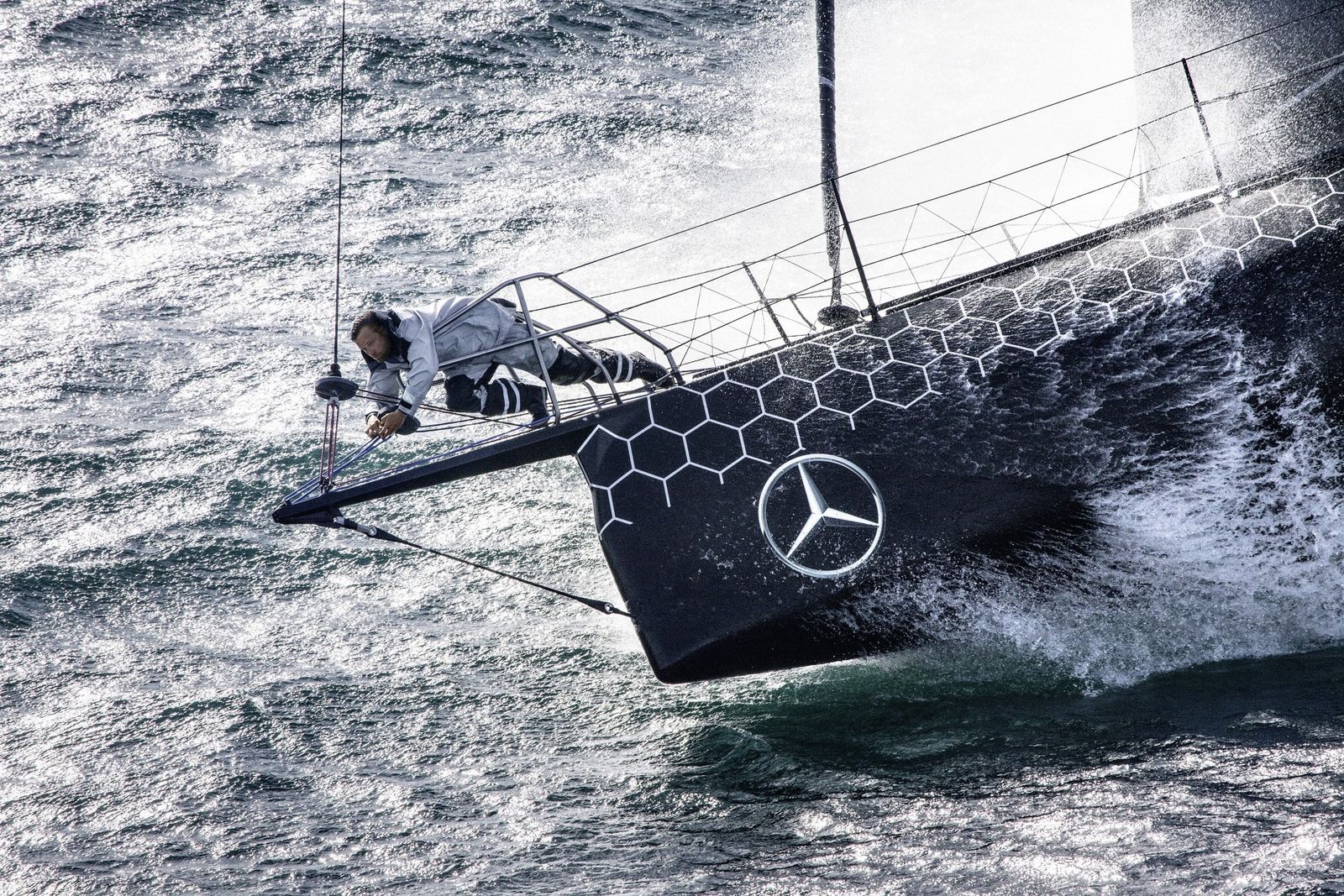 Right now, the lead is held by British skipper Alex Thomson on boat Hugo Boss, a Mercedes-Benz backed vessel. The yacht is made from carbon fibre and borrows technology from Formula 1. The hull and deck are coated in a new, black "XCool" paint finish that was developed by BASF in collaboration with Mercedes-Benz. It reflects infrared radiation and prevents overheating inside the yacht.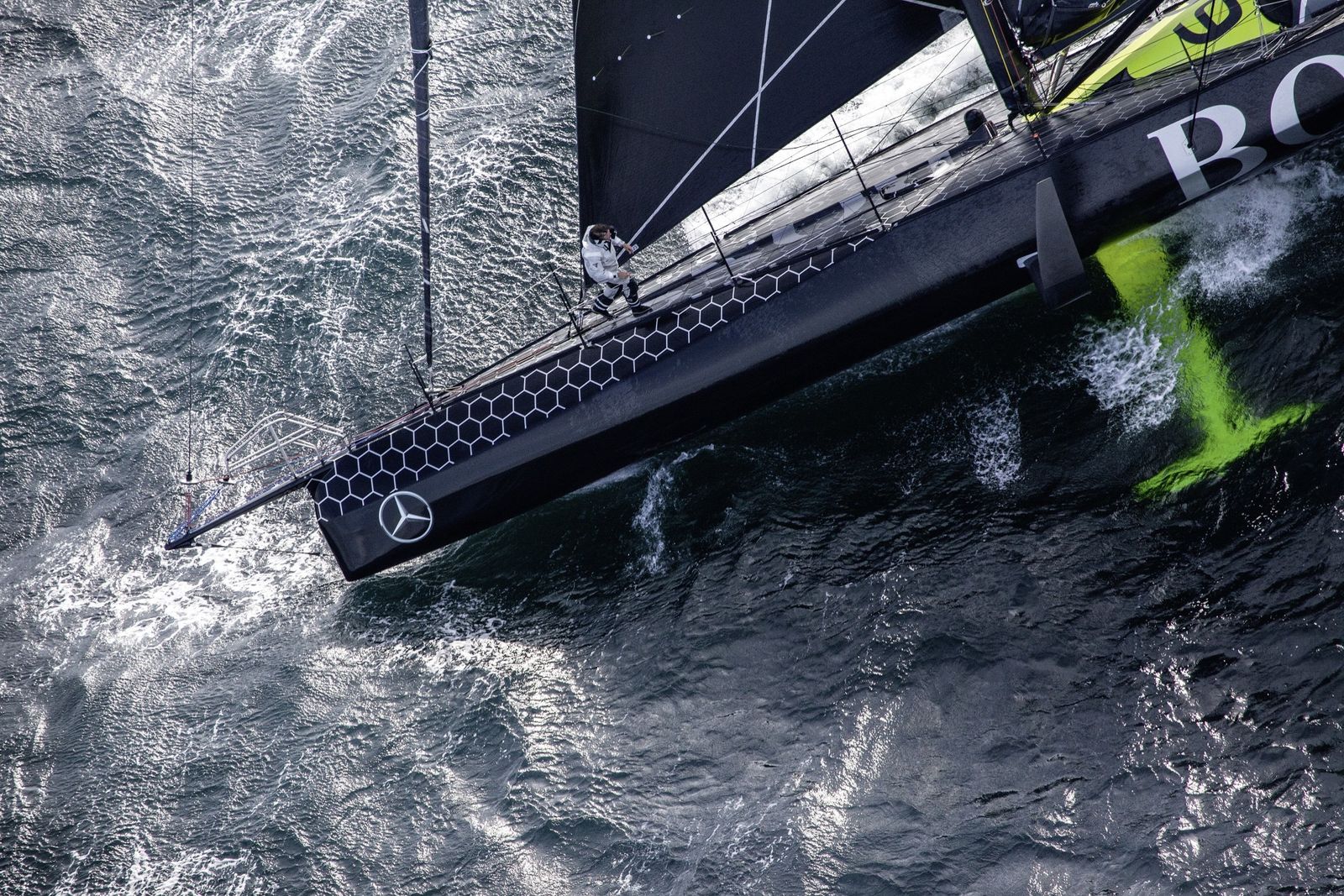 The race can be followed live on the Vendée Globe website and social media channels.