Never used in battle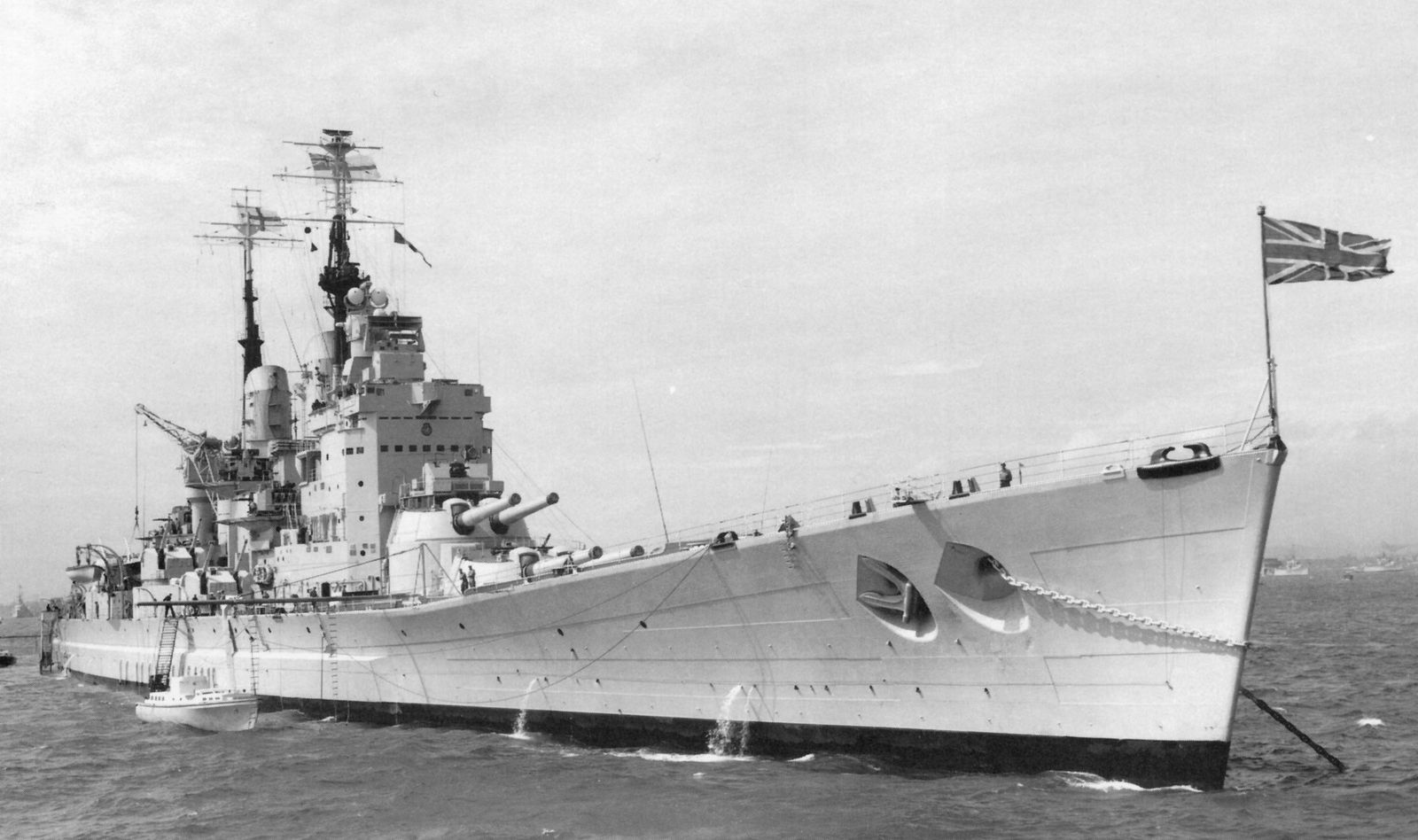 HMS Vanguard was the biggest battleship built in Britain during World War II. She was commissioned after the war and was never used in action.
Sea trials began at the end of 1946, too late to serve in the war. She was 248m long and could reach a speed of 30 knots. HMS Vanguard was the flagship of the British fleet and had a complement of 115 officers and 1,860 men.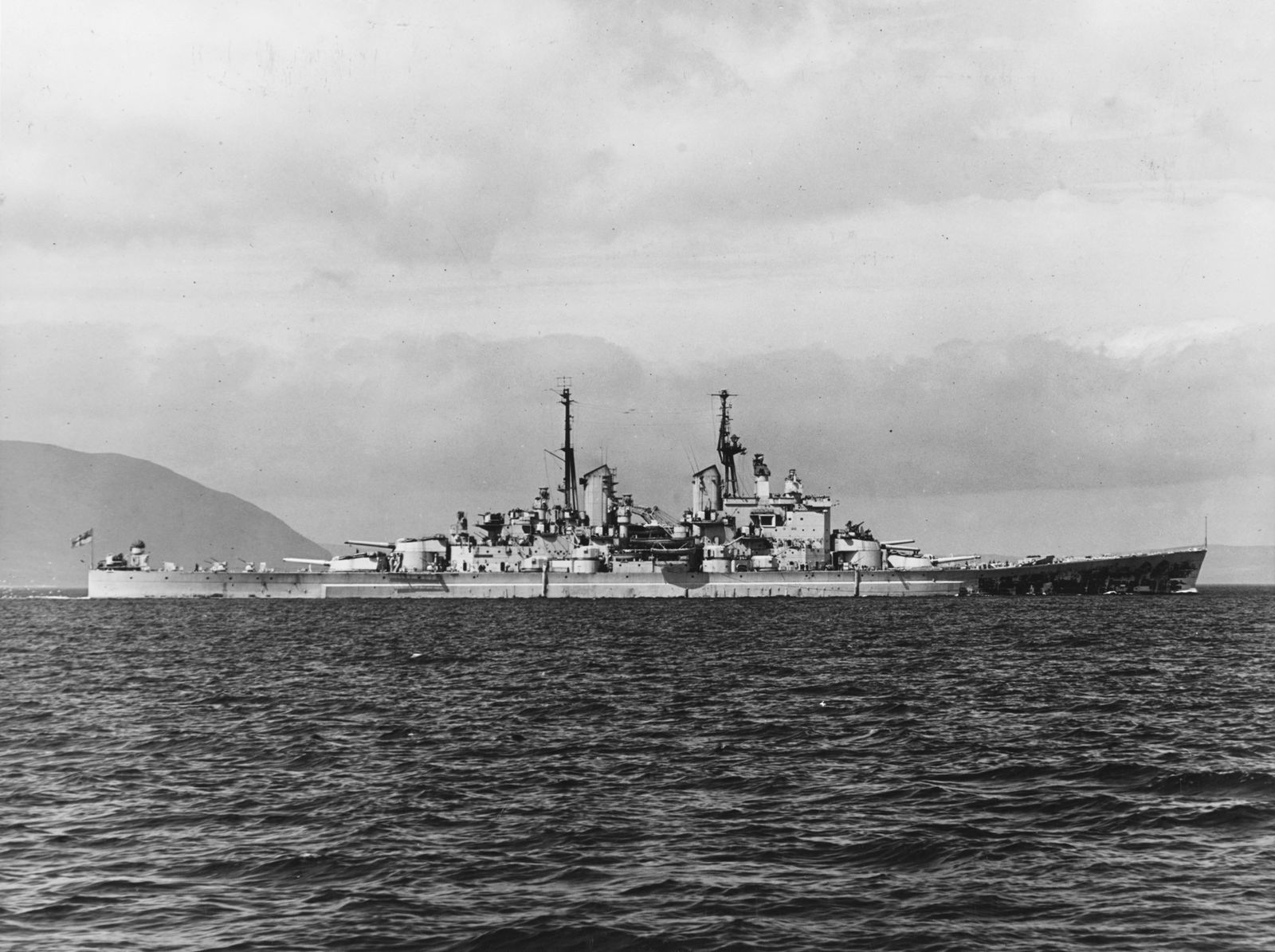 After a few sorties and participation in exercises with the Dutch and American navies, she was decommissioned and scrapped in 1960.
Head below for a video documentary about the last voyage of the HMS Vanguard: