165 Wallypower is the latest concept from Ferretti Group-owned brand
Designed by Espen Oeino and Luca Bassani
Ferretti Group and Wally have unveiled the latest concept: the 50m 165 Wallypower motoryacht.
The new concept is the Mediterranean cruiser, rethought.
Inspired by the radical look of the 118 Wallypower, one of Wally's first power boat creations, Oeino took the essence of Bassani's vision and translated it into a new category for the brand. The result is a Mediterranean cruiser that is fast, cool and contemporary.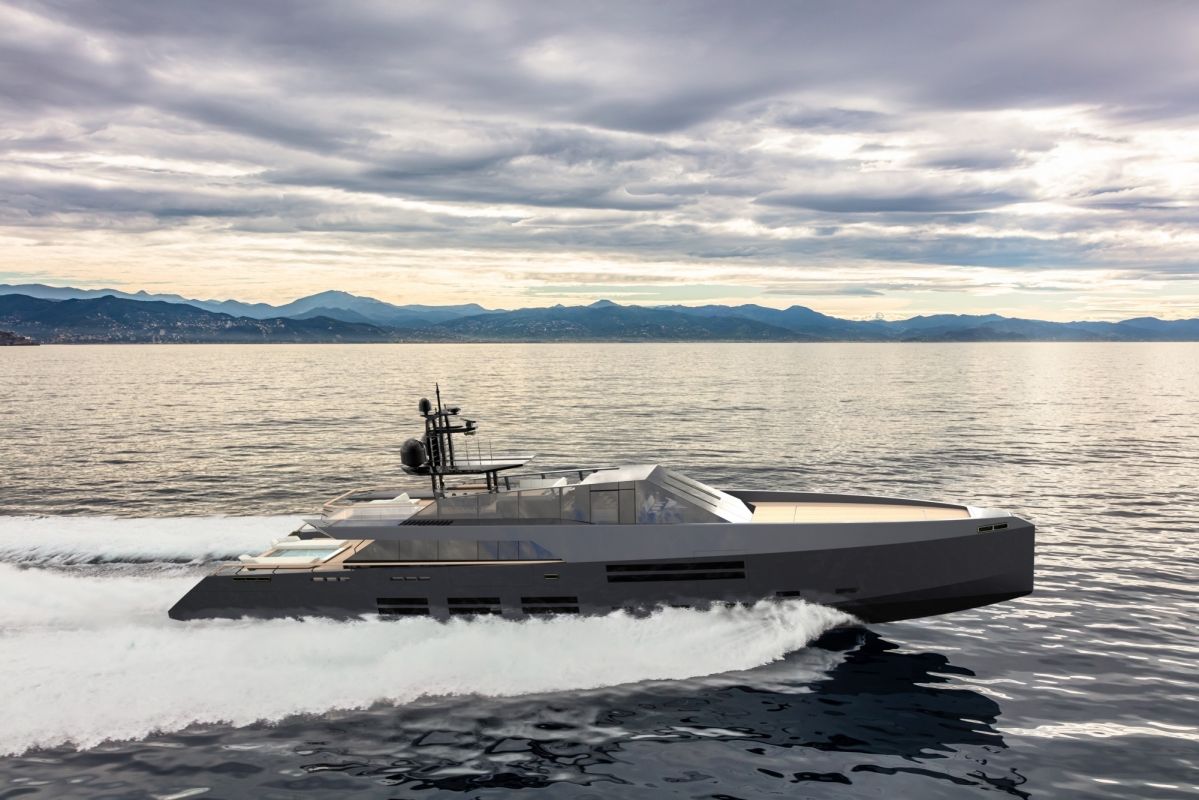 The 165 Wallypower is the first power superyacht concept to be released by Wally since it became a part of Ferretti Group this year.
Alberto Galassi, Ferretti Group CEO, commented on the announcement of the project: "Ferretti Group has made the impossible possible bringing together two geniuses in yachting: Espen and Luca are outstanding innovators who have each made a deep impact on yacht design. Now, in collaboration, they are shaking up the market with this incredible new yacht, the 165 Wallypower."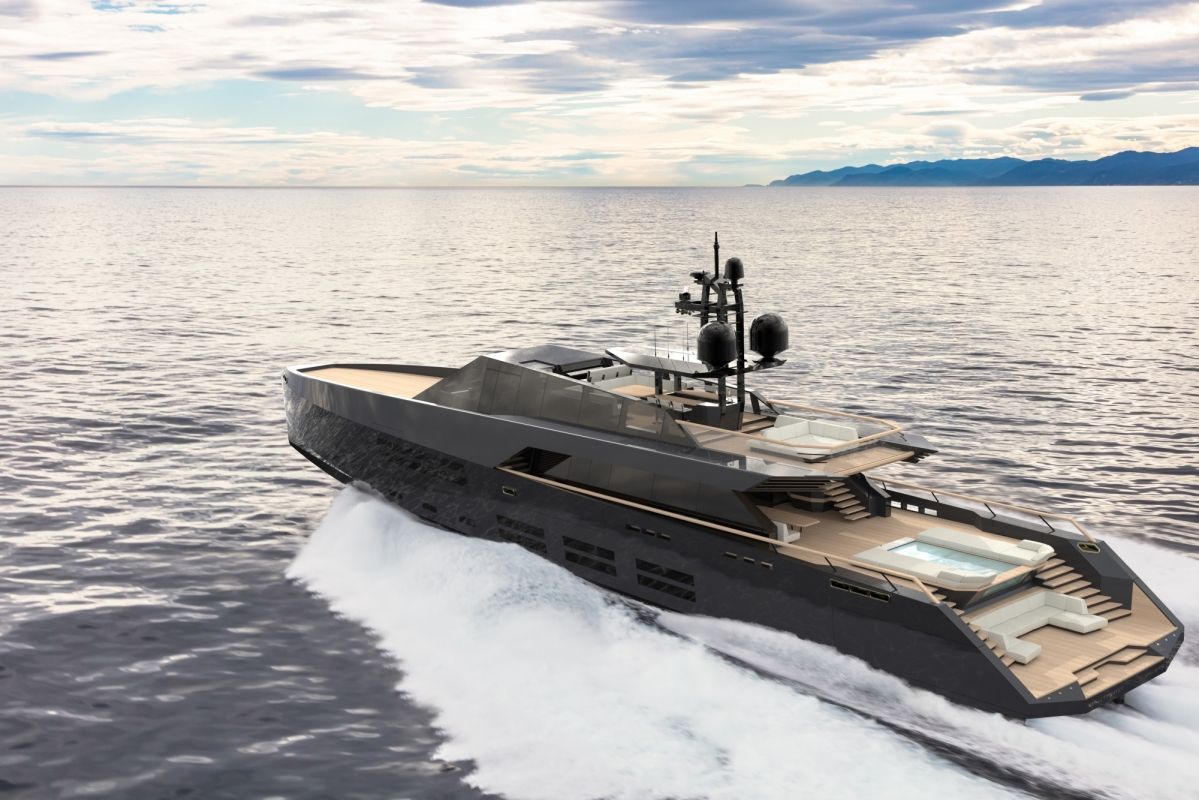 The essence of any Wally is its innovation and power to surprise. As a category that has seen a lack of modernisation over the decades, the fast open yacht market was ripe for an overhaul. Owners wanting a modern, medium-range Mediterranean cruising yacht to take them quickly and comfortably between glamorous destinations need look no further.
Oeino's 165 Wallypower concept incorporates features that are distinctively "Wally", and previously unseen on Mediterranean cruisers: uncluttered lines and open decks with a sharp, angular look; a large interior volume made possible through smart naval architecture and design; a sprawling outdoor space with natural flow to the interior for an "indoor-outdoor" lifestyle; and a sense of always being close to the water.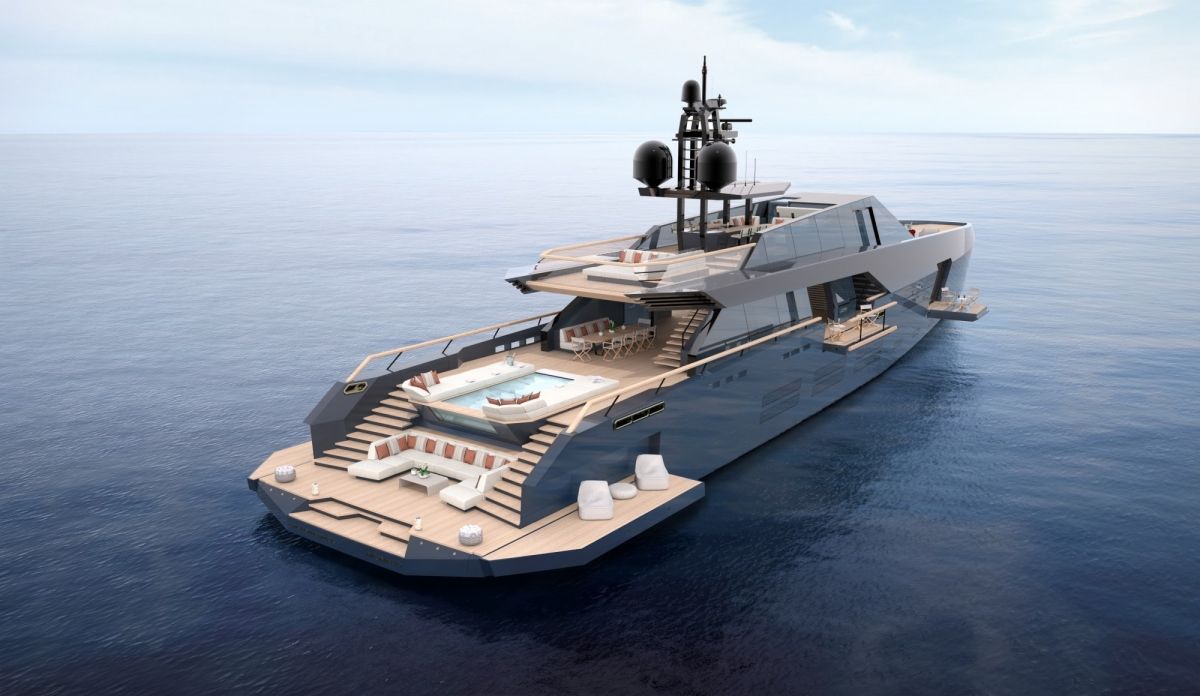 The 50-metre superyacht has a tonnage of 499 GT, yet offers a superior feeling of space and many elements typically expected on a larger vessel. The 165 Wallypower's standout features are plentiful, in particular the owner's stateroom location on the main deck, providing privacy and space not usually afforded to owners of yachts this length. A further four ensuite guest cabins are found on the lower deck, alongside the crew and service area towards the bow.
Amidships on the main deck is a large saloon and dining area with double fold-down balconies, leading seamlessly to an outdoor dining space and swimming pool flanked by large sunpads. Port and starboard staircases take guests to the water's edge with a beach club featuring U-shaped seating and large, fold-down bulwarks to extend the deck beyond the sides of the hull.
With diesel engines and waterjet propulsion, the planing 165 Wallypower is expected to be capable of reaching 30 knots, making it the perfect way hop between Monaco and St Tropez or tour the coast of Sardinia, for example.