Three days of celebration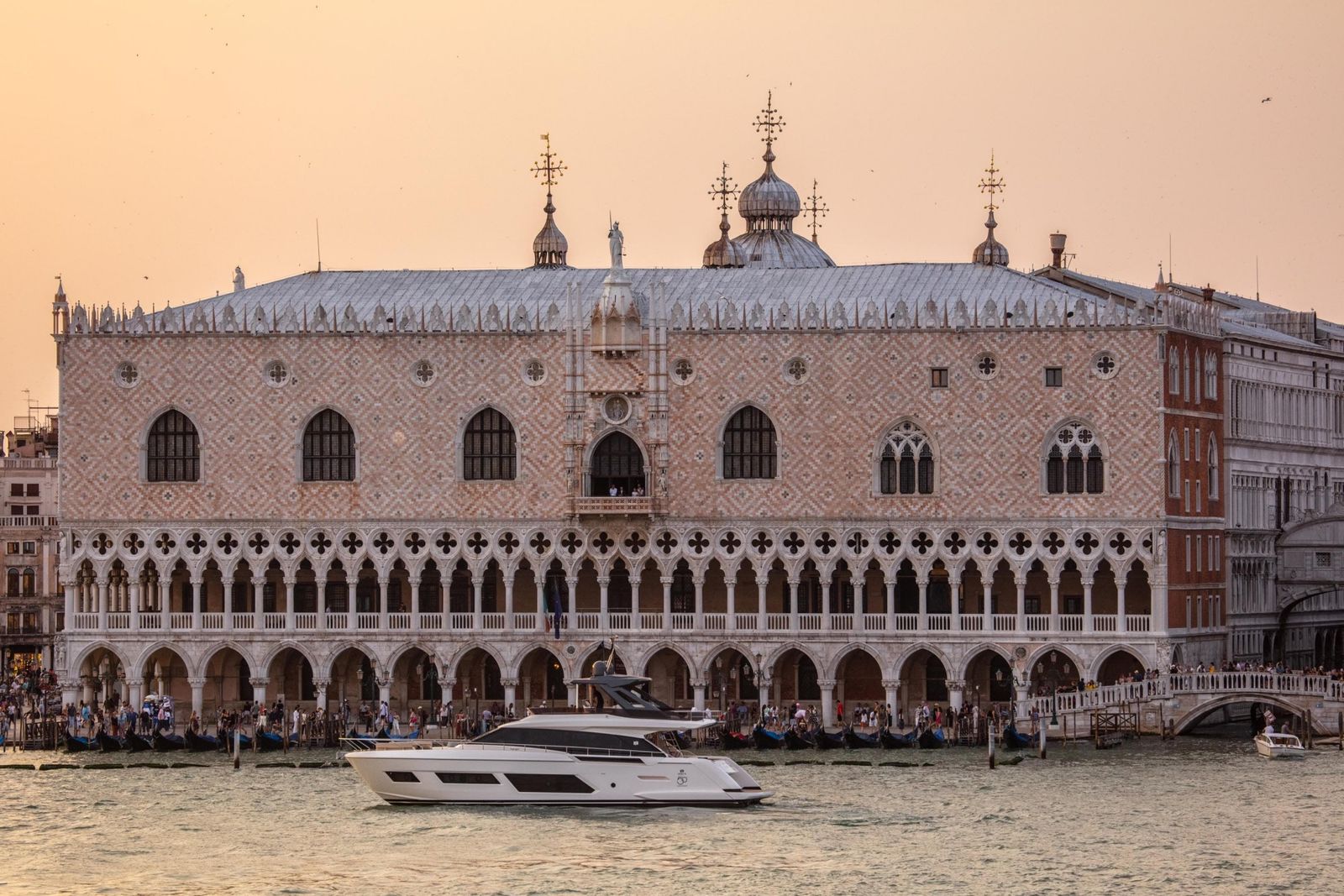 Ferretti Group has celebrated the 50th anniversary of Ferretti Yachts in Venice.
Three days of celebration were in order, marked with lavish parties celebrating art, entertainment and Italian culture.
The celebrations started on Friday with a gala dinner at Palazzo Ducale, in front of the evocative "Paradise" of Tintoretto, the largest canvas in the world, and the magnificent "Triumph of Venice crowned by the victory" of Veronese. From the ogival windows of Palazzo Ducale, guests attended the Ferretti Yachts fleet parade.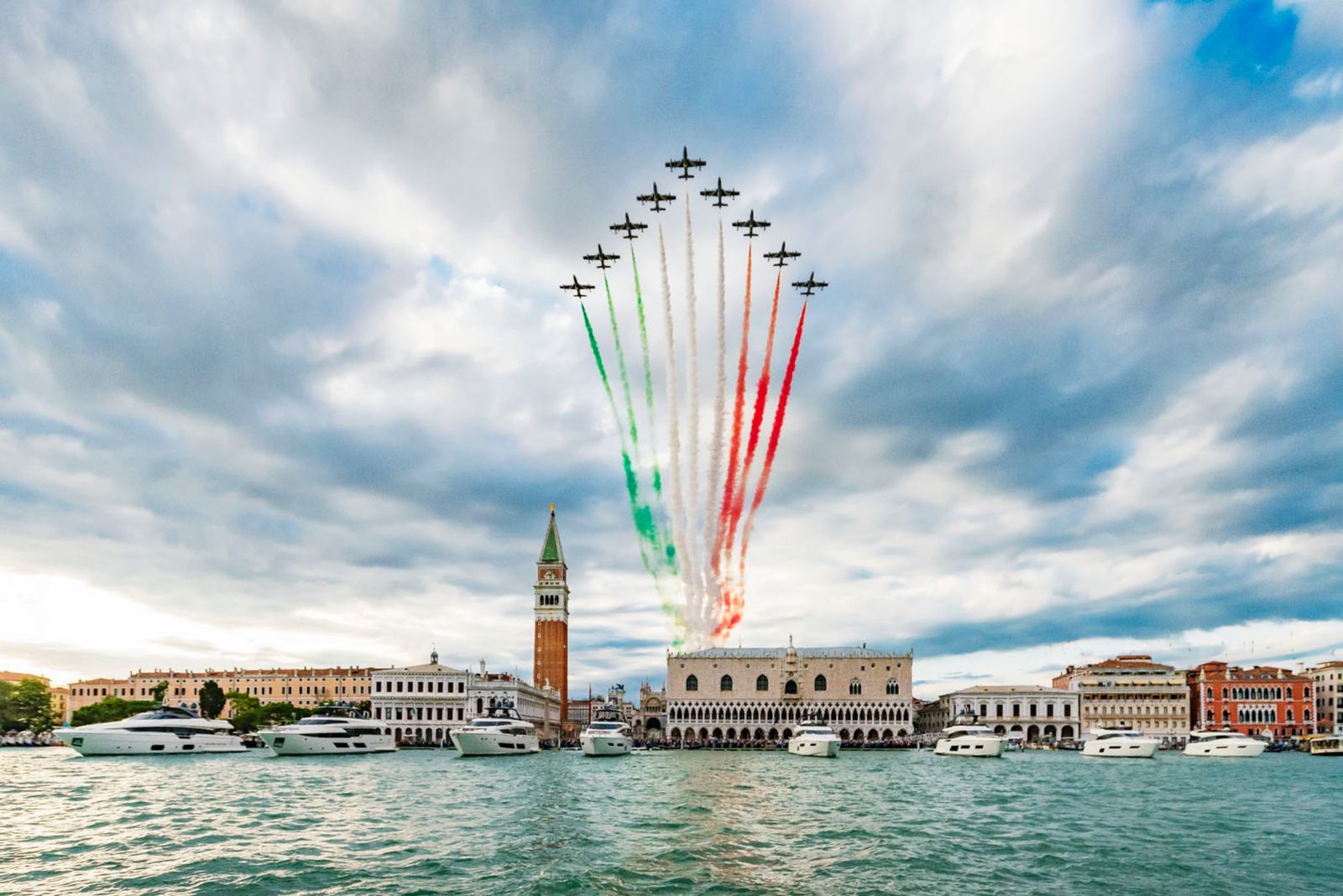 At twilight, eyes were focused on the acrobatics of the Pattuglia Acrobatica Nazionale, Frecce Tricolori, in the anniversary of the "Battle of the Solstice", when exactly 100 years ago, in June 1918, the Italian Army heroically resisted the last Austro-Hungarian offensive and during which Major Francesco Baracca, "Asso degli Assi" of the Italian Aviation lost his life.
Saturday started with the opening the Arsenal of Venice doors, exceptionally granted for the occasion by the Italian Navy, where 11 yachts from 45 to 96 feet – including the new world premiere Ferretti Yachts 670 – moored inside the Darsena Nuovissima, were offered to the eye of the city.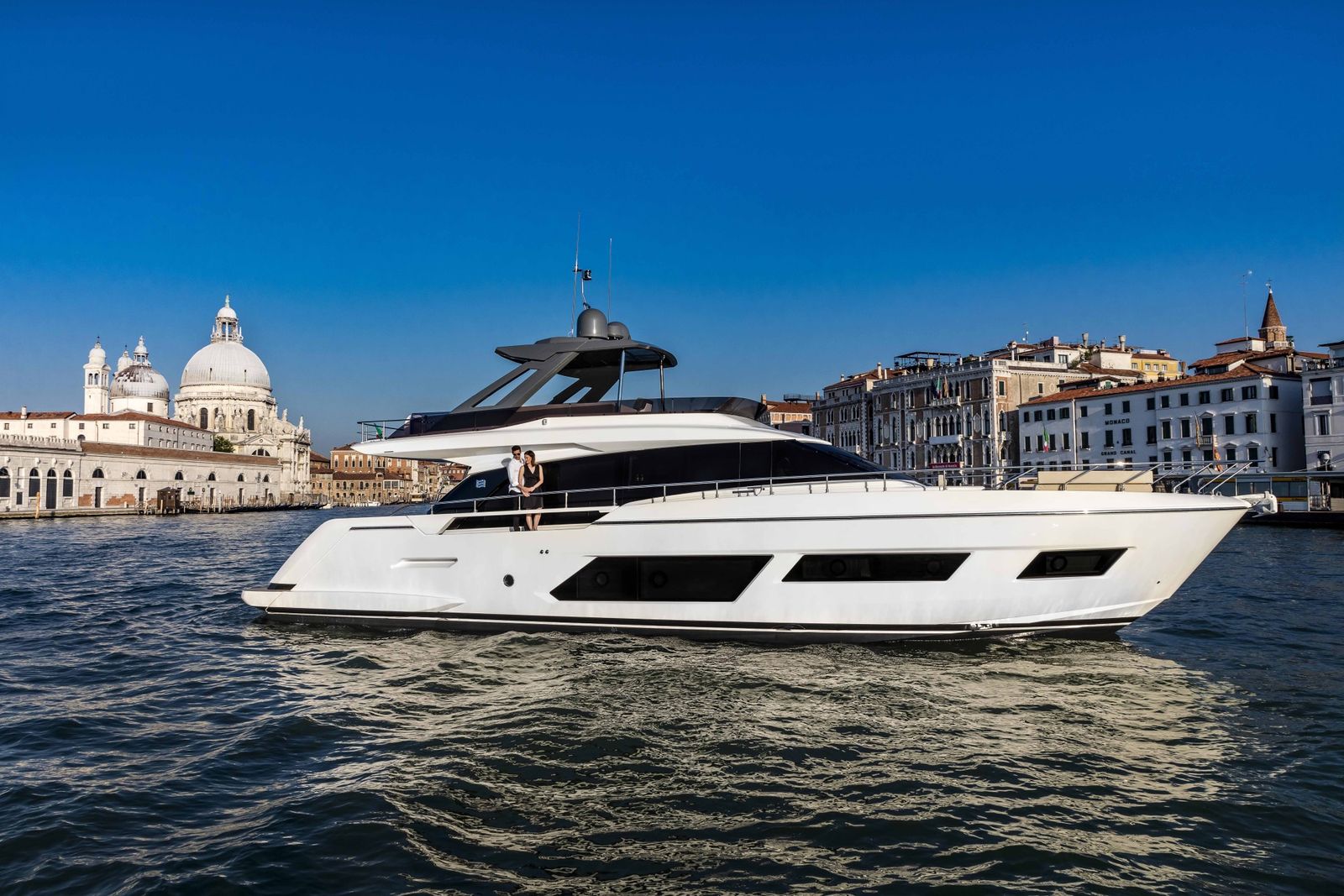 The Arsenal was also the setting for the second evening, with a refined dinner made by Cipriani and with the exclusive performance of the great Italian singer Umberto Tozzi.