Arkup is building the next generation floating homes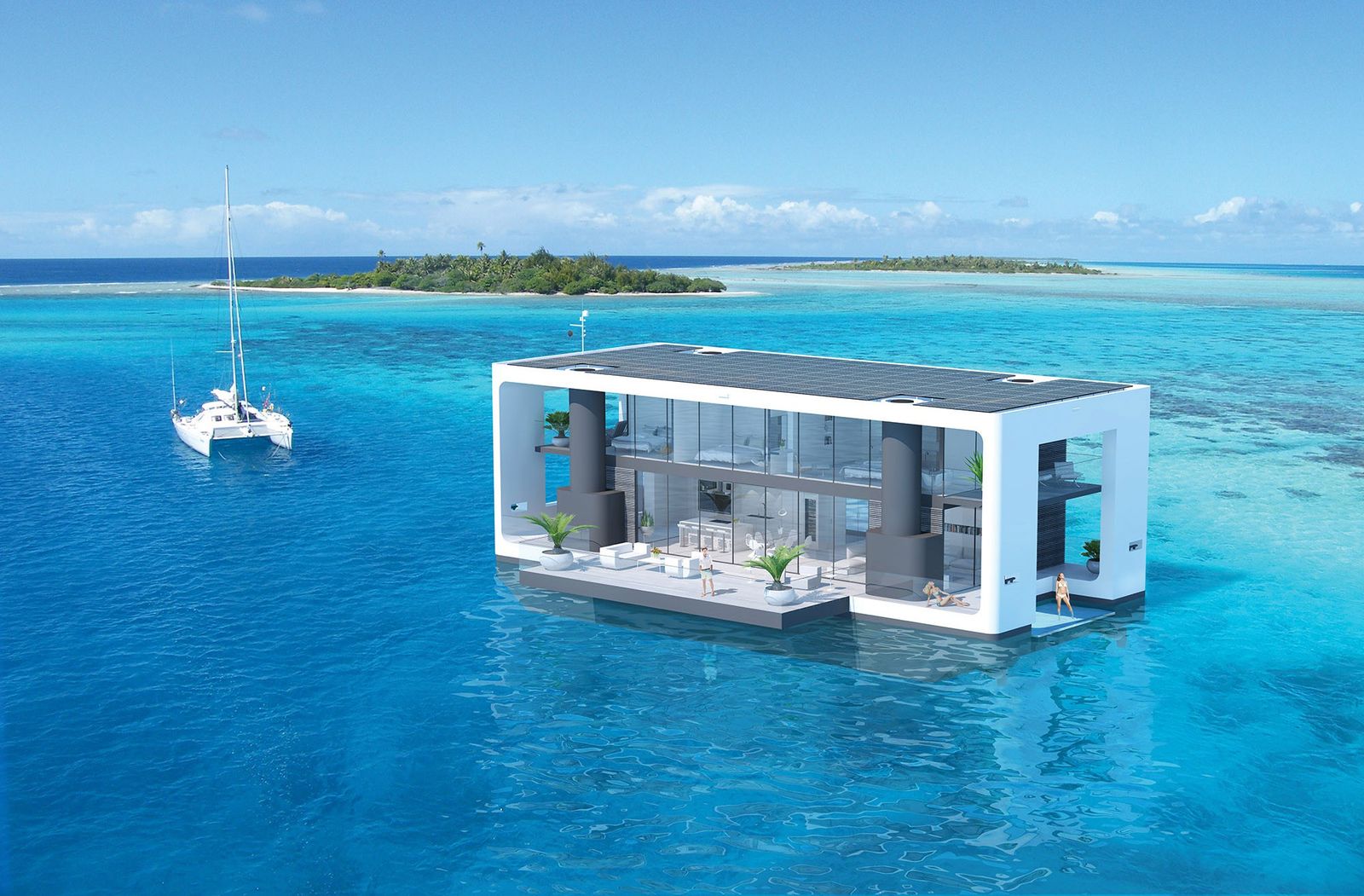 Arkup is combining elements of a houseboat, luxury yacht and water rig for a new solution for maritime living.
The new housing concept is designed by Dutch architect Koen Olthuis. The first model is a 4,350 square-foot solar-powered offers four bedrooms, a living room, kitchen, and laundry room.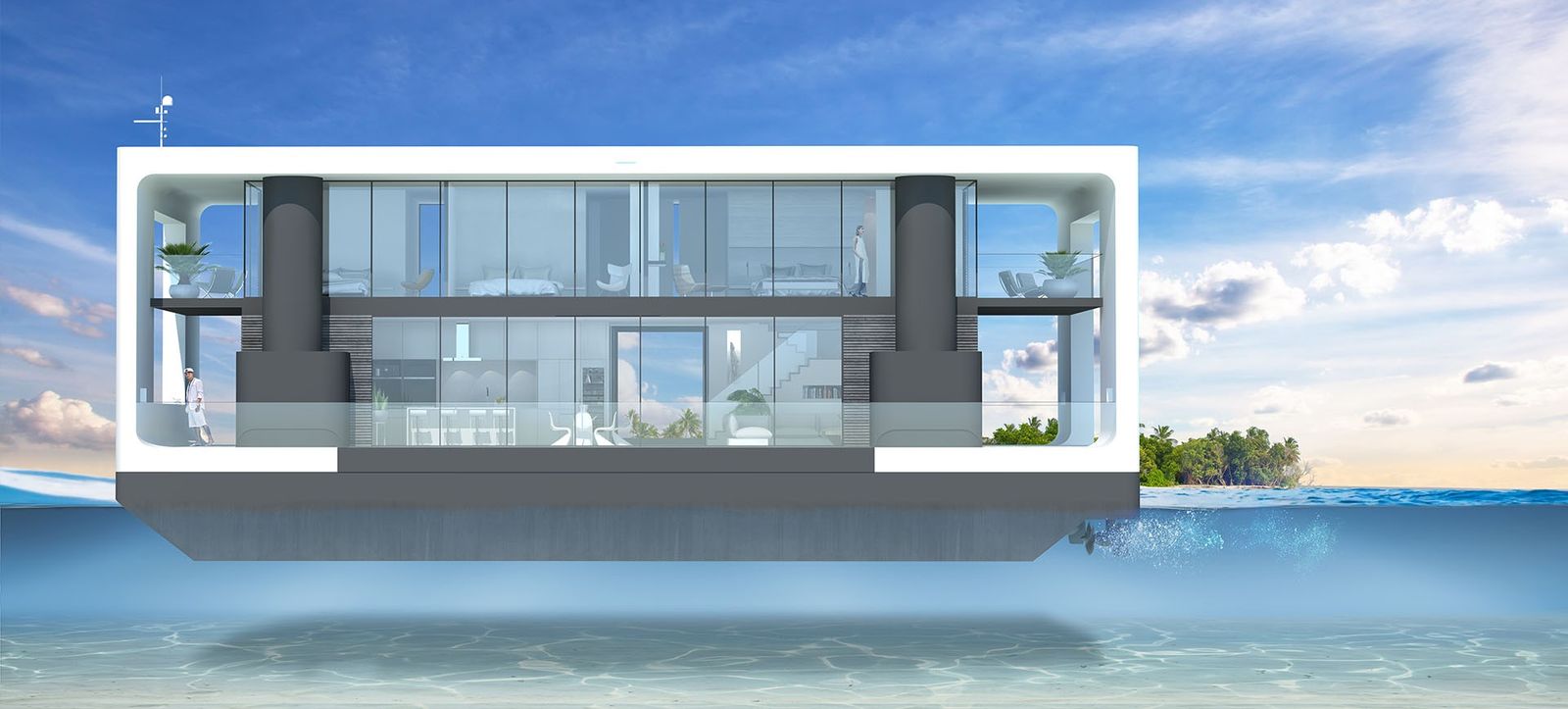 Floating houses are popular ways of living in some parts of the world like the Netherlands, US West Coast and South-East Asia. Not only because they are future-proof habitats resilient to floods and sea level rise, but also because they are a solution to urban growth and space scarcity.
Arkup pioneers fully solar-powered livable yachts. The floating homes are also equipped with rainwater harvesting to be 100% autonomous and off-the-grid.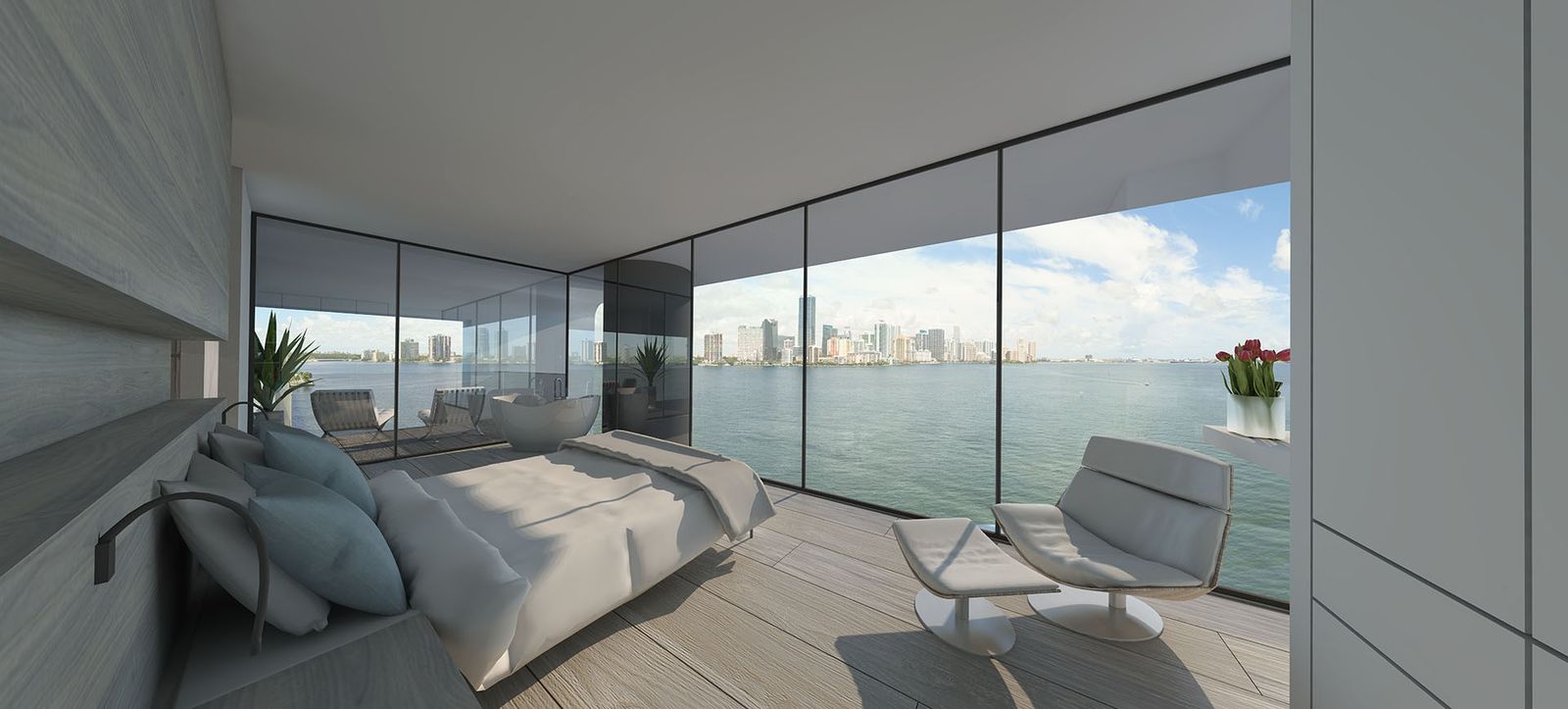 They are designed to resist up to 155 mph hurricane winds and can propel itself to a shallow water safe haven and can be raised above sea level on its hydraulic spuds to protect itself from storm surge and flooding.