The third hull is already in build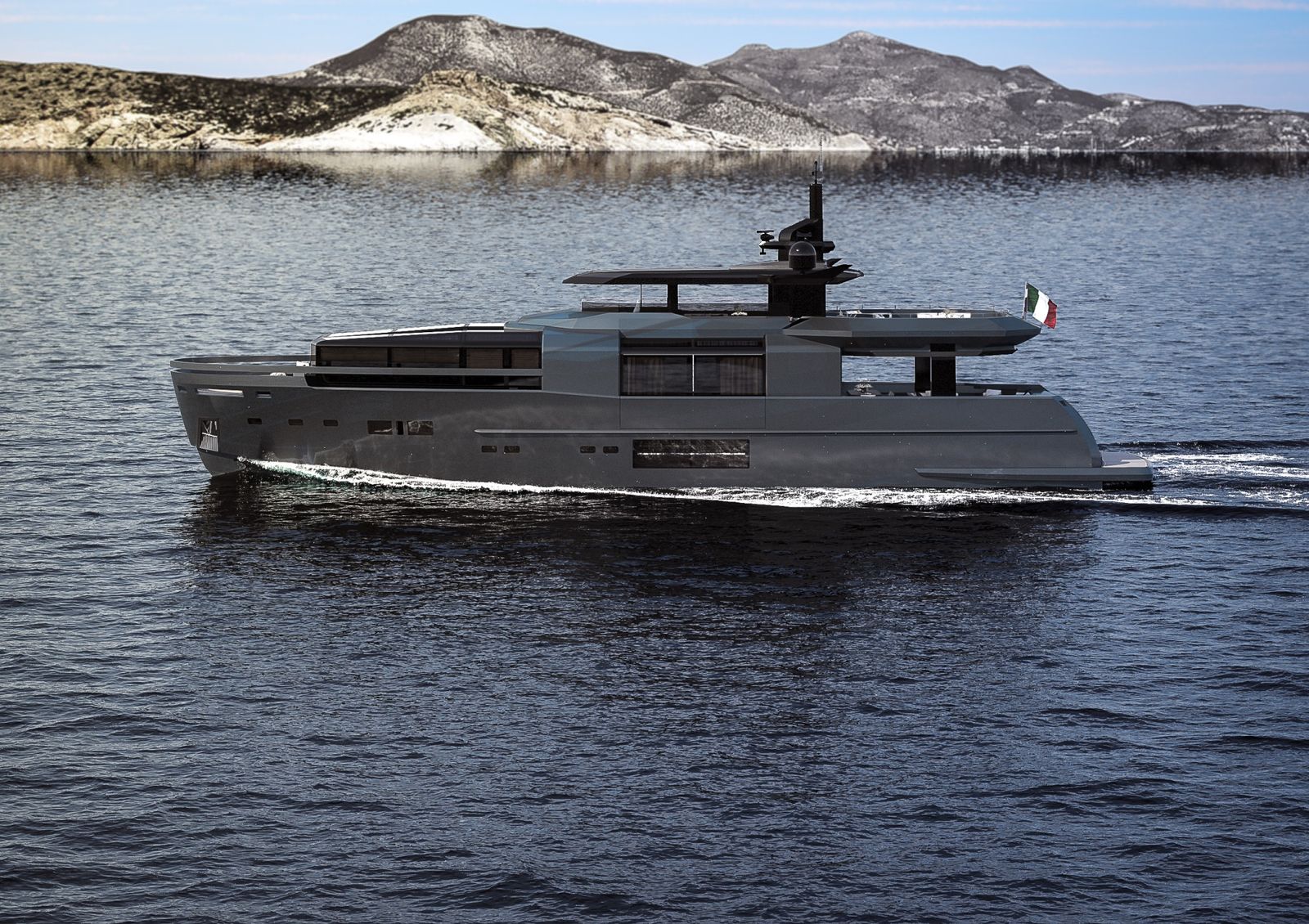 Just a little over a year since its presentation, Arcadia Yachts has announced that the new A105 will make its official debut at the Cannes Yachting Festival 2018 (11-16 September).
The new model has proved a success, a third hull being already in production.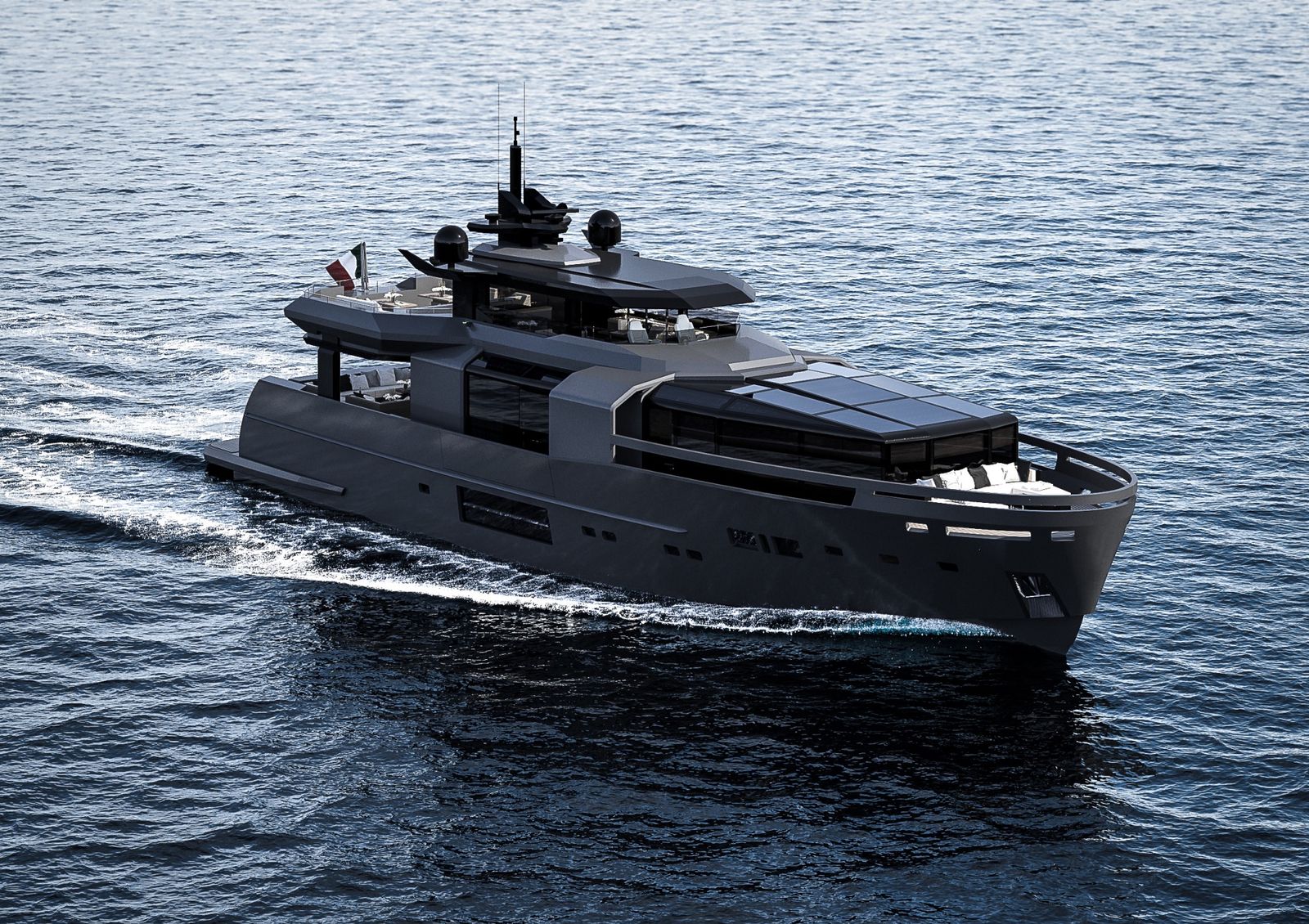 Arcadia Yachts' core vision in the development of its models has always been to start with the Owner and the use they intend to make of the boat, and then craft the latter to give form and substance to the client's ideas and wishes. There is no doubt that this idea underpins the success of the A105 project developed by the yard in collaboration with the Milan-based Hot Lab studio. A design so flexible that it can be adapted to the very diverse requests from the Owner.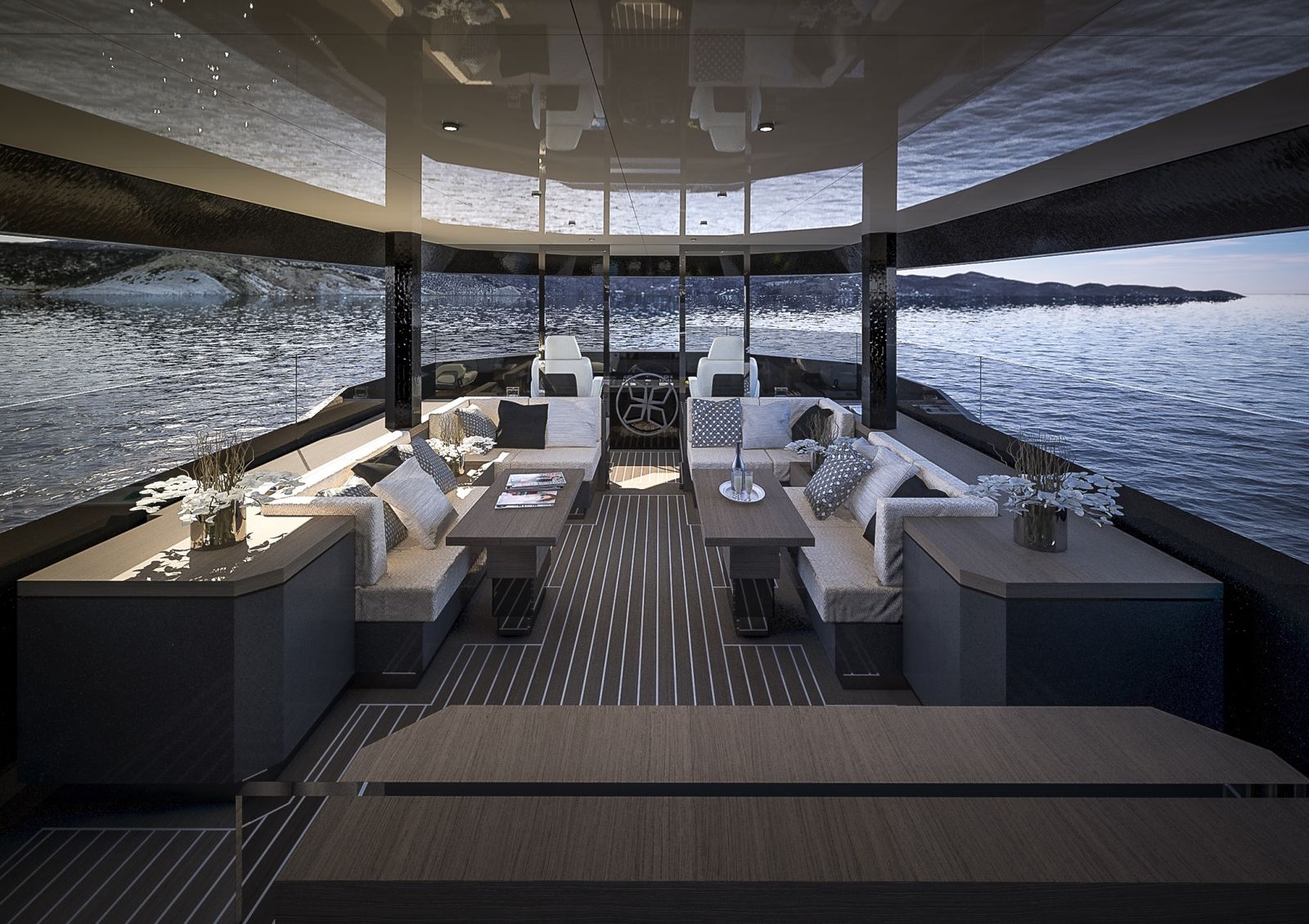 The 32m A105 is a head-turner due to the stealth looks and the innovations used in designing the vessel: solar panels integrated into the superstructure, and the extensive use of cutting-edge highly efficient thermal insulating glass.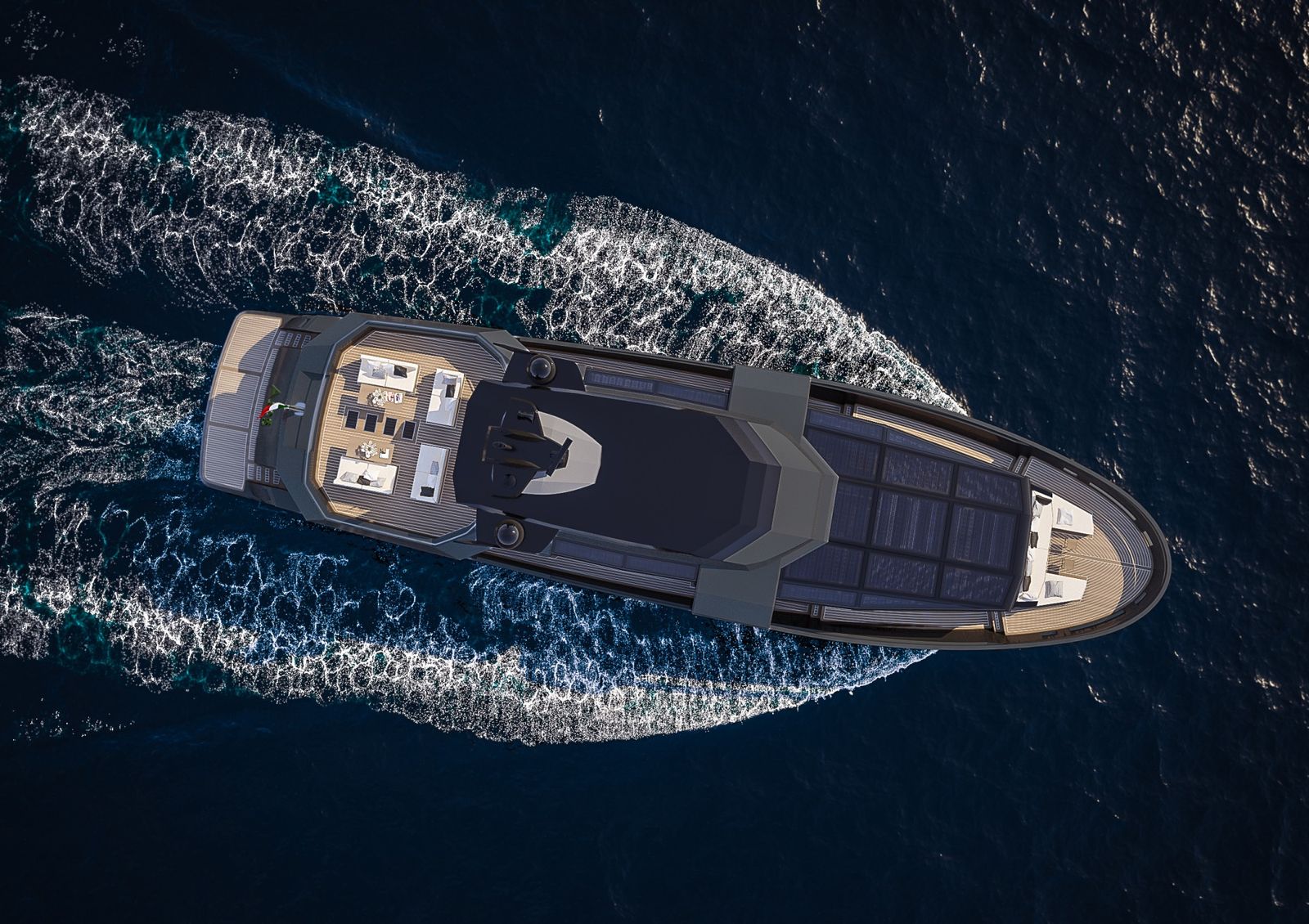 The aft deck aboard the A105 can comfortably seat up to 10 people for a formal dinner, while the lounge area has space for a further 12 guests. The latter can also convert to a further dining area offering the Owner the possibility to having more than 20 people aboard to dine at once.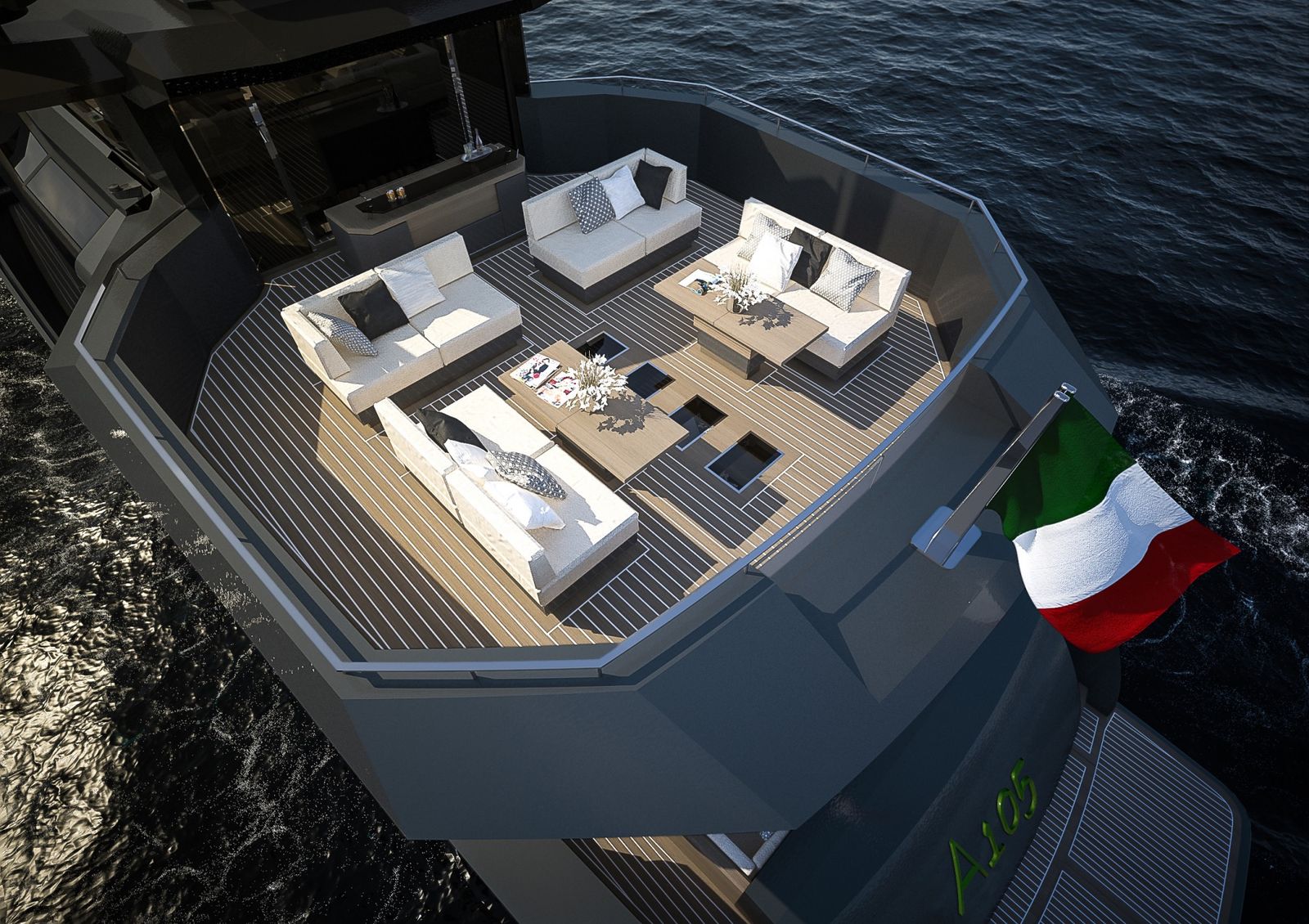 Power is provided by two 1,000 hp MAN V8 diesel engines. Top speed is 17 knots, while she can cruise comfortably at 15 knots.