Arcadia Yachts presents the new Sherpa XL model
Debuts at the 2019 Cannes Yachting Festival
Arcadia Yachts has launched the innovative Sherpa model in 2016.
Now, the Italian yard is taking the Sherpa model to the next level with the Sherpa XL. The 24m yacht retains the futuristic shape and offers the comfort and space you would expect in larger yachts.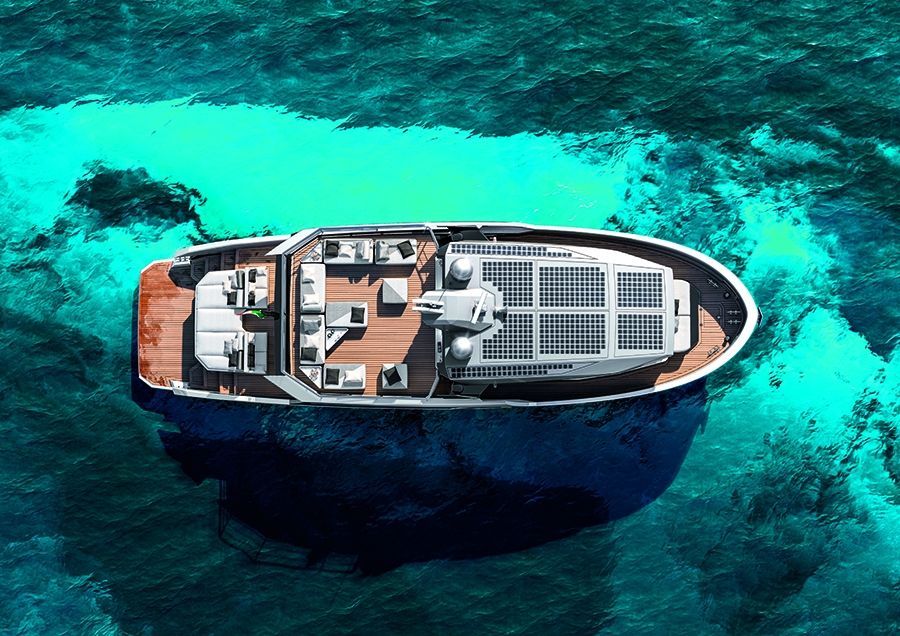 Its engineering is now almost complete and the on spec construction of the first unit has already begun - ready for its international debut at the 2019 Cannes Yachting Festival.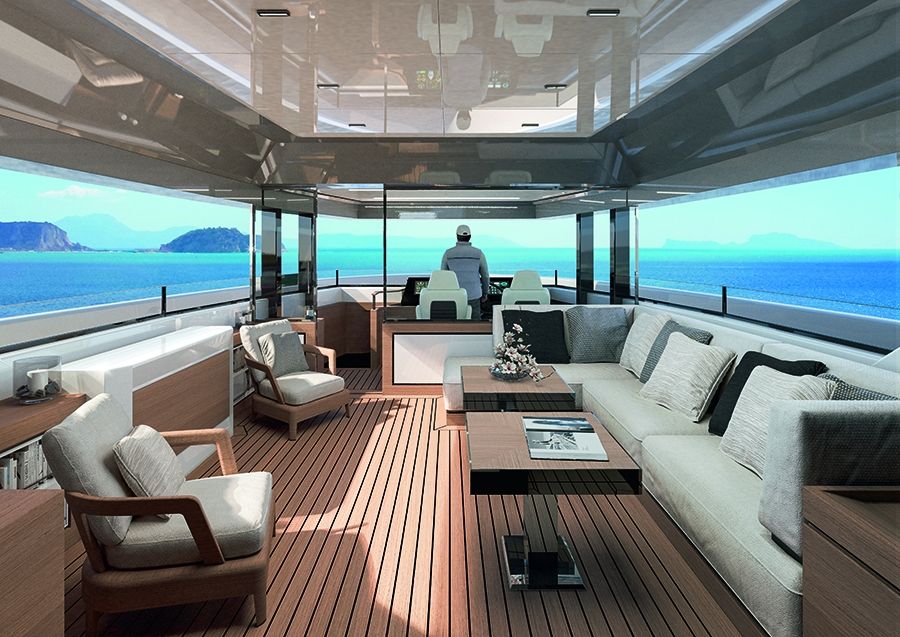 Sheroa XL is 23.8 metres long, six metres longer than its entry-level cousin. With a beam wider than 6.9 metres - more than some 90-footers - this yacht offers 220 square metres of interior and exterior living space - 25% more than other yachts in the same class. More room and greater comfort give Owners more opportunities to enjoy a full-immersion experience with friends and family.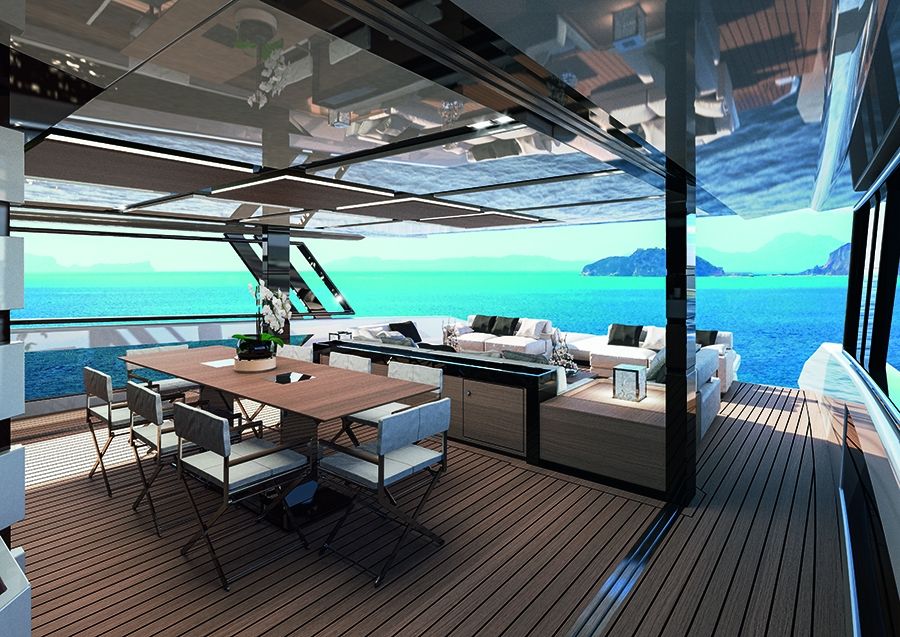 The innovative design of Sherpa XL was developed by the Milan-based Hot Lab design studio, with the aim of preserving the characteristic Arcadia DNA.
The large external areas are expanded more than ever. The aft cockpit is directly connected to the control panel by a short sequence of steps, which interlock between the narrow topsides and the low volume that supports the sundeck. Forward is a large living area with elegant sofas and even a table that can seat up to ten diners.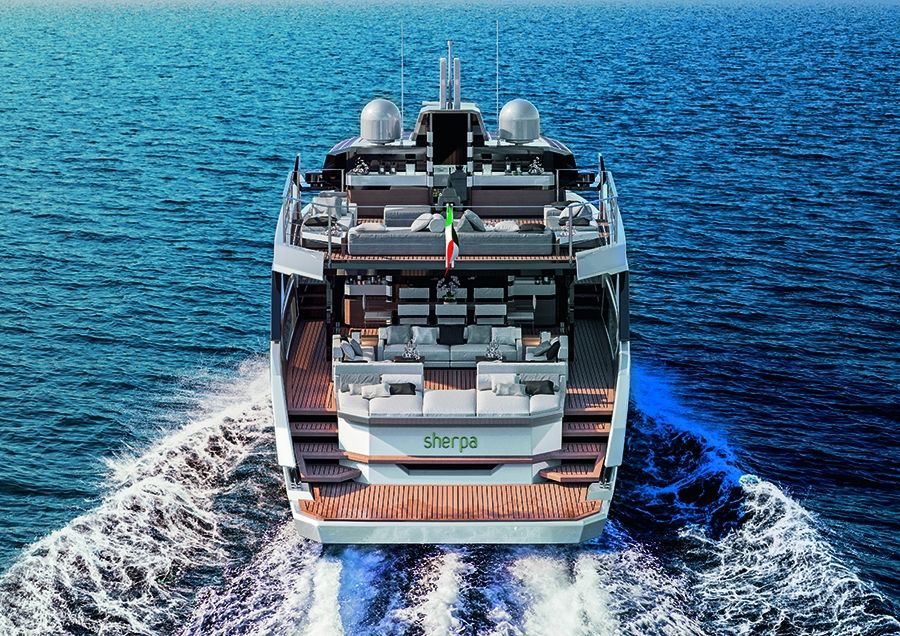 The interior design is contemporary. Owners can choose among many options in terms of materials and finishes. Arcadia also offers the option of choosing furniture designed by a selection of the best Made-in-Italy design brands.
Powered by twin Volvo Penta IPS 1050 main engines, the yacht can reach a top speed of approximately 22 knots. Preliminary studies also estimate that at a long range speed of 10-12 knots, the semi-displacement hull will be more than 30-35% more efficient than other yachts in its class. At 12 knots, Sherpa XL can sail for over 1,000 miles, which rise to over 1,500 if the speed is kept at 10 knots.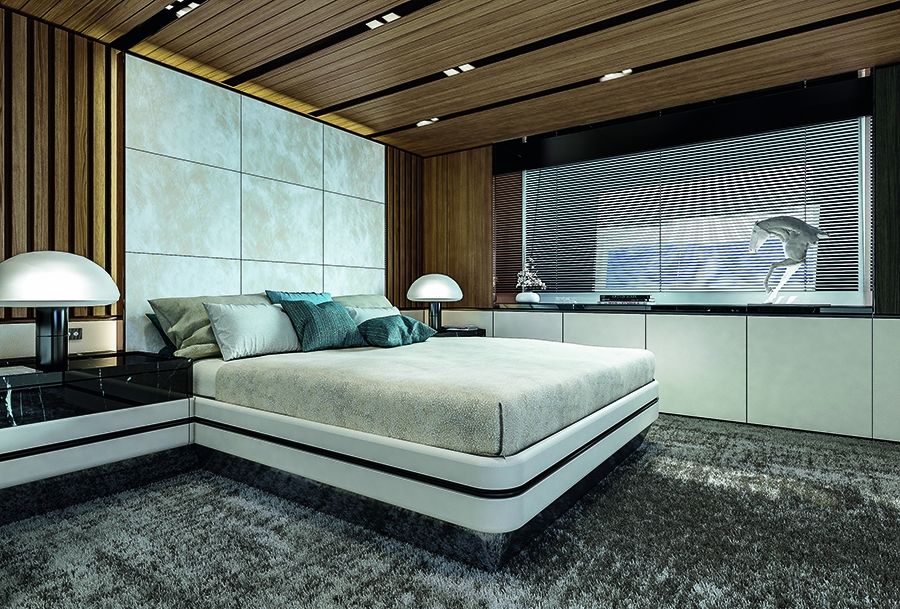 To minimise environmental impact with renewable energy sources, Sherpa XL is equipped with Arcadia's trademark solar panels, which provide up to 2kW of clean electricity (sufficient to power all the on board systems except for the air conditioning). Additionally, the yacht is fitted with low-consumption appliances and led lights.
READ MORE: Arcadia Sherpa