One of the stars of Cannes Yachting Festival 2017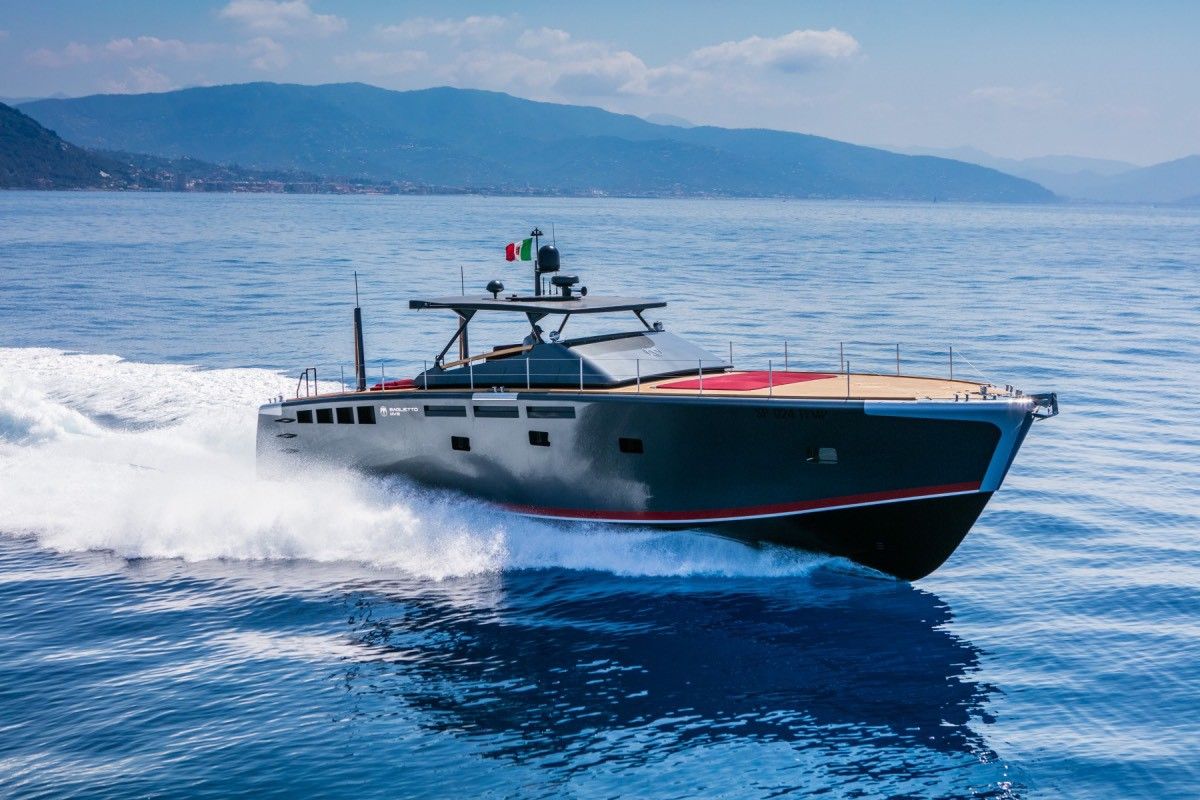 After launching M/Y Ridoc in June, Baglietto has showcased the new vessel at the Cannes Yachting Festival.
The MV series draws its inspiration from the First and Second World War MAS paying tribute to the military crafts that made the success history of the Liguria-based yachting brand by reinterpreting some of their peculiar features and shapes in a modern style matching them with architectural elements adapted from the open segment.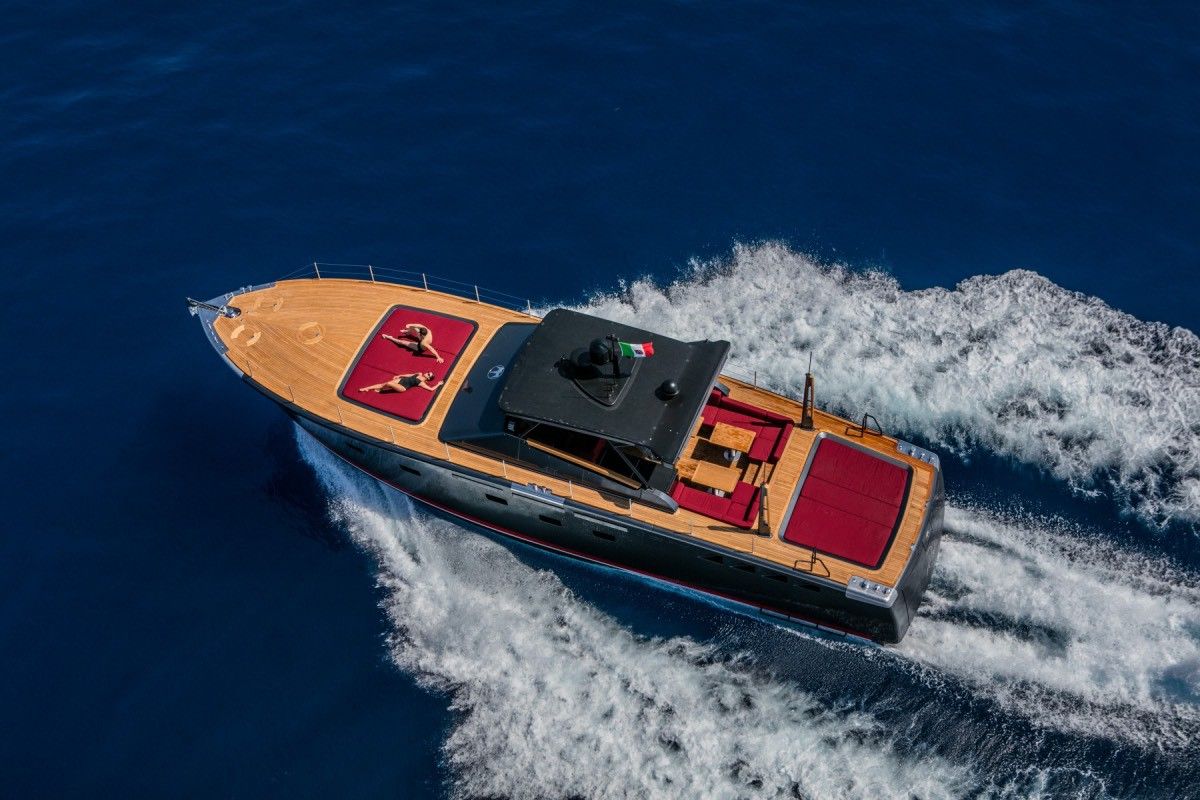 The symmetrical air intakes along the hull free board underline the rigorous style of both Francesco Paszkowski and the Baglietto open lines themselves. The metallic dark grey color enhances the aggressive lines of the boat giving her strength and power.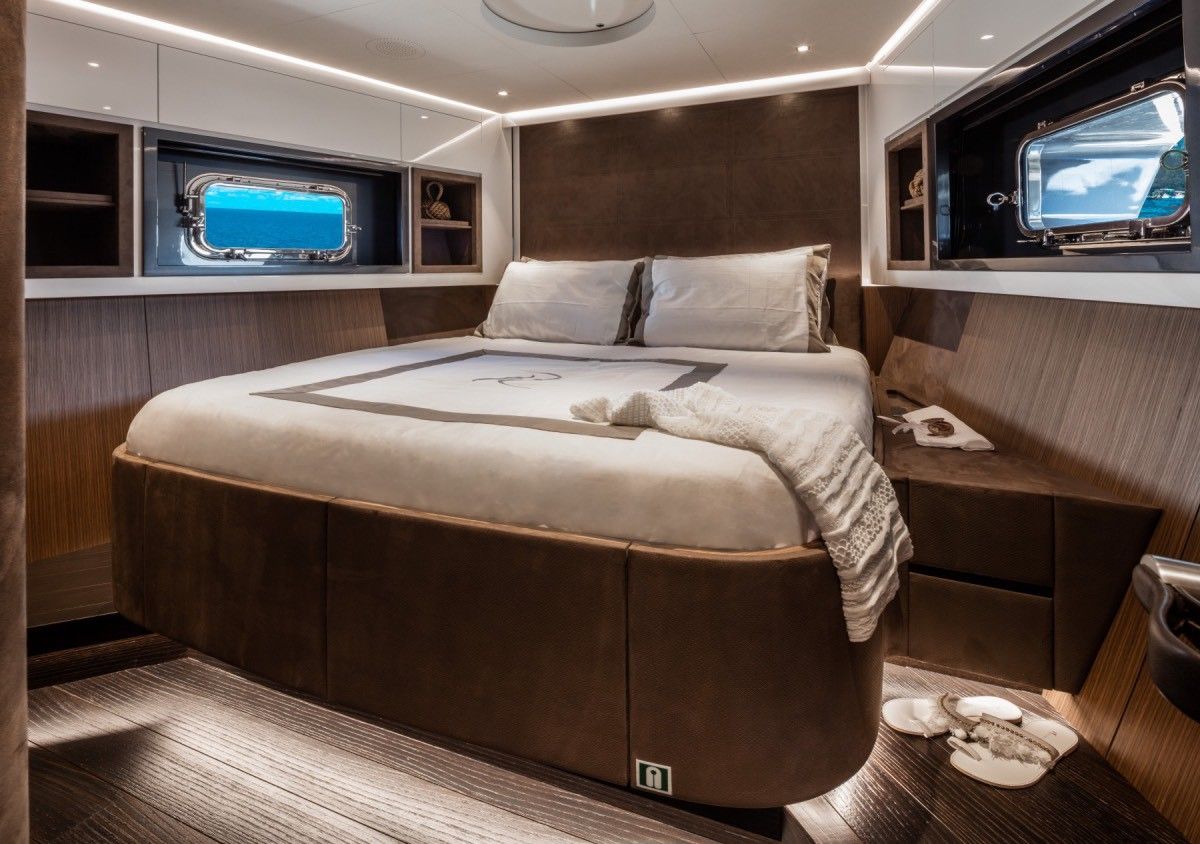 The interior designs were created in cooperation with architect Margherita Casprini.
Six guests can be accommodated on board the MV19. The master suite is located forward, with two other guest cabins amidship. The steering post has a 24-inch screen and is placed on the exterior deck.
Power is provided by two MAN V12 1800hp diesel engines that push the aluminum hull to a top speed of 40 knots.