Extravagant style
The 54m sailing yacht Pink Gin was launched in the summer of 2017 and she's a a long and beautiful vessel.
The Baltic Yachts built yacht is not only the largest carbon fiber sloop in the world, but also displays some of the most innovative features seen in a sailing yacht, including two opening balconies set into the topsides, Baltic Yachts' Force Feedback Steering System and an 18-ton carbon composite hull and deck shell.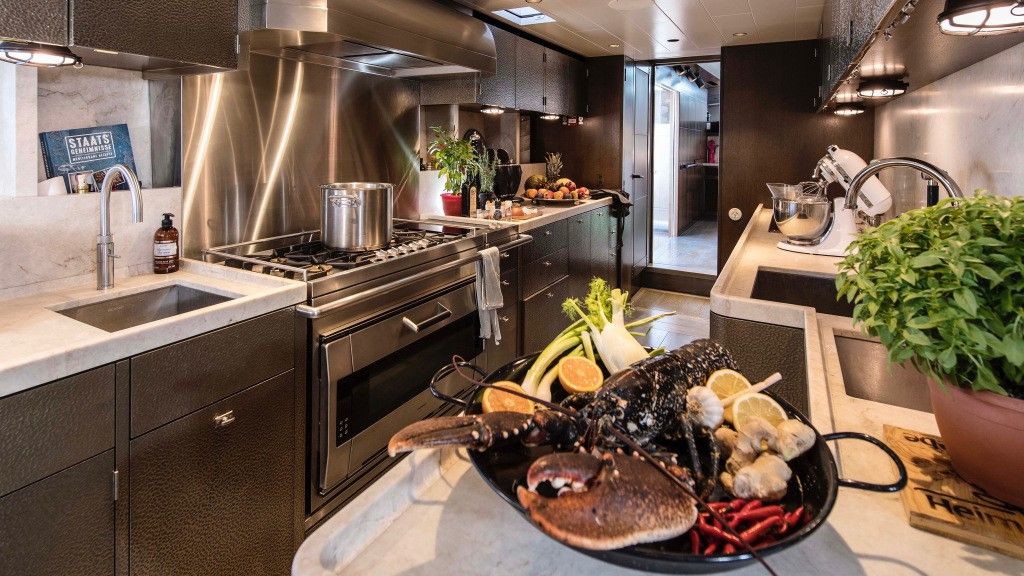 The displacement of 235 tons is low for a yacht of this size and has been achieved by using advanced carbon sandwich hull and deck construction methods and closely monitored weight control. The sail plan is generous with a mast height of nearly 67 metres above the waterline.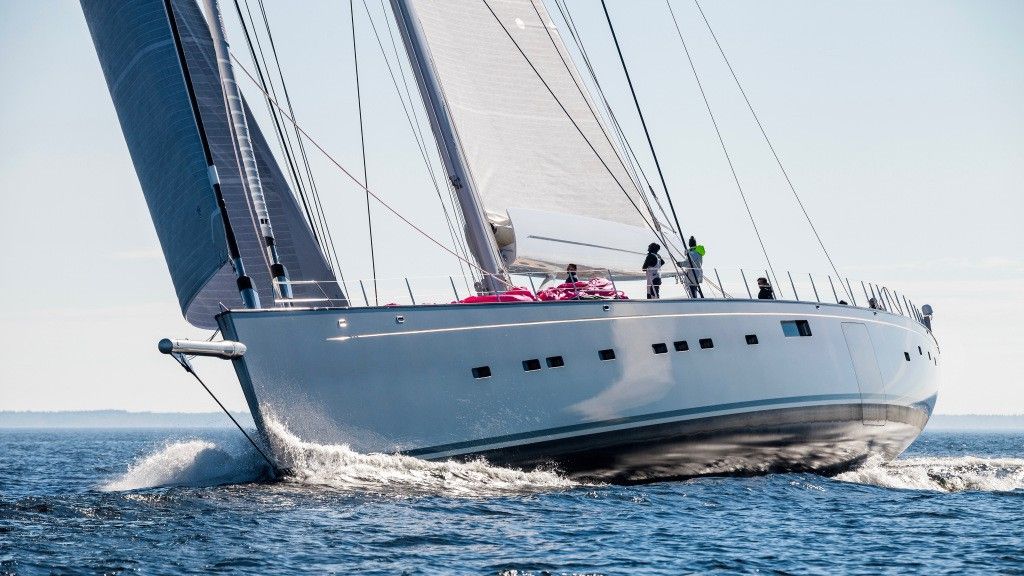 The interior layout and styling is by Design Unlimited who have worked with the owner on a number of projects. It took five years for the owner to go for the sketches presented by the designers. And it has some unusual items onboard: a purple piano, a Louis Vuitton trunk and crystal chandeliers made from Murano glass.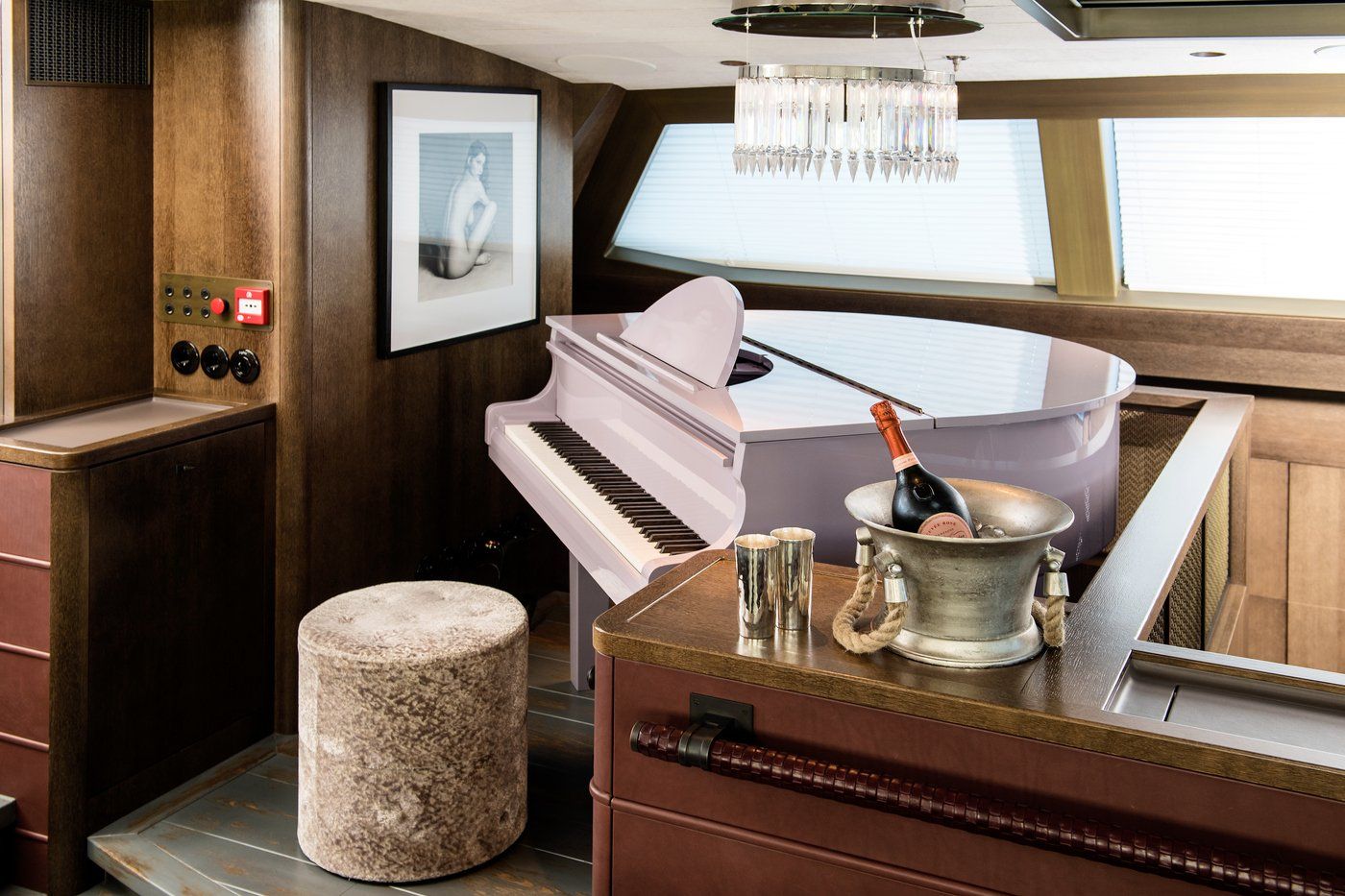 The new yacht has an interior in which texture and surface treatment plays a large part in the design. Carefully selected materials are used to produce a striking interior countered by an elegance and sense of comfort ideal for relaxing during long world cruising passages. The master stateroom is positioned forward and comprises a large open plan suite incorporating an impressive and unusual fold-out private balcony for direct access to the sea. A similar balcony is set into the topsides amidships to port providing direct access to the yacht's main entrance lobby.
Baltic 175 Pink Gin from Sofia Riska on Vimeo.