Behold the Foiler flying yacht by Enata Marine
Flying on foils
A new impressive foiling yacht has made the world debut at the Dubai International Boat show: Foiler by Enata Marine.
The 9.5m yacht is built by Enata Marine in the United Arab Emirates. It's a high-performance cruiser with retractable carbon fiber hydrofoils that allows the vessel to fly 1.5m above the water. The builder also claims a 20% increased fuel efficiency at top hydro-foiling speeds.
The system virtually eliminates sea sickness for passengers while riding over choppy waters.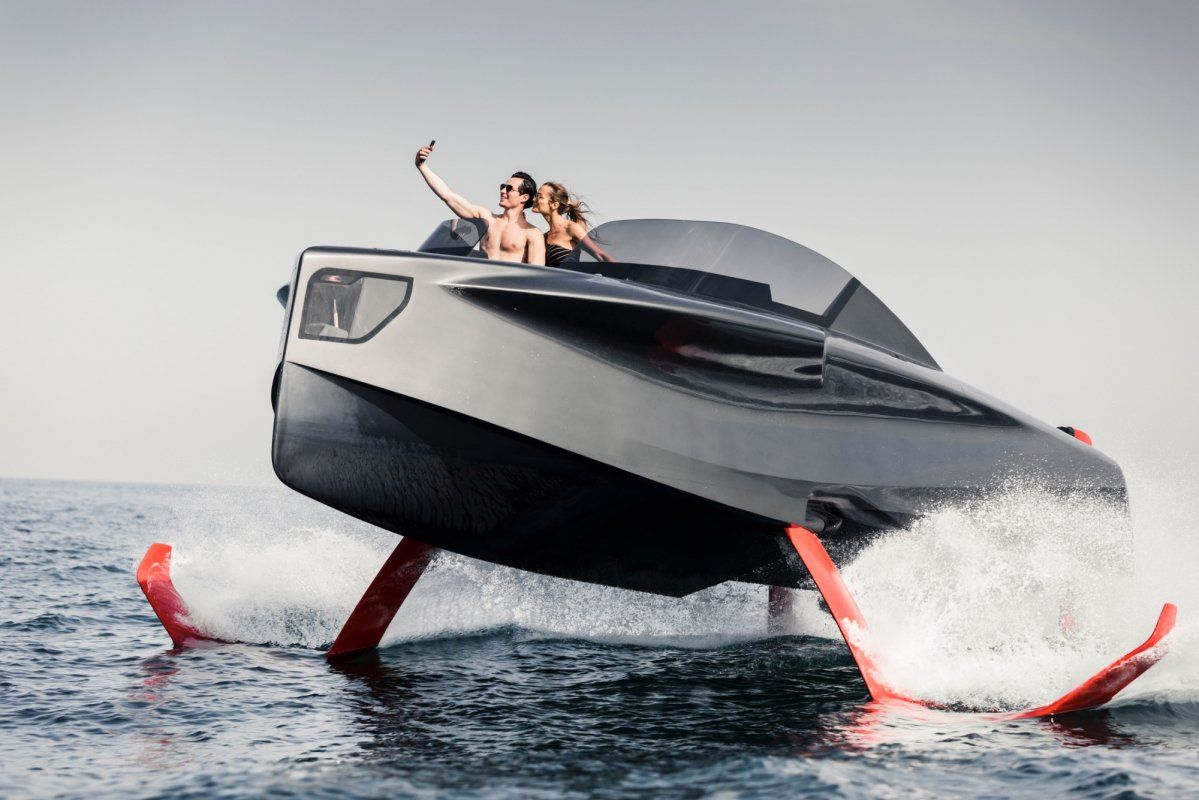 The Foiler yacht uses a diesel-electric propulsion system that can push the vessel to a top speed of 40 knots. The hydro-foiling flight starts at 18 knots with seven passengers and a driver, running on hybrid power delivered by twin 320hp BMW engines, two electric generators and two electric torpedoes.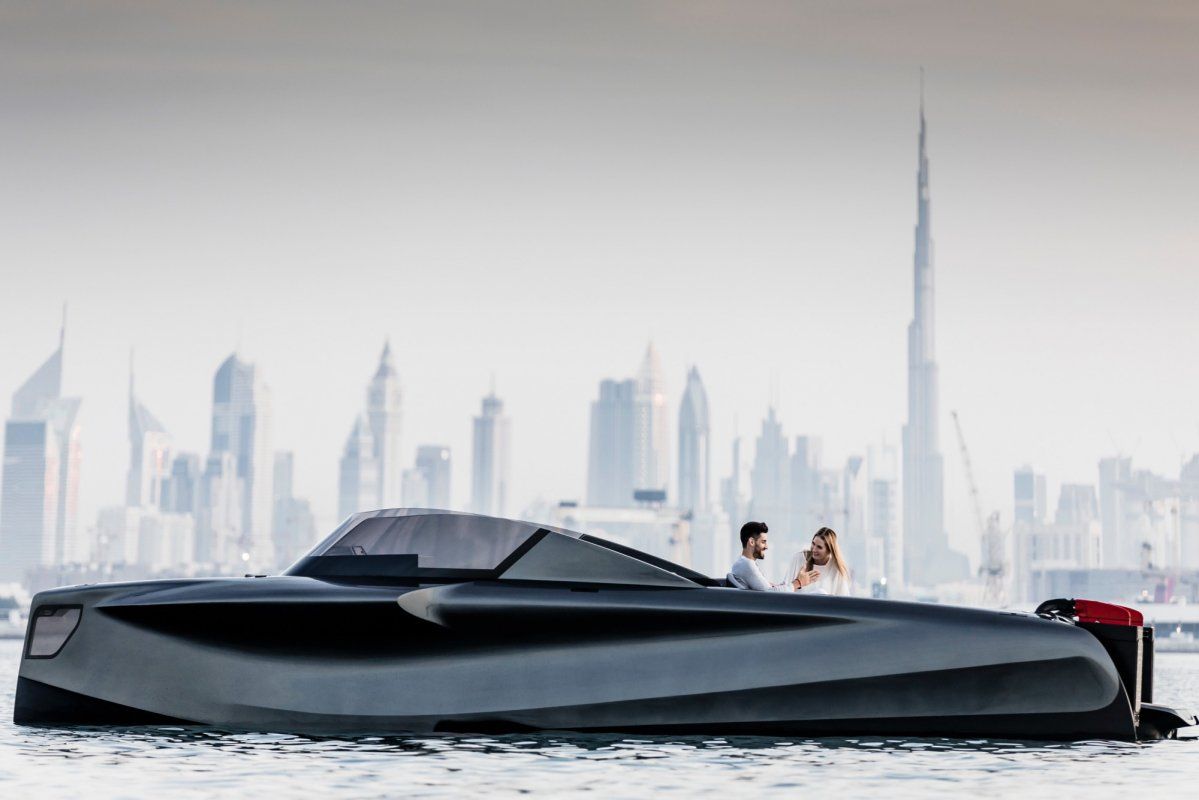 At a cruise speed of 30 knots, the Foiler flying yacht has a range of 130 nautical miles, drawing fuel from its 300-litre-capacity tank. And when traveling through ports or areas abundant in wildlife, the hybrid propulsion system offers battery-powered silent cruising capabilities at 10 knots for up to 10 minutes.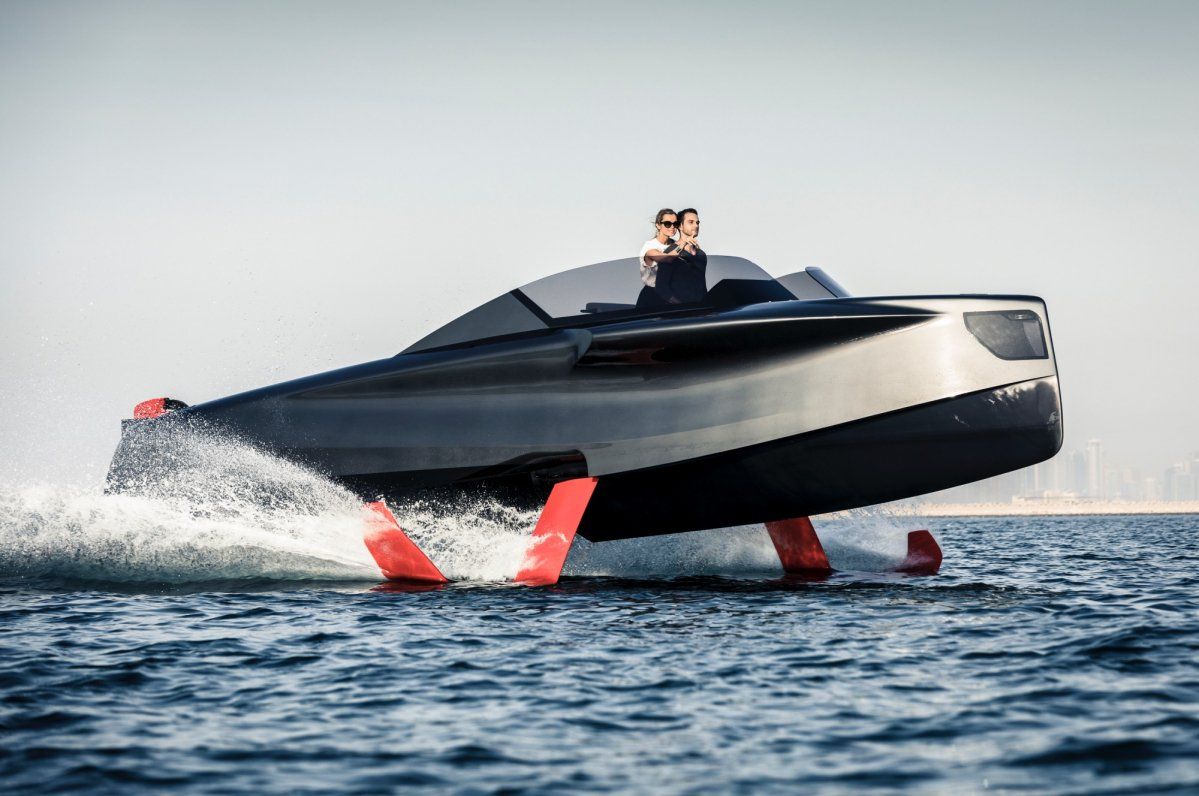 Take a look at the video below for a first look at the Foiler flying yacht: