How didn't we think about this?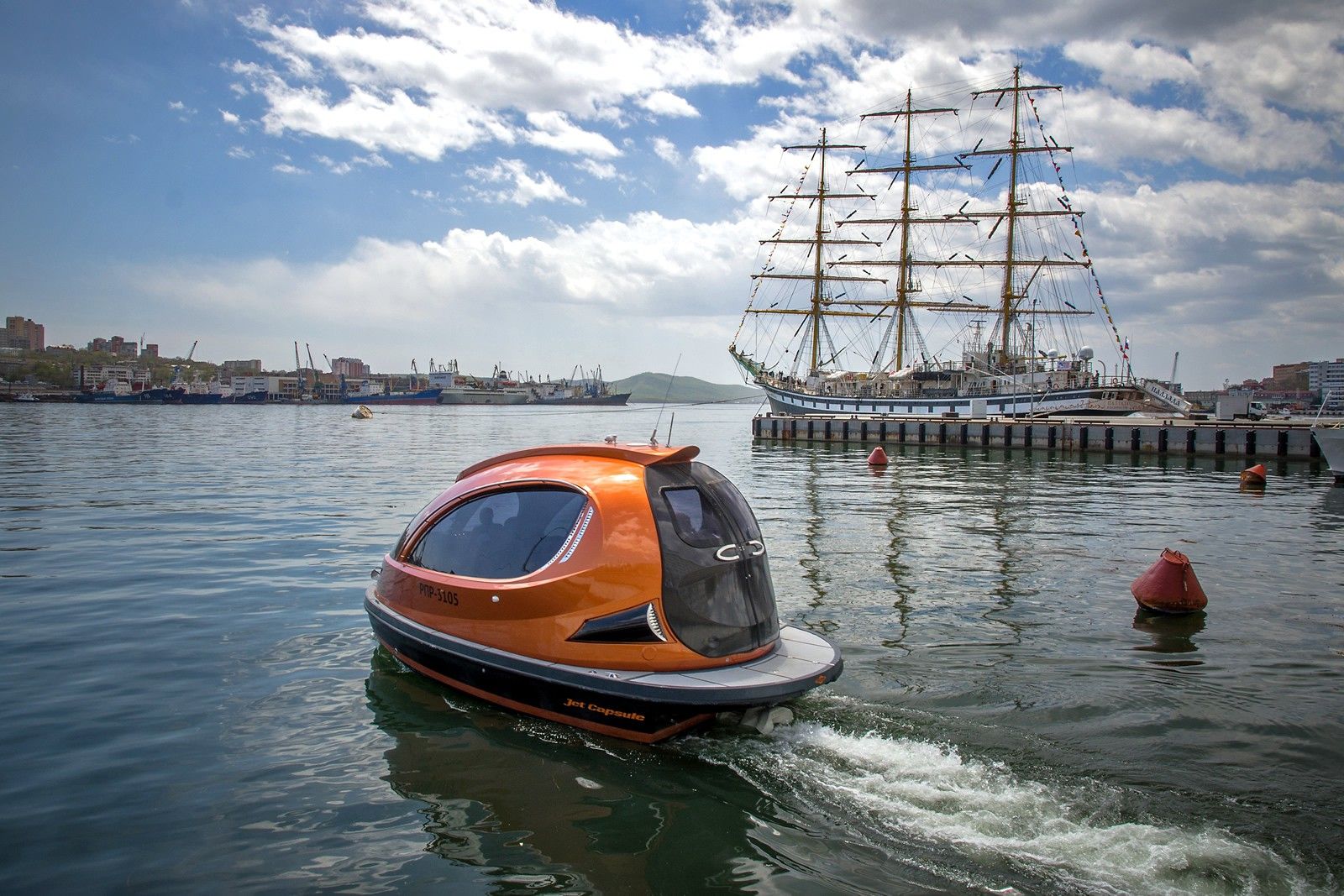 This is the Jet Capsule, an Italian designed water toy. It is not a yacht, more of a small closed boat, but this thing aims to bring the same luxury experience on the water.
This contraption is the work of Italy based Pierpaolo Lazzarini, a designer with experience in the automotive industry. He took inspiration from spaceships and he delivered a futuristic looking watercraft.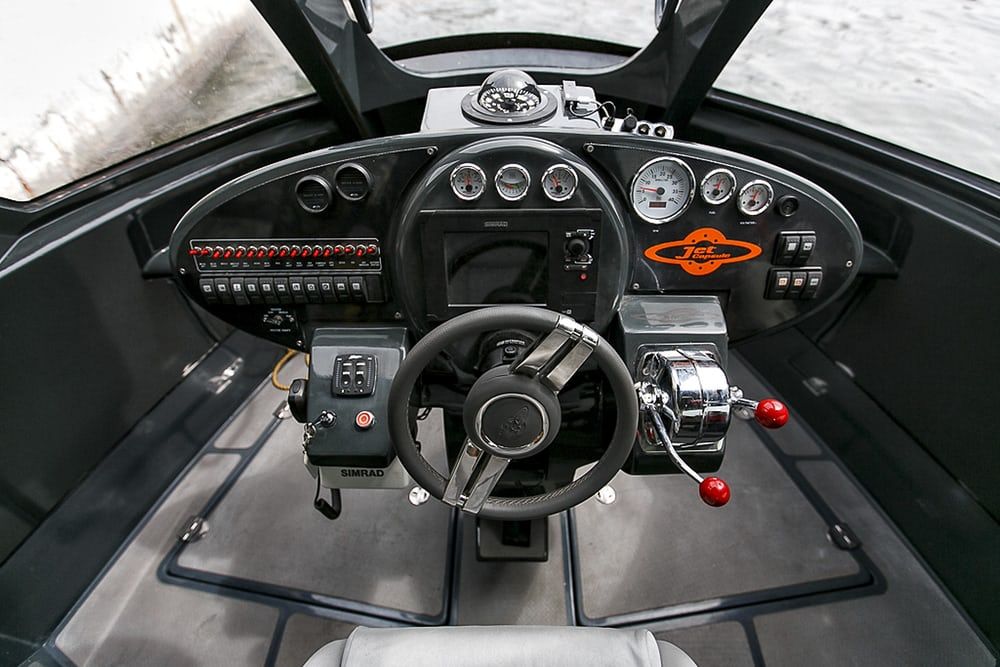 The pod provides seating for up to seven guests, but the seating area is completely customisable.
The Jet Capsule uses a 325 hp Yanmar diesel engine that can propel the boat to speeds up to 25 knots. Again, the future owner can customize the power train if he wants more power. You can opt for a twin-engine configuration that boosts output to over 600 hp.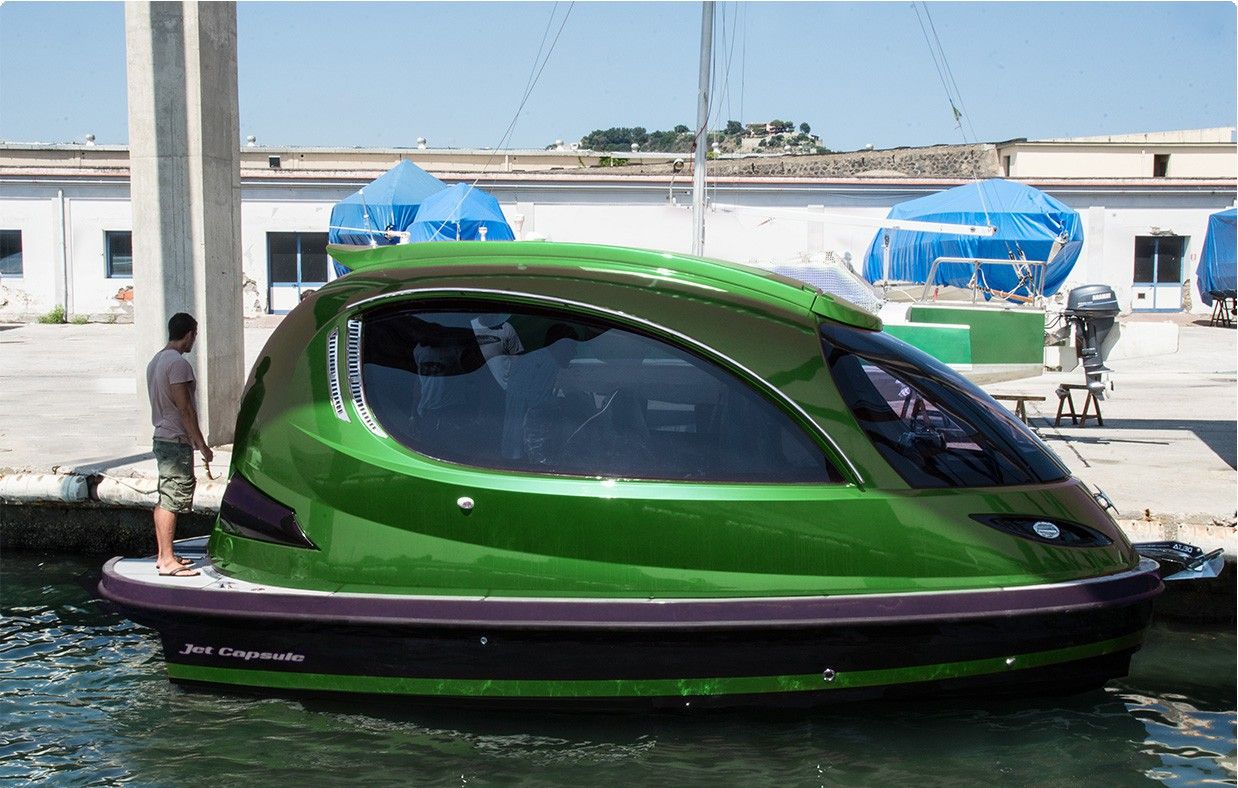 From the first presentation in 2013, the Jet Capsule has evolved. It can be a personal watercraft or a water taxi. Also, there is smaller, faster version called the Reptile. The idea was based on: "having a boat small enough to be easily maneuvered, yet spacious enough to take a handful of friends out for drinks, over to a port for an evening's entertainment", says the designer.
Prices range around the $150,000 mark. See the Jet Capsule in action below: