5,5m sporty boat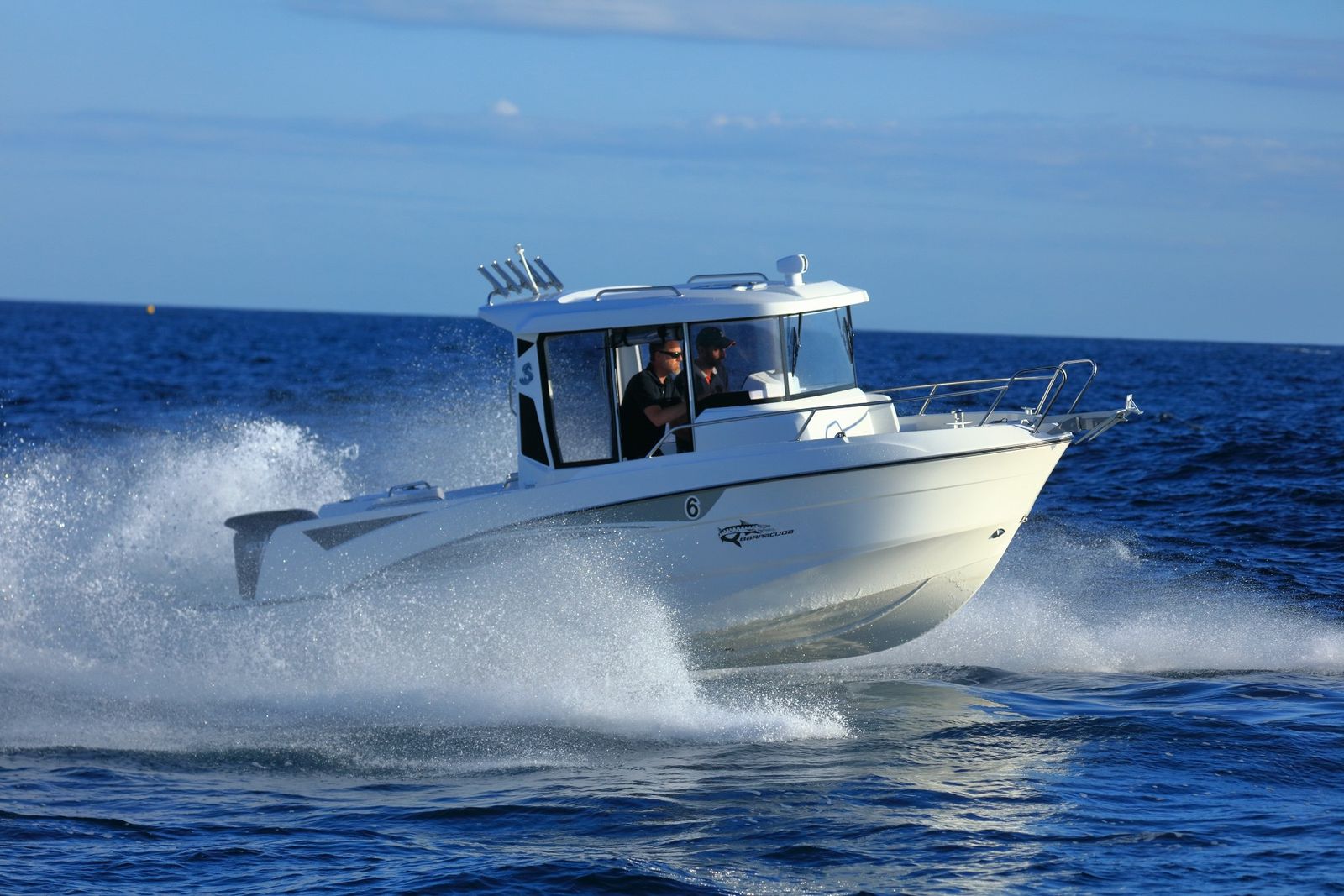 The Barracuda 6 is the most recent addition to the range and she has inherited the sporty temperament of her elder sisters.
Ready to launch this autumn, she will be shown at the boat shows of La Rochelle, Southampton and in Scandinavia.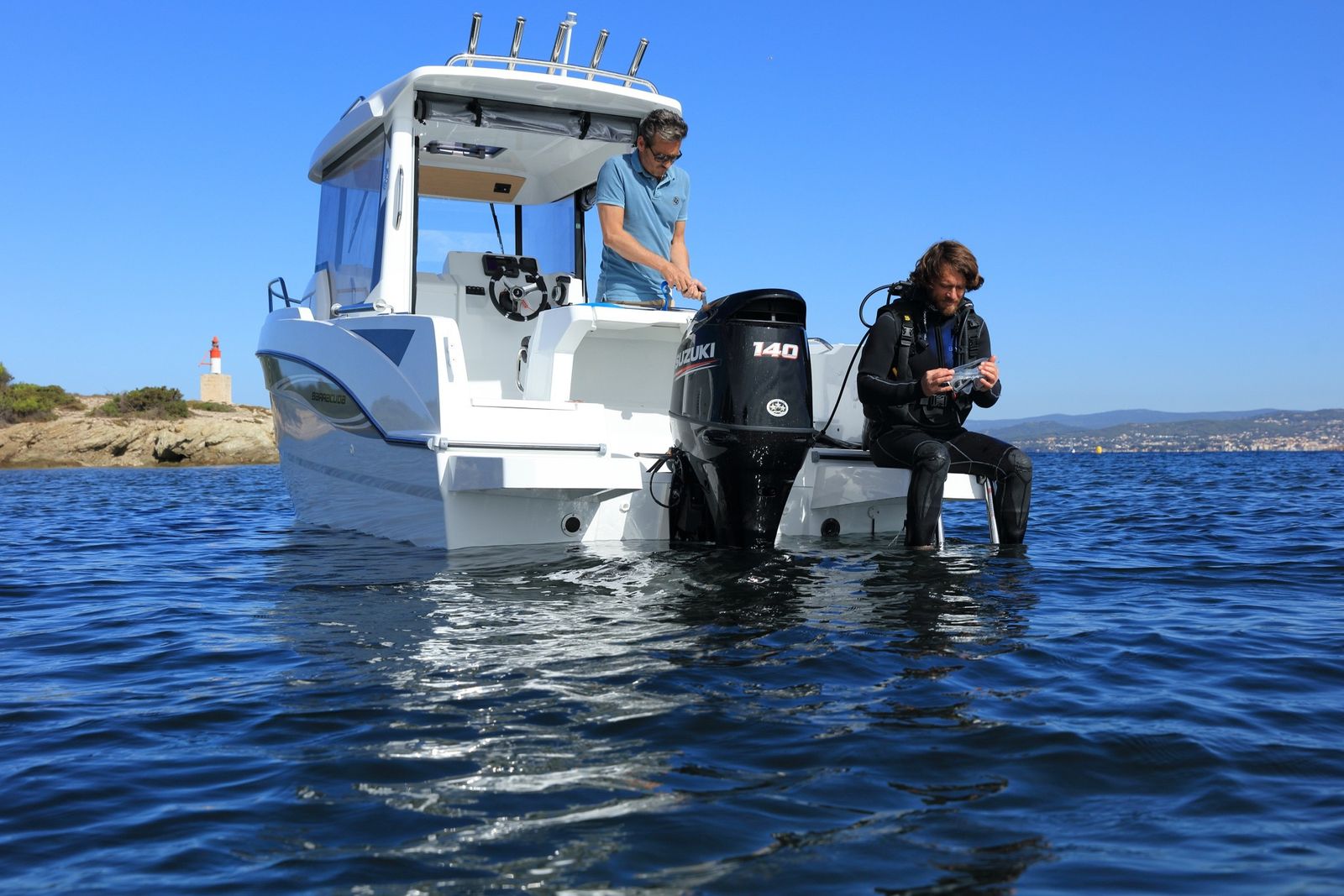 Building on the experience of the Barracuda Tour, a no-kill sport fishing competition, organized by Beneteau every year, the Barracuda 6 powerfully champions the identity of this dynamic range, which has found a public among keen fishers and coastal cruisers, since it was created in 2011.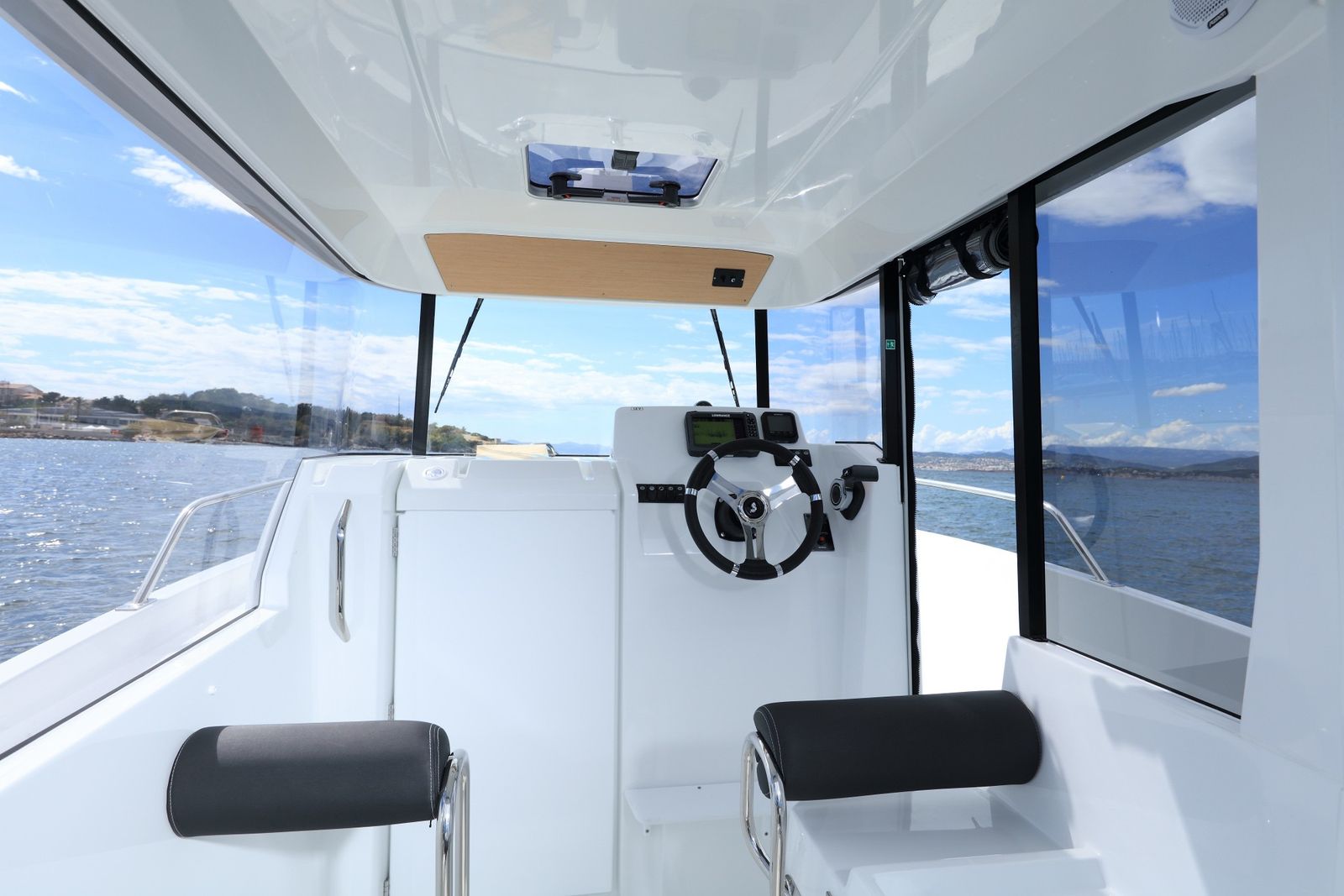 Barracuda 6 measures 5,52m and it's the smallest in the range, she has everything you need to catch fish. Keen fishers will find the large cockpit with built-in fishing station and live bait well particularly appealing. A large starboard walkway affords easy access to the bow where there is a second comfortable fishing spot. Two side bench seats can be added to the removable bench aft of the cockpit, offering greater comfort to the crew underway or at anchor, while providing plenty of open space for fishing.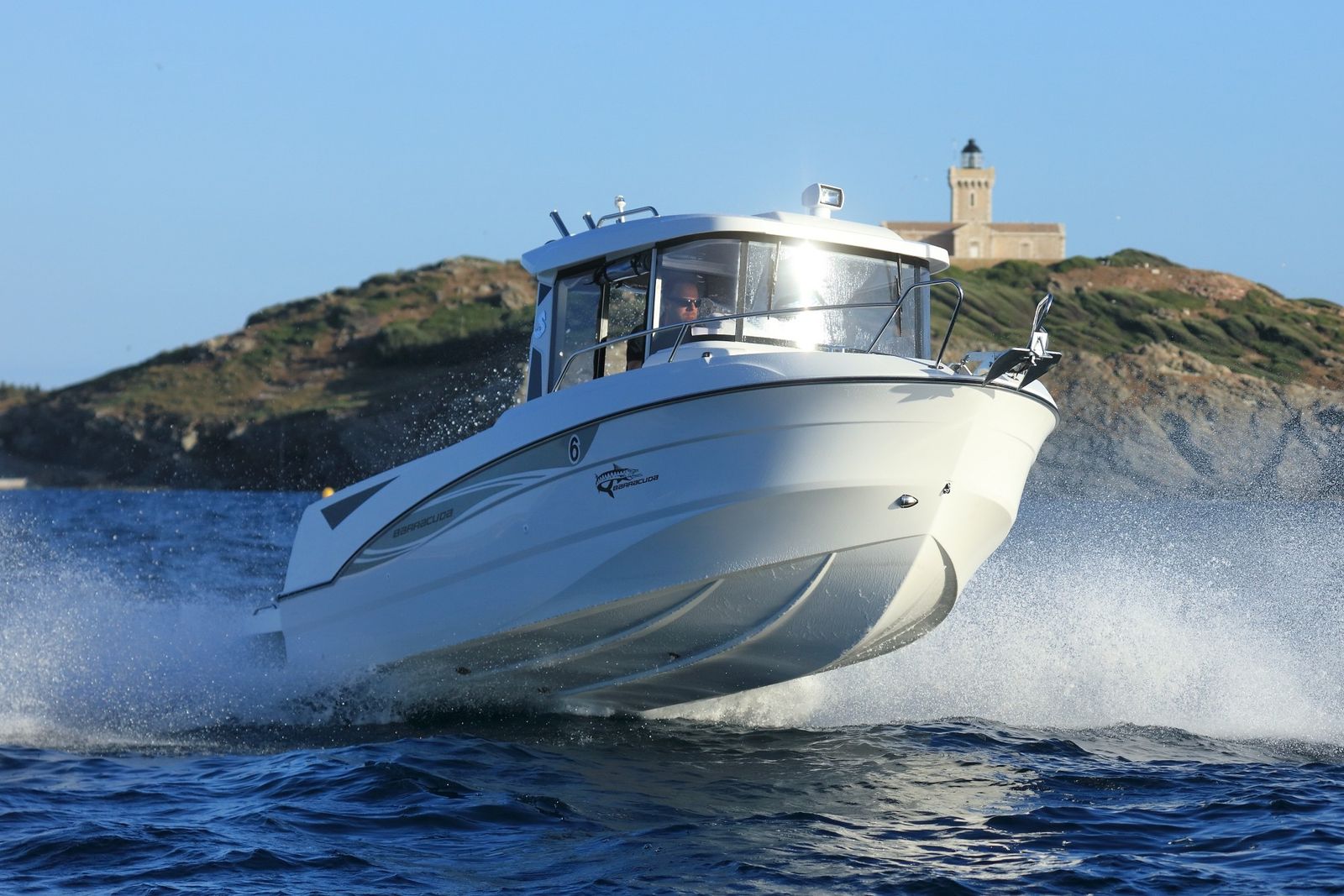 Barracuda 6 uses the latest generation of outboard engine hulls developed by Beneteau.
Quick to plane, she remains remarkably stable underway. The Barracuda 6 comes with a choice of three different engine types – 90, 115 and 140 hp.