Beneteau presents the new Flyer 8 outboard day-boat
Available in two versions
In 2014, Beneteau revolutionized the standards of outboard design with its Flyer range, offering excellent habitability and comfort.
With the launch of the two Flyer 8 Spacedeck and Sundeck boats next September, the range reaches maturity with this new generation of outboards.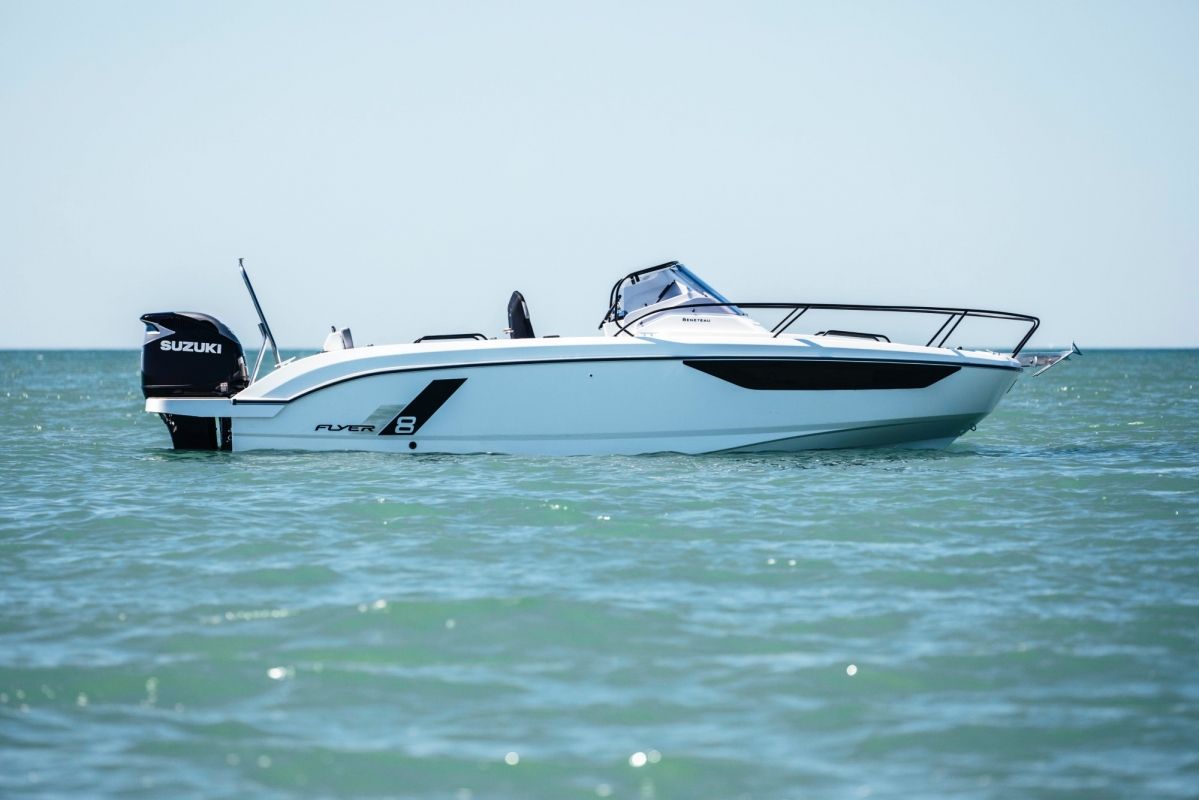 The two new Flyer 8s have the same hull development, equipped with Air Step2, which offers quick lift-off, comfort and good stability. The boat comes with two different deck plans and interiors: the SPACEdeck has a central console, while the SUNdeck offers a double cabin under the large sunbathing area.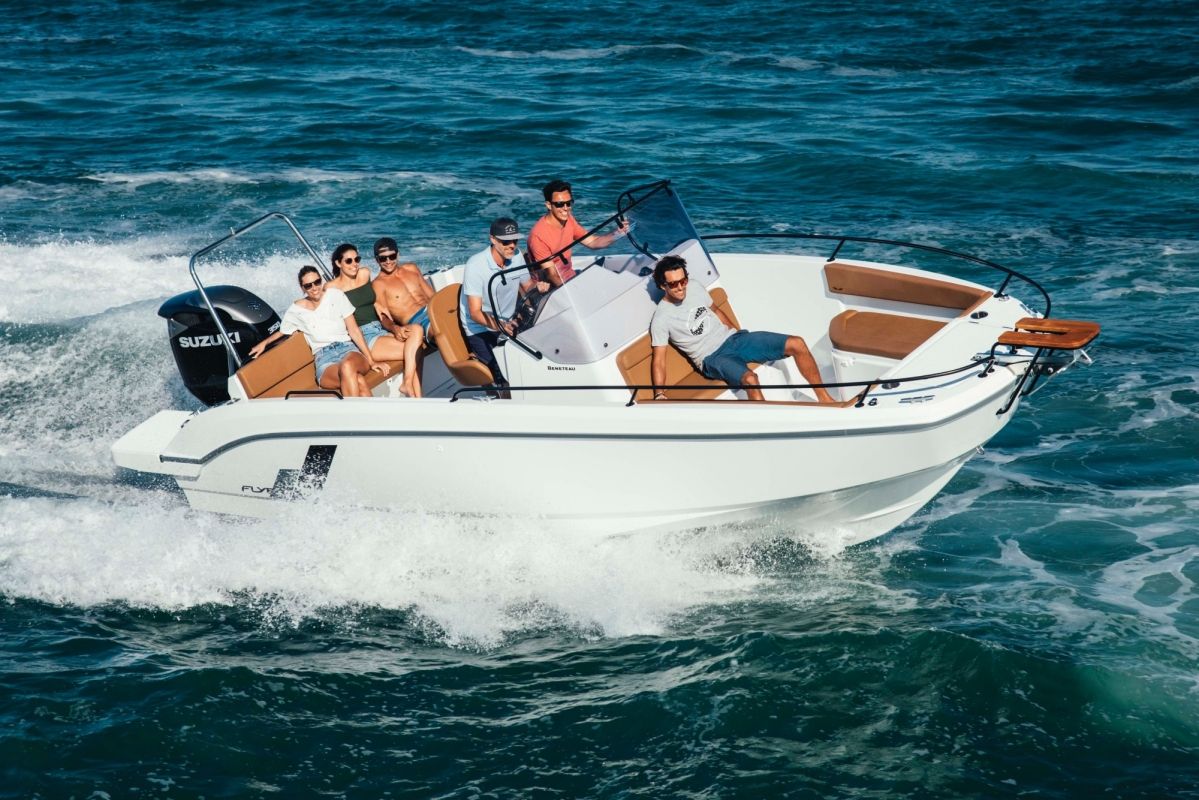 The two day boats are the fruit of a collaboration between Beneteau Power and the Style&Design office and they place the accent on volume and simplicity. A taut and well-balanced line instantly draws the eye and the black pulpits confer the two new models with a boldly modern profile.
Flyer 8 powerboats offer lots of space and easy movement on board. The clever modular aft bench seat is easy to fold back providing optimum cockpit space. There are also lots of ergonomic storage spaces distributed throughout the boat.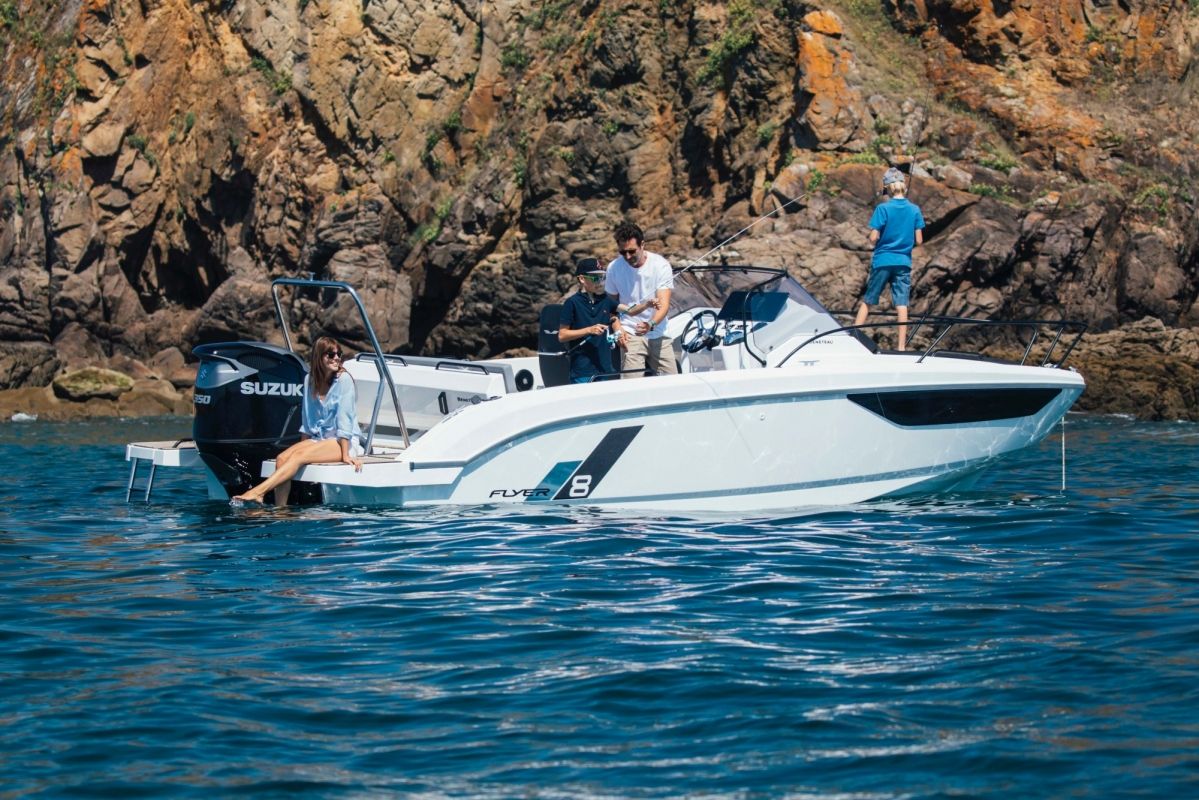 Beneteau has focussed on details and comfort on board, reworking the cabinet work and stainless steel, and offering a selection of two different shades of upholstery to match your choice of interior.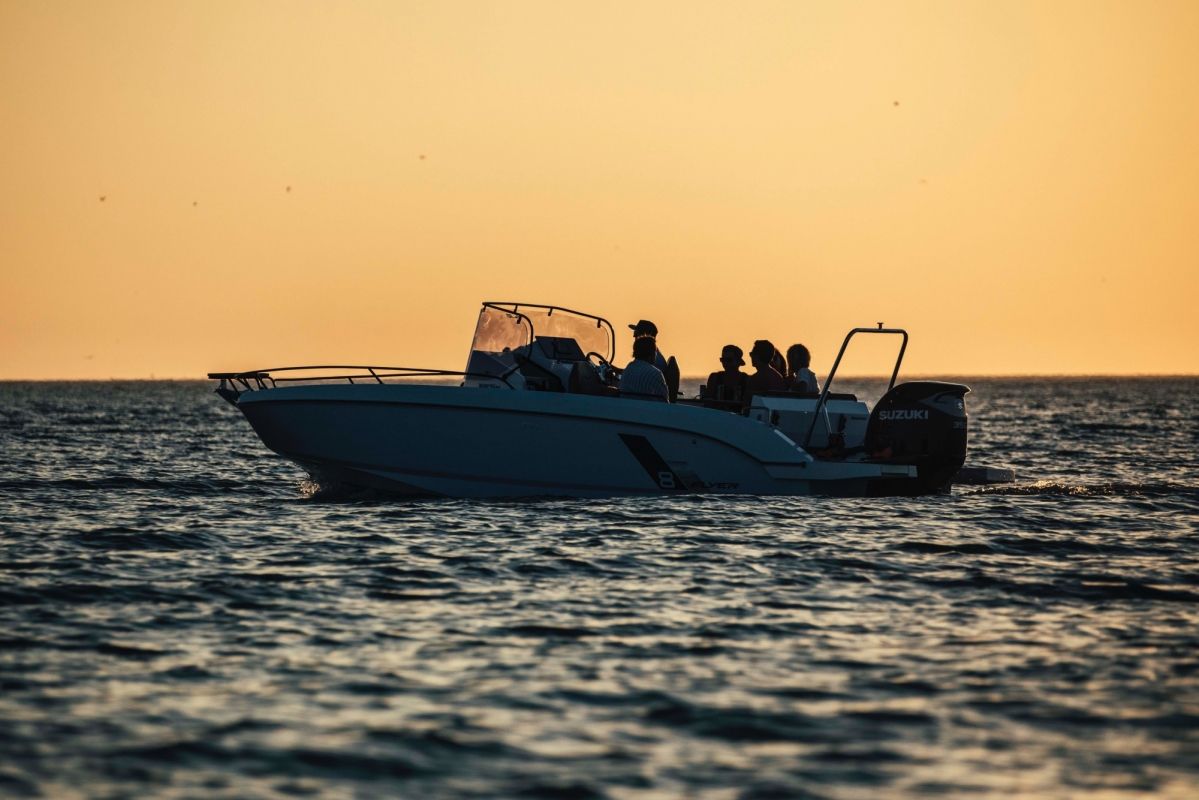 In line with the current market trends, the single-engine boat has much to offer in terms of ergonomics and performance. The limited space occupied by the engine makes it easier to move about the stern. The two new Flyer 8 powerboats are also much lighter with a reduction of their weight of 7%. As for performance, the 350 hp engine power developed in partnership with Suzuki offers top speeds of 43 knots.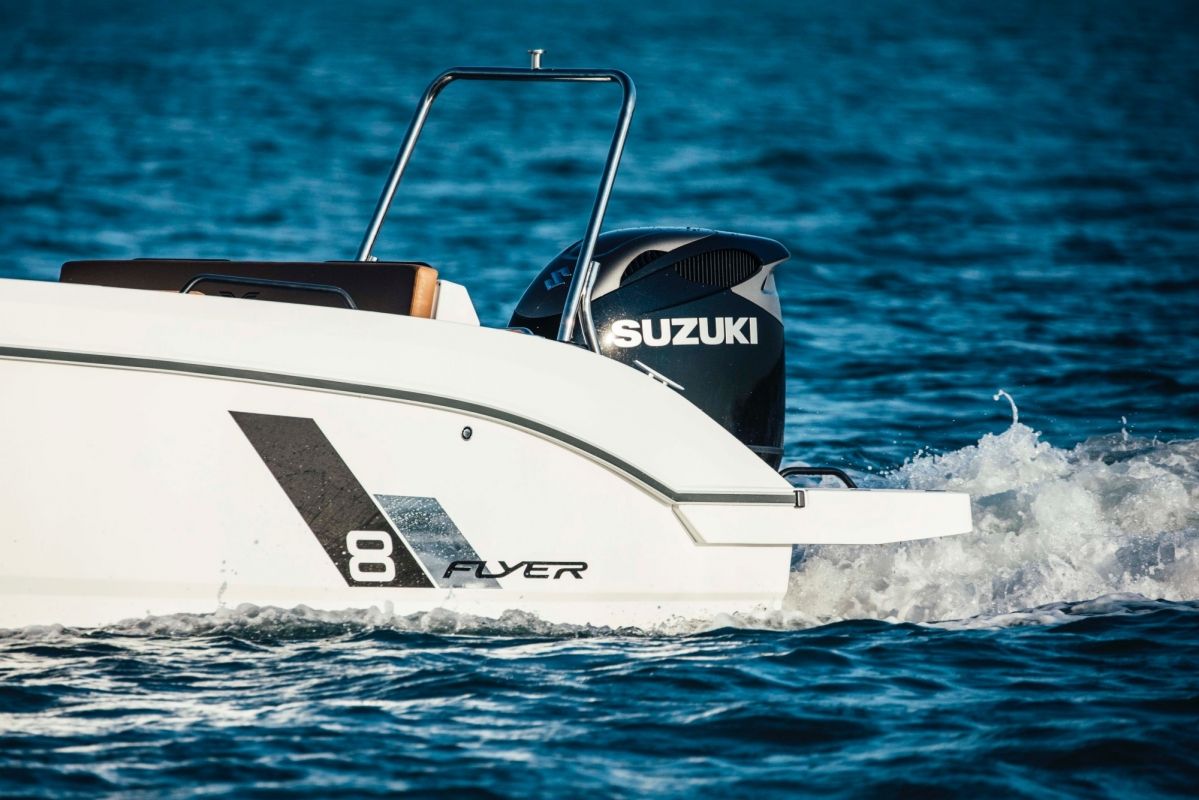 The new Beneteau Flyer 8 will be unveiled at Cannes Boating Festival in September.
READ MORE: Beneteau Barracuda 9