Wow!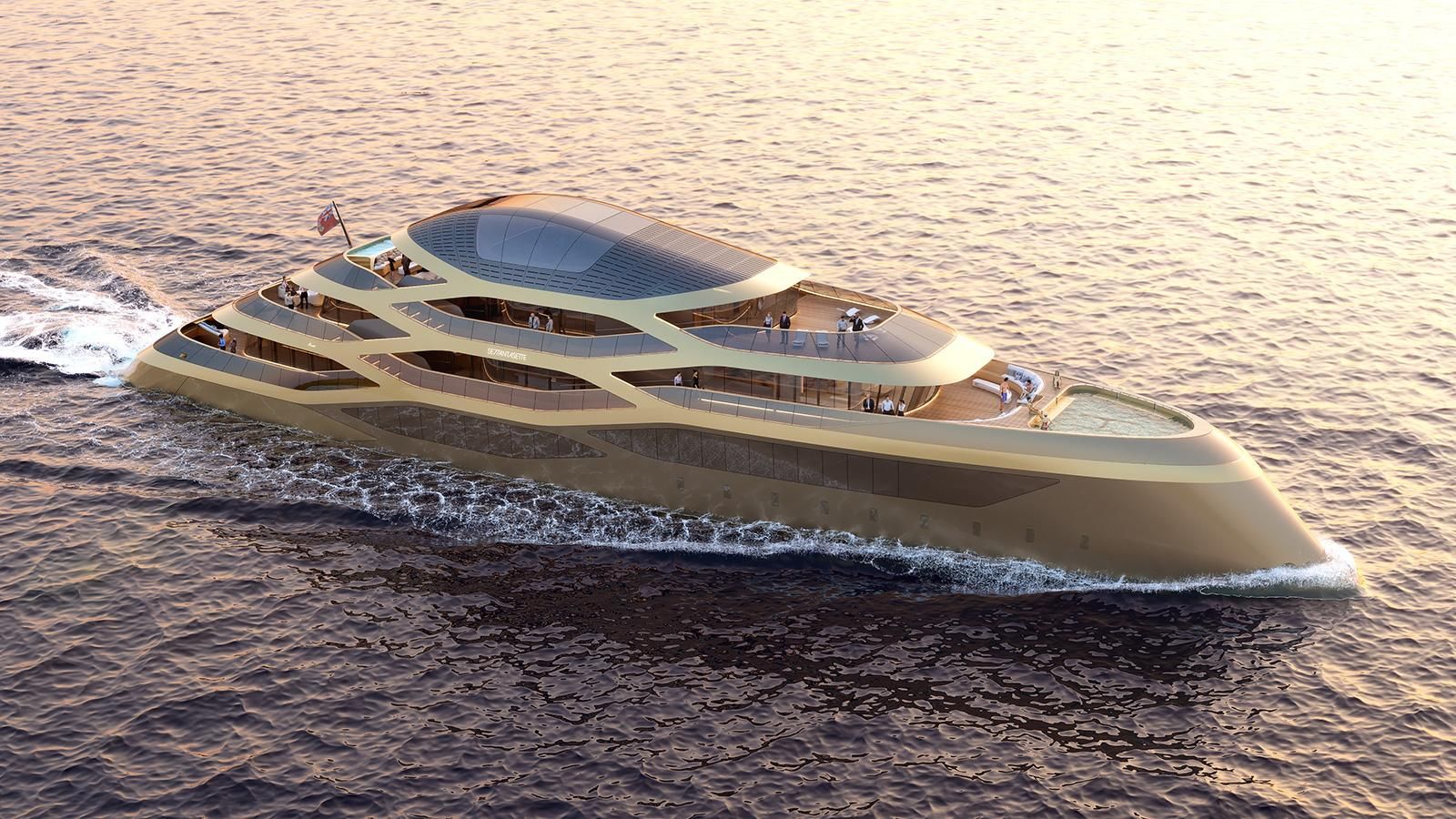 Italian yard Benetti has revealed the spectacular Se77antasette superyacht concept at Monaco Yacht Show 2017.
The impressive concept was developed in collaboration with architect Fernando Romero. The concept features complex structures lines that resemble a honeycomb.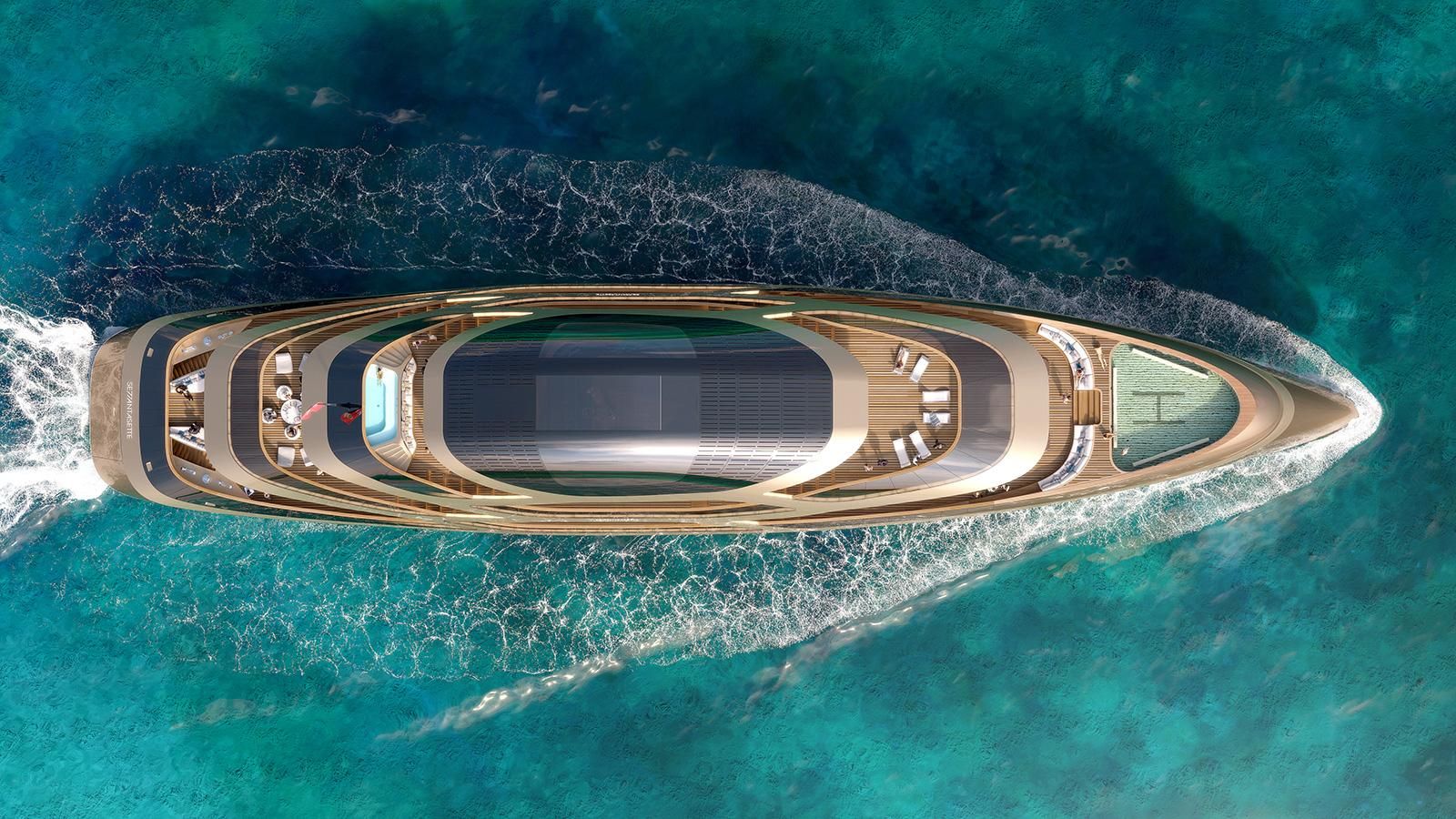 "Se77antasette elevates yachting to a higher dimension than we have ever seen before, born from the decidedly innovative essence of this project — a perfect union between the two different worlds of yachting and civil architecture", said Vincenzo Poerio, CEO of Benetti.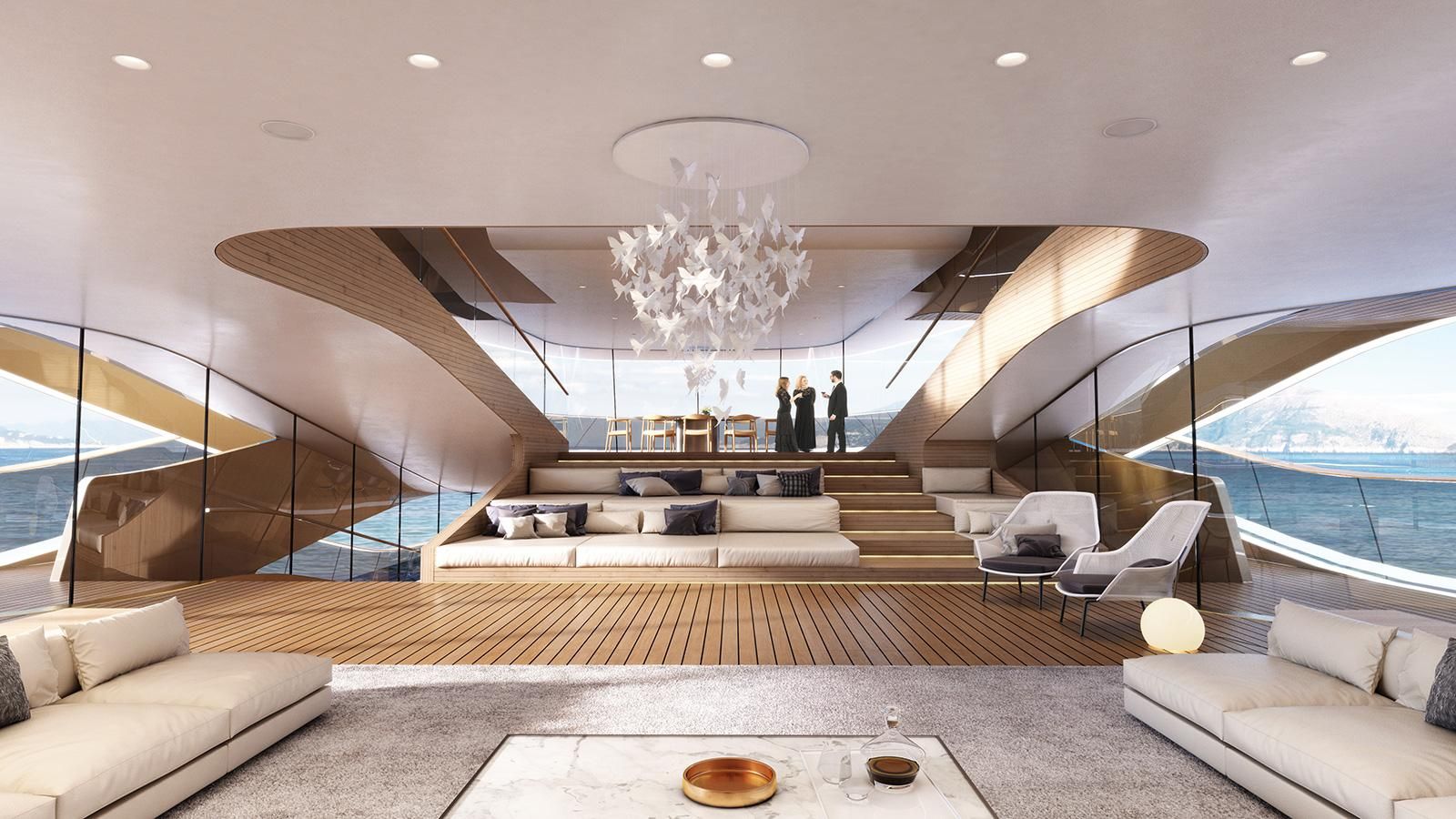 The concept yacht uses an augmented reality entertainment system and features a spa that can be opened to fresh air or completely sealed off.
The superyacht will be able to accommodate 12 guests in seven double cabins, with crew quarters for a staff of 19.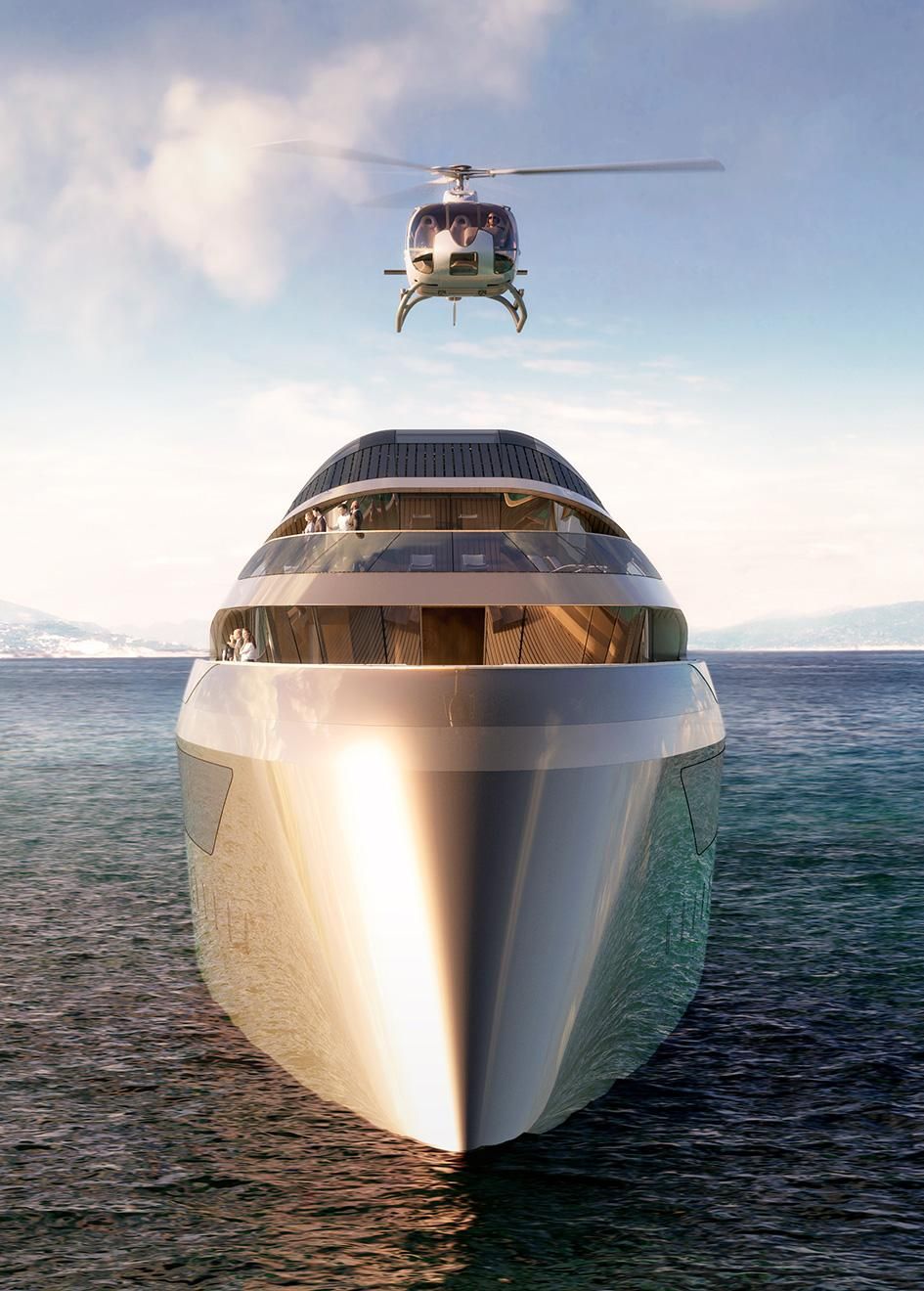 Benetti Se77antasette will use twin diesel-electric engine set-up that will push the vessel to a top speed of 16 knots.
Read more about Benetti Yachts: