Dutch concept
Dutch studio Diana Yacht Design has unveiled the Bluebird superyacht concept.
It's a 55m explorer yacht designed with a family in mind. A statement from the studio says: "It has become an increasingly frequent phenomenon to see owners embarking on lengthy world excursions with their young children, determined to make the most of this special time in the family's life. The innovative designers and naval architects at Diana decided the time was right to offer a motor yacht in line with this family exploration theme. The Bluebird design reflects the fact that a family grows and evolves over the years, allowing people to be moved around as children become adults while still remaining an integral part of the family."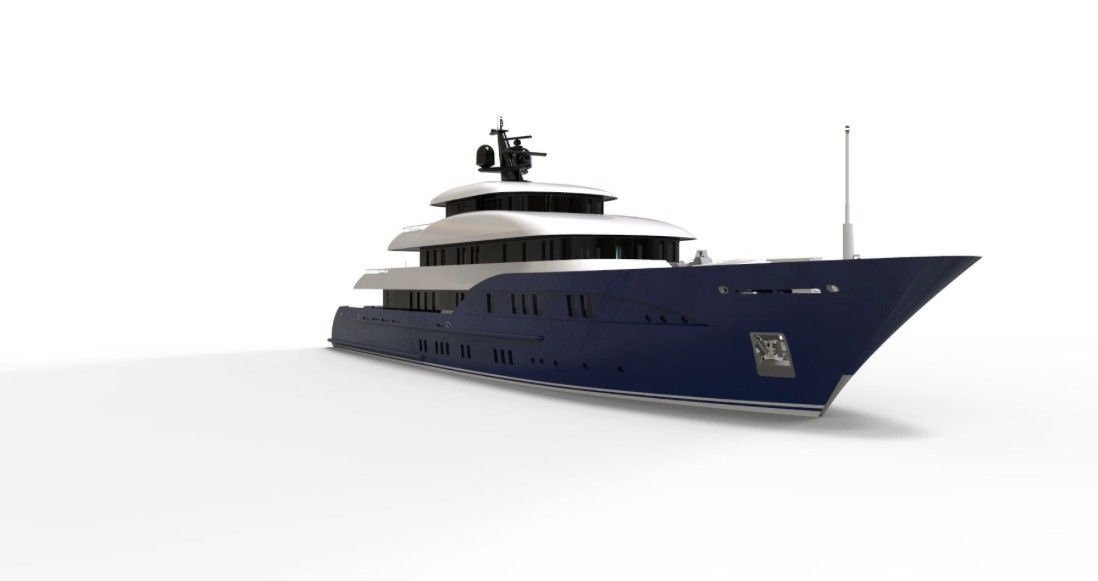 The yacht has a dedicated owner's deck located between the bridge and main decks. The full-beam master stateroom offers 180-degree panoramic view forward. At the same time, a private staircase with its own door leads down to the forward area of the main deck, where there are two double suites for the children.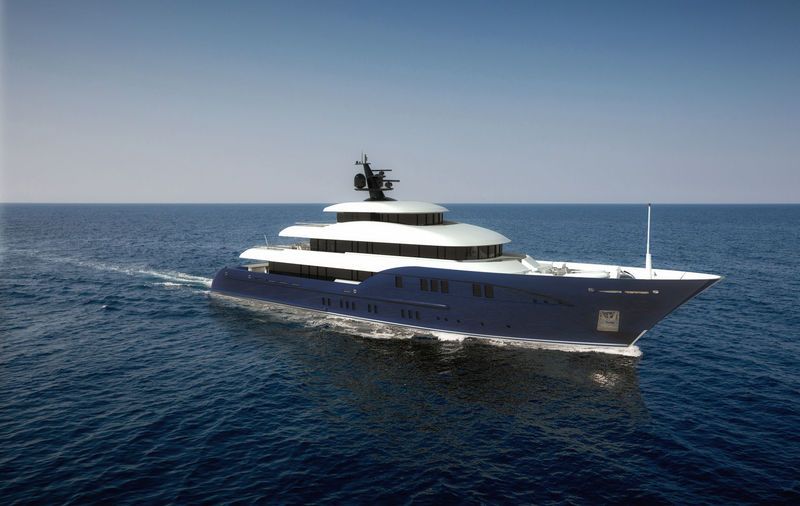 The guest staterooms are located on the main deck and below deck. The main deck suites can be used as VIP areas when there are two families on board, with lots of extra room in the lower deck suites for additional guests or children.
The crew quarters are spacious and accommodate 14 crew including the captain.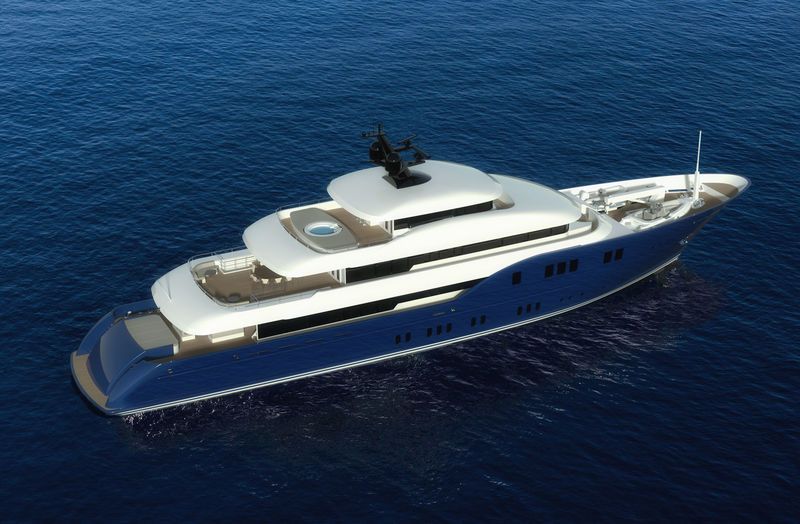 The Bluebird's elegant, timeless profile consists of some beautifully balanced lines and large windows. Her superstructure is positioned relatively far forward to enhance the explorer look, while allowing for giant aft decks. A finely flared bow will add to the seagoing performance, dampening slamming motions and substantially enhancing overall comfort.
The blue color was chosen because of the elegant separation it offers between superstructure and hull, extending the length visually and – in combination with the black mast – giving the vessel an elegant lower look in the water.