Turn the deck of your superyacht in a private cinema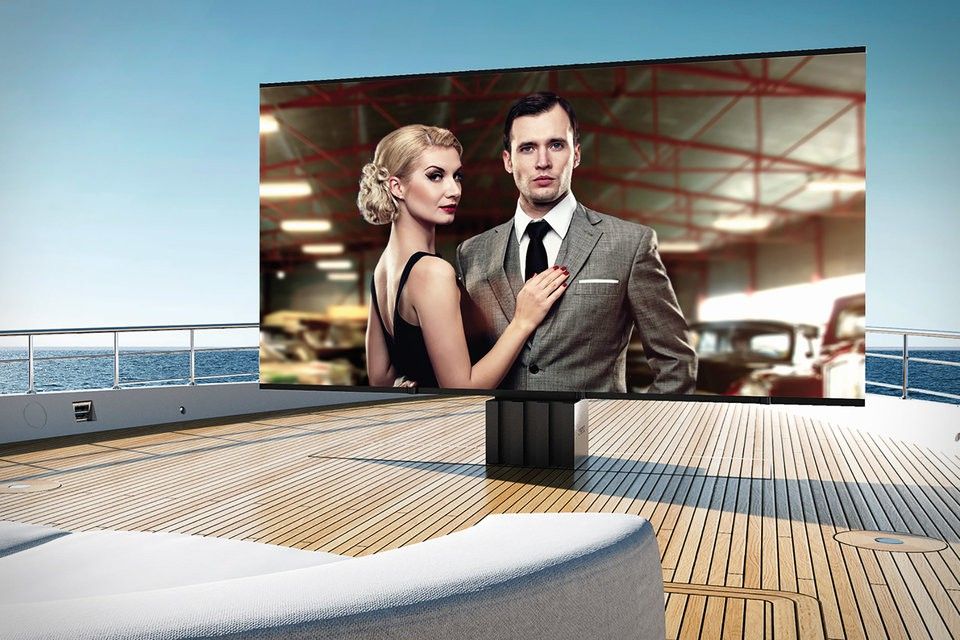 How about a super large TV on the deck just for you and your guests?
You can now turn the deck of your superyacht into a high-end theatre with the help of the C Seed Supermarine Outdoor TV. This thing of beauty is available in 144 and 201-inch models and it uses a series of LED panels paired by a hydraulic system to take only 31 inches of space on the deck.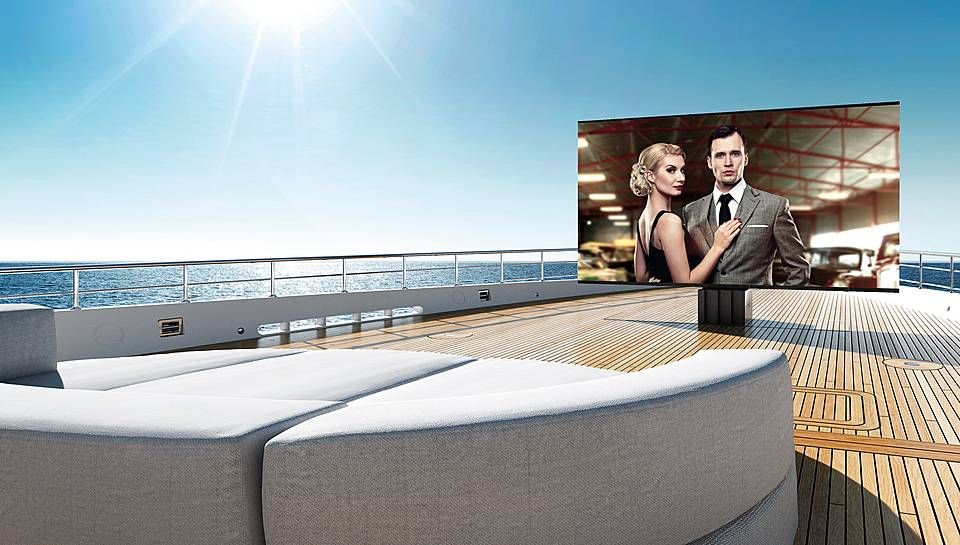 A sophisticated combination of vertical and horizontal drives retracts the whole 201/144 inch screen into a shallow compartment of only 78cm (31 inch) depth, saving valuable space on and below decks. Still, the C SEED Supermarine TV takes only 15 seconds to rise to its impressive height of 3m (9.8 ft.) with effortless ease.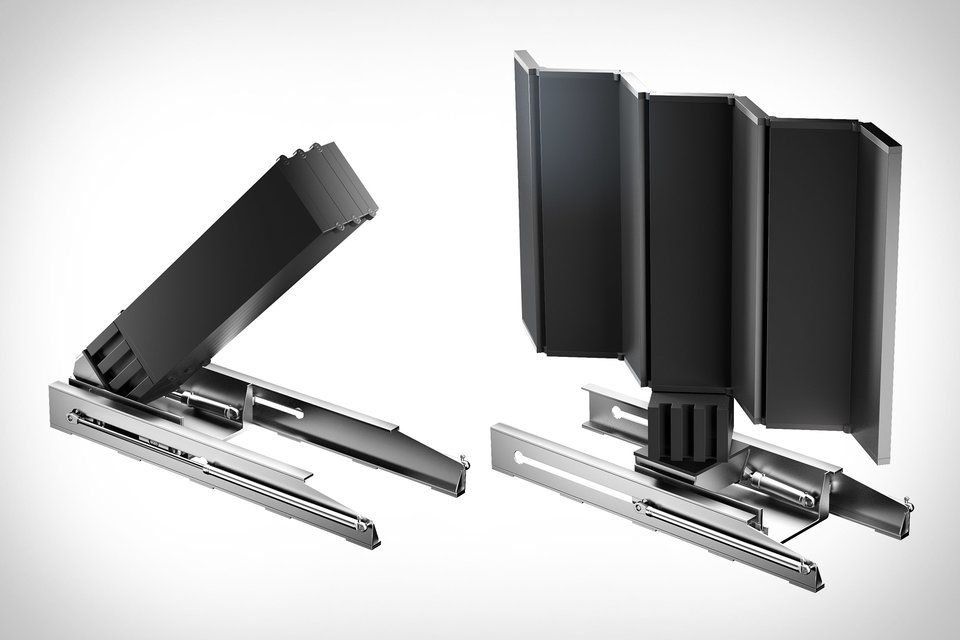 LED panels unfold silently within the next 45 seconds, presenting a screen of brilliance. The C SEED Supermarine´s qualities shine brightest when the Mediterranean or Caribbean sun is high: Its exceptional luminosity of 4.500 nits and its contrast ratio of 4.500:1, together with a best pixel pitch and 48 bit color depth produce a crystal clear picture for state of the art outdoor TV entertainment even in glaring daylight conditions.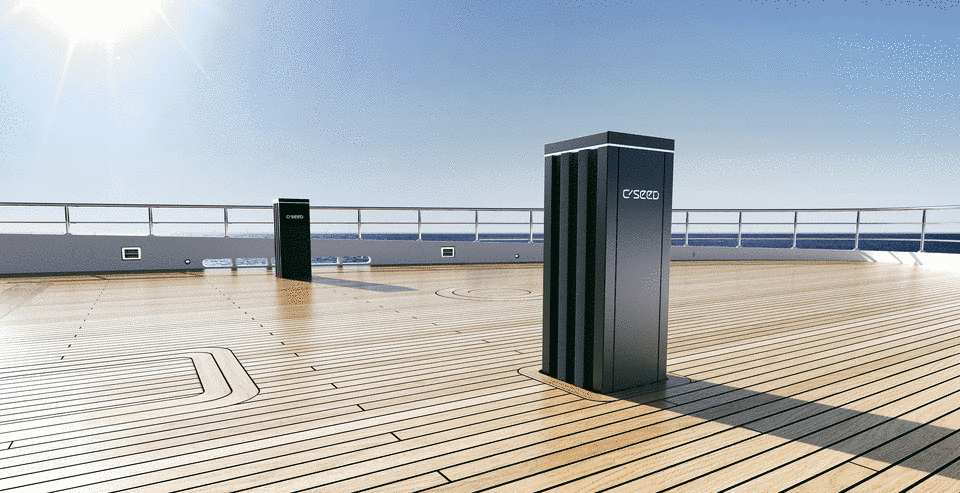 via uncrate