Oh no!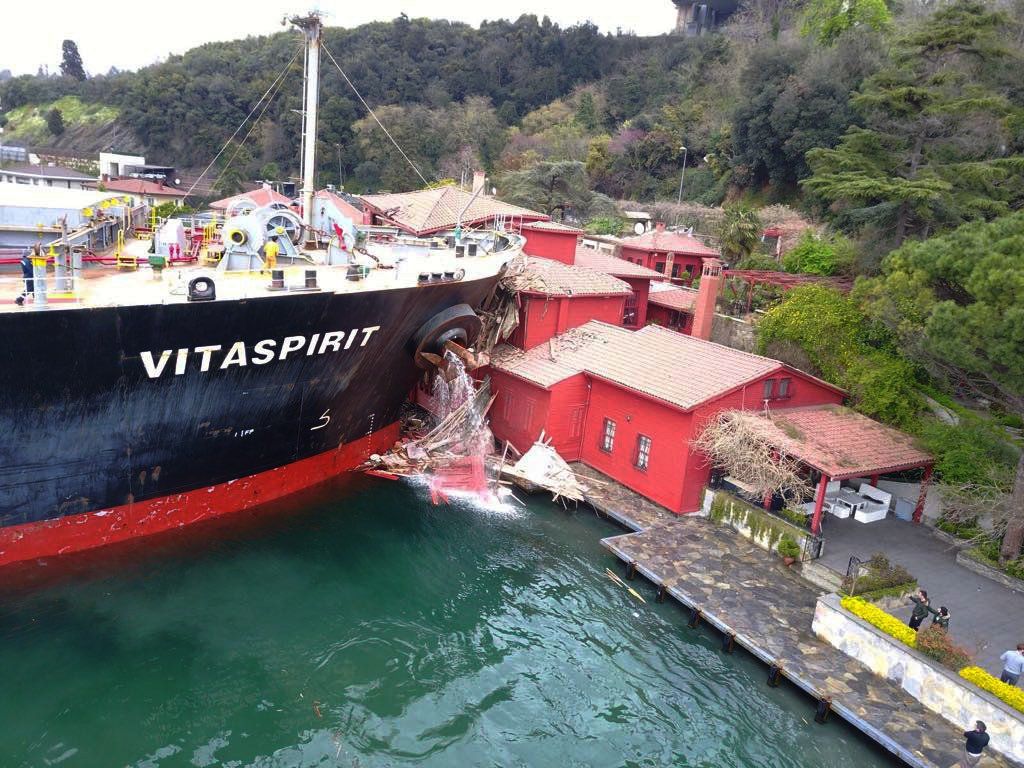 A 225m long bulk carrier ship crashed into a historic waterfront mansion while crossing the Bosphorus Strait.
The Maltese-flag ship named Vitaspirit lost its steering equipment and veered towards the waterfront villa causing panic. No casualties were reported. Ship traffic was suspended in both directions of the strait.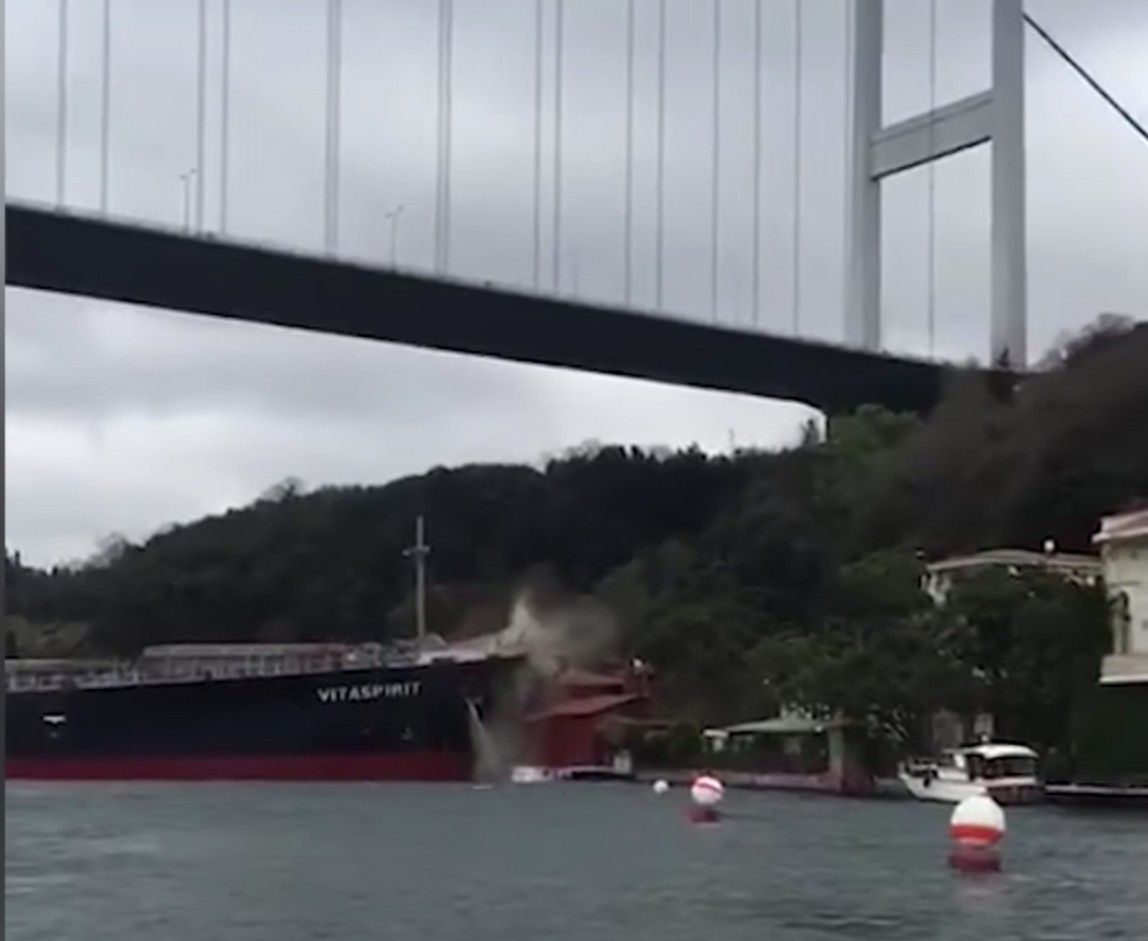 The mansion is located under the Fatih Sultan Mehmet bridge, on of the three crossings between Istanbul's Asian and European sides.
The incident was caught on video:
The Hekimbasi Salih Efendi Mansion was a red iconic villa in Kanlica on the shore of Bosphorus. It was built in the eighteenth century by the family of the first medical school graduate in the Ottoman Empire. The mansion is used today for events and concerts.
READ MORE: Cargo ship breaks in half