She will be a stunner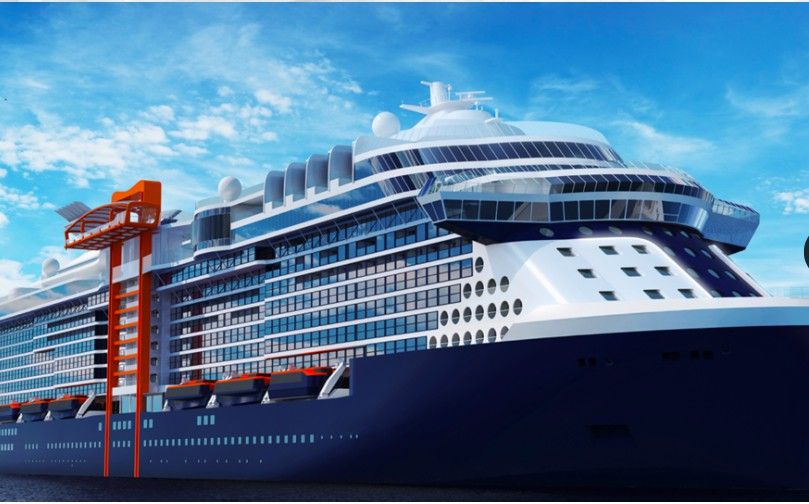 Celebrity Cruises delivered a first look at the new Celebrity Edge, a new cruise ship designed to transform expectations.
Designed completely in 3-D, and featuring the work of A-list global architects and designers, the 2,918-guest Celebrity Edge aims to make discerning global travelers redefine how they experience the world.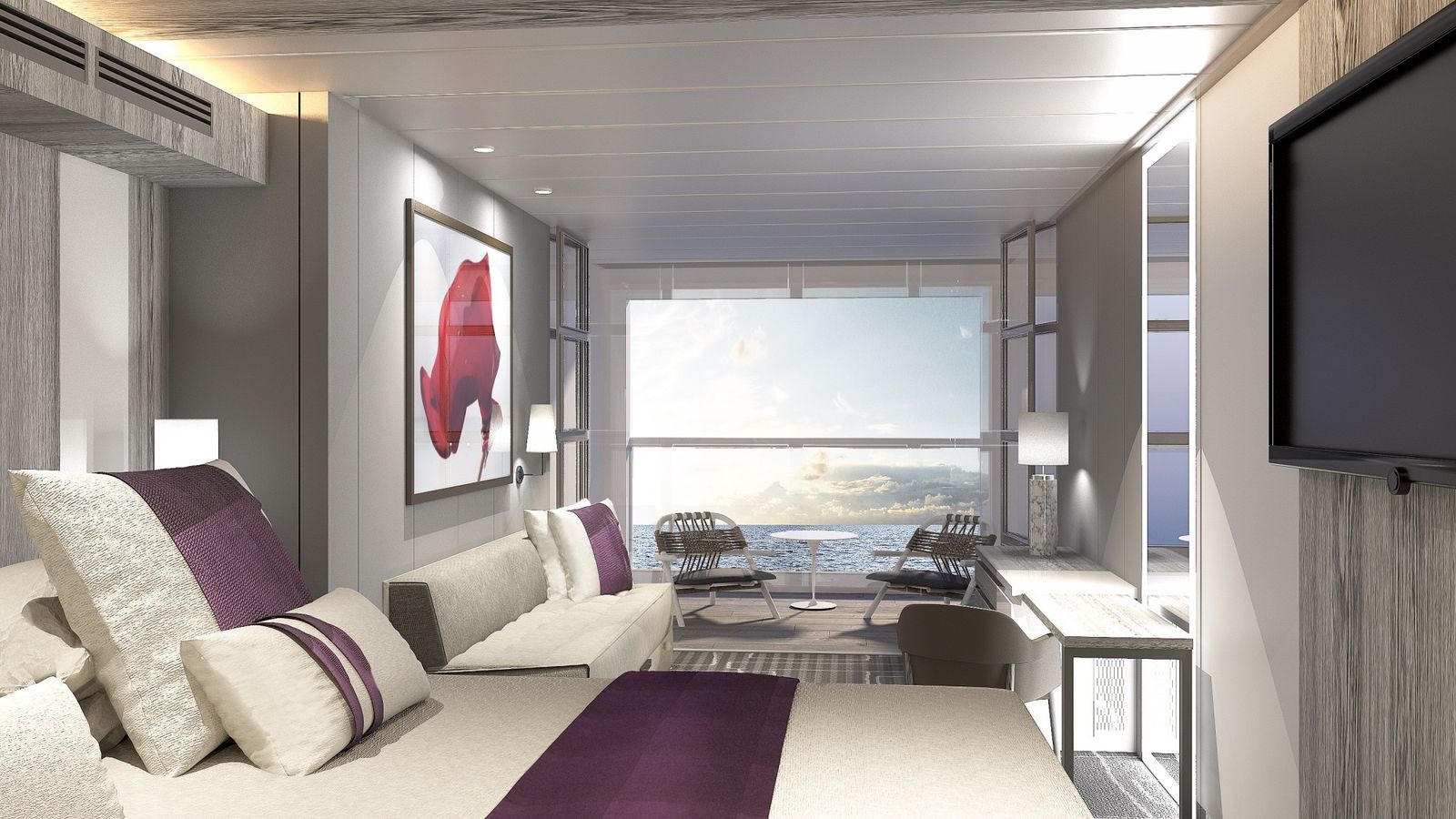 "Celebrity Edge is one of the most exciting, innovative and transformational ships I have ever been involved with," said Richard D. Fain, Chairman and CEO, Royal Caribbean Cruises Ltd. "The new features and refined design will establish a new baseline for ships from here on out."
The new Edge-class ship is scheduled to leave the shipyard in December 2018 and she will be the first of five Edge-class vessels built by Celebrity Cruises.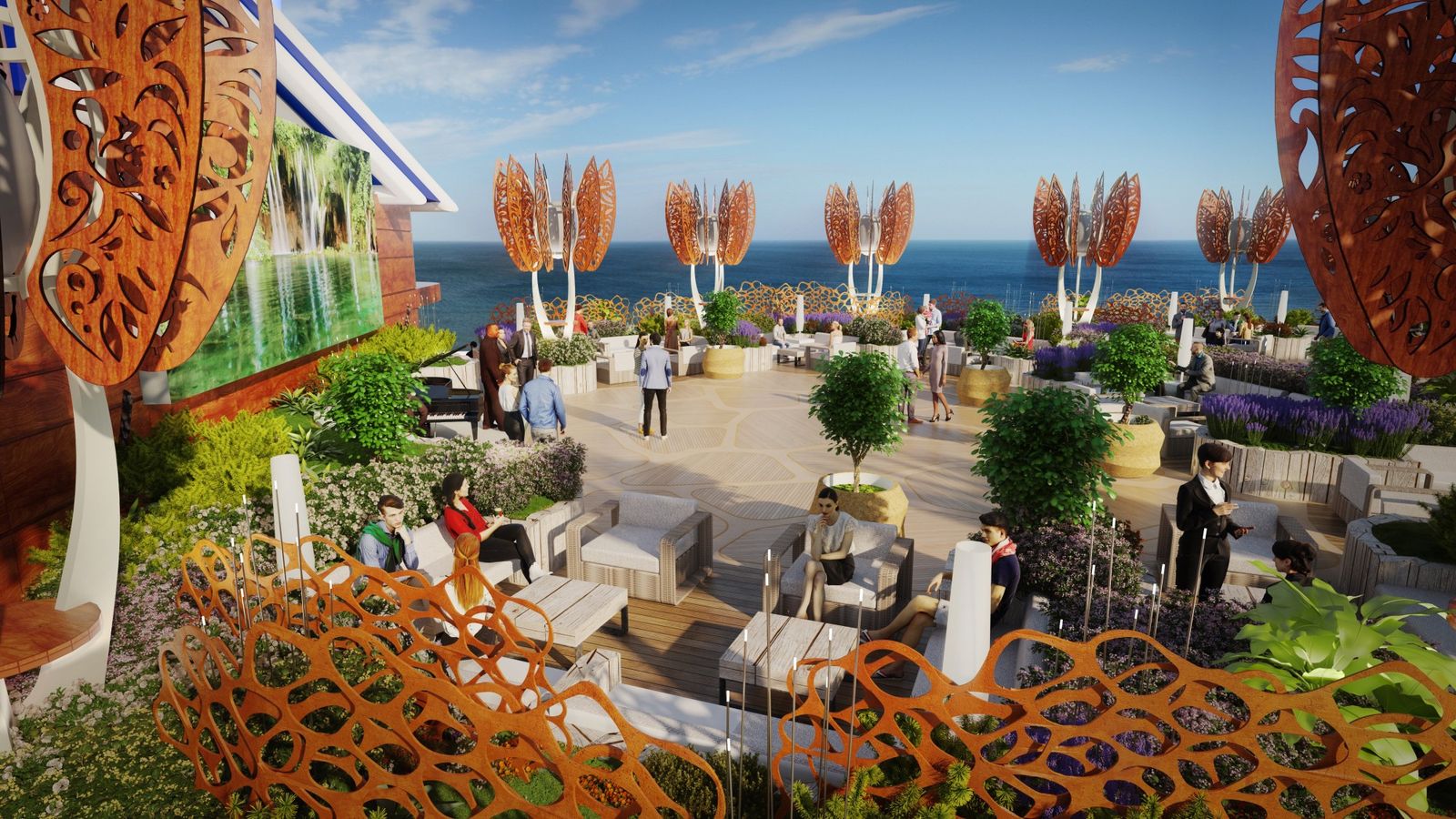 The new staterooms erase the boundaries between the traditional ship stateroom and its veranda, creating a closer connection to the ocean. The new Edge Stateroom with Infinite Veranda turns guest quarters into a seamless space, from the room's door all the way to the water's edge. The simple touch of a button gives guests open-air access to the sea, bringing the outside in and the inside out. With the touch of another button, guests can take complete control of their stateroom and personalize everything from lighting, shades, temperature and service.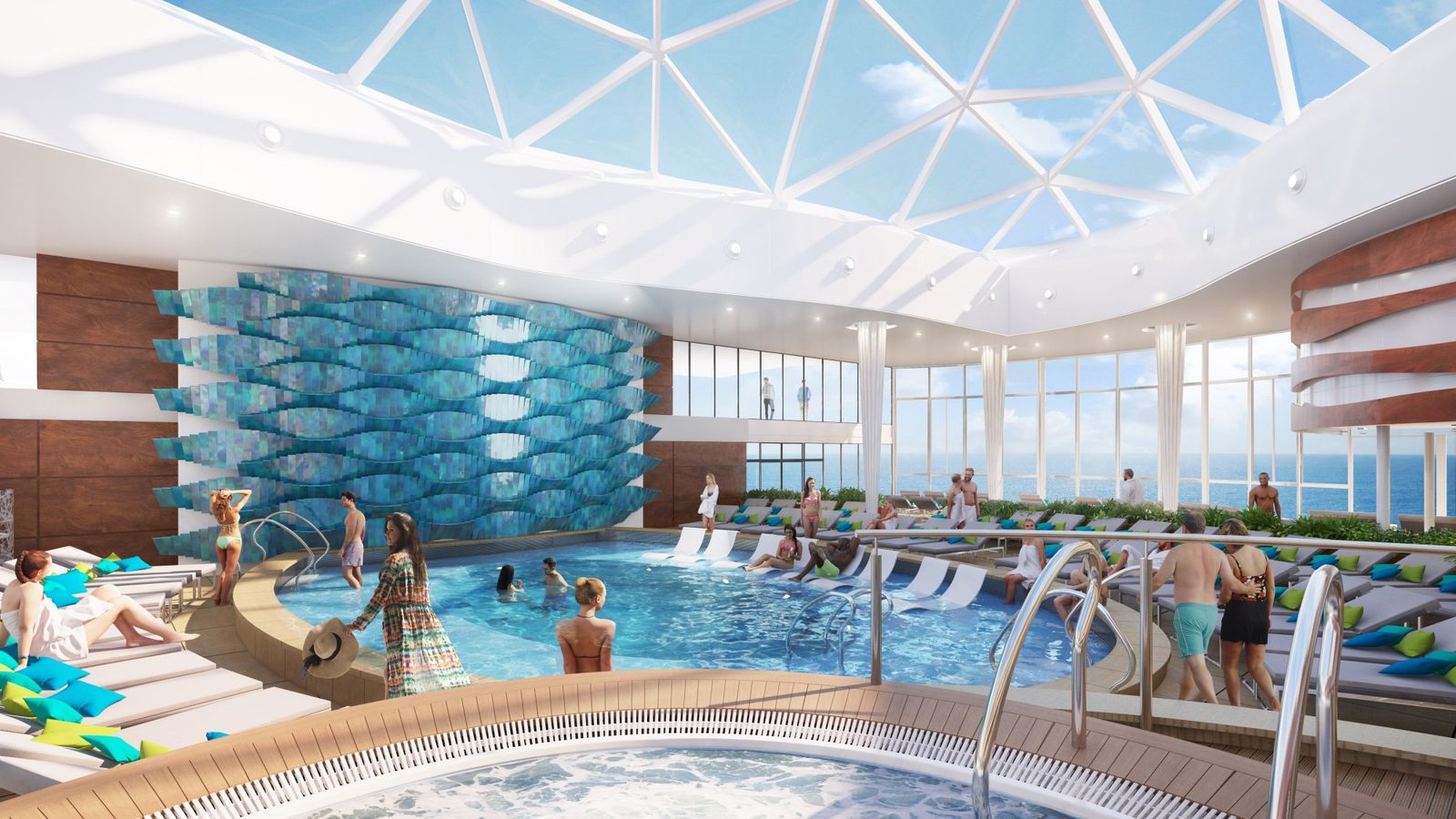 Staterooms are on average 23% larger than before, with bathrooms gaining an extra 20% of space.
Celebrity Edge will have double the number of available suites adding two new categories. Top of the line Iconic Suites situated above the ship's bridge. These suites feature two bedrooms and two bathrooms and breathtaking views.
Also onboard will be six split-level Edge Villas, two stories private villas with private plunge pools. Each villa has direct access to the Retreat Sundeck.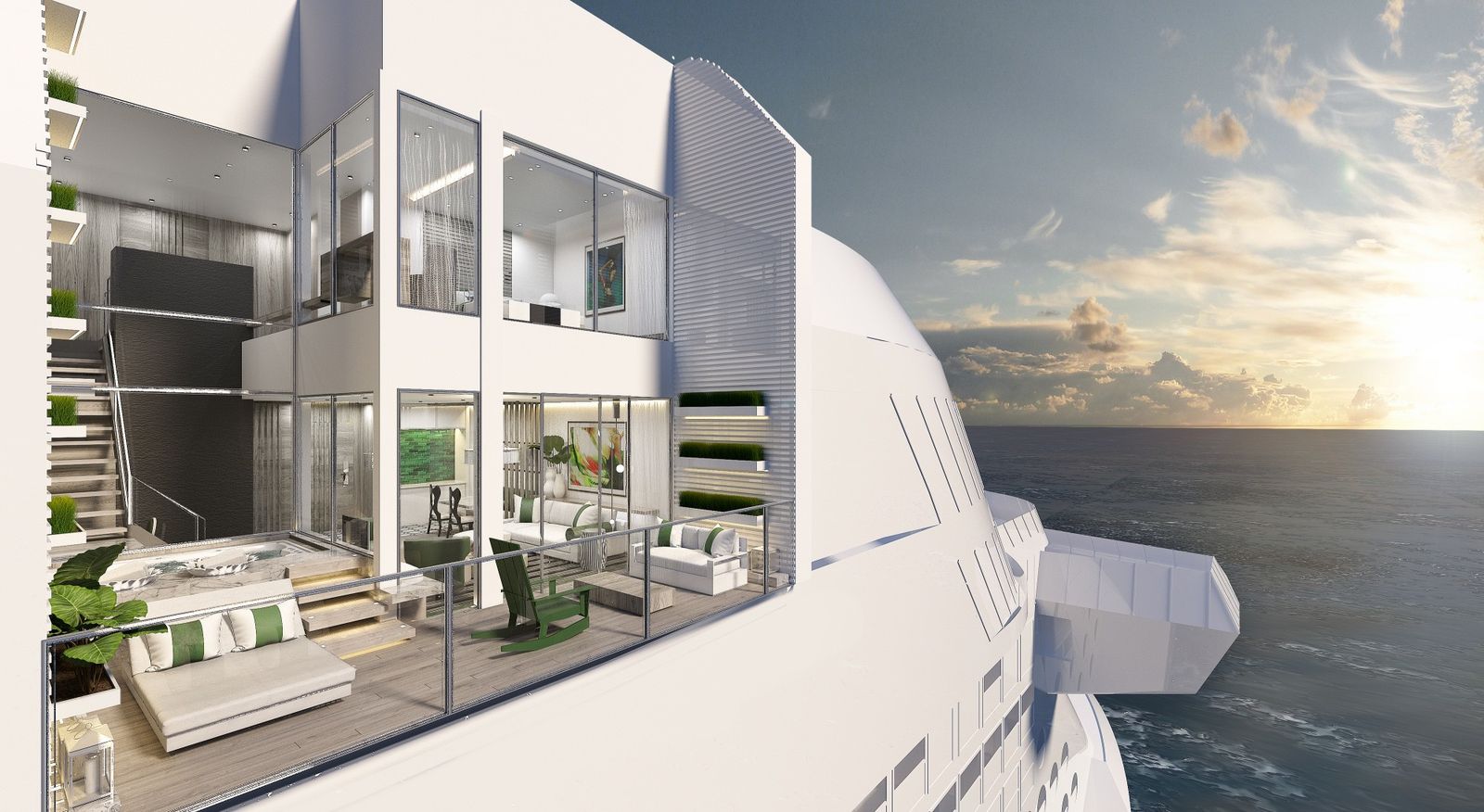 Another special feature of the new cruise ship is the Magic Carpet. Cantilevered from the side of the ship, the Magic Carpet makes Celebrity Edge's distinctive profile recognizable from miles away. The size of a tennis court, this engineering feat scales the 16-deck ship through the day and evening, positioning at four of the ship's decks, transforming into a new and exciting experience at each one.
At the summit of the ship on Deck 16, the Magic Carpet becomes the ultimate specialty restaurant offering a special "Dinner on the Edge" for 90 guests. Alongside Deck 14, Magic Carpet becomes an open-air expansion of the main pool area. On Deck 5, Magic Carpet extends one of the ship's specialty restaurants into the most amazing al fresco seating imaginable, and at its lowest position on Deck 2, Magic Carpet is a key component to the Destination Gateway, a luxury embarkation station where guests will be welcomed aboard.
The Celebrity Edge Reveal- Long Form from Artex Productions on Vimeo.