Italian craftsmanship at it's best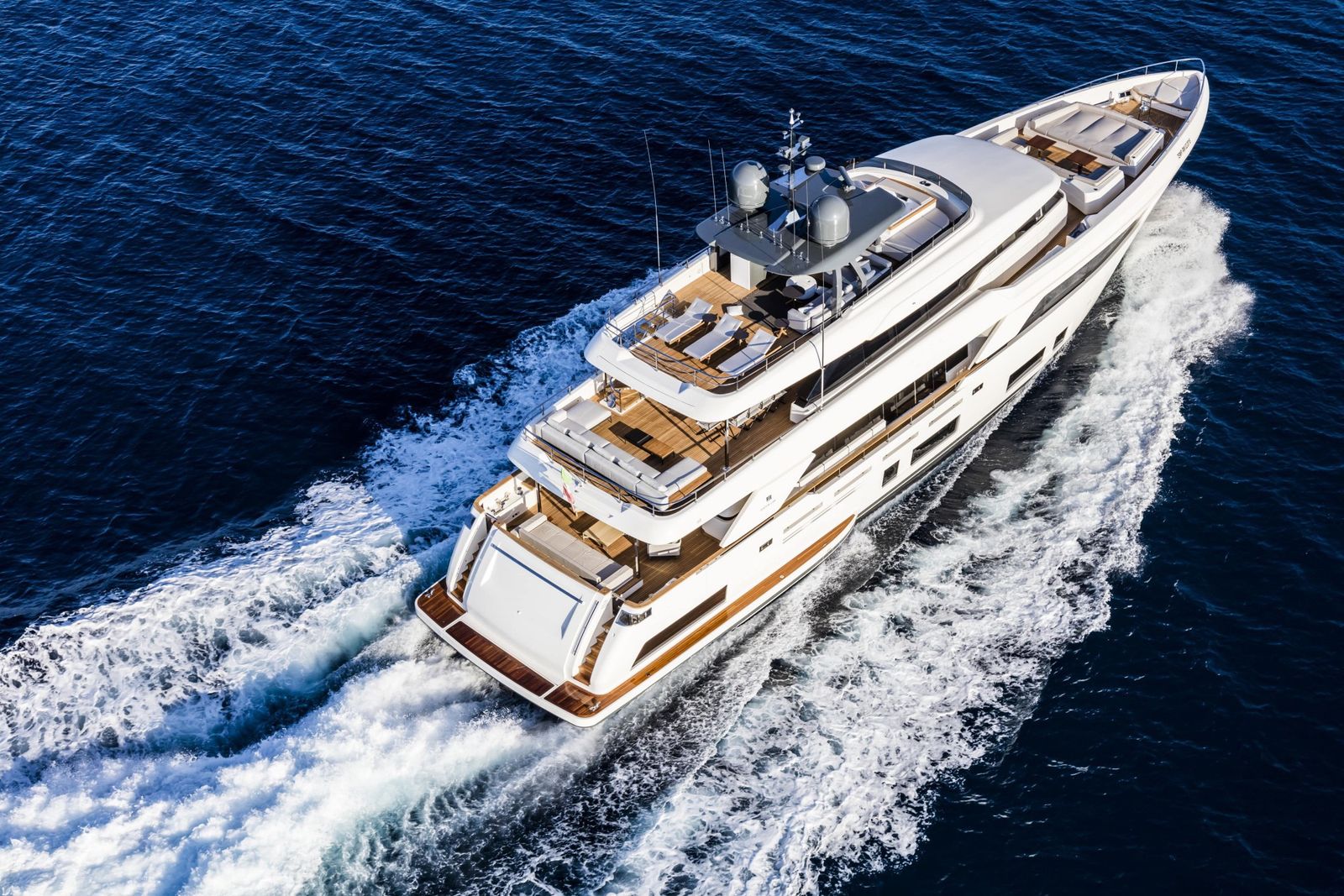 Custom Line is one of the brands of the Italian Ferretti Group. The group is celebrating the twentieth anniversary and to mark this important point they've launched the Navetta 37, a new semi-displacement superyacht.
It is the largest vessel built by Custom Line and made her public debut at the Monaco Yacht Show. The Navetta 37 is 37 meters long and has a maximum beam of 8 meters. The hull has a semi-planning design and bulbous bow that gives the vessel utmost efficiency in any sea conditions.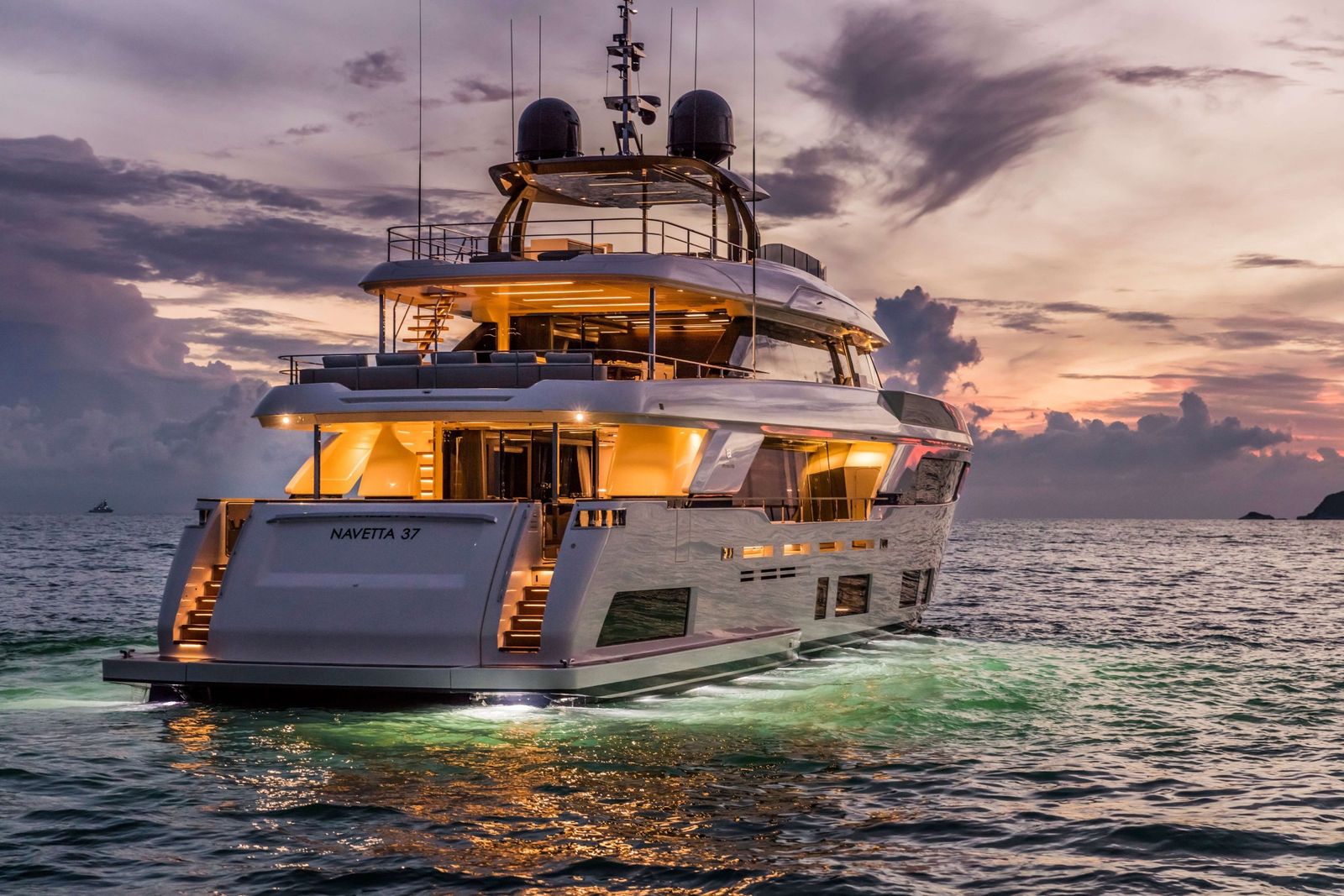 The design features clean lines, spacious areas and meticulous attention to detail. The exterior design is the work of Ferretti Group and Zuccon International Project Studio.
Inside, we can find a large control room equipped with five monitors, including two multi-touch screens. Like all Custom Line yachts, the Navetta 37 is equipped with the Votis infotainment system.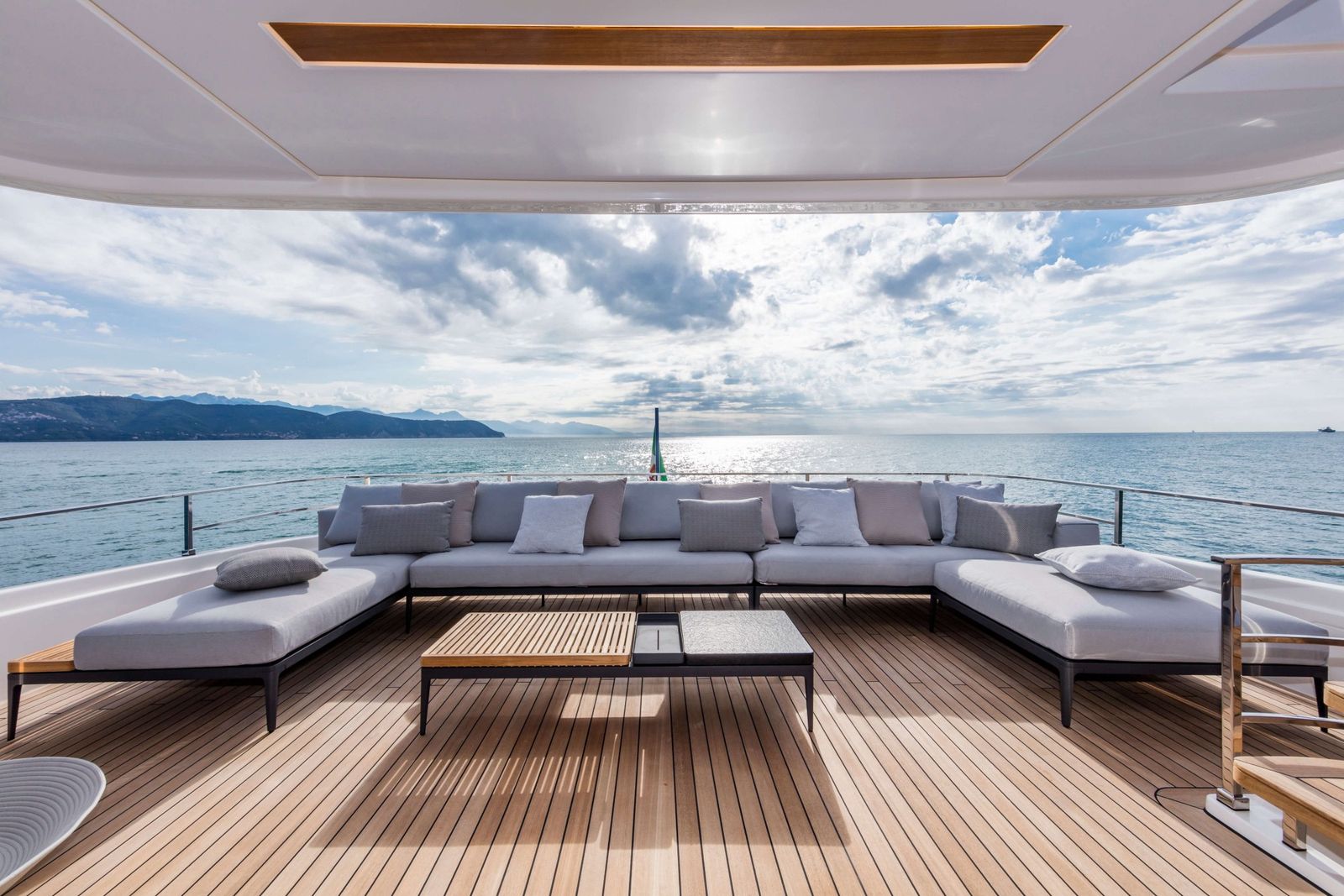 Custom Line Navetta 37 can be ordered with five engine configurations.