The market is growing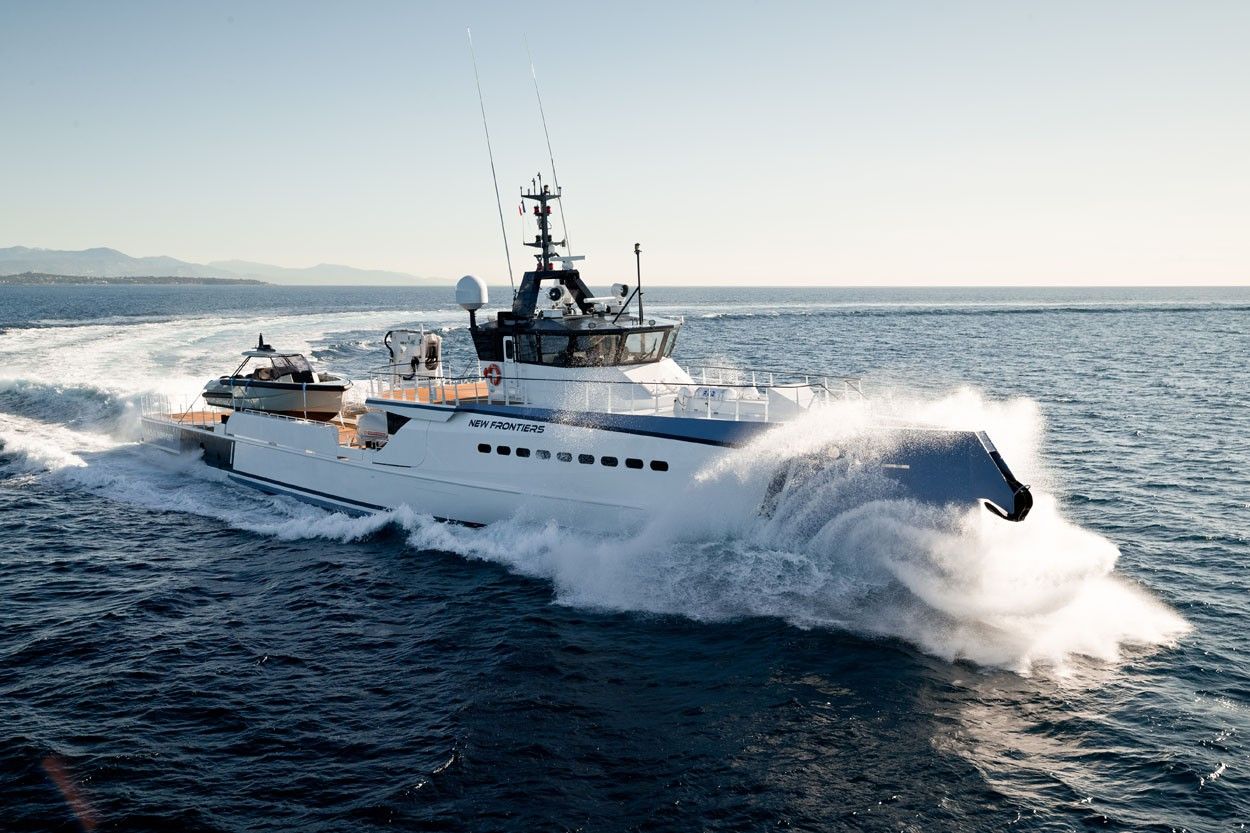 Dutch shipyard Damen has announced the sale of the 55m support yacht named New Frontiers.
With construction completed in September 2017, New Frontiers is Damen's first yacht support vessel delivered with owner and guest accommodation including a panoramic Main Deck lounge.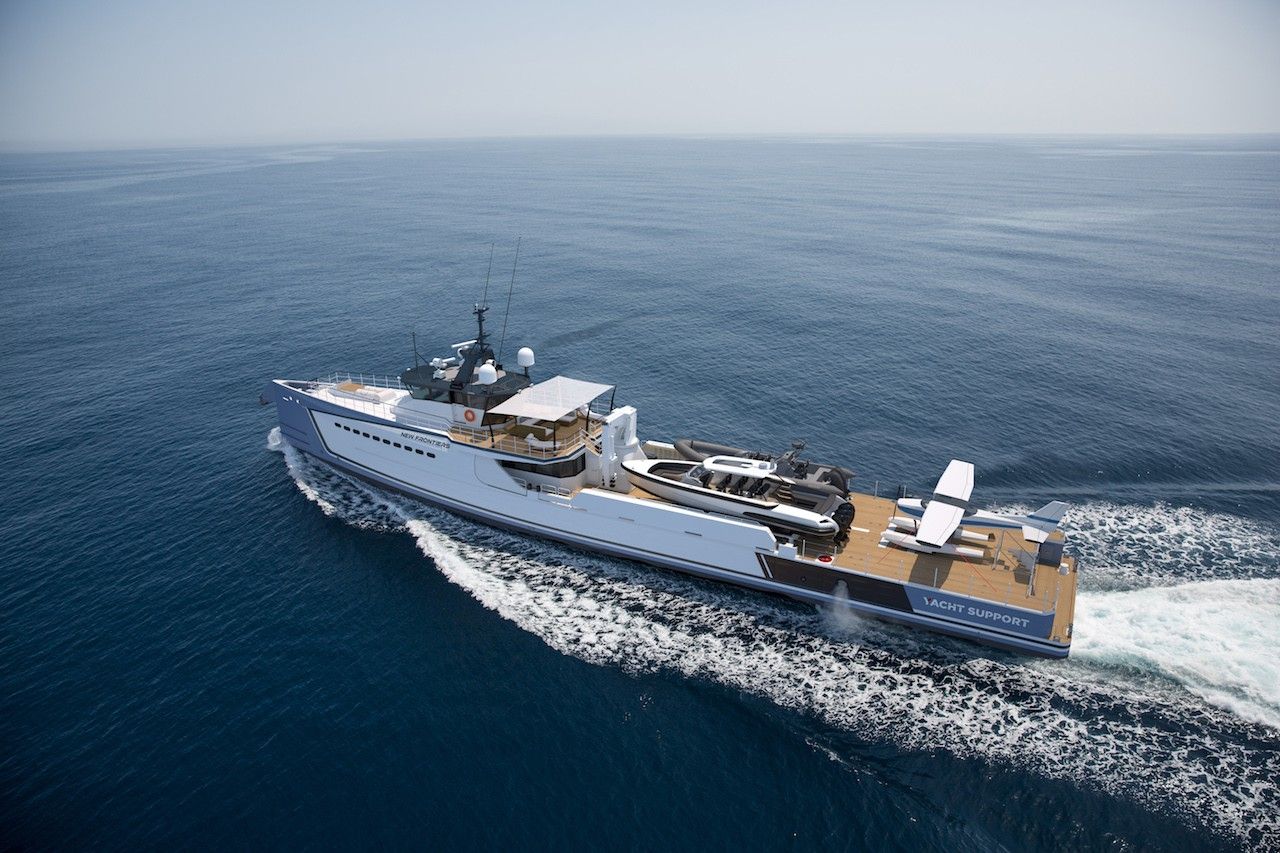 She can accommodate up to six guests and a crew of four. Damen's New Frontiers has a cruising range of 5,000 nautical miles and can reach a top speed of 20 knots.
Damen is now building its sixth 55-metre yacht support vessel, which is available for delivery before the summer in 2018. Equipped with a host of new yachting enhancements and an even bigger watersports store, she will take her owner into new territory with a blend of stand-alone adventure mode and superyacht support mode.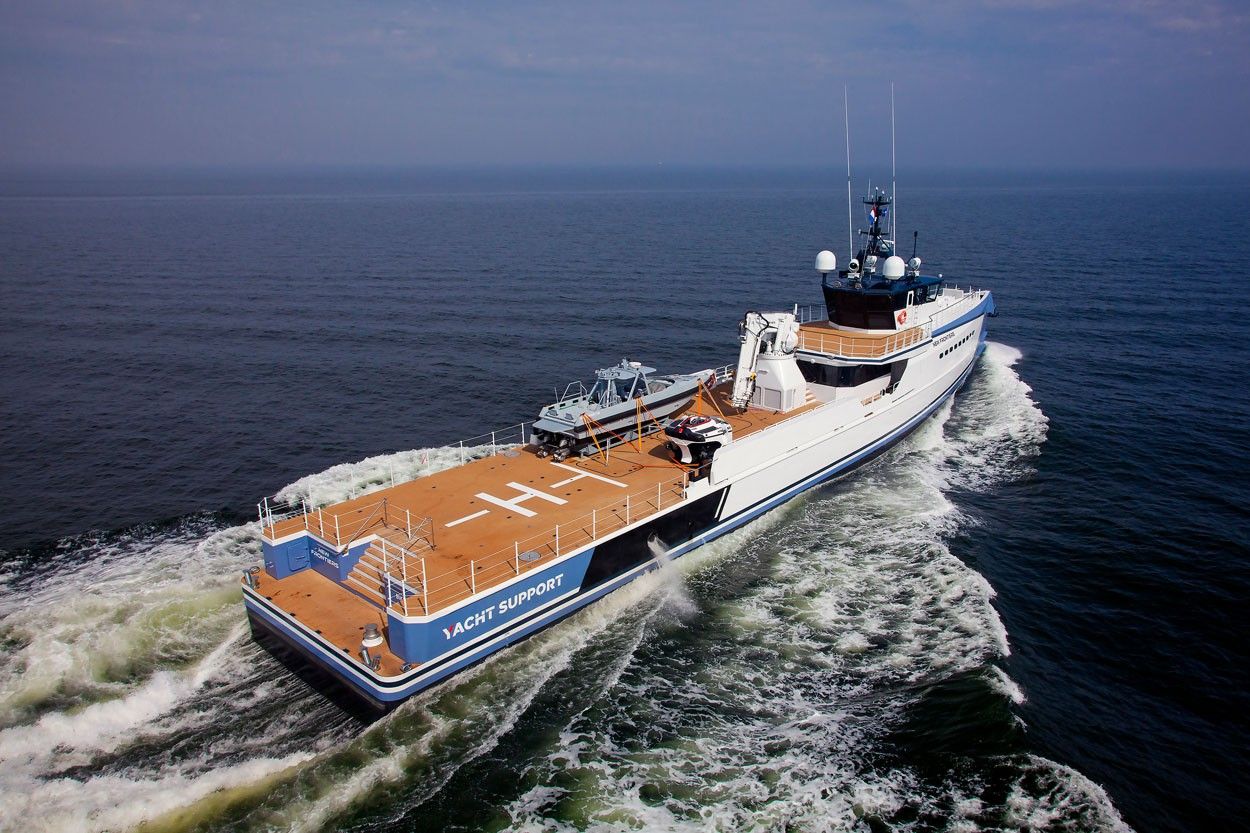 New Frontier has found a new owner after Fast & Furious was sold last year. M/Y Fast & Furious is now known as Axis.
In October New Frontiers supported demonstration dives of Triton's superyacht-optimized Triton 1650/3 LP submersible during a four-day event in the Balearic Islands. One of the first Damen Yacht Support vessels, Umbra, has recently gained international attention with Sir David Attenborough on board during the filming of the BBC's Blue Planet II. The film crew used Umbra, which was equipped with an ocean research laboratory, as a base for submersible operations and divers, as well as for searching and filming by helicopter.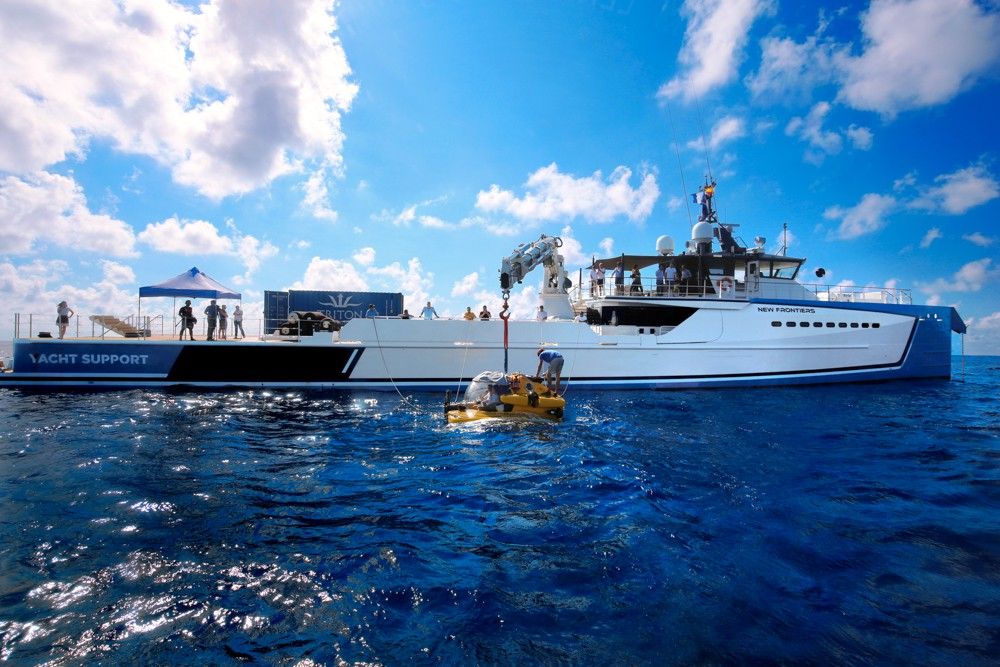 Commercial Director Rose Damen comments: "Whether a mesmerising weekend dive adventure to Truk Lagoon or Cocos Island, or enjoying two locations at once linked by helicopter, or all the benefits of a lots of large tenders, toys, submersibles and storage, our Yacht Support range is all about unforgettable experiences and freedom."