69m support vessel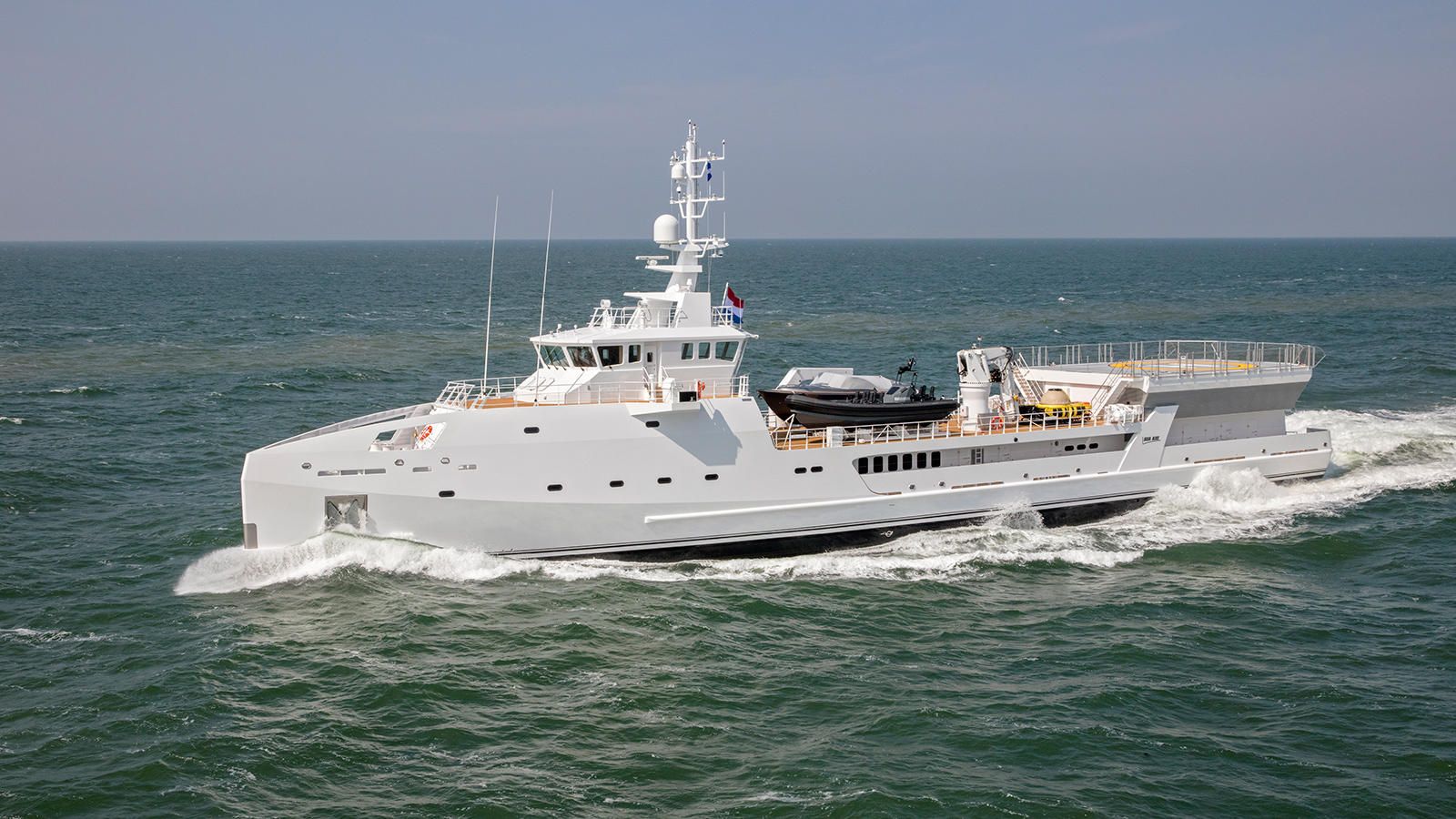 Damen's latest support vessel, the 69m Game Changer has completed sea trials.
The trials were carried out in the North Sea with an 11m Wajer tender, a Damen RIB and a U-Boat Worx submersible loaded onto the aft deck.
Game Changer was built on speculation and uses a steel hull and aluminum superstructure. It's the second hull in the range of supporting vessels built by Dutch yard Damen after Intrepid.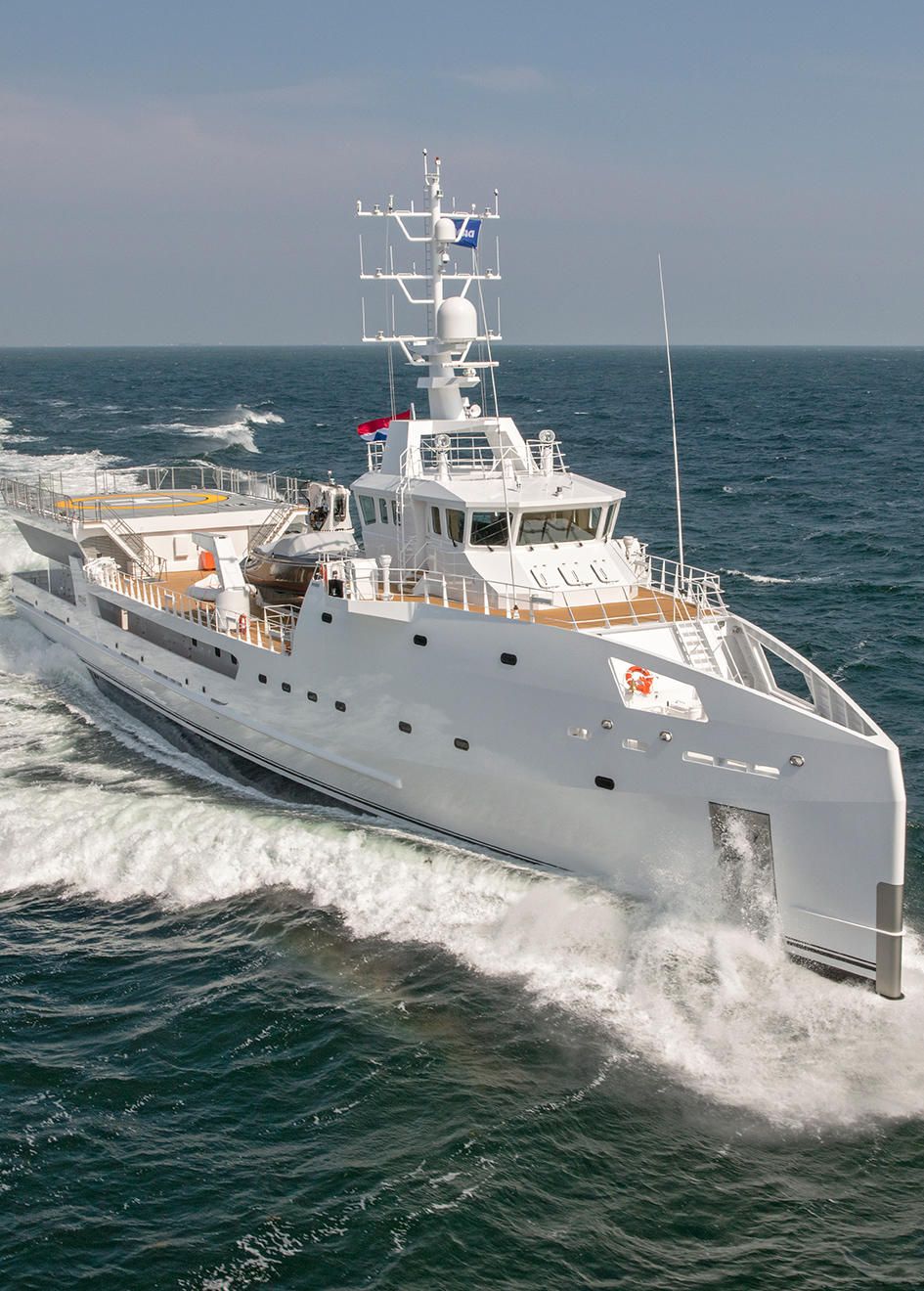 "Our clients want to go to exciting new destinations with less established superyacht infrastructure and they want to have more fun with larger tenders, larger helicopters and submersibles", said Mark Vermeulen, product director at Damen.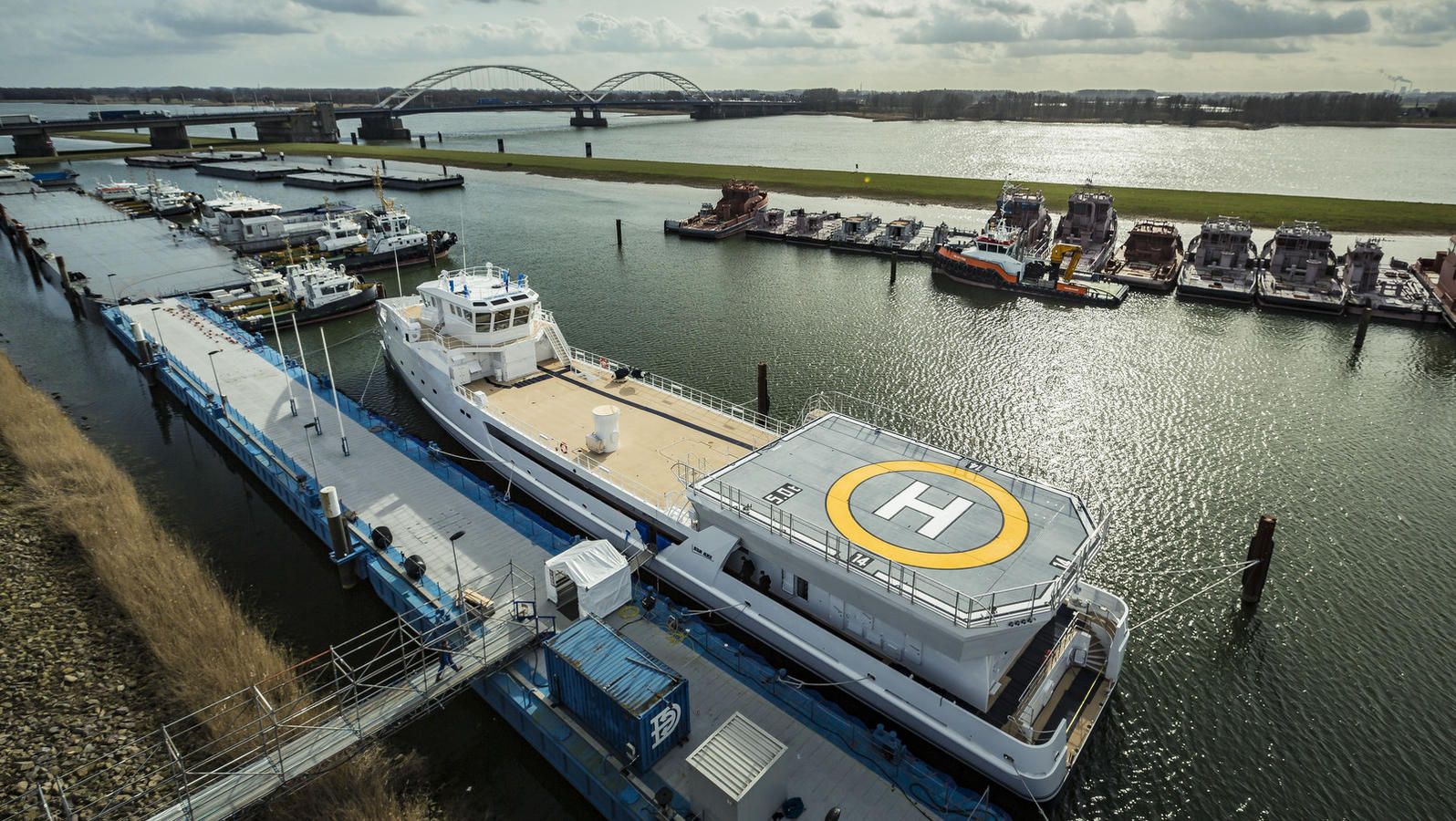 Game Changer offers 250 square meters of deck space for storing tenders and other water toys. Also, a superyacht helipad is available. Also onboard there is space for provisions and a crew of 22. The support vessel is an ideal companion for an 85m mothership.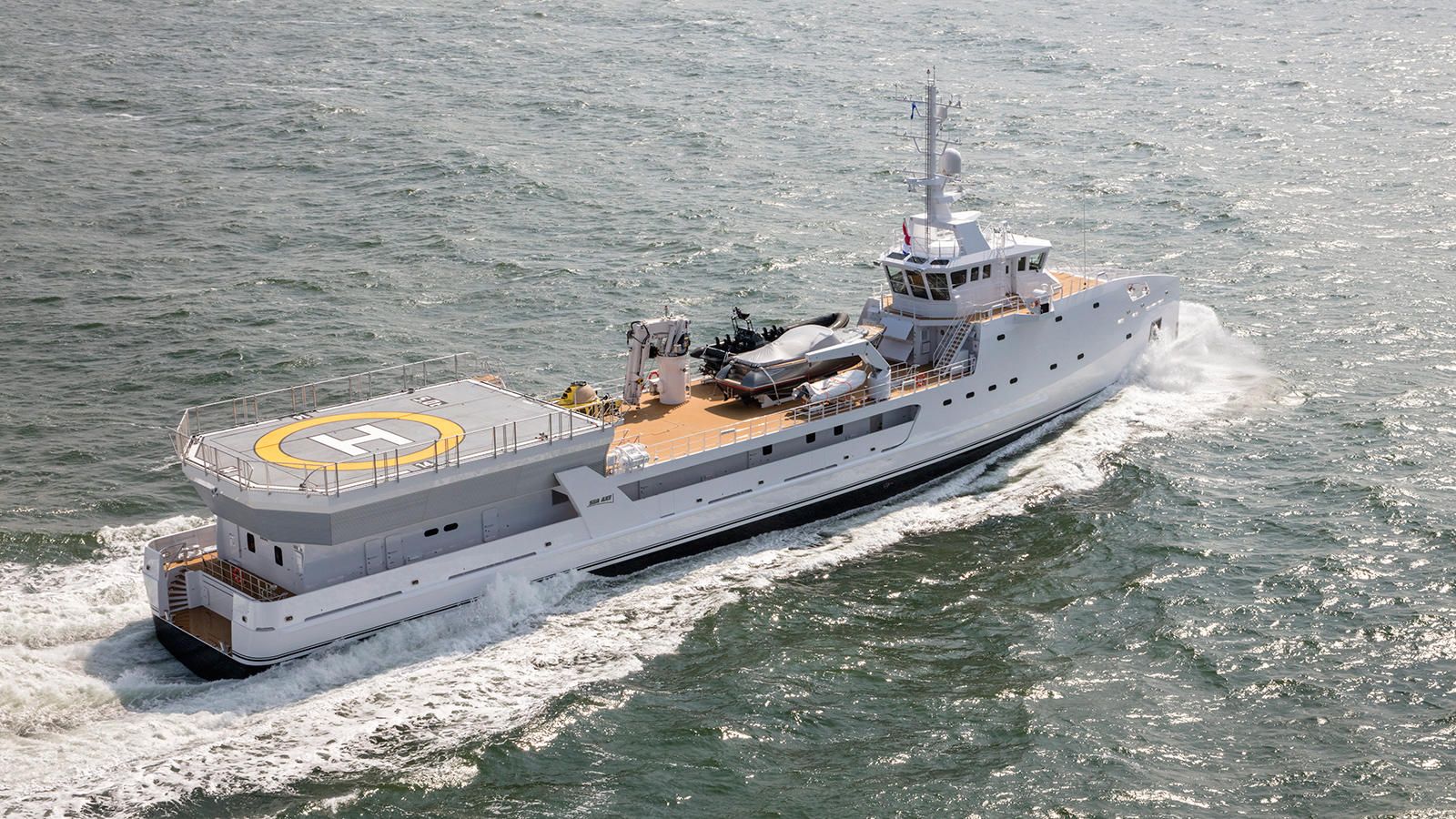 Damen's Game Changer is powered by two 3,000 hp MTU diesel engines. Top speed is 20 knots.