Fancy a personal ice breaking vessel? Not a military grade one, but a luxury superyacht capable to reach the Arctic waters while you are having a party on the upper deck. SeaXplorer is the answer for you.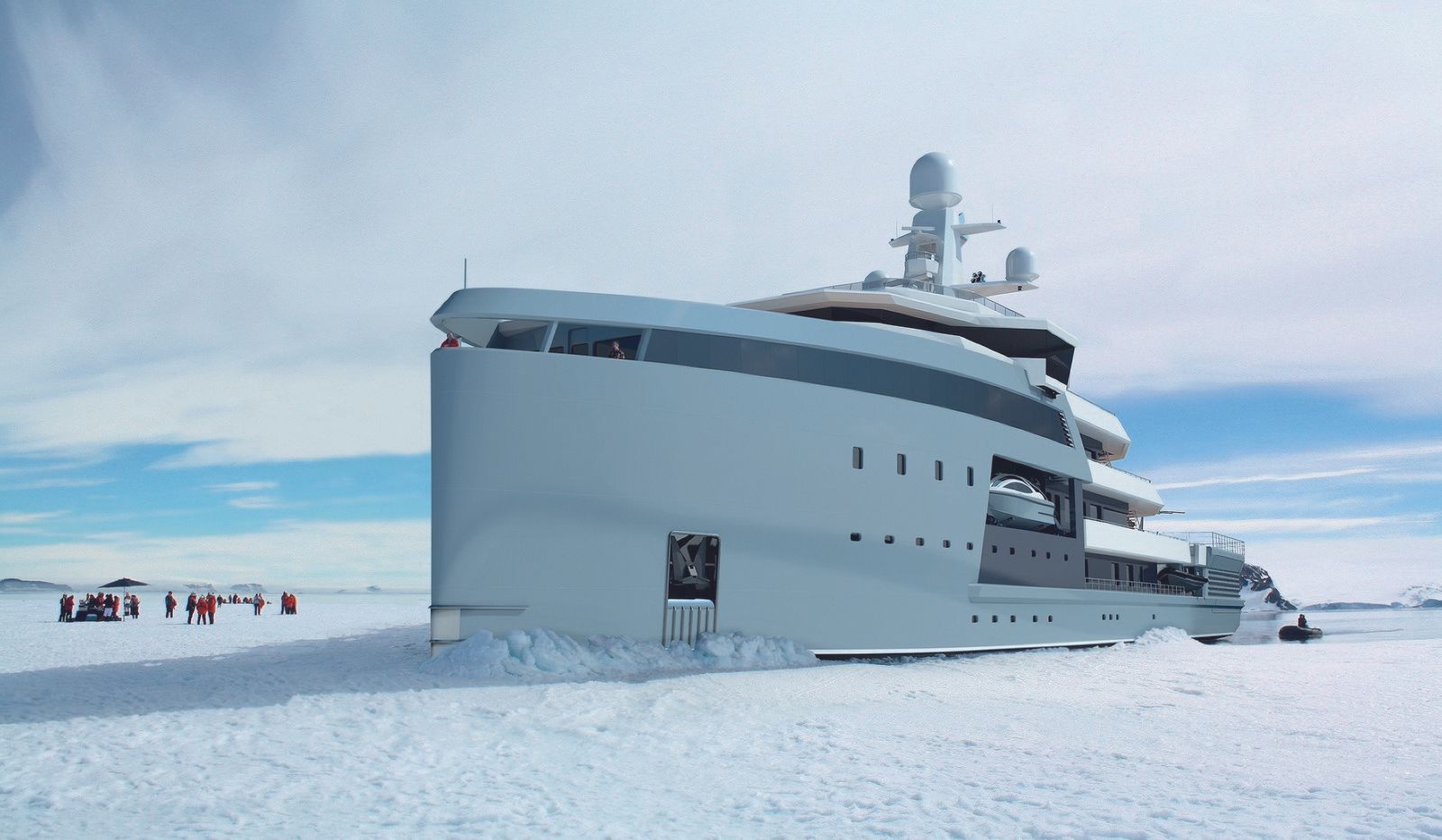 The SeaXporer is an ice-breaking vessel which takes superyachts to a whole new level. If you can afford the price tag. Designed by the Damen Group, one of the world's leading luxury shipbuilders, SeaXplorer is a ship with impressive qualities. It can reach the polar areas or it can cruise remote tropical waters. Damen Group is a Dutch company which also creates vessels fit for war. From battle cruisers to tug ships or ferry ships, Damen also builds luxury yachts. And it understands the needs of a very special breed of clients. The ones that don't want to cruise only the Mediterranean or the Caribbean Seas.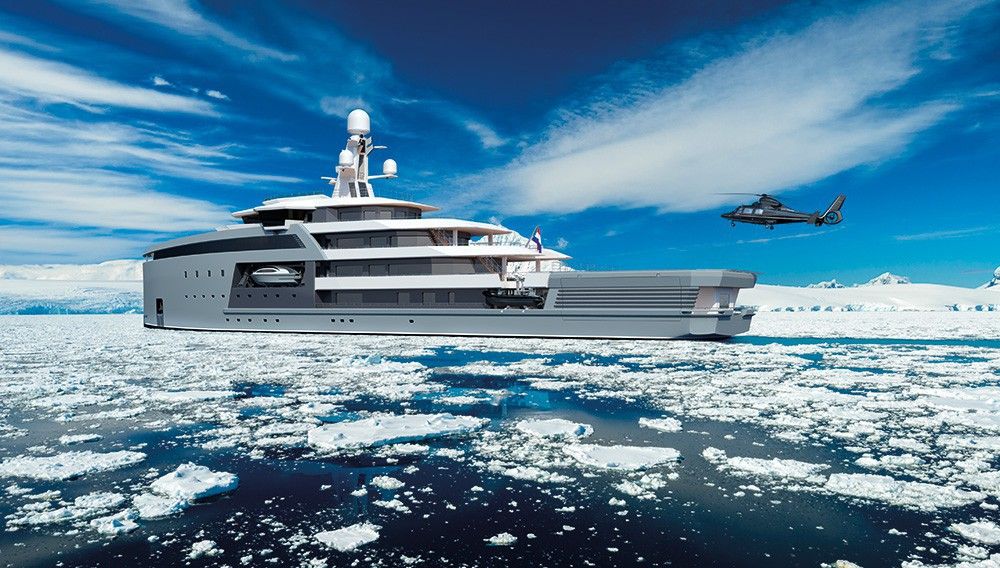 These future superyachts owners want to go anywhere that the vessel can go. 90% of superyachts never venture any further than the calm Med waters or Carib Seas. Some want to ditch the harbors of Monte Carlo or Saint Tropez and head to sample more severe conditions.
"People, particularly young people, think there is a new way of having an extreme luxury holiday in a very cool fashion and with the SeaXplorer now they can go to places they really haven't been able to visit before", says the Marketing Manager of the Damen Group.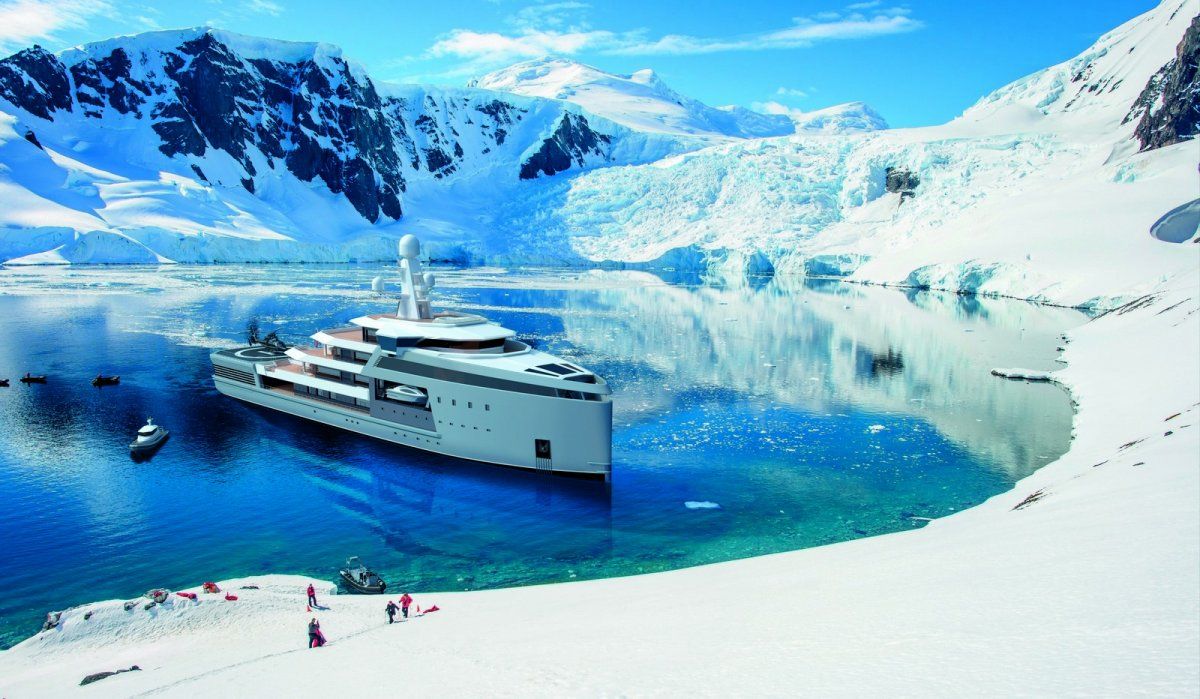 With the SeaXplorer, Damen Group offers the best of both worlds: it's the first purpose-built, Polar Code compliant range of expedition yachts with global capability. It uses the performance of the warships and combines it with the ultimate luxury. We all have seen an ice breaking vessel cruising through Antartic, but for a luxury vessel to do the same, it's unheard of. The SeaXplorer breaks new ground, its designers say that the patented Sea Axe double-acting hull can thrust through thick ice up to a meter.
Damen Group offers the SeaXplorer in a range of three options, from 65 meters in length to 100 meters. The smallest versions can hold 32 guests and crew, while the 100 meters version can cater for 80 people. This biggest version is, in fact, a glorified warship with gadgets galore. It can hold two helicopters, two lifeboats, four zodiacs, one expedition RHIB, one dive support boat, two submersibles, and four ski-jets.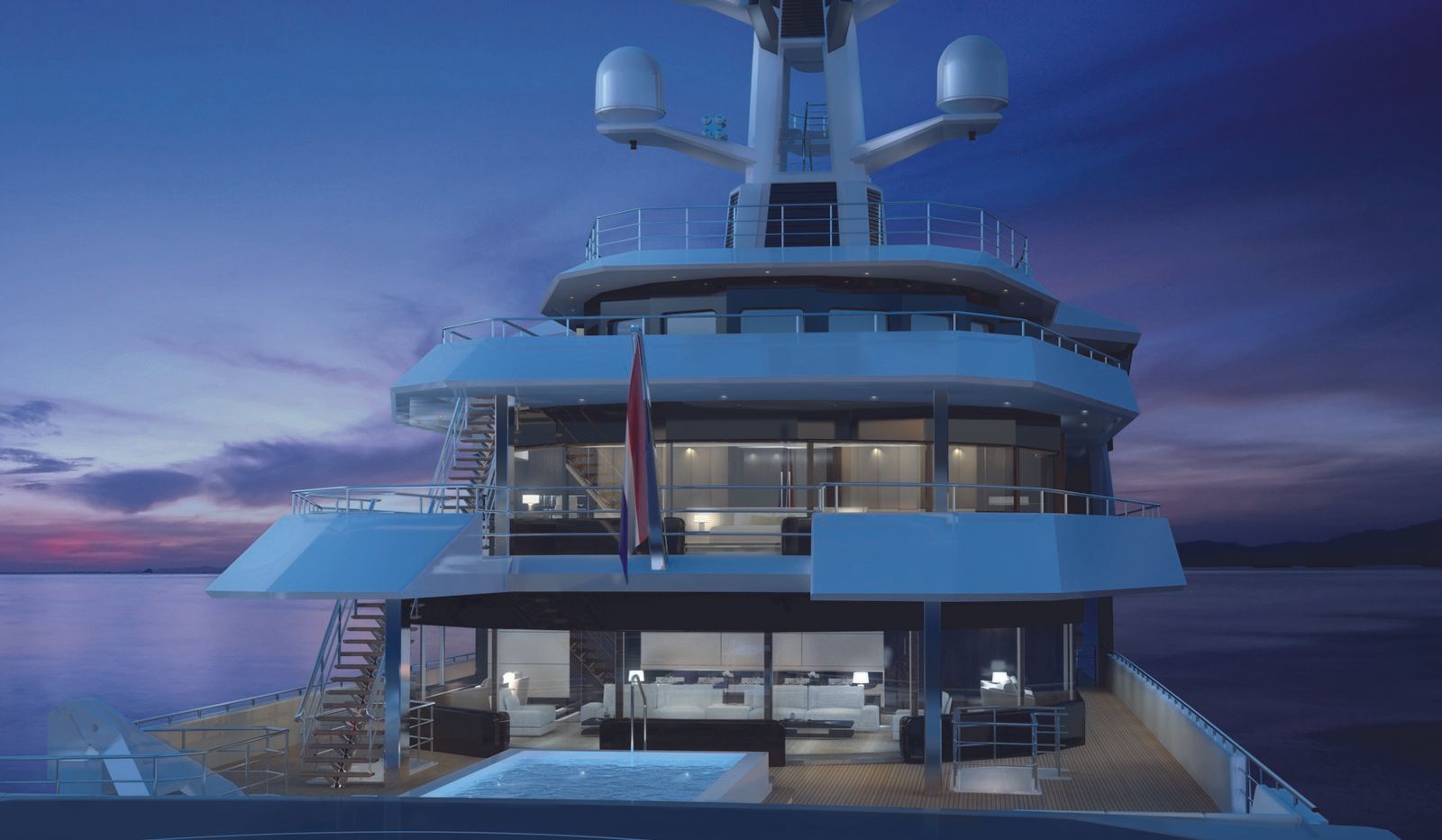 "You can visit all these new places with a level of comfort never seen before", adds the marketing head of Damen Group. The SeaXplorer on-board experience includes a dive center, gym, sauna and swimming pool, as well as luxurious cabins, observation and sky lounges.
If you want to own your personal SeaXplorer, you can have it after four years of signing on the dotted line. The price is withheld and can be revealed only after serious inquiries.