Another yacht support vessel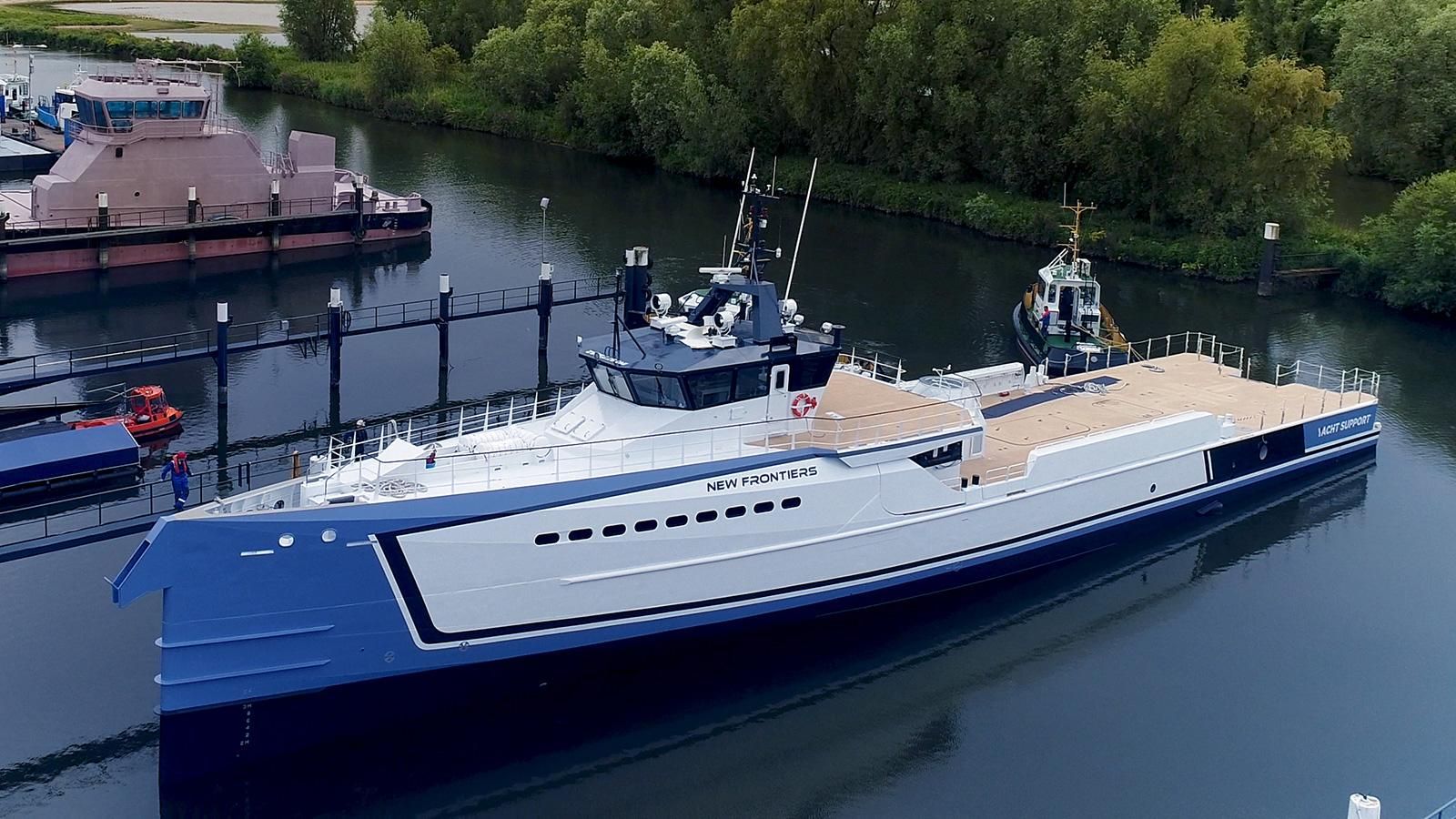 Dutch yard Damen has launched the latest vessel in the Yacht Support range. The new 55.3m yacht is named New Frontiers.
She will be completed in September and will make her public debut at Monaco Yacht Show.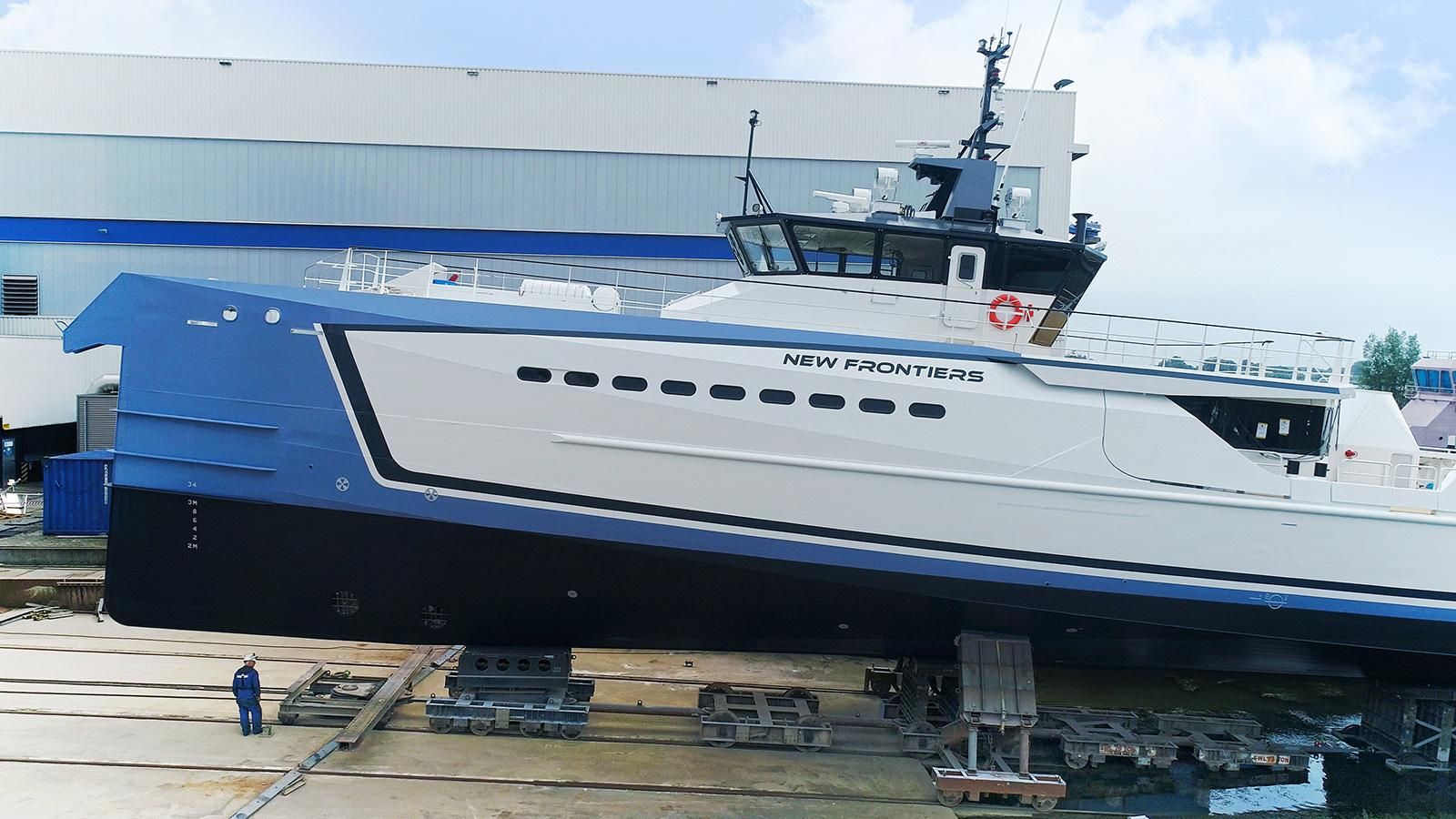 For the first time, the 55-metre vessel debuts dedicated owner and guest accommodation plus a host of yachting enhancements that distinguish the YS 5009 from its predecessors.
"New Frontiers is ripping up the rule book. It's still a Yacht Support vessel, but you can't put this vessel into one category or another – and that reflects exactly the wishes of our clients. They want their holiday to be about freedom and spontaneity – New Frontiers makes that possible. Whether it's a weekend dive adventure trip away from their superyacht or enjoying two locations at once linked by helicopter, it's all about unforgettable experiences and freedom. We're very excited to introduce New Frontiers in Monaco.", said Commercial Director Rose Damen.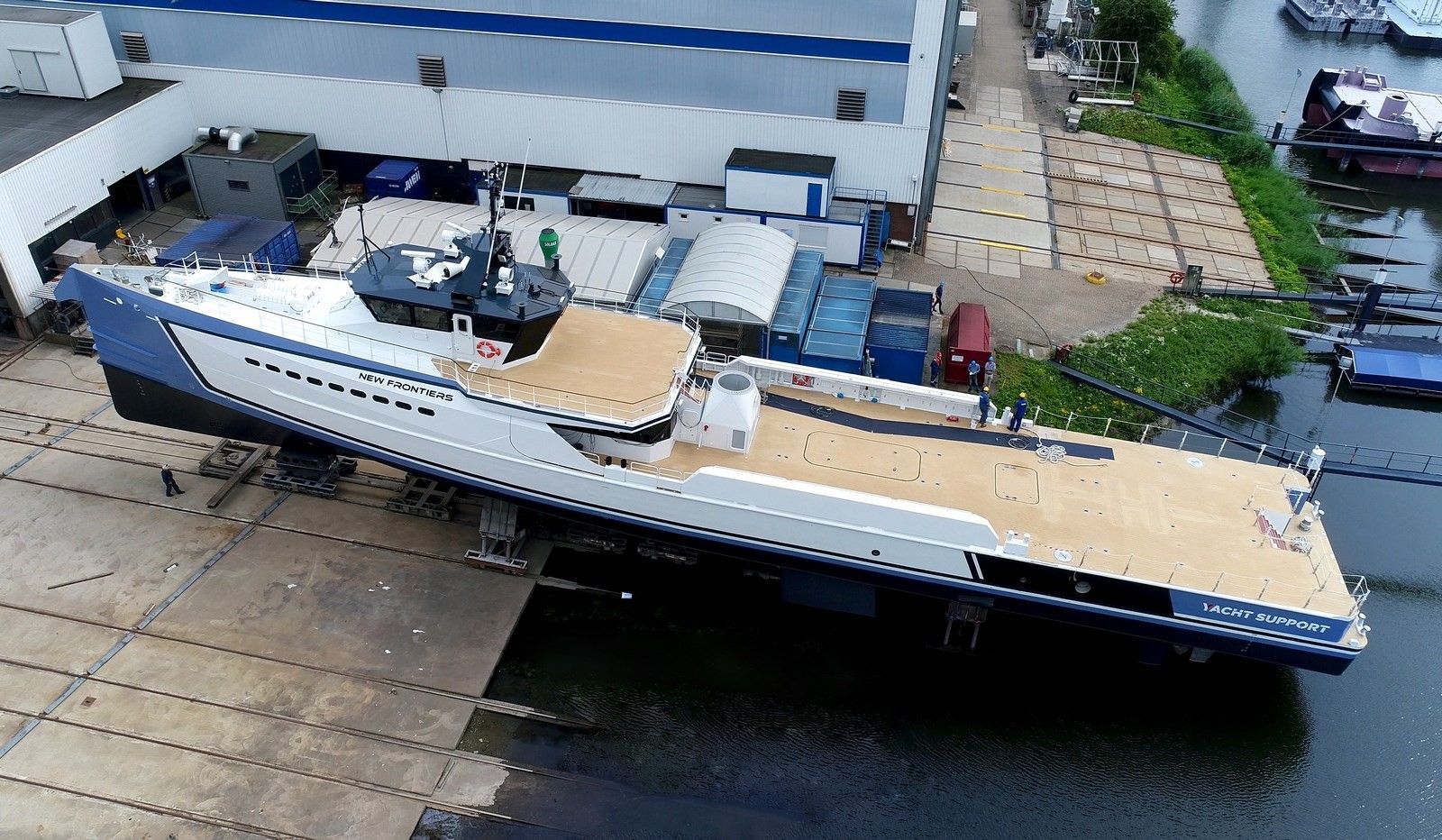 The new yacht is based on the Sea Axe platform, which is used extensively on Damen's commercial vessels. New Frontiers will have a cruising range of 5,000 nautical miles and a top speed of 20 knots.
On the features list there is an aft deck helipad and a deck crane for lifting water toys capable to lift up to 12 tonnes. A 50 square metre sundeck is available just aft of the wheelhouse.
Accommodation is for six guests in three cabins. In total 11 Damen Yacht Support vessels have been delivered or are in build.