One futuristic twin hull vessel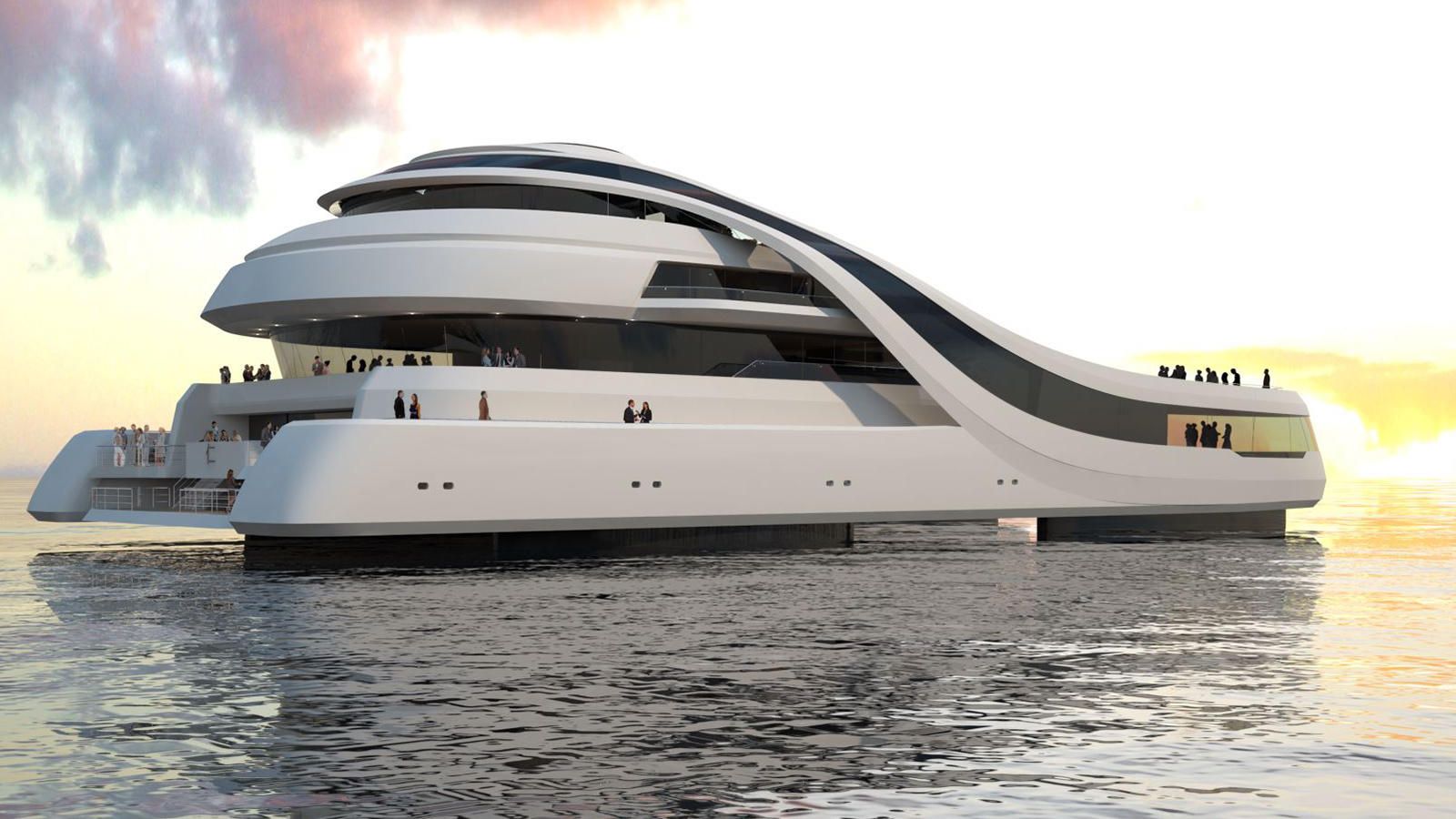 Dutch studio Guido de Groot Desing has revealed a superyacht concept named Rén.
The vessel uses a twin hull design, also known as a SWATH (Small Waterplane Area Twin Hull). The 68m SWATH concept is named Rén and was developed in collaboration with Karel Nguyen of the Delft University of Technology. The concept features a large beam of 27m.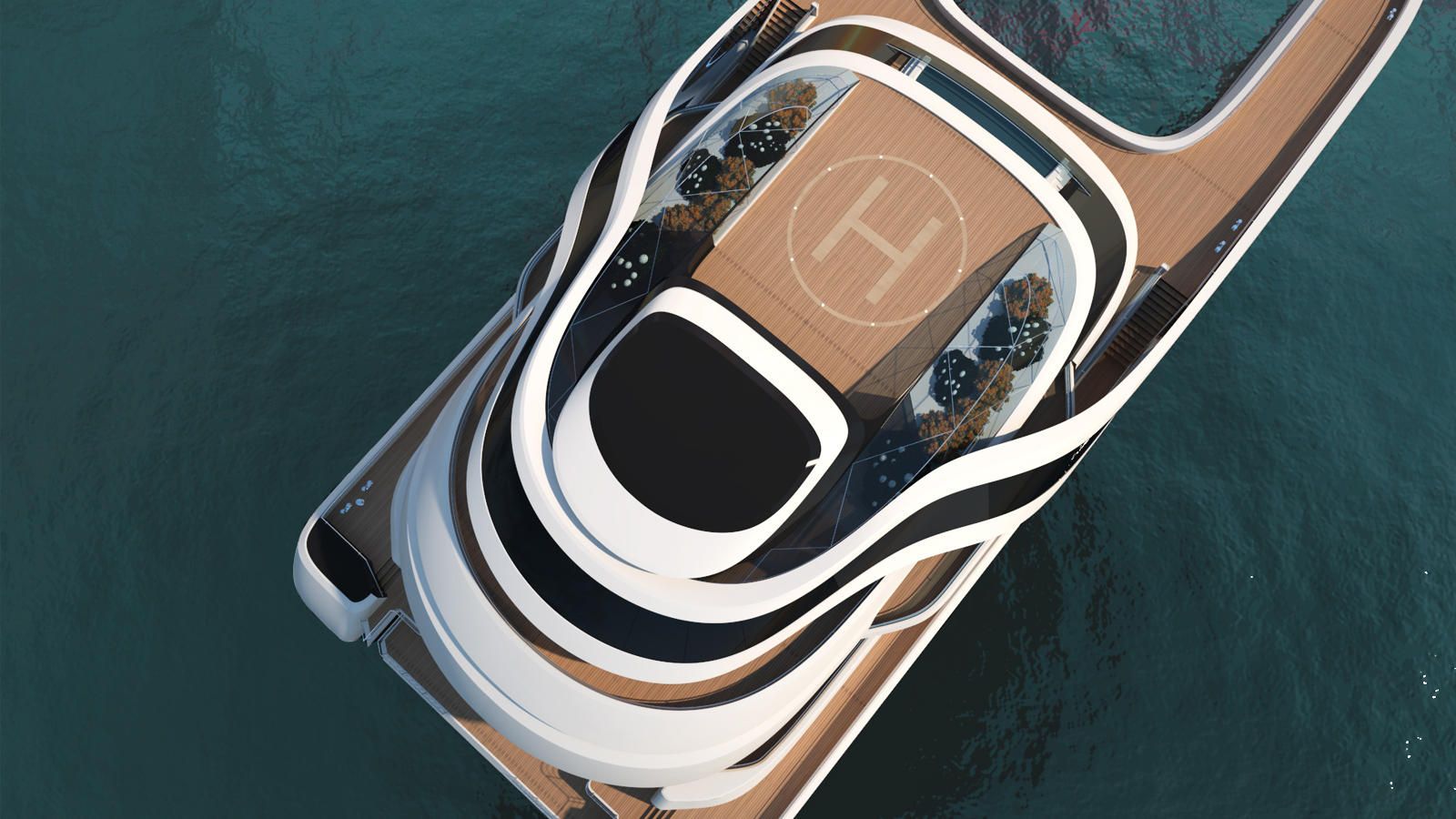 The concept was developed for a fictional client self-made billionaire in his or her thirties, married, with two children focused on educating the next generation, and helping society.
This is why the multihull can be used for oceanographic research or helping with disaster relief.
The concept twin-hull superyacht can accommodate up to ten guests and a staff of 40 people. The yacht can be also used for receptions with up to 100 guests.
Power will be provided by a diesel-electric propulsion system that can be used also for cruising in full electric mode.