RIB stands for Rigid-Inflatable Boat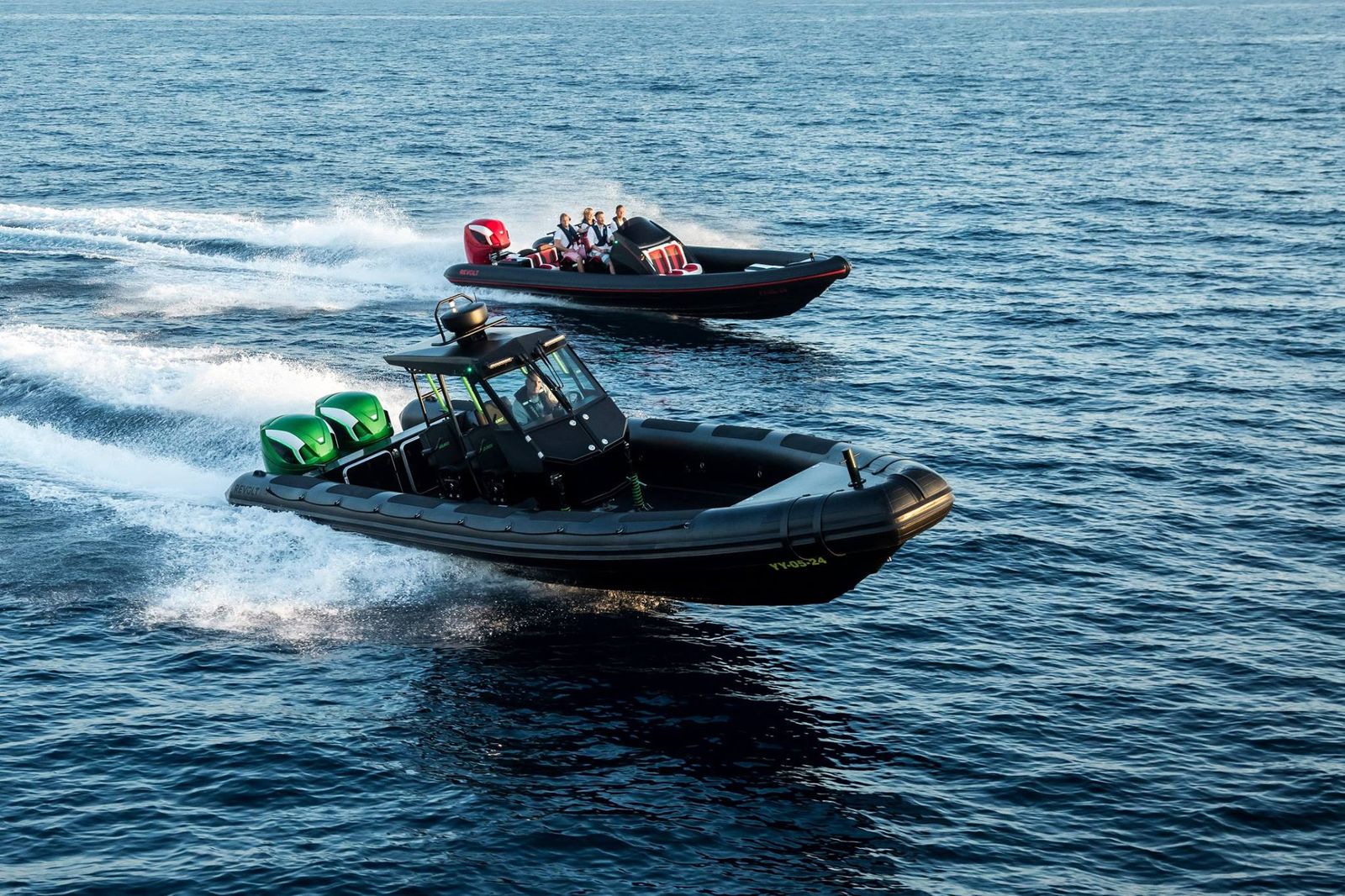 Dutch builder Revolt Custom Boats has launched two new models at Cannes Yachting Festival.
The 10.6m RIBs are named Revolt 35XS and 35RS. They are equipped with powerful outboard engines from Seven Marine. One or two engines of 627 hp can deliver speeds up to 60 knots.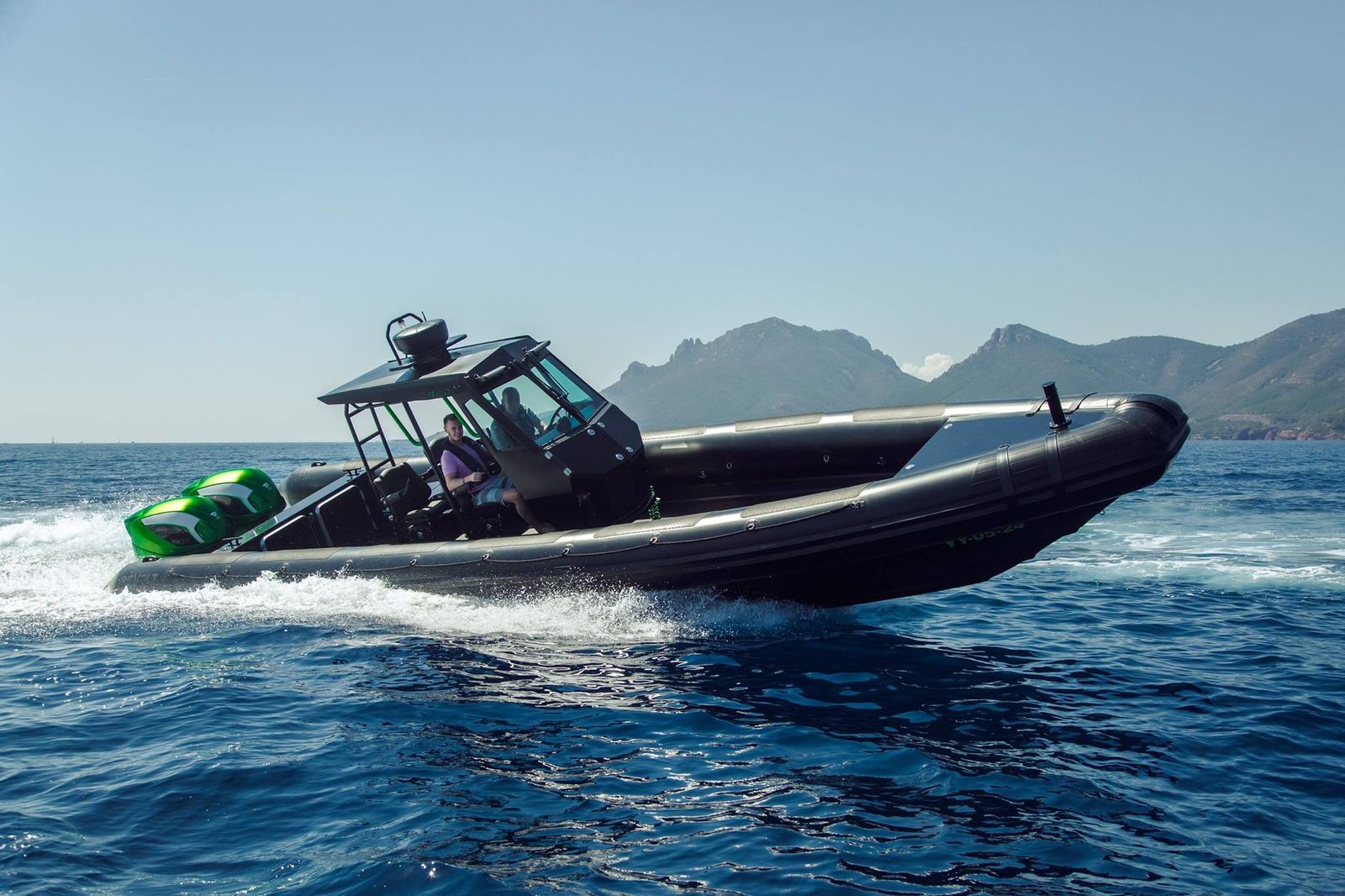 The Revolt 35XS has been created for the luxury leisure market, while the 35RS is more rugged and destined for military and commercial sectors.
Revolt Custom Boats has been founded by John Biesheuvel three decades ago. The Dutch builder makes specialist RIBs for a range of purposes from leisure boats and superyacht tenders to high-performance military patrol vessels.
The 10.6m 35XS leisure model can be used both as a family sports boat or a luxury super yacht tender. With a spacious lounging area towards the bow and seating to the aft, it is the perfect boat from which to enjoy high-octane day cruises to secluded bays or trips ashore while the mother ship is at anchor.