50m catamaran hull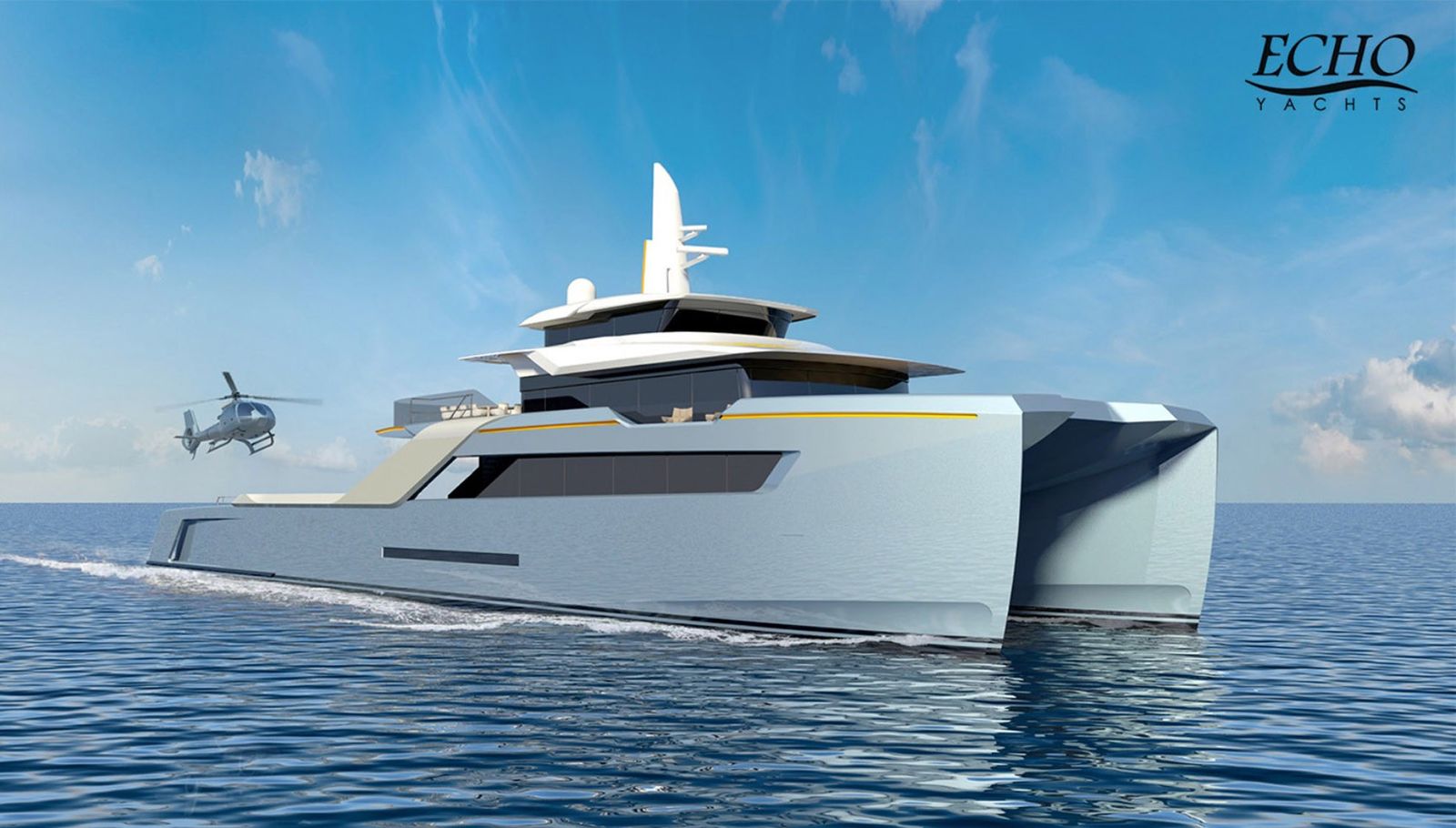 Australian yard Echo Yachts has presented the first renderings for a future support vessel named Project Echo.
The 50m catamaran hull is an adventure support yacht designed in collaboration with industry experts Bannenberg & Rowell Design, Triton Submarines and Incat Crowther Naval Architects.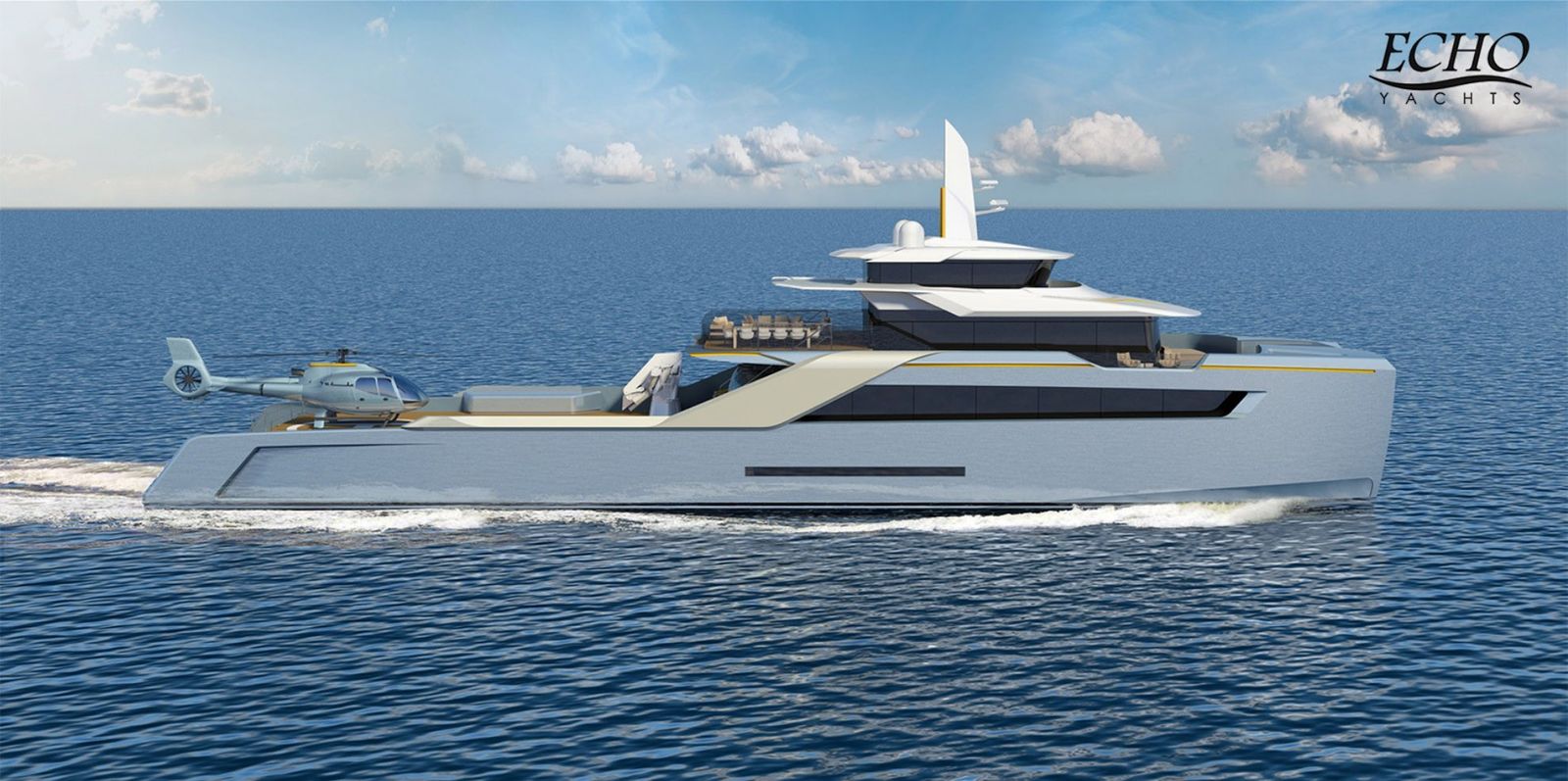 With the focus on both form and function, the 495 GT Project Echo introduces a fresh approach to both the charter Adventure Yacht and Superyacht Support vessel markets.
The technical features incorporated into Project Echo from its inception include a custom designed Caley A-frame submarine Launch and Recovery System (LARS). In addition, to offer the safest solution in submarine launching functionality, the A-frame LARS has been developed by Caley with Echo Yachts to fold and stow flat into the cargo deck enabling seamless Helicopter landing operations or additional cargo deck space.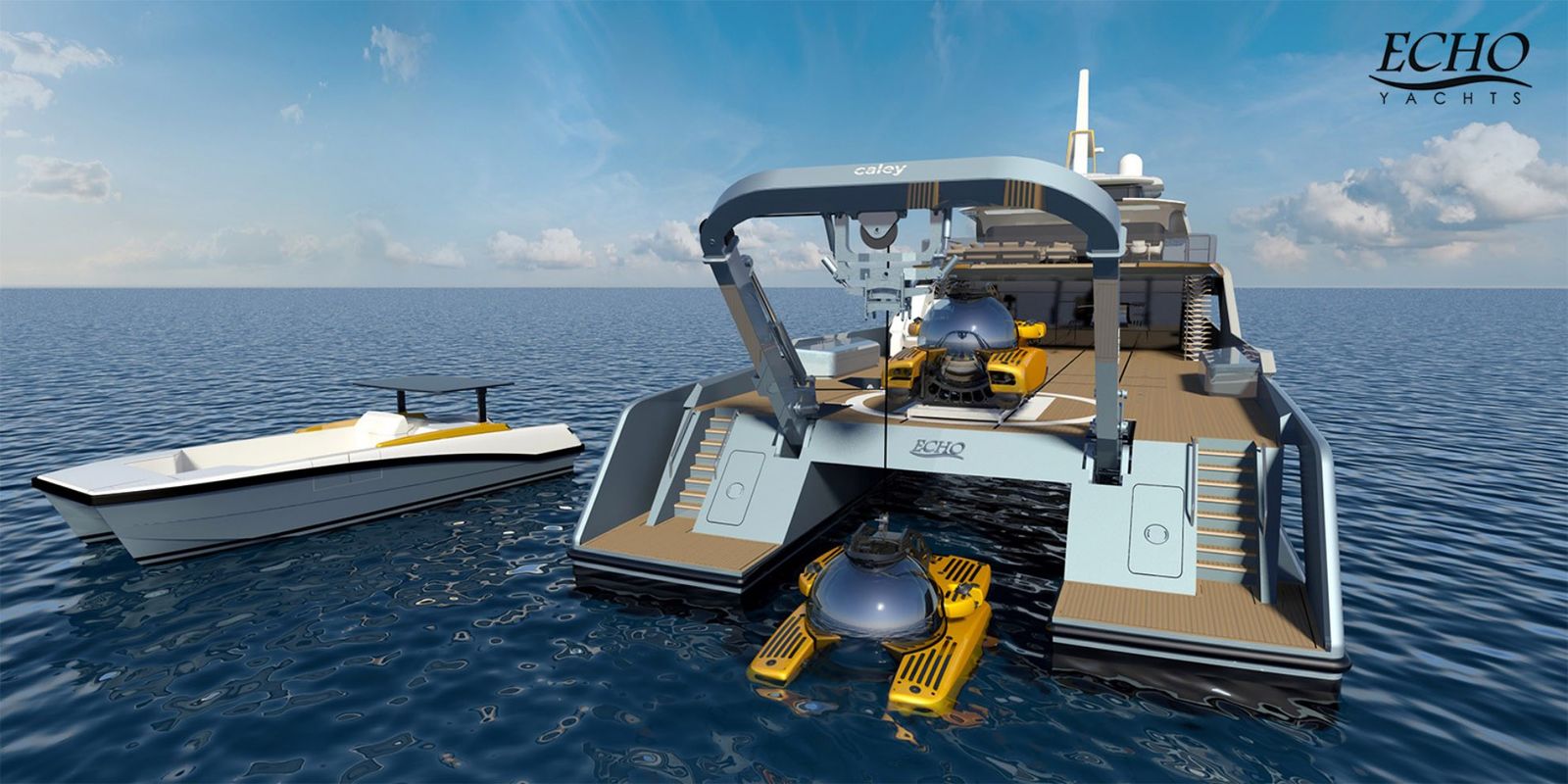 Other features include a cargo deadweight carry capacity of 40 tonnes, long range and heavy seas cruising capabilities, integrated deck cargo transfer rail / tie down system and dedicated undercroft protection and technical lockers for the Submarines.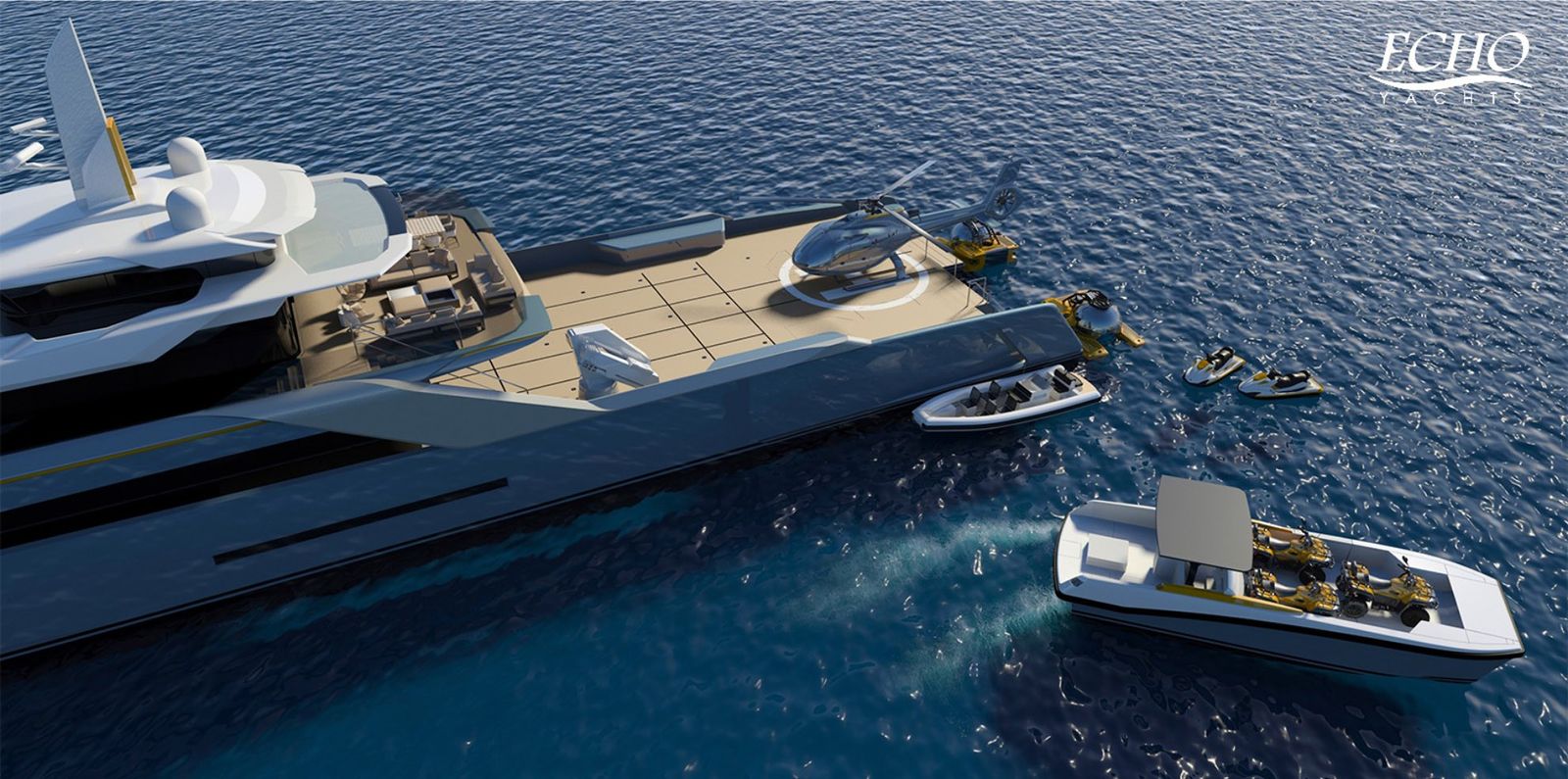 Echo Yachts offer a full suite of options and Project Echo can be further customized to suit each clients exact requirements in terms of interior layout, technical equipment, special interior and exterior finishes upgrades.