A new distinctive shape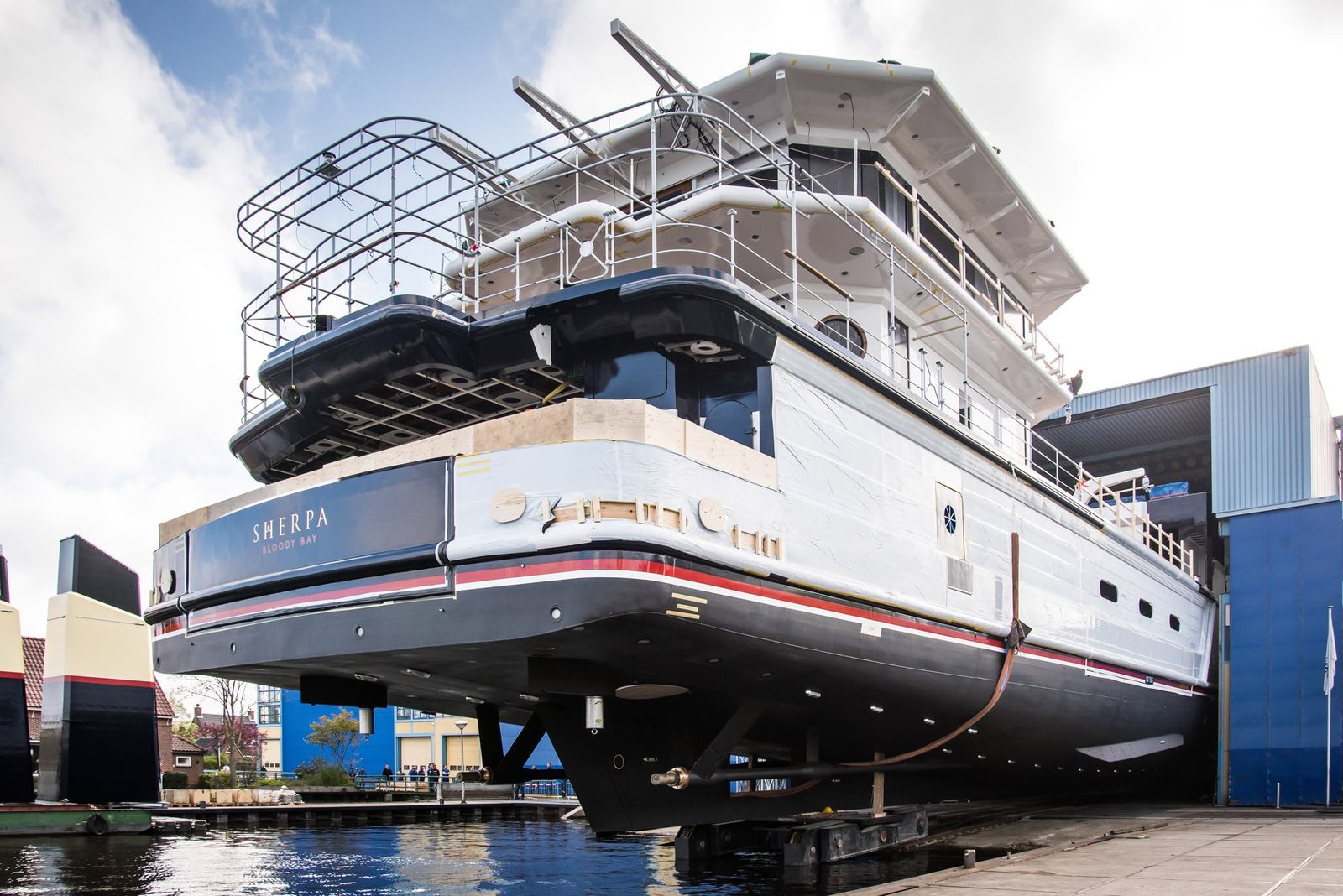 Busy days at the Feadship facility in Kaag, as the Dutch yard has launched the new superyacht named Sherpa.
She is different from the usual luxurious superyacht by having a distinct look.
The 74-metre Sherpa has been launched via the slipway in order to facilitate work that was impossible to achieve inside the construction hall due to the yacht's height. Already an imposing sight, Sherpa will soon become even taller as her remarkable mast, air/exhaust funnels and cranes are added to the deck. The official christening ceremony and delivery will take place later this year.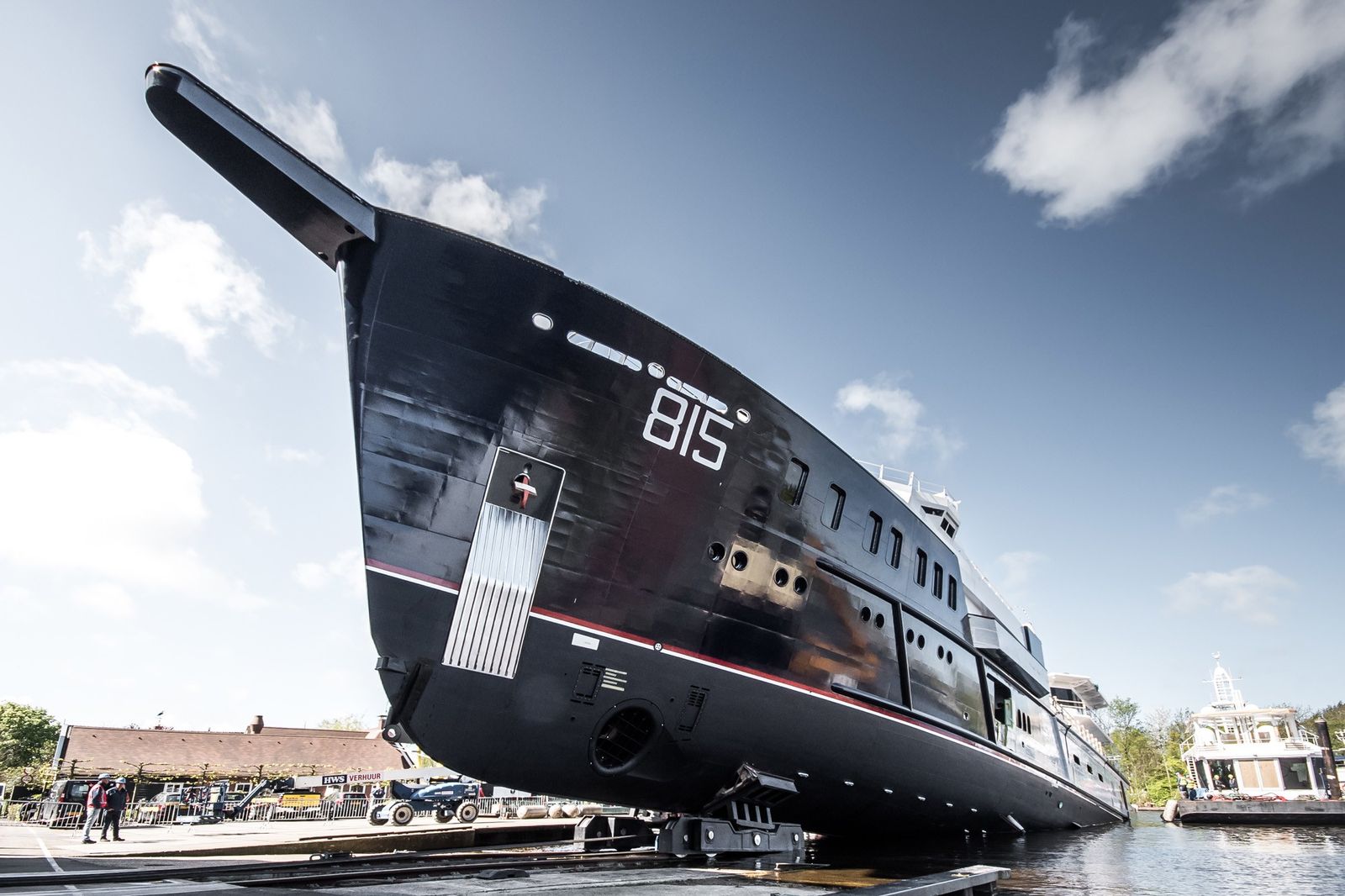 Sherpa has been created in close cooperation with Cecil Wright & Partners for a highly experienced yachtsman who is a repeat client for Feadship.
Her explorer-like exterior profile is accentuated by an unfaired hull which leaves the plate work and welding exposed. This sturdy finish was requested by the owner who wished to generate an industrial look. At the same time, Sherpa's exterior still features a wealth of high-end details, including lots of teak, polished stainless steel and meticulously dressed aluminium and steel elements.
Created in partnership with RWD, the expedition-style architecture will enable Sherpa to carry a great deal of equipment wherever she sails. The owner wishes to have all kinds of transportation and logistics options available as he embarks on his adventures in different parts of the world, including large tenders and various vehicles to use on land. The huge open spaces on the main deck will also facilitate this aim, as will the two giant boom cranes which will soon be installed on board.
Below the helicopter platform is a lounge, dining area and bar/pantry. The rest of the interior living spaces are located in the forward sections of the yacht, including an observatory on the bridge deck. The main deck houses the owner's stateroom, two VIP staterooms and four suites sleeping seven guests.
Power will be provided by two MTU 16V4000 M53R diesel engines for a top speed of 16 knots
More detailed information about M/Y Sherpa will be released soon.