Designed by Dimitri Bez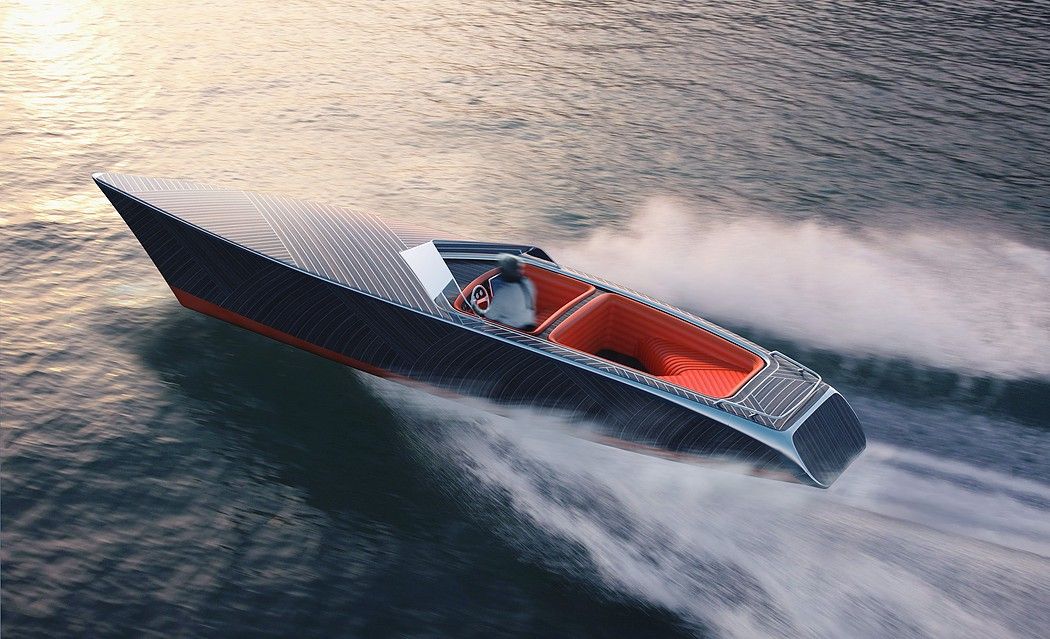 This design concept has been presented in 2015, but it's still a stunner.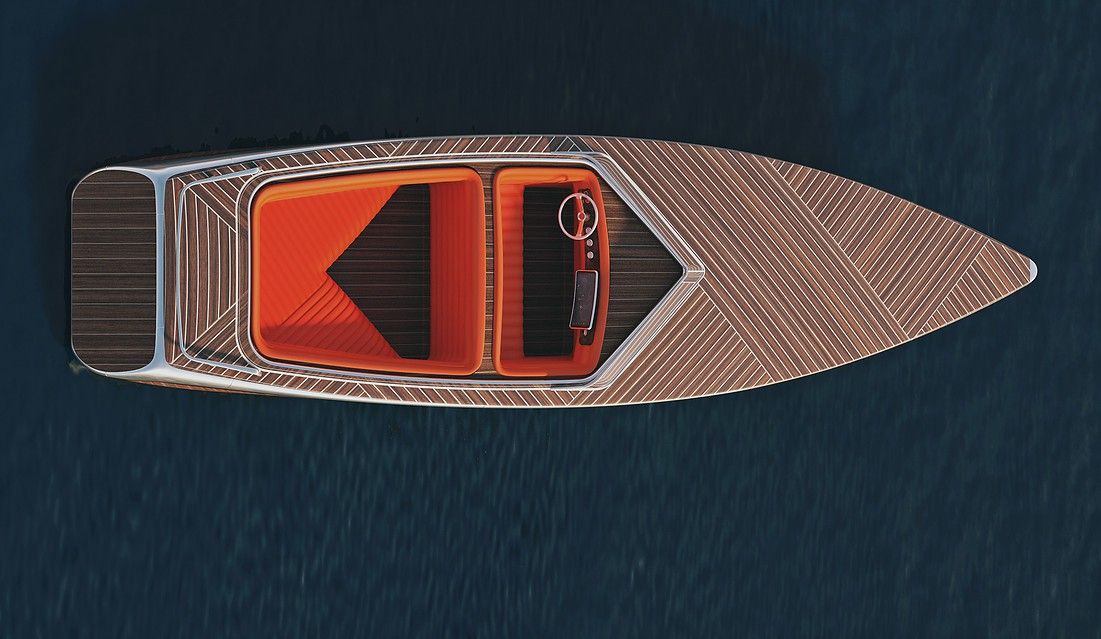 Zebra is an electric-powered boat designed by French industrial designer Dimitri Bez. The inspiration for this timeless classic is drawn from 1947 Sea Maiden Wooden Ski boat.
The concept imagined by Dimitri Bez is outfitted with a unique pattern of diagonally placed wood and chrome slats.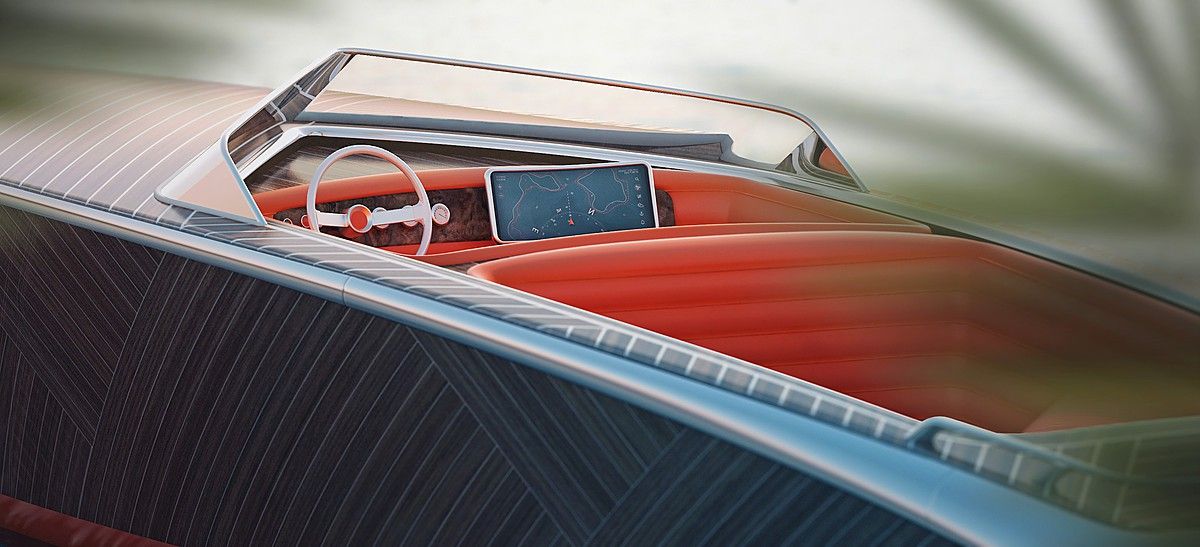 Despite the classic looks, the inside features a high-performance electric motor and an OLED touchscreen for the dashboard.