New model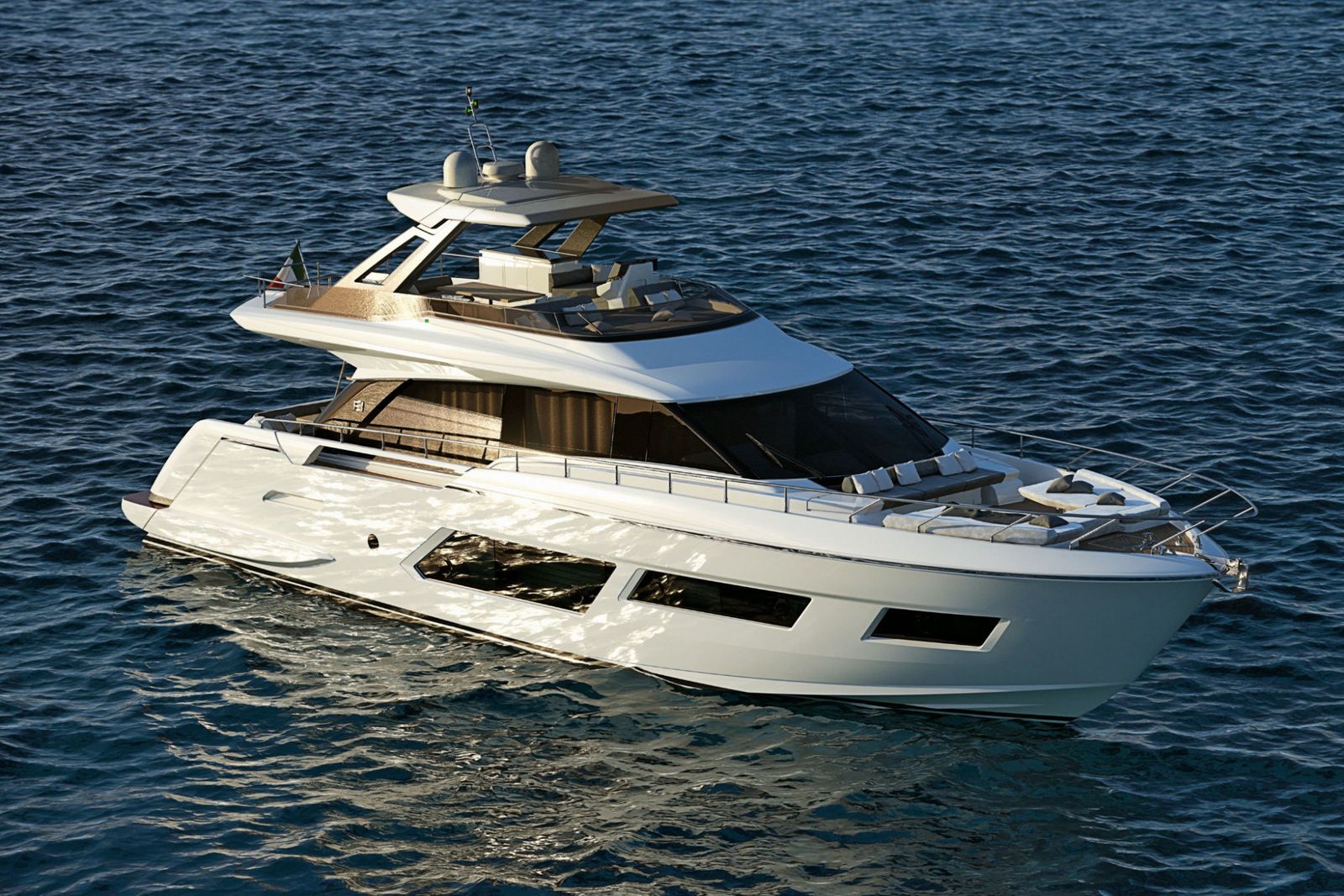 The design of the new Ferretti 670 flybridge yacht was presented at this year Boot Dusseldorf boat show.
A product of the partnership between the Ferretti Group's Engineering Department and its Product Strategy Committee, it is the first Ferretti Yachts creation with an exterior to be jointly designed by the Ferretti Group and the architect Filippo Salvetti. The interiors are by the Group's architects and designers.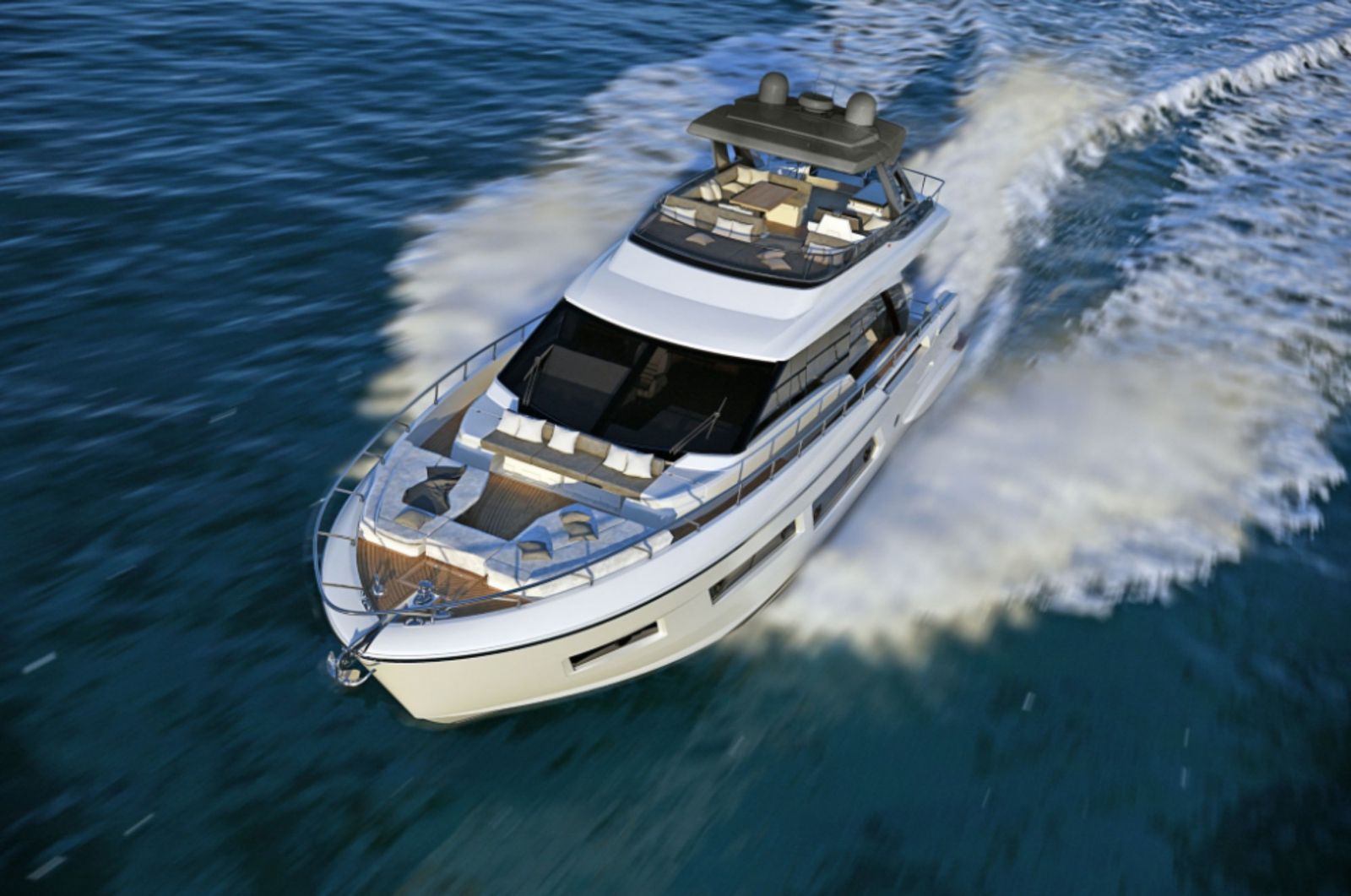 The Ferretti Yachts 670 is the natural heir to the shipyard's popular 65-footer and manufacturing work will start on the first unit in January 2018. The Ferretti Yachts 670 measures 20.24, but it boasts solutions that tend to be associated with larger vessels.
To the stern there is a large swimming platform with a vertical tender lift that can accommodate a 3.5 m jet tender. Among the features in this area are two storage compartments: one in the upper part and one in the lower part of the stern sofa. A Seabob can be kept in the latter.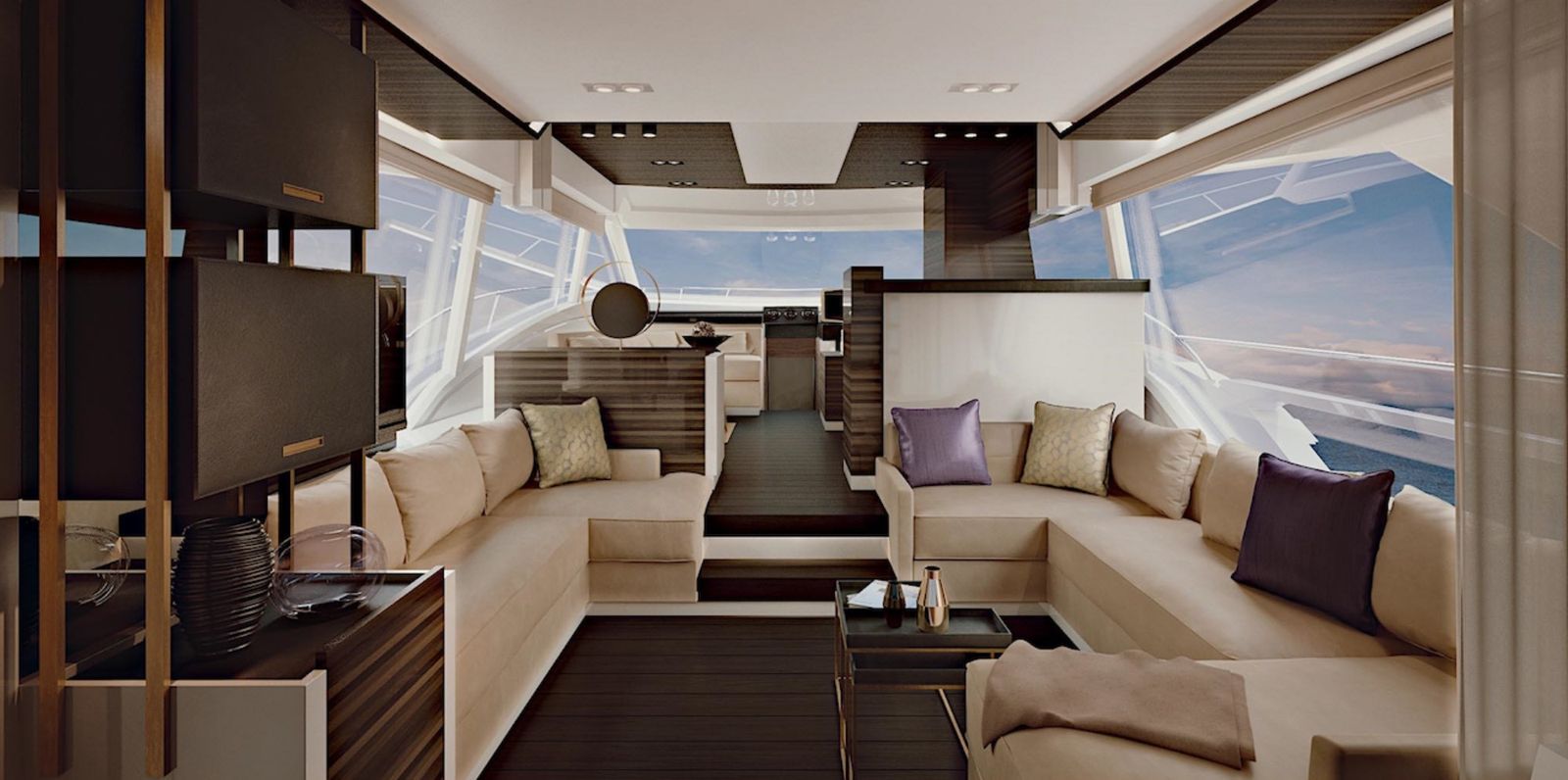 Another noteworthy feature is the new electro-hydraulic steering system that has already been seen on other recent creations by Ferretti Yachts. Among its many benefits are greater steering comfort thanks to the easy handling of the helm and maximum efficiency when turning, even at high speeds.
The Ferretti Yachts 670 will be fitted with twin MAN engines rated at 1,000 hp, giving it a cruising speed of 25 knots and a top speed of 28 knots. Alternatively, customers can order twin MAN engines providing 1,200 hp, for a cruising speed of 28 knots and a top speed of 32 knots.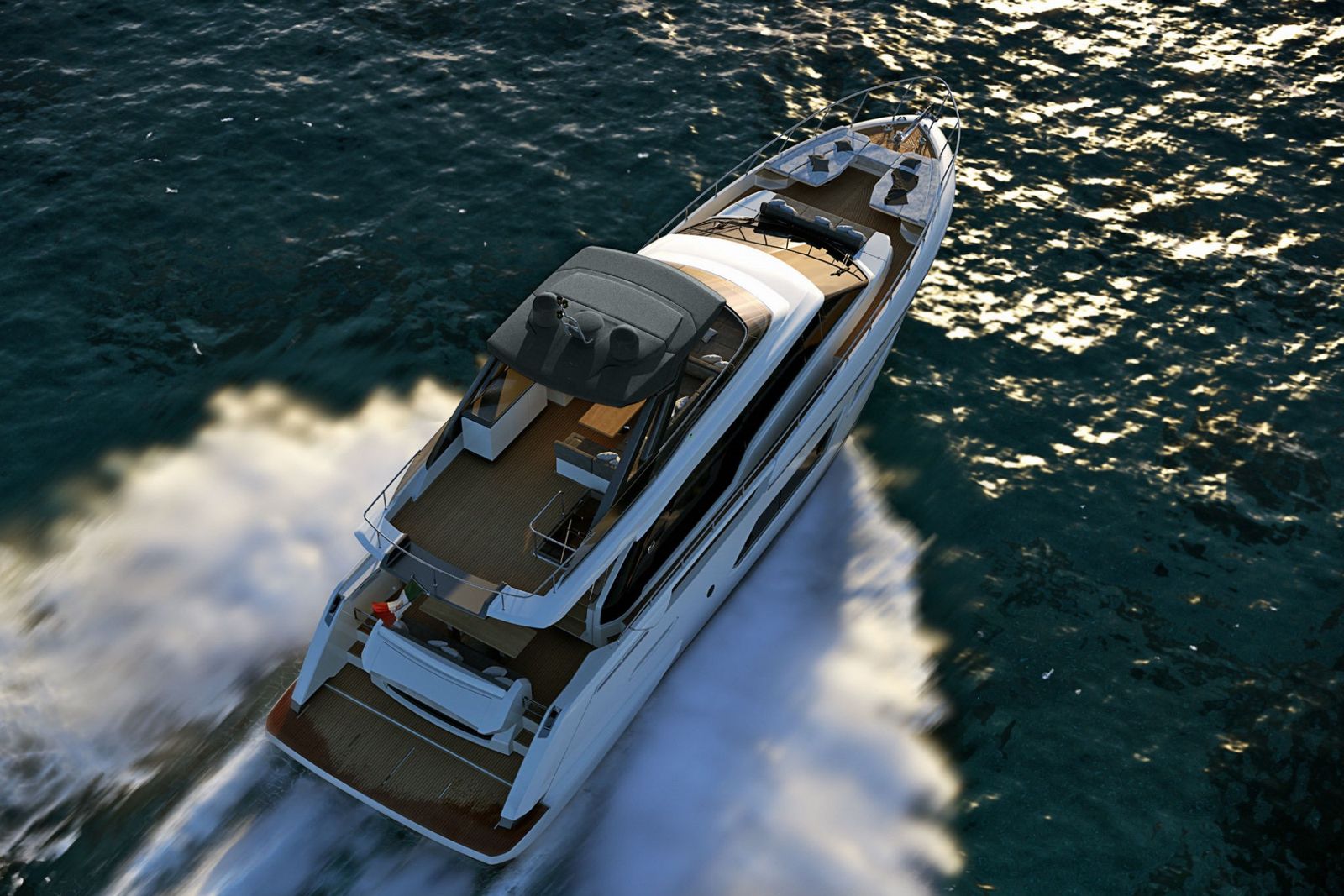 On request, the yacht can be fitted with a joystick for manoeuvring and two Seakeeper systems for maximum stability at anchor.