Chill the champagne
Three days of events to celebrate the historic brand of the Italian boat industry, sealed by a flyover by Frecce Tricolori.
Ferretti Group has chosen Venice as the venue for the 50th anniversary of Ferretti Yachts, scheduled between Piazza San Marco and the Arsenale from June 22nd to 24th 2018.
Celebrations will start with a gala dinner at Palazzo Ducale, in front of the evocative "Paradise" of Tintoretto, the largest canvas in the world, and the magnificent "Triumph of Venice crowned by the victory" of Veronese. From the ogival windows of Palazzo Ducale, guests will attend a parade of the entire Ferretti Yachts fleet that will sail the waters of the San Marco basin in front of the most famous square in the world. At 7:45pm, thanks to the participation of Italian Air Force, the Pattuglia Acrobatica Nazionale, Frecce Tricolori, will fly over the city and Piazza San Marco.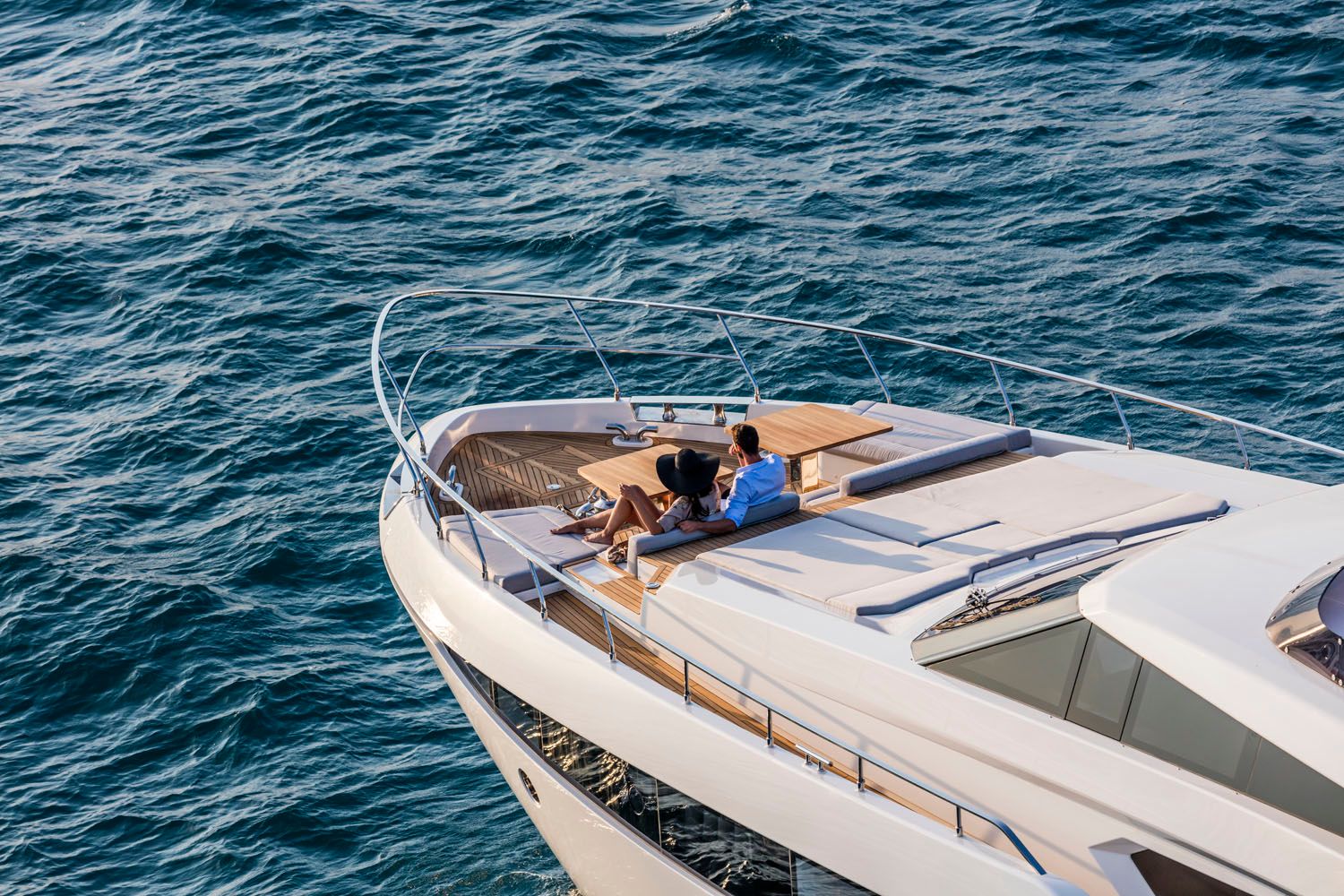 On the eve of the event, Alberto Galassi, CEO of the Ferretti Group, said: "Show at sea and in the sky in the most beautiful city in the world: when we thought about the celebrations for our brand that gives the name to our group, we wanted something unique and never seen before. With the overflight of Pattuglia Acrobatica Nazionale, the fantastic places generously offered by the City of Venice and the scheduled events, we will celebrate as best we could the 50th Anniversary of Ferretti Yachts and of our Group, a big Italian company whose products are made in Italy in 7 construction sites that employ over 1,600 people."
READ MORE: Ferretti 920