For a Brazilian owner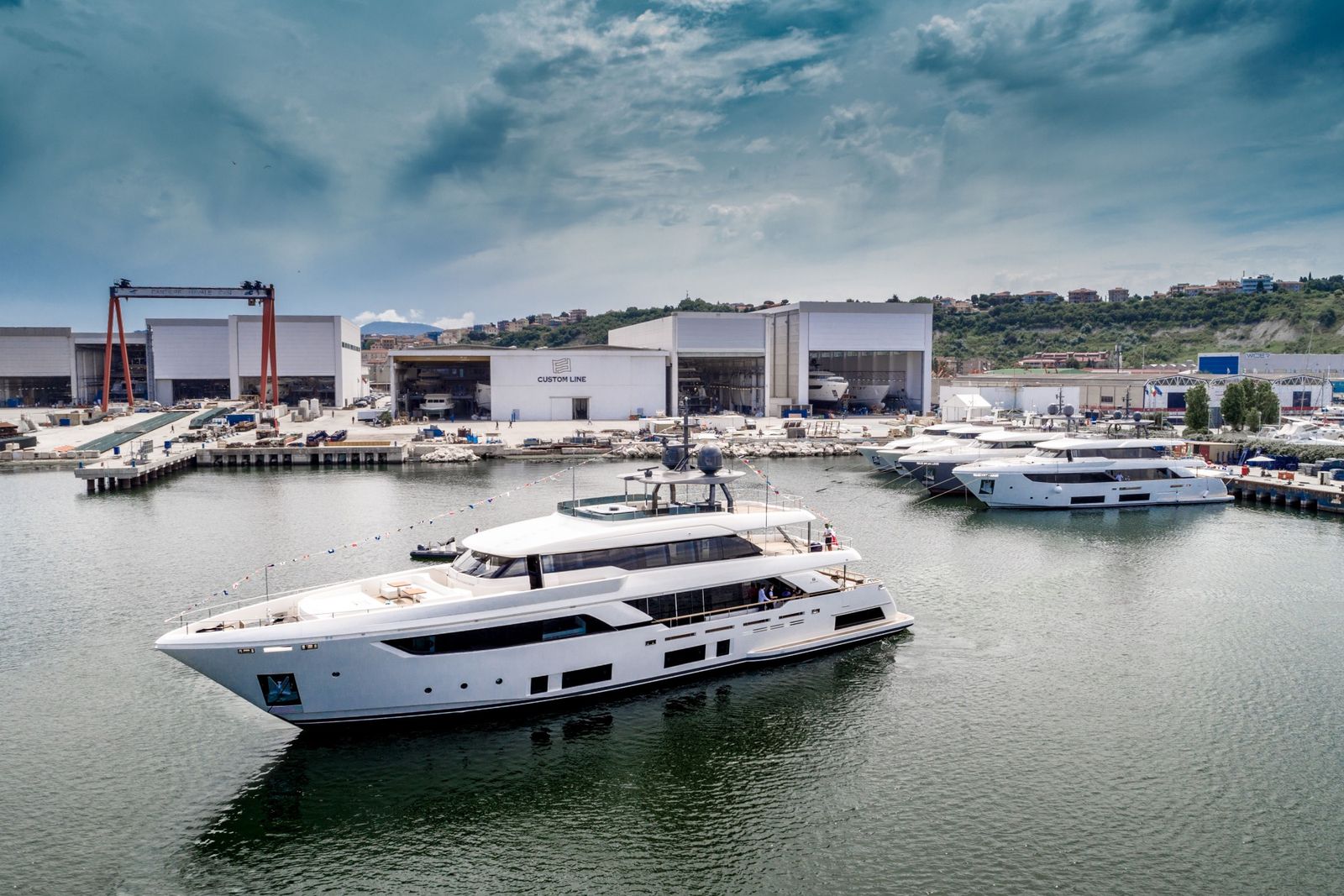 The new semi-displacement flagship built for a Brazilian yacht owner took to the sea in Ancona.
This is the fifth hull in the Navetta 37 line. The 37m vessel has proved to be popular among owners.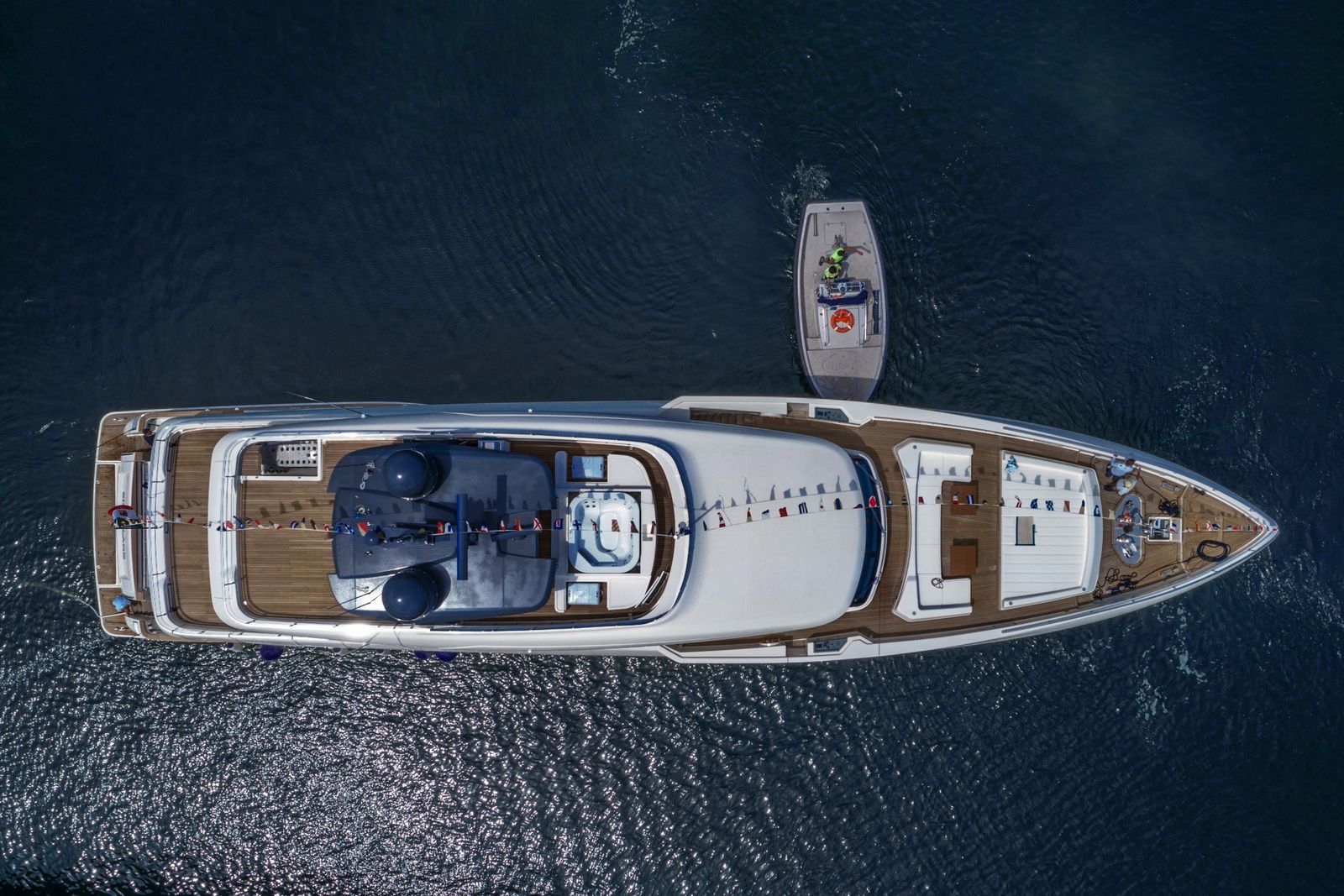 This yacht is the product of the joint efforts of the Product Strategy Committee, headed by Piero Ferrari, the Group's Engineering Department and the Zuccon International Project Studio, which designed its exterior lines, and features harmonious contours that make the most of the plasticity of the materials to create new stylistic features. Its clean, streamlined and light design also conveys great stability and strength.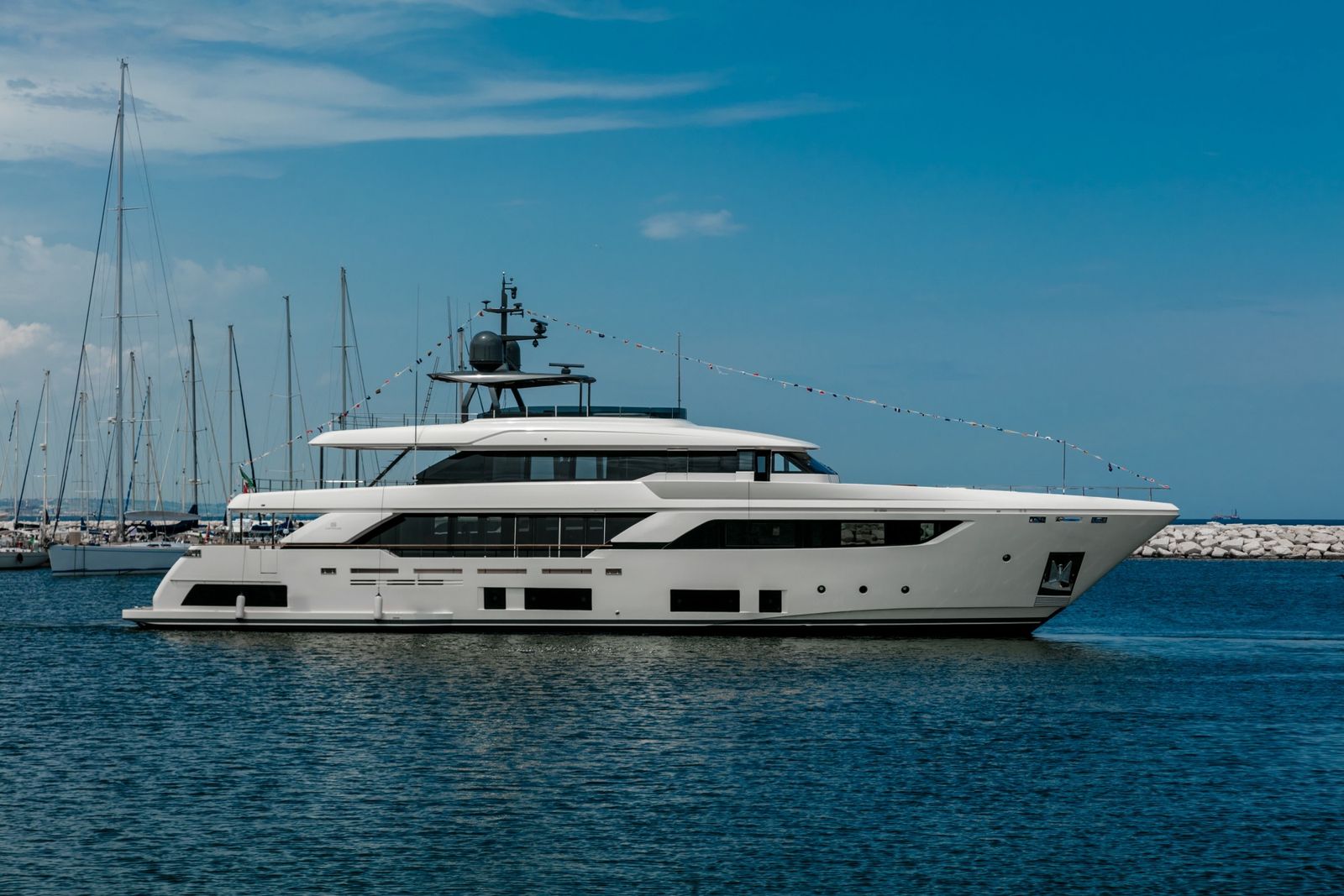 The new yacht can accommodate ten guests in five large staterooms. Crew quarters allows for a staff of seven people.
Power is provided by two 1.600 hp diesel engines for a top speed of 17.5 knots.